The 7 Best Photography Studio Light Kits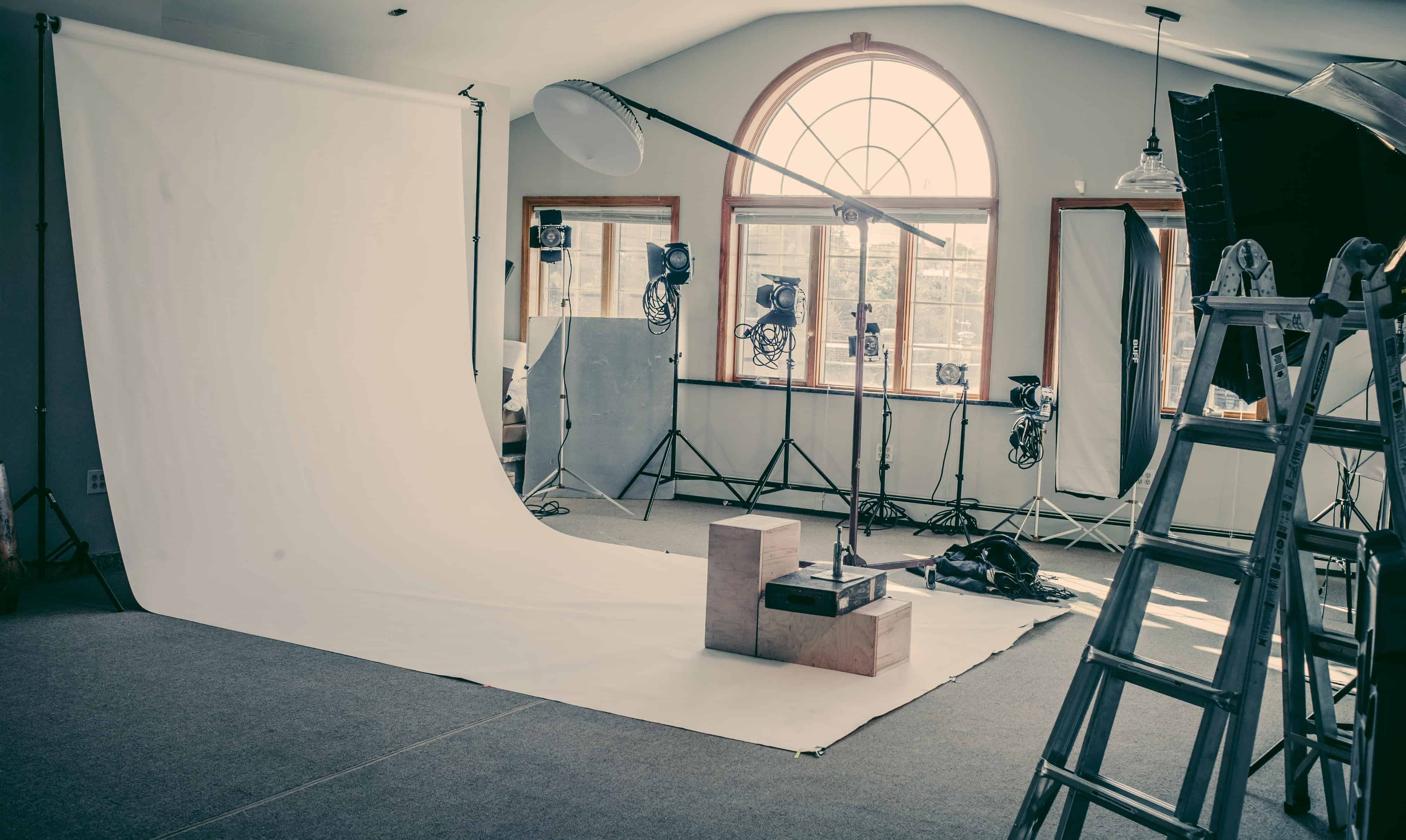 Before welcoming anyone into your studio, be sure you have the right light kit be taken seriously. With so many options out there, the real question is which one makes most sense for your studio needs. We've researched which photography studio light kits work best for both amateurs and professionals. Check out our top seven studio kits that fit the bill.
Photography Studio Light Kits for Amateurs
LimoStudio Portrait Studio Continuous Lighting Kit
This is a great option for those who are looking to open their own studio. The LimoStudio Portrait Studio offers a lightweight movable light kit that works well with most styles. The set includes umbrellas that are made of high-quality nylon and studio light holders that are compatible with 45W bulbs. Plus, with three-legged tripods, you'll be able to get a steady shot.
Linco Lincostore 2000 Watt Photo Studio Lighting Kit
Linco has long been a reputable brand for lighting kits, and this amateur kit is no different. This 'pop-up' model offers a great studio light space in a matter of minutes. The kit includes a couple of boom arms, lights, four bulbs, and removable diffusers. This kind of kit is designed for amateurs, but can easily be utilized by intermediate professionals who want more variety.
CowboyStudio 4 Piece Continuous Studio Lighting Kit
Cowboy Studio is a newer company which offers the best lightweight lighting kit in the industry. The stands are made out of lightweight aluminium and are able to fold down to allow for easy portability. With quick release levers, you'll quickly see why Cowboy Studio's light kit is the gold standard for lightweight kits. Note, this kit is almost identical to the LimoStudio but includes one extra lighting set-up.
StudioPro Fovitec Classic Softbox Lighting Kit
StudioPro has been known as one of the premiere options for professionals for years. The Fovitec kit is available in a one to three lighting configurations and contains three softboxes with five light bulb sockets. The sockets tilt and have built-in umbrella mounts and fit up to an 85-watt bulb in three configurations. This is a great option for shooting on the go as the softboxes fold down easily.

Photography Studio Light Kits for Professionals
Westcott 240 Strobelite 2 Light Kit
This basic strobe light is an ideal kit for those who are looking to move up in the world. This kit offers a wireless option and includes a floor positioning system that helps get the perfect shot. The set even comes with a video tutorial that covers different shooting techniques and how to make the most of your kit.
Impact Qualite 300 Focusing Flood 2 Light Kit
With an adjustable angle between 21 degrees and 40 degrees, the Impact Qualite 300 is the gold standard for floodlights. Each head has an umbrella attachment that can help soften the light, and are a great compliment to the Westcott 240 mentioned above. While the lights are on the heavier side, the stands ensure your lights will be secure no matter what.
Lowel DV-901LBZ Creator 1 Kit
Lowel offers the ultimate studio light kit with their DV-901LBZ Creator 1. This small kit includes three lights, an optional softbox, plus a Tota-light. The Tota-light includes an umbrella mount, filter frame and a third light which is ideal for accents. Th entire kit conveniently fits into a padded case that allows you to set up your kit in the studio, or on location.
So whether you're an amateur photographer or a seasoned professional, you have some great options when it comes to studio light kits for photography. For amateurs, LimoStudio and Limco are some of the best ones on the market. For the pros, the combination of the Westcott and the Impact would be ideal.
One way to make back the expenses from your equipment is to list your studio on Peerspace. Join thousands of people sharing their space for productions, meetings, and events.