The 11 Best Portrait Photographers in Destin
When taking portrait images, it helps to have a scenic background as much as a beautiful subject. And thanks to the sugar-white sands and bright sunshine of Northwest Florida, there is no shortage of beautiful locales in the Destin area. The local photographers also know this, using these places to create enchanting photos! If you're looking to collaborate with one of the top Destin portrait photographers, then you've come to the right place.


Air Force veteran Payton Townes is a photographer and director who picked up a camera right after he got out of the service. Fashion, swimwear, headshots, and other subgenres of portrait photography are what he provides for Northwest Florida clients and beyond! Payton's photography is the epitome of the genre, with polished skin, well-controlled lighting, classic poses, and rich colors captivating his audience. And the diversity of shooting locations, from Florida beaches to Avante Garde studios, makes his work even more appealing!


JRD Photography has been providing impactful images for customers since 1982. This Central Ohio and Destin portrait photographer has one of the most flexible and innovative approaches to the genre we've ever seen. JRD goes beyond documentary captures to bring fantasy and fine art elements into their portrait photography. Victorian era and gothic-themed costumes, compositions, and settings are favorites of theirs. And if you have an intriguing concept of your own you'd like brought to life JRD Photography should be first on your contacts list!


Ryan Manthey has set out to create portraits that remind viewers that life is good! This South Dakota native was enchanted by the Emerald Coast over 19 years ago and has become a top Destin portrait photographer! Fine art portraits, landscapes, wedding, and lifestyle images are what he creates, using a hybrid film and digital approach that combines the best of both mediums. His fine art portrait sessions also include consultations on clothing choices and wall art recommendations to ensure you're fulfilled from start to finish.

Although she is based in Northeast Florida, Angela Jones is a portrait photographer who absolutely loves any opportunity to travel! We were enchanted by Angela's compositional talents. She has a way of making the light seem simultaneously soft yet powerful, using reflections from the water and clouds to wreathe her subjects in golden hues. Her eye for dramatic light and flattering backgrounds works especially well on the beaches of Florida!


As a Dallas and Destin portrait photographer, Ashlyn Rhea brings a lifestyle approach to her images. She weaves storytelling elements into the frame using the setting, apparel, and props like bathtubs and mattresses to share your uniqueness with viewers.
Ashlyn has an eye for spontaneity and playfulness that's also apparent in her photography. Bringing this out in her clients is a rare talent as so many folks tend to be nervous in front of a camera. But their expressions in the frame speak to her ability to make people forget their nerves and be spontaneous!


Have you met Florida portrait photographer Kayla Baptista yet? One aspect of her work we especially love is her dedication to a pastel color palette. The softened hues play nicely with skin tones and natural sunshine as well as wedding whites, blue skies, and other elements that often find their way into her work! Her eye for complementary colors is also evident in what apparel choices her couples make to fit the environment and Kayla's personal style.


Weddings, couples, lifestyle portraits—photographing the wildly in love is what Miranda Spivey does best! She says that she has a hard time with anything "formal" and her laid back yet richly present persona is evident in her photography! She finds expressions of love that range from quietly appreciative to fierce adoration.
And all the while finding elements that highlight your uniqueness, from tattoos to clothing. Miranda's couples portrait themes are celebratory and diverse; if you're struggling to find your voice through photography, she no doubt has plenty of ideas.
The rich contrast and vibrant colors used by Destin portrait photographer Jenelle Aceti are captivating, to put things mildly. A northern import who fell in love with the Florida sun, her family and maternity portraits celebrate connection and intimacy in exciting new ways.
We also love how she intermixes both classic posed portraiture with more spontaneous documentary captures. It takes a rare talent to bring out relaxed and authentically intimate expressions in front of a camera but Jenelle succeeds masterfully!


Self-taught photographers have a dedication and passion that makes their work especially appealing to us! And Victoria Land is one of the finest of that breed. Her family and wedding photography has an airy element of freedom that shows itself through the settings, clothing choices, and expressions on display! White sand, crystalline waters, and flowing sub come together in the background for portraits that showcase families in radiant perfection.


Megan of Timeless Photography has been working with portrait subjects for nine years and counting now. The moment she first received a camera she knew that this was a world she wanted to deeply explore. We love the subdued tonality that Megan brings to Destin portrait shoots.
Where most photographers prefer to go with flowing, abundant light, she brings golden-hour tones, shadows, and contrast that adds a moodier element to her photography. And her background choices, from flower-filled meadows to lonely stretches of highway, add extra lifestyle elements to her images.

Images of Grace Photography is the collaboration of the Headingtons, a husband and wife duo who provide scenic, evocative portraiture for Destin residents! Their love of golden afternoon and sunset tones alongside the beach as a backdrop give their work a decidedly Florida character.
And the way they honor couples, families, and children is second to none. We especially love how well matched the clothing choices they suggest for their clients are; they are always either complementary to the background (in the case of families) or tastefully contrasting (for individuals)!



Get together somewhere better
Book thousands of unique spaces directly from local hosts.
Explore Spaces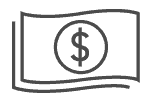 Share your space and start earning
Join thousands of hosts renting their space for meetings, events, and photo shoots.
List Your Space