The 8 Best Portrait Photographers in Reno
The biggest little city in the world sitting in the lap of the Sierra Nevada boasts a bustling urban landscape that brings us face to face with the very interesting people who call Reno home. Apart from Reno's interesting history, getting to know the people of this city is part and parcel of the urban experience. Let's take a look at talented Reno portrait photographers who set out to capture the most interesting faces and stories they have come across thus far. Trust us—you're going to love them!


Among the crème de la crème of Reno portrait photographers, Sam Murray produces classic celebrations of feel-good times in the form of thoughtful images. They range from casual candids to wedding and family occasions.
His deft hand captures joy warmly and across a rich range of colors that one never tires of looking for—though he knows his way around a classic black-and-white edit as well. The ease with which a semi-naked couple poses in a bathtub (as pictured above) or an infant devours more cake than he possibly can only further cements the fact people trust Murray to capture their most intimate and authentic moments.


Kristi Gayton's Instagram feed shows a dazzling range of beautiful pictures for her very young clients. (Yes, Gayton is primarily a photographer of newborns!) Her pictures are each a unique testament to the beauty of infancy with a characteristic tenderness.
Interspersed occasionally with maternity shoots and pictures of young toddlers, Gayton also imparts her wisdom from time to time with a well-placed reel or post. With her carefully composed captures of the city's youngest citizens, it's safe to say she's among one of the best of her niche. 
Alyssa Dubois claims to love cozy colors, but a visit to her Instagram profiles shows us there's so much more to her portraits. At first glance, it appears to be dedicated to weddings, elopements, engagements, and anniversaries, but on a closer look, hidden gems promising drama and fantasy emerge.
One particular photograph of a woman standing in water, her dramatic eyes looking straight into the camera, is as ethereal as it is genuine. Some Easter eggs are scattered among her other pictures, too—and when you catch one, you are left wanting only more. 


Chantell Peck's Instagram feed reveals a playful personality—entering the world of cosplay and fantasy with the simplest of steps. She dabbles in the art of cosplaying, sometimes as a Disney character, and other times elements of other mythical beings seamlessly get incorporated into her costumes.
Her feed reveals a warm, intimate yet very relaxed and entertaining atmosphere—perfect for creative juices to flow. She finds herself a unique niche in the plethora of other portrait photographers in Reno. 


This young artist and photographer's Instagram feed welcomes you in warm sepia, revealing surprises upon a closer look. Turns out, most of her portraits have a magic ingredient—one that will help you rethink what you saw. And suddenly, your understanding of her portraits can change. DiAnn shares her thoughts and creative process in the captions, making it possible for us visitors to follow along with this supremely talented artist.
Melissa Faith takes a lot of senior photos, and she captures some of the most memorable periods in the lives of teens turning adults. Faith's portrait photography is diverse. From dignified portraits to youngsters celebrating their sporting wins and dancing to distant music, her lens brings alive the personas of the young people coming of age in the city of Reno.
Each of their photographs reveals the various moods of these enthusiastic teens. Faith's brilliance lies in letting their youthful energy shine through, which is no surprise seeing as she's among one of the finest Reno portrait photographers. 


There's the promise of a story in Trystan French. While her portfolio isn't extensive, each shot is unique, be it in the play of light, color, composition, or treatment. Every shot focuses on more than just the subject, and the crisp taglines that she captions her pictures with add to their overall mystery. A scan of her website reveals more of such stunning photography, further immersing viewers in her deeply affecting art.


Karen Villanueva's photographs are an intriguing visual treat in the Reno photographic landscape. She not only makes her subjects shine or reveal facets of themselves, but her treatment of frames and stunning compositions are art in their own right.
She's as much a fine art photographer as she is a portrait photographer. On occasion, her caption gives us a glimpse of what transpired and how the pictures came to be, and other times, there's little said. We're profoundly feeling her series of shoots inspired by well-known album covers.


Portrait photography is a window into the soul.
Portrait photography demands a skill set completely uncommon to other forms of photography. So much of the final product depends on the trust one places in the photographer to capture their true, authentic self.
In various degrees, each of these brilliant photographers have taken steps to shift from the predictable norm, to create portraiture that is surprising, intriguing, playful, or attention-grabbing. They're each experimenting and finding ways to add their signature to each frame. And that's our take on some of Reno's finest portrait photographers. We hope you've enjoyed checking out their work as much as we did!



Get together somewhere better
Book thousands of unique spaces directly from local hosts.
Explore Spaces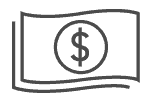 Share your space and start earning
Join thousands of hosts renting their space for meetings, events, and photo shoots.
List Your Space