Portrait Photography Pricing: What To Know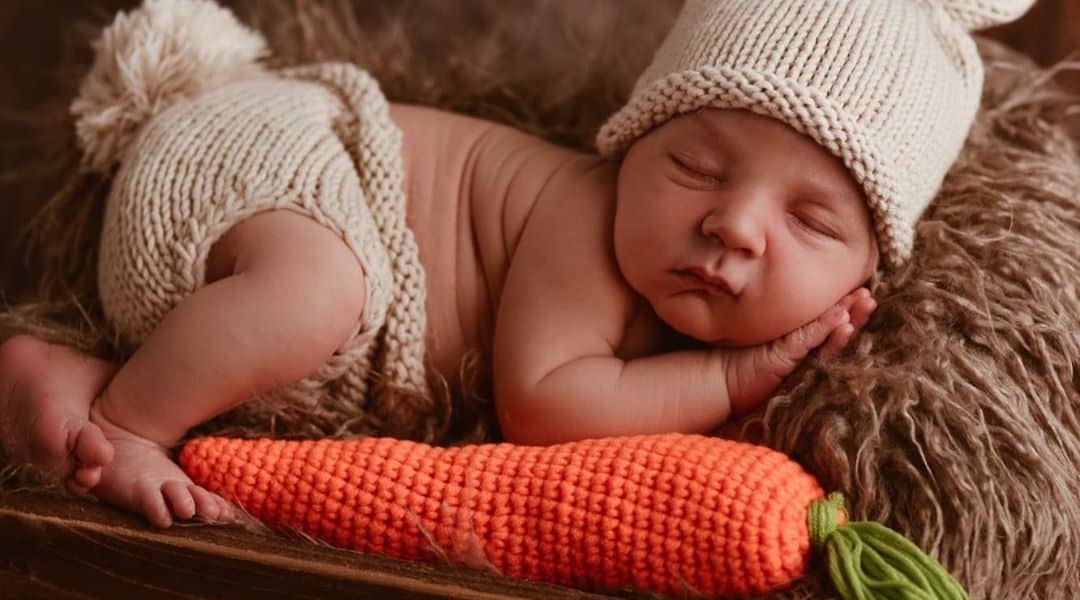 Need portrait photography pricing information? We get it! Photography is both an amazing creative outlet and can be a lucrative business. Portrait photography is one of the most popular niches to specialize in. Plenty of photographers can earn comfortable livings shooting portraits with no prior training or experience. There's no set career path as a photographer, and anyone can learn to become a pro with enough time and dedication. But you might wonder how to charge for your services as you further your career. Since there are no hard and fast rules about that, you may be understandingly uncertain.
So if you're wondering how to price your services as a portrait photographer, stay tuned. Peerspace has the answers you're looking for! We'll take you on a step-by-step journey to explain pricing in your profession. Here's our guide to portrait photography pricing for absolute beginners and experienced professionals alike. 
Curate your gear bag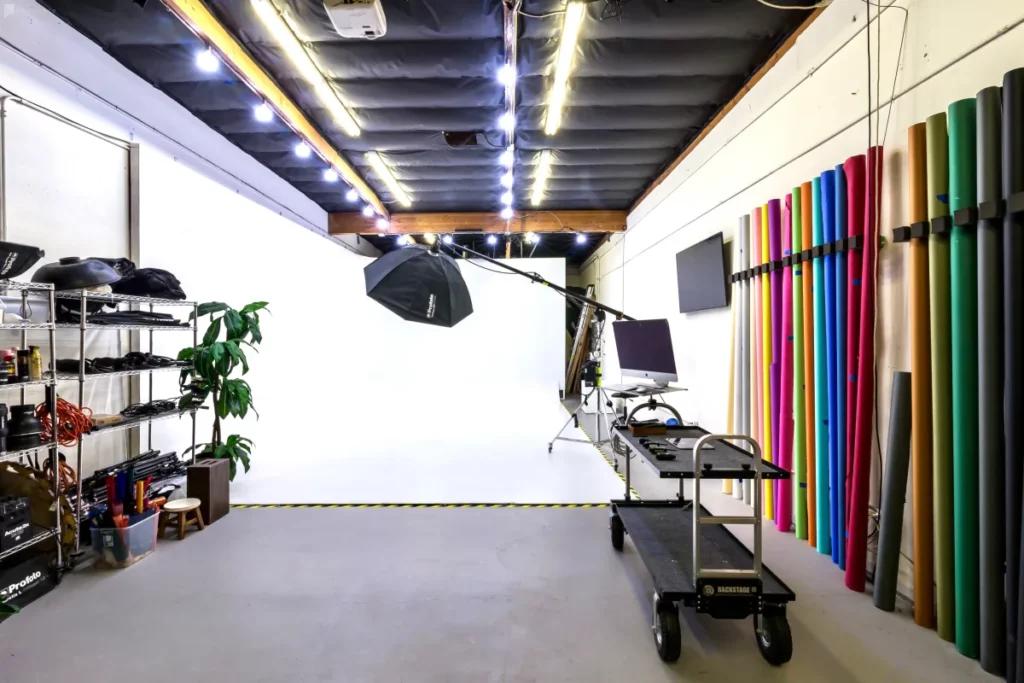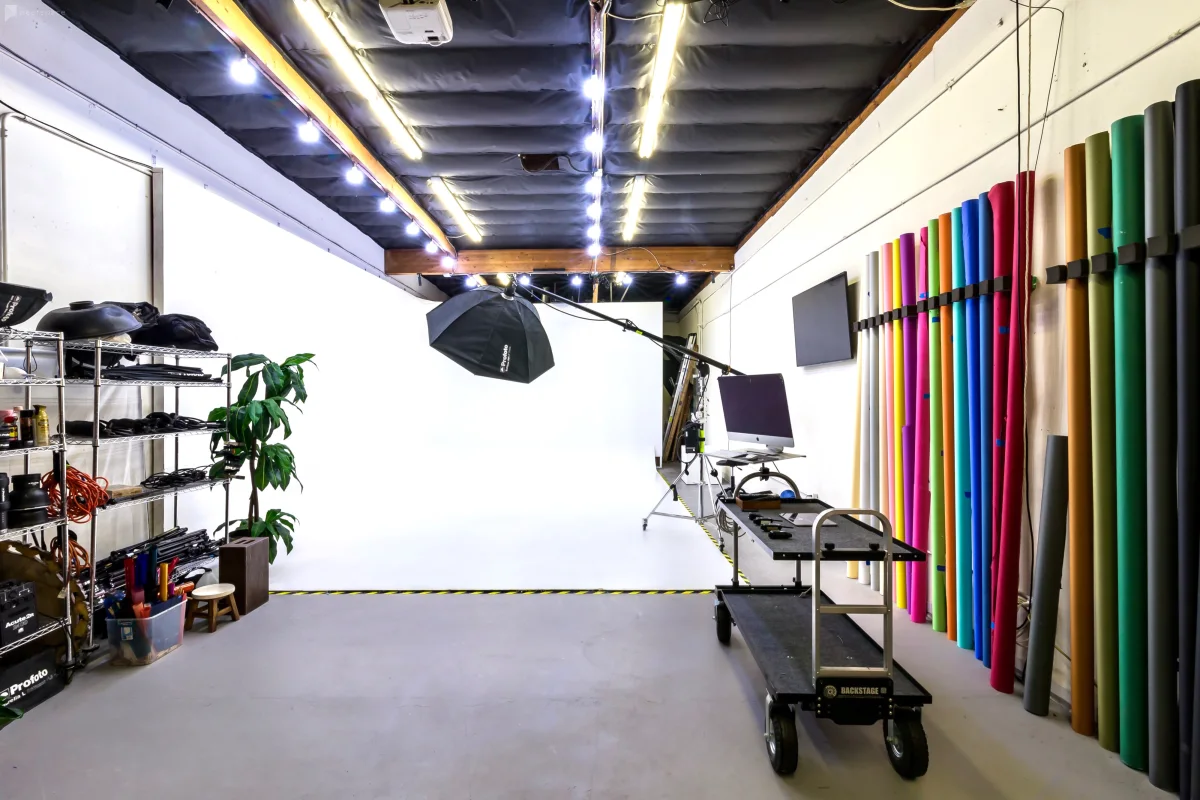 You'll need plenty of professional equipment to capture high-quality portraits. Decide early on whether you'd like to specialize primarily in indoor or outdoor portraits since this will affect your gear choice.
Your camera
You can expect to pay anywhere from $1,000 to upwards of $5,000 for a professional full-frame DSLR camera body, like the Nikon D850. This model offers image resolutions of 45.7 Mp for the clearest portraits possible. It also has a unique tilted touchscreen for flexibility while shooting. 
Your lens
Also, stock up on a selection of lenses, depending on the effect you'd like to capture in your portraits. Most photographers use lenses ranging from 85mm to 110mm for portrait photography. That's due to the fact that it provides a flattering perspective on human faces and bodies. And with their low depth of field, they're also ideal for creating portraits with artistic background blurs.
As with camera bodies, you can expect to pay upwards of $1,000 for top-end portrait lenses, like the Sigma 85mm f/1.4 DG HSM Art or the Nikon 85mm f/1.4G
Your extras
Don't forget other photography essentials, such as lights, diffusers, a tripod, a flash, extra batteries, and plenty of spare memory cards. You'll likely spend years putting together your ideal setup based on your experiences in the studio or on the street. As your business continues to grow, you can invest in higher quality equipment, which will, in turn, allow you to raise your prices.  
Also check out: 13 inside photoshoot ideas that will pop on the 'gram!
Other photography business expenses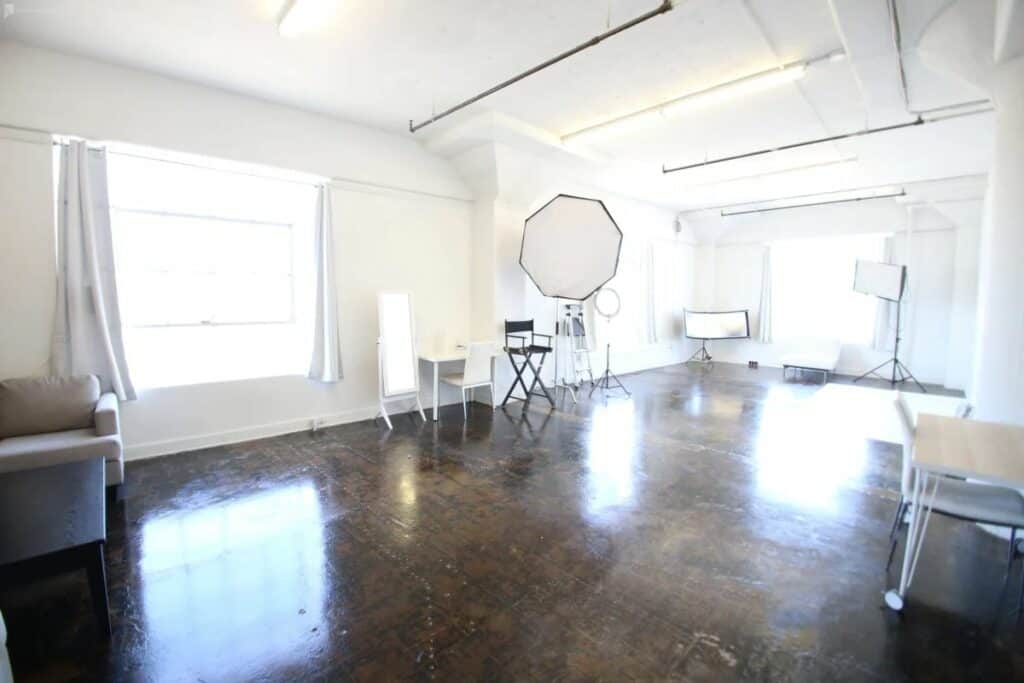 One of the biggest aspects to portrait photography pricing is the cost of doing business.
Besides the cost of your equipment, you'll want to consider the cost of:
Remember that you're also required to pay a self-employment tax as a small business owner, which can eat up as much as 30% of your gross income.
Your photographer fee should be enough to cover your basic expenses and still make a comfortable profit. You can track your income and expenses using software like Intuit Quickbooks. 
Discover 12 chic black and white photoshoot ideas here
Portrait photography pricing options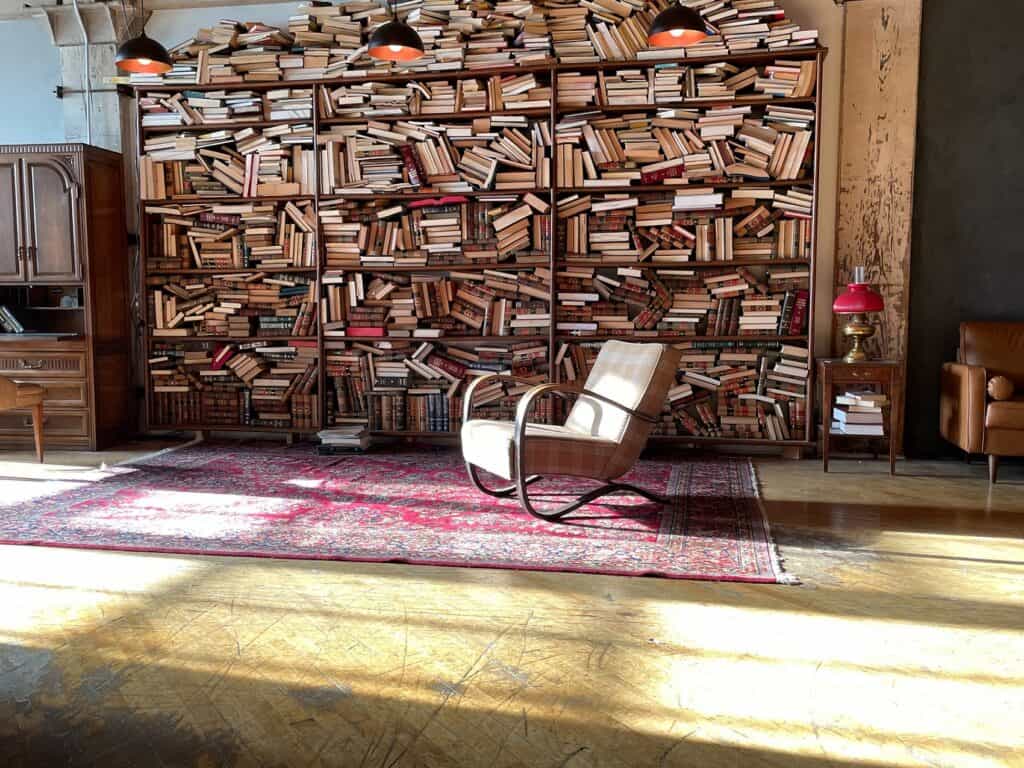 Your portrait photography pricing will vary greatly depending on your location, the scope of your projects, and, of course, your experience level. There are two basic ways most photographers choose to price their services — by the image and by the hour. We'll explore these in more depth ahead.
By the image
Charging by the image allows you to offer a single package price for your services. Most clients enjoy the simplicity of paying for a package with flat fees and a clear set of deliverables. This can also increase your profit margins if you spend less time on the job than you anticipated. However, the reverse can also be true if you spend longer on the shoot or in the editing phase than you anticipated. 
By the hour
On the other hand, charging by the hour ensures that you'll always be compensated appropriately for your time and effort. Charging hourly wages is also an excellent way to safeguard against "scope creep". That's when a project starts simple but quickly spirals into something much bigger.
However, some clients might not like the unpredictability of paying an hourly fee. Always make sure that you properly brief your clients on how long you anticipate the project to take so that there are no surprises when your clients open their invoices. 
Both methods offer their own set of pros and cons. It often comes down to personal preference when choosing which portrait photography pricing method to choose. Here are some suggestions for rates depending on your experience level as a photographer. 
Don't miss our killer 12 exotic photoshoot ideas for only the bravest photographers!
Portrait photography pricing for a beginner photographer
If you're brand new to the world of portraits, charging on the lower end of the scale is a good way to get your foot in the door. Anywhere from $50-$90 an hour or $25-$50 per image is an appropriate rate for a beginner portrait photographer.
If you need help finding local clients, try putting your profile and portfolio on Thumbtack or Upwork to find local clients. Starting an Instagram page is also an excellent way to get the word out about your business and show off your work. 
Learn more about how to successfully market your photography business here.
Portrait photography pricing for an intermediate photographer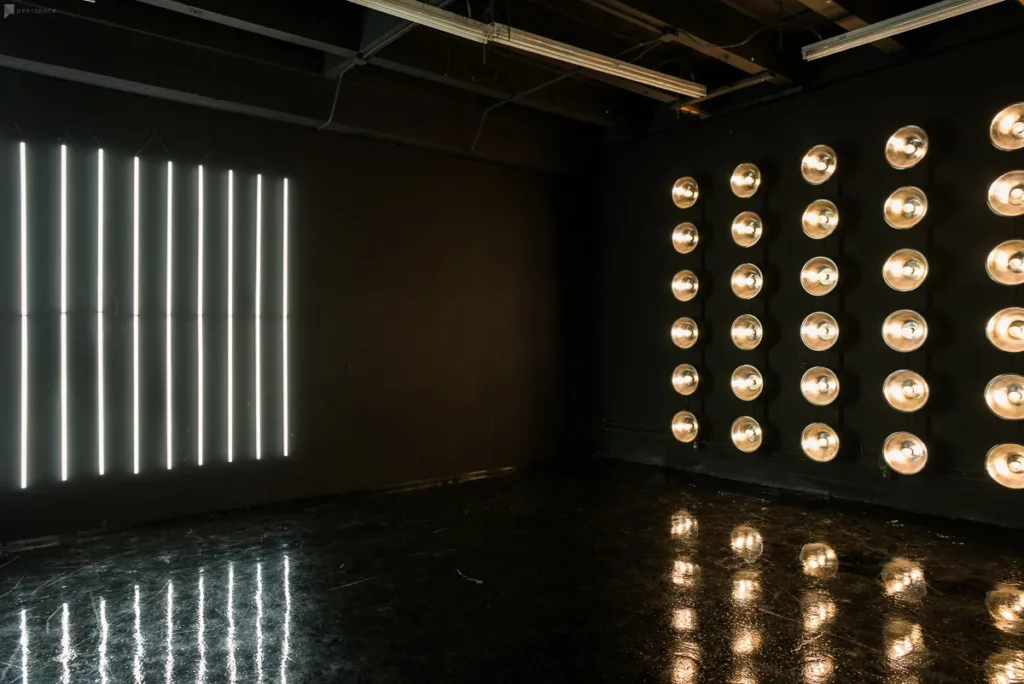 As an intermediate photographer, you've been at the portrait photography game for quite a while, and you're ready to move beyond beginner clients. Charging anywhere from $150-$300 an hour or $50-$100 per image is an appropriate rate to reflect your skills and experience.
If you're looking for a way to up your game into next-level pricing, try polishing your work at an advanced studio booked on a platform like Peerspace. You can find tons of amazing photography studios available to book by the hour in cities all over the globe. It's an awesome way to give yourself an edge over the competition without investing in your own studio. Since you'll be paying for the rental yourself, you can charge a higher fee to cover your expenses! 
Check out all the ways it pays to set up your own photography studio here.
Portrait photography pricing for an expert photographer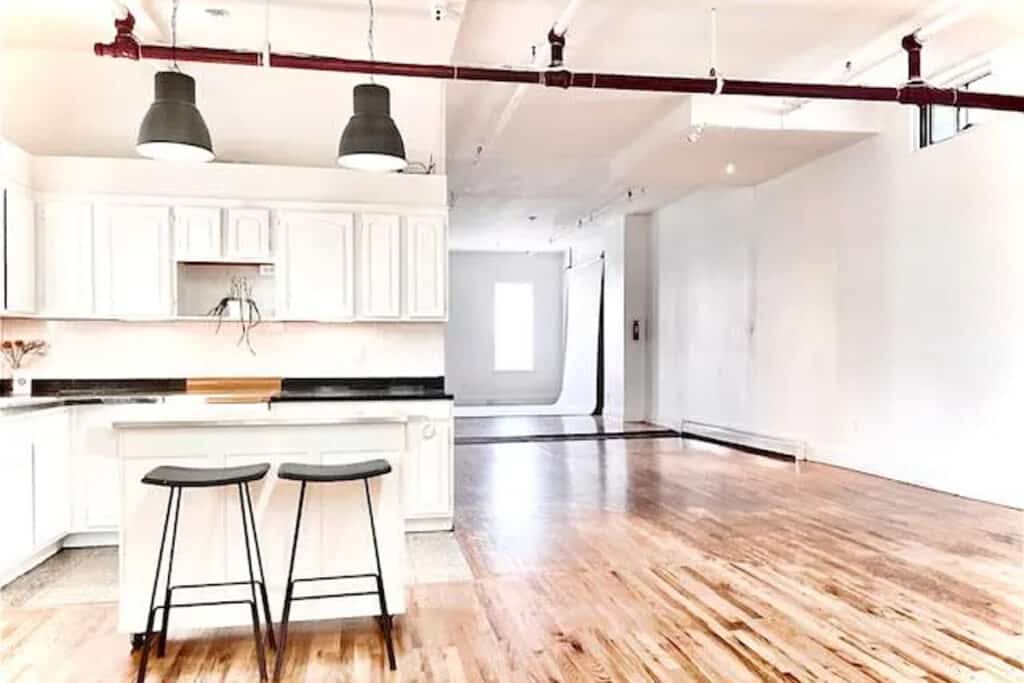 If you've been in the game for quite a while, you've probably got an extensive portfolio and a wide range of client referrals. Professionals with several years of experience under their belts often charge anywhere from $300-$600 an hour or $75-$350 per image. What you charge and how is less of a mystery to you now and, like other aspects of photography, comes from years of experience.
It's all about scaling up your business as your client base and skills grow. As you scale your business, it's fair to scale that price tag, too.
Portrait photography pricing: conclusion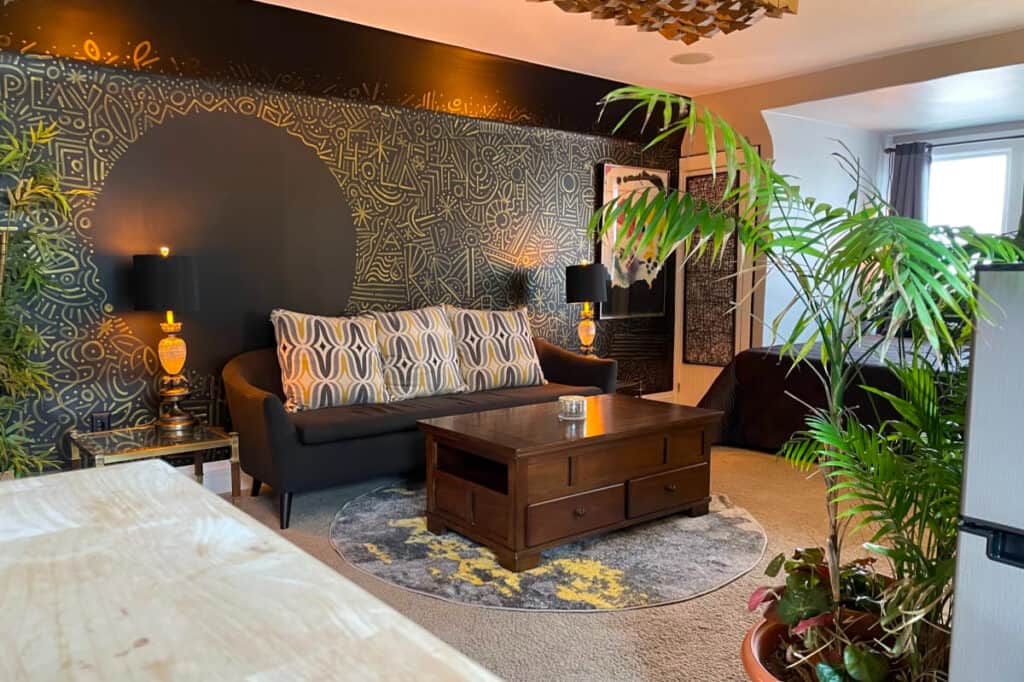 It takes years of hard work to reach top-level prices as a portrait photographer, but you can do it if you have the time, energy, and a willingness to work for your dream! We hope this guide was a helpful starting point, but now it's time to get out there. Rent a Peerspace photoshoot location, book some clients, and keep at it. Your business will grow the more dedication and enthusiasm you put into it.
And keep an eye on Peerspace's photographer resources pages to learn the latest tip, trends, and hacks to grow your business.

Get together somewhere better
Book thousands of unique spaces directly from local hosts.
Explore Spaces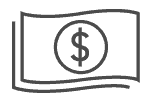 Share your space and start earning
Join thousands of hosts renting their space for meetings, events, and photo shoots.
List Your Space