The 9 Best Product Photographers in Dallas
In order to stand apart in the competitive environment of Dallas, businesses need images with instant impact and strong appeal. And to get those sorts of photos, it takes a special kind of photographer who has the chops to bring your brand's story to life. Look to these talented Dallas product photographers to make your creative vision a reality!


Food, beverages, branding, lifestyle, weddings, and portraits are the focus of Monika Normand. While she excels at all of the above, it's her brand-focused products and food photography that really caught our attention. Monika is an expert at weaving lifestyle elements into her product photography and without it feeling too overt.
From backgrounds quietly suggesting interior design elements to out of focus areas suggesting a lawn for a dog product, she thoughtfully adds a story to the frame while still keeping the focus strongly on the product at hand! Monika also favors a nicely saturated color palette that's consistent across all of her photography genres, from food to portraits.


Kelsey is a designer, creative strategist, and photographer with an eye for cosmetics, candles, food, apparel, and other elements of contemporary living. She has incredible experience as a self-made creative, having been a wedding photographer, social media manager, art agent, and even a hand-letterer! She's made herself into her own brand of artist by taking elements from all of the above.
Her focus on Black-owned businesses and empowerment for black women is powerfully evident and refreshing to see. Given the relative lack of a strong Black presence in the creative industry, She in the Making provides a role model for creatives of color looking to have their brand narratives brought to life.


When not working as one of the top product photographers in Dallas, Charlee Tabor also covers wedding and interior design work. Given the careful attention to detail that all three genres require, it's no surprise that her images have a polish few photographers can match.
Interestingly, her favored genres of photography also match well in terms of colors and aesthetics. Wedding whites, light blue interiors, and peach product images—the soft, light colors favored by modern living come to the fore in her images and give her portfolio a highly consistent aesthetic that's appealing to a broad audience!
Details and styling are the focus of Carli Wentworth's photography. And she brings to life her eye for quality through impactful branding, product, food, and interior shots that take collaboration, time, and attention but are well-worth the effort. Looking at any one of her images, it's clear that Carli is no snapshot photographer.
Her lighting balance, how elements within the frame emphasize shapes, textures, and other visual cues all help viewers become immersed in the story suggested by her photo. Yet she also has an artistic eye for the contours and simple beauty of the products themselves. Often her work has a still life quality to it that elevates her images into works of fine art!


Helping people tell the stories of their brands, spaces, products, and businesses is what Rachel Bell is all about! Her style of visual media is one that grabs your attention and leaves no doubt as to what a particular brand has to offer. When shooting products for Dallas clients Rachel uses a minimalist presentation focusing on the product while using plain backgrounds to exclude distracting elements.
Anything included in the frame is intentional and often adds additional sensory notes, such as fresh blueberries for a cosmetic product. Rachel is also a creative strategist and social media marketer, so she knows how to make images suitable for purposes ranging from mass advertising to Instagram feeds.


Interested in partnering up with one of the best food, product, branding, and lifestyle photographers Dallas has to offer? Allow us to introduce you to Ciara Woodfield and her savory images! She has a mature style all her own that should be part of why you want to work with her.
Ciara's toned-down backgrounds suggest tasteful interior design and a contemporary-styled kitchen. Yet it also provides a plain backdrop for the contrasting colors that food photography uses to suggest flavor, moisture, and freshness. There is also a subdued quality to her color palette that's a delightful departure from the richly saturated tones used by most food and product photographers in Dallas.
Alyssa Vincent is a photographer with incredible depth as an artist! When not working as a Dallas product photographer, she shoots maternities, weddings, boudoir, interiors, and editorials. She's seriously in love with the process of photography! But she also brings to the table a formal education centered on a BFA in photography and over 10 years of experience in the commercial industry.

Small wonder her images have a polished, considered quality that's rare even among product photographers! Alyssa has a real talent for artfully suggesting products that have been casually set aside yet still look clean within the frame. Coupled with her balanced lighting and rich yet natural color palette, it's easy to imagine yourself engaging with any of her subjects.


As a Dallas product photographer, Jami Clayman focuses on lifestyle, fashion, and beauty-oriented images. Cosmetics, apparel, and how these elements look wedded to the human form are where she shines as a commercial artist. Jami's work emphasizes believable storytelling, helping you to see each product as a natural fit, both on the model and on yourself.
Her eye for props, clothing styles that support a given product, colors, and poses that help it stand out so there's no question which product is being featured. In addition, her work is masterfully subtle yet potent in its impact. There is also a cheerful, even celebratory quality to her photography that seems to be as much a part of Jami's nature as it is an intentional addition to her style.


Keith Madigan is the creative behind Madigan Studios, a Dallas business specializing in bedding and furniture product images. Keith works with both large and small products on location or in the studio, as needed. Given his specialization, Keith has the essential tools and techniques required.
From a 24-foot cyclorama to find the finest angles on your furniture to digital retouching and color correction services for the final product, he has everything he needs for a successful shoot. Coupled with his masterful attention to how light moves within the frame to suggest a mood, Madigan Studios should be your first choice for furniture product images!



Get together somewhere better
Book thousands of unique spaces directly from local hosts.
Explore Spaces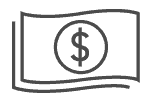 Share your space and start earning
Join thousands of hosts renting their space for meetings, events, and photo shoots.
List Your Space