The 10 Best Product Photographers in NYC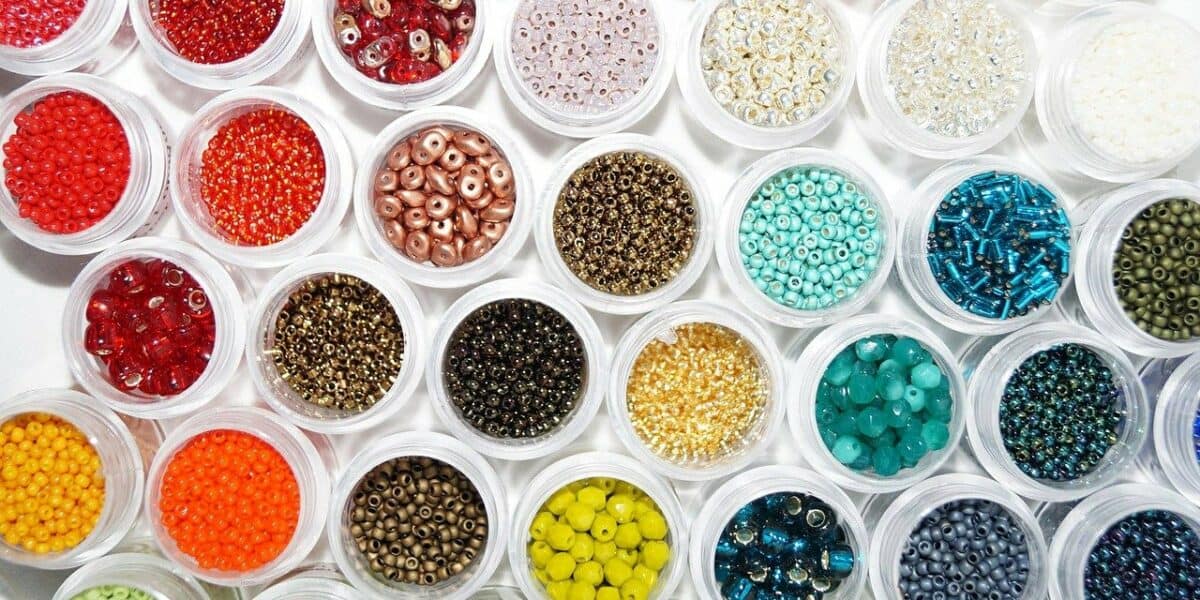 Looking for the best of the best NYC product photographers? Then you're in luck because that's exactly what we have for you today! As the largest online marketplace for hourly venue rentals, we at Peerspace understand that the perfect creative behind the lens can make all the difference for your brand campaign. The same goes for the perfect photoshoot location. We work with creatives every day, helping them secure stunning spaces that bring their vision to life.
New York City is a thriving hub where the largest brands in the world strive to have their stories told. Small wonder the photographers here are also some of the best in the world! Curious to know what sort of talent this competitive city has cultivated? Then how about getting to know our favorite NYC product photographers to work with?
As an NYC product photographer and content creator, Jelani Prew masterfully brings to life the stories national brands want to tell. From lifestyle and collection-oriented shoots to artful swatches and texture shots, her collaborations cover the entire product photography genre. Her specialties are wellness, lifestyle, and beauty brands, but really, we can see her tackling just about any subject with style and grace.
In one instance, Jelani may use form, texture, and light to carry the most visual weight. While in another, she may use shapes, complementary colors, and background elements to add a story and additional interest to the frame that goes beyond simply presenting a product as it is. The diversity of her portfolio is striking and exemplary of a product photographer with years of applicable experience.
Laurel Creative Agency seeks to create content for purpose-driven brands while helping them optimize their creative marketing strategies. Lauren, owner and photographer, has partnered with a talented team of social media experts, videographers, and tech pros to bring affordable, effective solutions to local brands.
And they do so using product images that carry a signature style all their own. With a nicely warmed color palette and an eye for complementary colors, Laurel Creative Agency's mature personal style appeals to a broad audience. And their ability to weave storytelling elements into each product collaboration ensures each viewer's initial contact with the brand invites further investigation. They have a long list of national clients, including Oreo, Northwestern Mutual, Anthropologie, and Under Armour.
Based in NYC and Florida, Allyse Francis caters to clients all over the country who want product images rich in contrast and color. She definitely has an artistic streak in all of her work that is both eclectic and captivating. All of the products she shoots feel fully three-dimensional and accessible, the sign of a gifted photographer.
Her style tends to carry notes of sunlight and the outdoors that make her an excellent match to the beverage and skincare products featured in her feed! We also love her savory food photography, with a more subdued ambiance that suggests indoor fine dining.
The Line Studios partners with leading fashion, beauty, and lifestyle brands to grow their e-commerce presence through effective, impactful imagery. The studio was founded in 2015 by Lindsay More Nisbett and Rob Harkey, two creatives passionate about your brand's vision. Estée Lauder, Julie Vos Designer Jewelry, and Hill House Home are just a few of the brands that have collaborated with The Line Studios.
Their photos, therefore, seek to captivate from the initial contact with the viewer. Minimalist and still life elements are often present. By eschewing busy backgrounds, they allow the product itself to carry all of the visual weight. And where models are involved, we often see a lifestyle element come to the fore. This style adds a story that suggests the kind of person who would enjoy the product, making it more relatable to viewers.
NYC product photographers often specialize in niche genres to maximize their creative focus and strengthen their portfolios. Jon Paterson is no exception, but in a way that really works for him. His product specialty centers on cosmetic still-life photography, a genre that allows for far more creativity and flair than an outsider would expect. In fact, the way he plays with texture is truly inspiring.
Looking at Jon's work, it's clear just how much artistry he brings to the fore! Incorporating elements of fine art into his still-life presentations, he lets lines, shapes, and colors draw the eye into an exploration of the frame that goes beyond merely featuring a product. His work often has emotional elements that get transmitted to the viewer as well, which heightens the appeal of his work.
6. Frank Longhitano of Studio 309
As a luxury still life and NYC product photographer, Frank Longhitano of Studio 309 offers a one-stop-shop for e-commerce, marketing, catalog, and printing purposes. He has also perfected the ability of product photography to reach diverse audiences. In fact, Frank has worked with major brands like Nordstrom, Victoria's Secret (Pink), and L'Oréal, to name a few.
Be they male, female, teen, older, or some other subset, Frank's images heighten the right notes of each brand's message and product. One day, he may opt for a straightforward presentation of a texturally complex product, using a plain background to minimize distractions. And for another product, Frank combines artistic presentation with color theory to allow the eye to wander and take in all that the brand has to offer.
7. Soprano Photography
Soprano Photography has a distinct style that we think helps them stand apart from the more traditional product photographers out there. By embracing shadow and a more matte color profile, Soprano's photography has a subdued ambiance that heightens the appeal of dark-hued products and contrasting colors within the frame.
Artful digital retouching is also a strong part of their portfolio, adding further realism and initial impact to the brand. It's no wonder Soprano Photography is considered among the top product photographers in NYC.
Photography, social media marketing, website design, and special event planning are the services NYC Food Photo offers metro brands. And given how stunningly diverse the NYC food scene is, the portfolio of NYC Food Photo covers a wide range of artistic styles in order to bring to life any creative vision a brand has in mind.
Looking for an overhead tabletop spread with folks reaching into the frame to enjoy what's on display? Or perhaps you prefer a more minimal composition using lightboxes and plain backdrops? Either way, NYC Food Photo covers any and all culinary brand presentations with a precise yet creative flair. We also love their focus on color, avoiding moody lighting in favor of moderate illumination that celebrates texture and tones. This team is so popular, they're also branching out and opening a Los Angeles-based operation!
If you're looking for a fully-featured NYC product photography studio, check out Kronus Studio! With over 2,500 square feet split into several bays for product, model, and videography shoots, Kronus Studio provides plenty of space to bring a brand's vision to life.
They are also a full-service product photography station. Started by Ken Cox in 2003, Kronus Studio has grown into a highly successful studio that's partnered with major brands like Perry Ellis, Refinery 29, Macy's, and Swarovski. In their own words, "Whether its photography, video, or retouching, Kronus is equipped to create content for any brand which reflects their personal aesthetic and identity."
Among the most talented NYC product photographers, Kenan Buyuk started Direct Photos as a commercial agency that seeks to maximize the initial impact of a brand's messaging. First impressions are lasting ones so Direct Photos ensures that their visual media carries as much weight as possible.
That's why Kenan prefers minimalist backgrounds and centered compositions. In fact, this allows the angles, tones, and textures of a product to stand apart from any distractions. Kenan then uses lighting and composition angles to bring out the best in each brand's product. It's a perfectionist style that his clients love, and we can see why in the results.
If you're looking for quality product images made easy, you got to get to know Lenflash. They are a cloud based company that works with you to create custom imaging to suit your product campaign. That means you consult with the team, place your order, and you photos, videos, and other content is uploaded to their secure cloud. You can access your custom content quicker than with product photography traditional companies, without compromising style or service. After nearly 20 years in business Lenflash has thousands of happy clients who appreciate the fast turnaround and exceptional media.
Peerspace + NYC product photographers = fire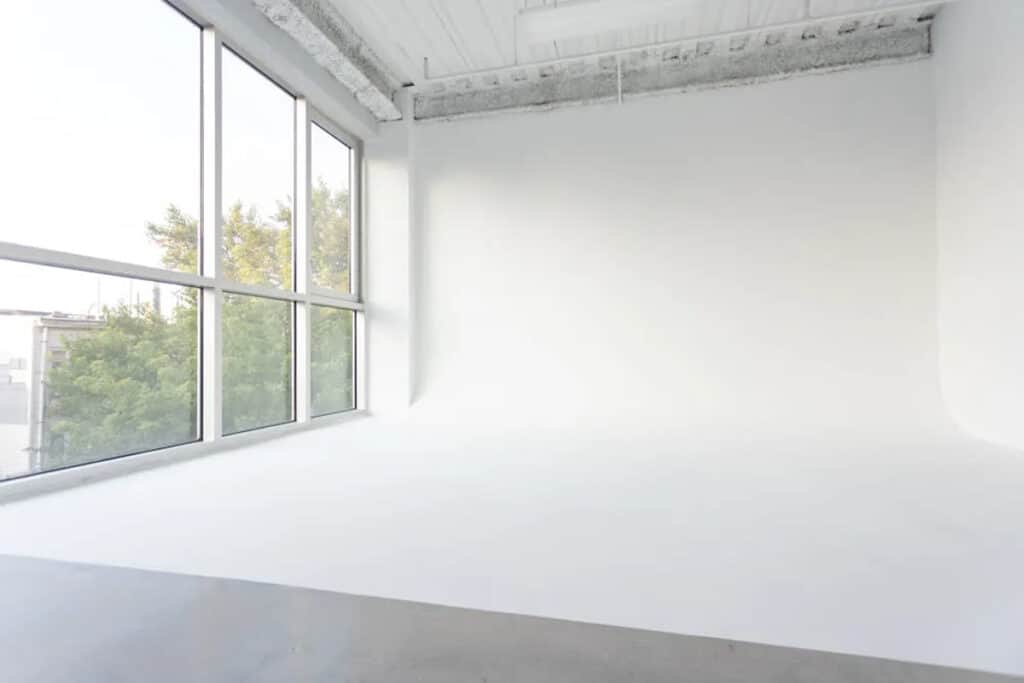 We loved exploring the works of these incredible talented NYC product photographers, and hope you have, too! Reach out to your favorites, shoot them a line, and start building a campaign. And when you do, come back here to Peerspace to scout a premier location for your shoot, client meeting, product launch party, you name it. We have hundreds of beautiful. hidden gem spaces in New York City, all available to rent by the hour. Click the link and check us out today!

Get together somewhere better
Book thousands of unique spaces directly from local hosts.
Explore Spaces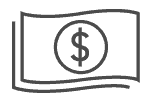 Share your space and start earning
Join thousands of hosts renting their space for meetings, events, and photo shoots.
List Your Space