The 9 Best Product Photographers in San Diego
Starting a business and creating a product is only half the battle. Now comes the marketing aspect with getting the word out that you have something worthwhile to offer. Whether you're looking for a minimalist yet artistic angle or a complete retouching of your product, these creatives have you covered. Get to know our favorite San Diego product photographers—listed in no particular order—who are working today!


E-commerce products, lifestyle, and advertising photography are the focus of Nesli Hun. Her clients include local and national brands like Mediterranean Deluxe, Behr Labs, and JENCO Instruments.
By crafting standout images that showcase the best angles, the fine textures, and the rich colors your brand has to offer, potential clients get a sense of your product as if they already have it in hand. Nesli is also a talented retoucher, with the ability to add, remove, or enhance elements that help your brand's message come through even more clearly!


Crave Imagery is all about creating impactful imagery for a wide variety of brands and companies. Edward, Wally, and Lindsay are the photography and retouching specialists who craft images that play to the strengths of any brand, from food to medicine.
Crave Imagery's diversity in clients is possible thanks to the group's versatility. From dark, moody, shadow-rich takes on fine dining to warm summer sunlight flavoring a fruit salad, Crave expertly weaves emotion and lifestyle elements into their product photography. Rather than simply seeing the item as it is, we experience the taste, feel, and emotions the brand promises through their photography.



People, food, and products are what Skip O'Donnell brings to life through photography. Establishing his photography business in 2000, Skip has since worked with people and products from all over the country. His richly saturated, sometimes intense, color palette is a natural fit for vibrant fruits, candies, plastic toys, and other products where the hue is a major part of the appeal.
Yet, Skip manages to tease out all of this tonality while keeping the lighting controlled enough that we don't miss out on fine details, either. A delicate balance that only a master product photographer can achieve.
As one of the most adept San Diego product photographers, Sydney Barrett seeks to help small local businesses get their stories out to a diverse audience through images that have an instant impact. From rich overhead spreads of fine dining arrangements to vibrant, celebratory flat lay photography, Four Lane Photo finds the right angles, compositions, and color palettes to bring your story to life. Another mark in her favor is her talent at working with a wide range of locations, lighting environments, and subjects.


What we enjoy most about Mike Moore's style is the definite mood he sets through tasteful lighting. In his still-life food photography, he embraces deep shadows that subdue colors but allow textures and form to whisper in an understated manner.
The mood is contemplative, relaxed, and ideal for the food and cosmetics-oriented products he works with. However, he's also flexible, bringing up the lighting for California fine-dining establishments that want to tell stories of sunshine and seafood by the sea.


Pacific Studio understands that the first contact most clients have with a brand is through their visual media. That's why they have built their reputation around creating photos that are captivating in their impact and flexible in their use.
Their studio product images are ideal for anything from advertising to social media usage, employing a tight composition that places all of the attention on the subject. There's a place for busier product image styles, but if you want to feature your product in a clean yet artistically appealing way, Pacific Studio has an indelible style that will meet your needs.
As an award-winning commercial product and lifestyle photographer, Jason Bump has partnered up with some of the largest brands to weave product stories. Lululemon, Adidas, and other household name brands have all trusted him with their visual media needs, and so should you!

Jason's photography often has a strong lifestyle element that pairs nicely with his fitness and athletic imagery. He is an expert at weaving a story into a single frame, helping viewers see and feel the kind of person that would use such a product. We also appreciate his willingness in his social media posts to take viewers behind the scenes. There, he explains precisely how he brings the messaging of brands to life through photography.


As a freelance San Diego product photographer, Alicia Countryman often takes on a diverse array of projects. When not shooting commercial and brand-oriented images, she also covers weddings and engagements for SoCal residents. However, it's her product images that caught our attention today.

Alicia uses an up-close and intimate style for a near-macro perspective. This allows us to savor especially fine details in flowers, food, jewelry, and other products that are on display. She also prefers a slightly more saturated color palette, both in her products and her wedding images, that feels much more celebratory than the subdued style that's currently in vogue.


"Let me make your stuff look good" is the maxim Nancy Ingersoll goes by, and it's safe to say she masterfully succeeds! From apparel to produce, she brings products and props together within the frame in ways that support the overall story a brand seeks to tell viewers. Instead of simply seeing a dish, we get to experience a holiday tied to the said dish.

Nancy also boasts a signature style, rich with interior decorating cues and subdued lighting reminiscent of natural lighting diffused through curtains. She seeks to tell contemporary living stories that match well with the food-centric images she specializes in.



Get together somewhere better
Book thousands of unique spaces directly from local hosts.
Explore Spaces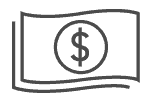 Share your space and start earning
Join thousands of hosts renting their space for meetings, events, and photo shoots.
List Your Space