The 8 Best Product Photographers in Washington, DC
Washington, DC, brands and businesses are some of the most competitive in the nation! Without images that stand apart from the norm, a new business may not ever get the exposure even a brilliant product deserves. That's why partnering up with one of these talented Washington, DC, product photographers may likely help elevate your brand recognition. These creative have the experience, creativity, and drive to help get your brand's message out into the open!


Thanks to her MFA in interior design and nine years of experience as a photographer, Angela Newton Roy has earned her spot among the top Washington, DC, product photographers. One element that gives Angela's photography its visual impact is her ability to draw people into the feeling of a place, space, or brand.
She goes beyond simply showing the subject as it is and instead invites us to consider the sensory elements, emotions, and other aspects surrounding it. Moods like cheer, creativity, celebration, and other suggestions are transmitted through her careful compositions and eye for color.


Nova Soul Imagery is the collaboration of Sarah and Lorenzo, a Washington, DC, photographer couple with an eye for branding and commercial work. Together, they've combined their strengths in photography to cater to the boutique lifestyle and commercial needs of metro residents.
We immensely enjoyed their lifestyle-oriented product imagery, which is often done on location or in the outdoors to help convey the messaging of a partner brand. In doing so, they help local entrepreneurs find their voice in an increasingly competitive e-commerce world. From social media posts to website landing pages, the photography Nova Soul Imagery provides can ensure that viewers opt to stick around and see what else is right around the corner.


As a commercial beauty and fashion photographer, Adriana Escalante focuses on cosmetics, apparel, and other products centered around this niche. Her 36 years as a classical ballet dancer combined with her personal love of beauty-oriented products allows her to pick out details and arrange compositions that best highlight what these items have to offer.

Adriana favors up-close and intimate compositions in her work, which lets us fully experience the textures and rich colors on display. And her studio-oriented product photography includes clean backgrounds that isolate her subjects. But when that isn't enough, she switches over to storytelling backgrounds that create entire product stories in a single frame.
Karlin Villondo is made possible thanks to Nicholas Karlin and Clarissa Villondo, two editorial and lifestyle-oriented photographers who tell stories through the visual medium! When working with products, typically food and drinks, they masterfully include props, models, and background elements that create a sense of place, emotion, time, and other elements that support the narratives on display.
Their beverage photography is especially appealing as well, highlighting the passage of light through a glass, condensation, clinking glasses, and other simple yet highly effective ways to immerse the viewer within the frame. It's no wonder they're recognized as among the most talented Washington, DC, product photographers.


Hilary Eldridge is among the top Washington, DC, photographers who loves partnering up with both families and brands to tell and capture stories and memories. From wedding days to the launch of a new product line, Hilary uses her eye for composition and form to find angles that best celebrate the moment.

Hilary's studio food shots feature hero angles on tasty dishes that maximize their visual appeal while using tasteful lighting to enrich the colors on display! She also emphasizes form through playful compositions featuring repeating patterns like donut trays or vegetables in a way that's fine-art inspired.


As a commercial and food photographer, Peggy Cormary's portfolio showcases a little bit of everything! From muffins to interior décor, she masterfully showcases these items in a contemporary interior backdrop that gives products a sense of place and aesthetics. Her clients range from local artists like Sina Boda Crafts to international brands like Maison Saint Aix!

Few photographers are as masterful at food styling as Peggy, though. Each overhead spread featuring an assortment of products nevertheless feels highly intentional and guides the viewer's eye carefully through the frame, precisely as she intends!

Products, pets, newborns, families, and maternities are the focus of Jessica Caso. Her love of fine details, carefully balanced lighting, and macro-level perspectives in the studio bring out the craftsmanship and care that each brand hopes prospective clients will take notice of.
And her backgrounds are always complementary, ranging from white to artistic, but never overwhelming. This way the subject has no competition within the frame and is only ever enhanced by Jessica's choices of lighting and background.


Alicia Bruce is a branding and product photographer who cultivates images that have an immediate impact on viewers! What's most captivating about Alicia's photography is her style, which focuses on wider apertures and vivid color palettes.
In using wide apertures, we get delightful focus falloff from the main subject, allowing the background to blur beautifully but still suggest additional elements about the scene or subject. And her color palette embraces pastel tones that provide a chipper, celebratory atmosphere to her product and branding shoot.



Get together somewhere better
Book thousands of unique spaces directly from local hosts.
Explore Spaces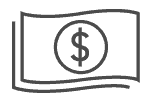 Share your space and start earning
Join thousands of hosts renting their space for meetings, events, and photo shoots.
List Your Space