The 11 Best Street Photographers in Austin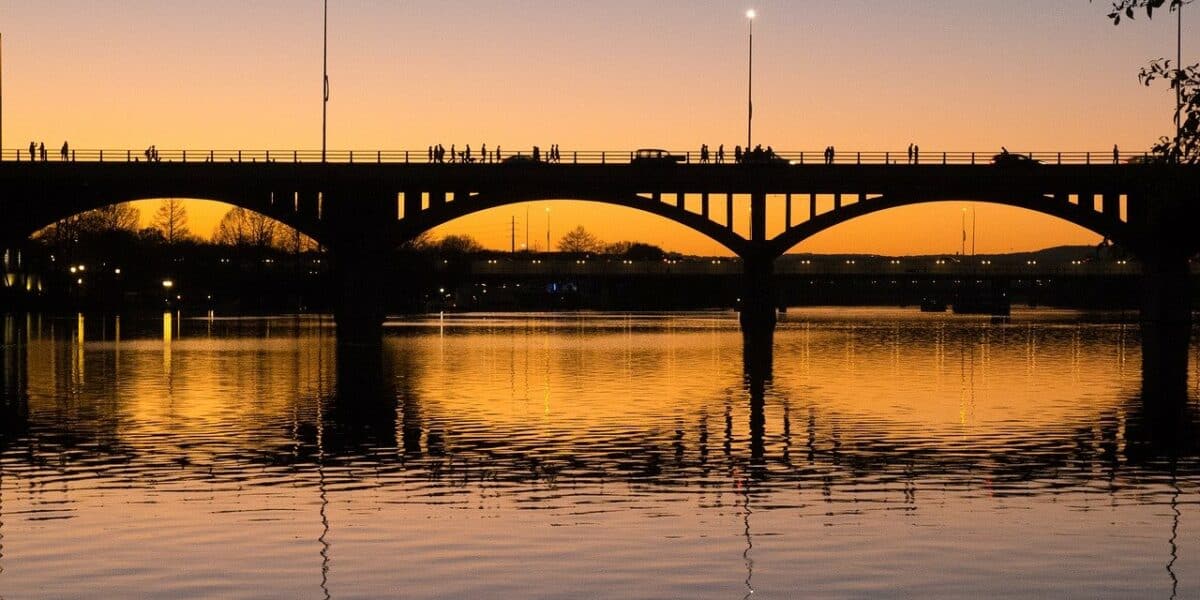 Good photography, like all other forms of art, compels us to stop in our tracks, take a close look at the world around us, and feel touched and transformed by what we see. To treat you with such an experience, we've curated a list of the most noteworthy Austin street photographers. These artists have made the city their muse. Wielding a mixed bag of talent, patience, spontaneity, imagination, and an ever-curious eye, these street photographers in Austin capture the dynamic city for us. 


Calling Austin street photographer Jake Rabin 'unique' would be an understatement. Instead of the more commonly used eye-level perspective, Rabin frequently adopts a worm's eye view to explore the city. Often placed right at ground-level, his images accentuate the depth as well as the height of this ever expanding capital city.
The metallic rail track, the rugged concrete road, or the shallow street puddle are foregrounded in their humility while the impressive skyscrapers also fill the background. Rabin also seems fascinated by inverted reflections, both sharp and fuzzy, that add another dimension to the city. 


A travel photographer based in Austin, Brett Patzke lets us accompany him on quiet strolls through the streets. We encounter solitary walkers, runners, cyclists and all sorts of fellow travelers traversing the city. Through palpable variations in color temperature, Patzke visually does justice to each time of the day and year as it transforms the city.
Rainy nights and snowy days are steeped in cool tones. The soft pink glow and silhouettes appear at dawn and dusk. The brighter splashes of light and the warmer tones carry the notes of summer and autumn. Altogether, Patzke beautifully captures the many shades of the city. 


Camille J. Wheeler combines art and activism as she documents Austin's homeless community. Her work is dominated by intimate portraits of this multifarious cast thronging the streets, rendered in both black and white as well as color. Most of them stare right back at us through the lens, sometimes with exhaustion, sometimes with smiles.
Among the most observant Austin street photographers, she also occasionally incorporates the flimsy tents, the street corners, the underside of bridges, and the furry friends—all that make up their homes. Infused with empathy and unmissable tenderness, Wheeler's pictures offer a whole new definition to street photography. 
Deginald Watson's has a knack for spotting interesting details etched in the fabric of the city.  Spotlit skyscrapers, a receiver-less public phone sharing the wall with Mother Mary, a glowing ATM, or a tiny bar with its loud signboards, all haunting pitch dark nights, are some of the subjects he uses to capture the ambience of Austin.
Watson seems adept at both central framing as well as the rule of thirds, always achieving a good balance in all his compositions. He adopts a concentrated gaze on each of these urban artifacts through his lens and turns them into carriers of meaning and artistic value. 


Through Edgar Amaro's street photography, most effectively in monochrome, we see the city of Austin as if through a gentle, romantic filter. Amaro is also very visibly a master of lines. Each of his frames have a compelling balance of vertical and horizontal lines of buildings, bridges and signboards, with Austin locals as subjects.
This feature not only delivers aesthetic pleasure to the viewers but also emphasizes the contradictory energies crisscrossing the city. In many of his shots Amaro also uses negative space generously, a compositional choice that adds drama to his images and makes a statement on the urban experience. 


An interesting aspect of Austin street photographer Mosley's images is the incorporation of creative signboards, logos, words inscribed across the canvas of the city. The play between word and image is something that clearly attracts Mosley's eye.
Fighting bulls on a RedBull truck; "I love you so much," sprayed on a shuttered store wall; "TEXAS" traced on the snowy ground, become urban poetry in Mosely's work. Sharp angles and diagonals also frequently appear in Mosley's shots that retain the dynamism and ruggedness of the cityscape. 


The multi-talented Jovana Ivić who experiments with portrait, landscape, event as well as product photography also churns out some impressive Austin street imagery. She captures the surprisingly snow-clad Texas city and an excited brown dog making the most of it, fabulous fireworks blooming in the blue sky while the bridge and spectators stand silhouetted underneath, the majestic State Capitol towering over a dwarfed glowing Christmas tree. Playing with contrast and scale, Ivić brings her unique style even into street photography. 
Born and raised in Austin, Texas, Colton Matocha offers a unique vision of his city. In his minimalistic urban photography, he steers away from street crowds and grand architecture. Instead these days he often focuses on store fronts, particularly for closed businesses.
Is it possible to evoke the personality of a city simply through the signboards and humble structures of the barber shop, the used cars shack, a seafood restaurant, the movie theatre, or a sign screaming out a tempting discount on shirts? Matocha proves this can be done and we cannot help but be impressed by this niche and eccentric imagery.


Thomas Moore's images of Austin city are far from conventional. He unearths precious kernels strewn across the city. We see a man bent over, like a mechanic, working over what appears to be a bright blue car. It takes us a moment to realize that this in fact is a local artist painting a mural.
There is so much to discover in Moore's pictures. Inclined more towards black and white, when he does occasionally use color he makes sure he foregrounds one shade while muting all others. In a nutshell, Moore is an ace photographer you do not want to miss. 


Photojournalist Marybeth Schmidt uses her skills to spark curiosity in people through her extraordinary pictures. We see her documenting the Black Lives Matter protests as well as exploring the effects of the pandemic on local businesses.
These images often pit the ordinary individual against symbols of power and establishment. For instance, a black protestor with a noose around his neck and a placard in his hands, is shot almost as tall as the domineering Texas Capitol behind him. Schmidt clearly knows how to wield the power of her images. 


Our list cannot be complete without the accomplished Austin street photographer John H. Langmore. Pursuing long-term personal projects since the 2000s, he is the author of two books and co-director of the award-winning documentary Cowboys. Waste no time to rush to his website and behold a visual treasure trove.
In one of his spectacular collections, Langmore immerses us into the everyday rhythm of the East Austin neighborhood. Documenting barber shops, restaurants, parking lots, garages and the people who inhabit them, Langmore preserves this community's history, one lived moment at a time. 


Keep Austin brilliant!
Every competent street photographer stamps his city with his or her own unique mark. This collection of artists clearly displays a range of aesthetic styles and socio-cultural perspectives. We hope agree that each of these Austin street photographers render the city anew. We love them, and we hope you enjoy checking out their work as much as we did.



Get together somewhere better
Book thousands of unique spaces directly from local hosts.
Explore Spaces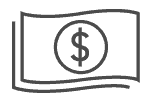 Share your space and start earning
Join thousands of hosts renting their space for meetings, events, and photo shoots.
List Your Space