The 11 Best Street Photographers in Houston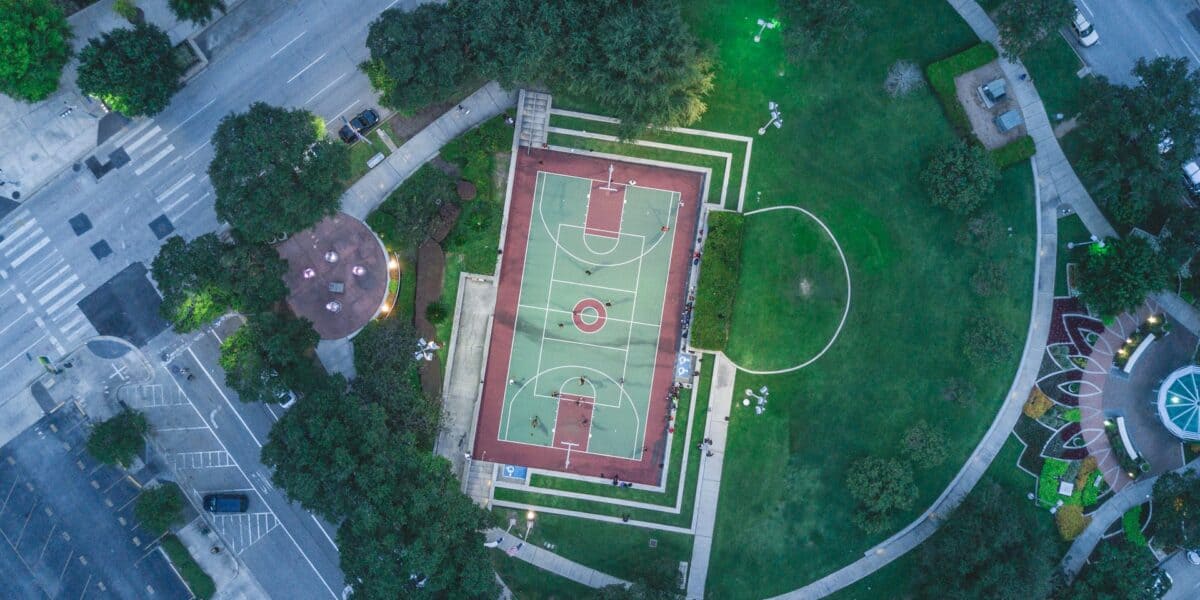 "Photography is a love affair with life," said American photojournalist Burk Uzzle. When it comes to street photography, these words ring even truer. Engaging intimately with the myriad moods of the city, our favorite Houston street photographers etch this love affair onto their frames. Let's take a moment to soak in this priceless bond between the artist and the city.


In Robert A. Sykes's tour of Houston, food and drink feature amply by way of local food trucks, cafes, and restaurants. His camera dwells on both, the waiting customers as well as the serving chefs. More strikingly, Sykes tends to capture people through windows.
These recurring, intervening screens are clear as well as foggy, dominated by the crisscross of wooden frames or reflecting the city beyond. In such photographs we get a sense of being both inside and outside, to have access and yet be at a distance, to see the whole only in disjointed fragments. This visual strategy, mastered by Sykes, underlines in so many ways the quintessential urban experience.


Houston street photographer Alfredo Ramos translates his awe of the city into impactful photos. Regularly adopting a low angle, feet planted on the street, Ramos gazes up at Houston's many sturdy towers. Often their tips are enveloped in clouds of mist, giving the impression of a city piercing right through the sky.
In a memorable shot, the fire escape staircase of a building, aglow in the setting sun, seems to reach right up to the moon hung on the terrace. Most of his photographs feature dramatic Houston skies giving company to the man-made world sprawled beneath, both in quiet inner streets and buzzing highways.


In Christian P.'s film photography, light, both natural and artificial, renders its full magic. We see pedestrians bathed in a flood of sunlight even as other segments of the frame remain in deep shadow. In another image, the flash of light streaks across the street in horizontal lines, adding a burst of brightness as well as speed in the compositions. Even when not including human subjects, Christian P. captures urban facades, gas stations, humble suburban houses, rusty cars enmeshed in a stunning matrix of light and shadow.
It is the play of light once again that draws you into this Houston street photographer's fascinating work. However, unlike Christian P.'s celebration of brightness, Jordan C.'s images are dominated by a sense of pervasive darkness, a darkness punctured by unusual spills of light and colors.
His unique vision seeks out city spaces that appear abandoned and almost tragic. A deserted bridge speckled with streetlights, floating in the foggy night; fenced off industrial land with an odd steely shine; the dull windowed face of an empty office building; Jordan C. in his stark portfolio offers us urban imagery that has a distinctly haunting quality.


We cannot help but be energized by Lester John's ability to capture Houston buzzing with activity. The streets become dynamic performances with distinct moods. For instance, we see the Thanksgiving parade in a series of images, with giant floating balloons and huddled crowds. He captures images of children on the shoulders of parents, riding higher than usual on this soaring, flighty day.
Marathon runners appear a blur across the static city. And the celebration of Our Lady of Guadalupe is captured in all its colorful extravagance. Across all these events, through wide, landscape shots as well as close ups of details, John chooses to embody the city as a living, dreaming, joyous collective of people.


Unlike John's peopled city, Houston street photographer Doug Sweet runs his eye across the city's cobbled roads, stone buildings, automobiles, painted walls and other inanimate structures. Yet, through his images, we see the city itself emerging as a unique creature.
An almost empty parking lot stands tall in monochrome, twin lights shining like eyes from each of its numerous rectangular sockets. It makes us wonder, are we gazing at Sweet's city or is it in fact quietly watching us? Sweet tends to paint Houston in shades of dull grey and brown but also weaves in a splash of bright color, rich textures, and unexpected art work that catches the eye.


Austin Ajie lends his focused attention to the people and places of Houston city. His compositions are marked by the central placement of his subjects, surrounded and enveloped by the vertical and horizontal lines of the urban landscape. In this way, every ordinary city-dweller, every urban artifact is accorded significance and centrality. Moreover, each of them seem to be held tightly in the embrace of the city. These figures, whether a passenger in the metro's doorway, or one boxed inside the bus stop, or a lone decorated tree on the sidewalk, are all indivisible parts of their urban framework.
Jason McElweenie's portfolio offers slices of many metropolitan cities but his Houston images in particular carry the hashtag "this is hustle town." McElweenie relies on portraits to tell Houston's story. He captures working men and women, immersed in themselves and their tireless journeys. We see a young man on foot, struggling under the weight of a giant potted plant, almost double his size.
In another shot, we see an old man, with a measuring tape around his neck and a colorful shirt, caught in candid laughter. Blurring the city in the background, this Houston street photographer focuses on humble urban faces, who carry the marks of both struggle and resilience.


Jeremy Kabala's street imagery brims with curves, diagonals and perpendicular formations. The curved jogging track, dotted with a runner, in Hermann Park, runs parallel to the curve of the stream below and is echoed once again in the metallic arch of the bridge in the distance. The perpendicular lines holding up the donut shop are almost mirrored by the yellow markings on the street outside.
In addition, the bridge over Buffalo Bayou is explored unconventionally, from a variety of angles, each shot highlighting its different patterns. Thus, by scanning the diverse play of lines scattered across the city, Kabala manages to capture unique energies of different spaces.


Hidden among Philip E.'s polished portraiture are a few solemn street photographs. Almost all showcase the dark city streets glowing with scattered, warm traffic lights. And solitary travelers are sometimes frozen in transit. In one expansive night shot, we see the deserted, snow-covered roadway filling the bottom half of the frame, and the dense, twinkling skyline fill the top half. Right in the middle of these two worlds, a dwarfed car seems to be charting its way alone. A strange juxtaposition of brightness and bleakness, vastness and loneliness, confronts us in Philip E.'s images.


The nocturnal city gets even more amplified in this Houston street photographer's prolific collection. The city through Jeffrey Chen's camera is always drenched in dim, dark tones. He uses the extreme high angle most dramatically to gaze down at the city streets and its lonely pedestrians. This unusual perspective almost mimics an insomniac eye looking out from the window of a high rise, spotting distant figures stirring in an otherwise still night. Chen's Houston is massive and dramatic, yet immensely silent and cloaked in secrets.


See Houston with fresh eyes.
These creative Houston street photographers prove that it is the inner reality that gives shape to the world outside. Each of these artists perceive the city differently and therefore express it uniquely. It's like traveling through a multitude of different cities. We hope you're not too far behind!



Get together somewhere better
Book thousands of unique spaces directly from local hosts.
Explore Spaces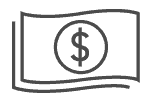 Share your space and start earning
Join thousands of hosts renting their space for meetings, events, and photo shoots.
List Your Space