The 11 Best Street Photographers in Los Angeles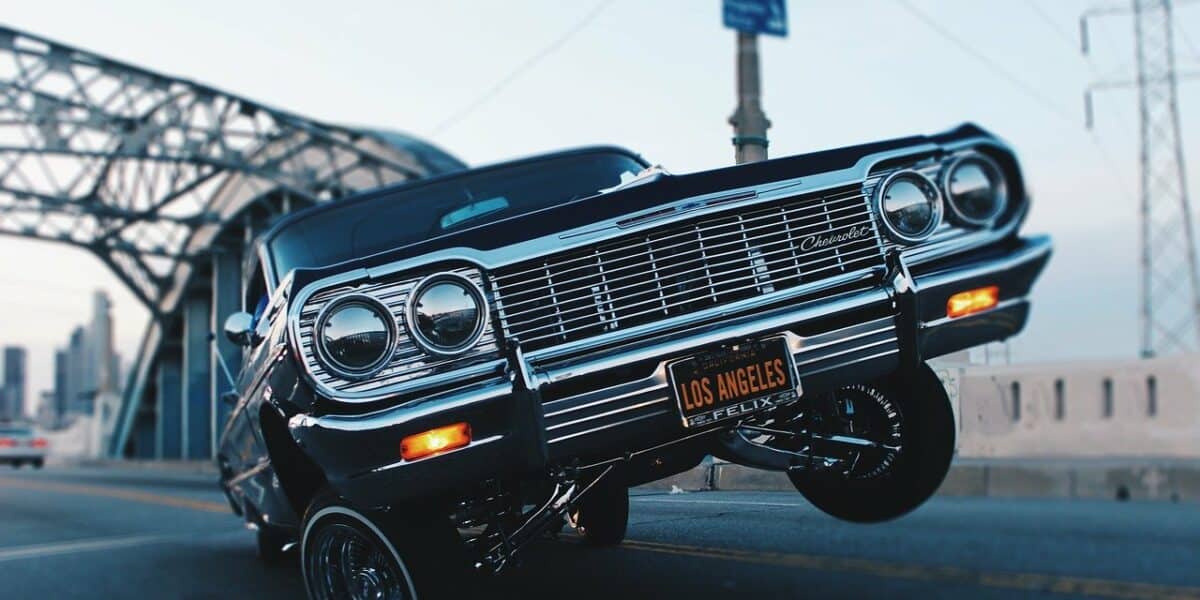 The world around us is an incredible canvas, and that's exactly how the genre of street photography was born. The top Los Angeles street photographers craft incredible images out of nothing, pulling extraordinary moments out of the seemingly mundane. By definition, street photography explores the way we humans interact with the world around us, documenting everyday life without a filter. Let's take a look at the street photographers in Los Angeles who are turning the streets into art.


Rinzi Ruiz's name is nearly synonymous with street photography in Los Angeles, as his more than 17,000 followers on Instagram are a testament to. He captures some of the most poignant scenes from around the city, as well as highlighting city residents in his stunning series of street portraits.
Ruiz even leads street photography workshops in LA, to teach budding photographers the tricks of the trade. His style pairs high contrast with high emotion, documenting beautiful moments and harsh reality side by side. From fake beards to neon pink track suits, Ruiz captures it all. 


We're lucky to have Rick Del Carmen on this list, as he was on a 22-year hiatus from photography before picking up his camera again in 2017. "I was apprehensive of digital photography," he explains, "like a lot of film photographers. But returning to photography has made me realize that one's love for practicing any art form never completely goes away."
Del Carmen has embraced photography again whole-heartedly, capturing some of the most magical and mesmerizing moments from LA's streets, like a punker with a pink mohawk with her pups to a contemplative old man with a pipe dangling from his mouth. We even come across a woman with a blonde python around her neck—you never know what you'll spot in Del Carmen's photographs!


Tony Rivetti's sepia-toned street photography feels like we've stepped back in time. By day, Rivetti is a professional stills photographer in Hollywood, photographing the likes of Jennifer Garner and Clint Eastwood. On the streets of LA, he brings that cinematic knowledge to the small screen, capturing authentic moments of Californian life as though they were scenes from the latest Hollywood blockbuster. His style is marked by a slightly off-kilter framing, which makes reality feel like something unpredictable—as if we'll never quite know what is coming next. 
Sam Ciaramitaro has travelled around the world with his camera, bringing us incredible images from as far away as Paris, Barcelona, and Saudi Arabia. On his doorstep in LA, however, he grabs the most incredible snapshots of everyday life, encapsulating the wild antics of our fellow humans into a single, fascinating picture.
From puckered older men to sun-soaked hippies, Ciaramitaro has space for them all in his diverse portfolio. We especially love the warm, bright colors that pervade his pictures, drenching us in that California brilliance. In each one of Ciaramitaro's photographs, we find a superb combination of dramatic framing and timing, making each capture unique. 


Greg Vargas describes his style as "organic and fluid, capturing images with my creative subconscious, using natural light to create and enhance a mood I see in my mind." That artistic perspective is what sets Vargas's photos apart, bringing a sense of authenticity and realism to his photographs.
Vargas also captures form and figure, drawing out the lines of a building in a way that makes it feel like a Cubist painting. Whether photographing a group, a monument, or a single person, Vargas fills the frame with an interesting story, and we can't seem to pull ourselves away.


Eric Bauer describes himself in his byline as, "The guy wearing a mask that asked to take your photo." His collection of LA residents throughout the pandemic is an especially beautiful social documentation of the city, a series of street portraits introducing us one-by-one to the people of LA.
From smiling eyes to stoic skepticism, Bauer captures it all. There is a story behind each of these faces, and Bauer takes the time to find it. Somehow, we can't stop scrolling through these images—we want to get to know each person, as though doing so will make us feel a little closer as a society. 


From tubas to Chihuahuas in sunglasses, Los Angeles street photographer Michael Dressel has seen it all. Dressel is fascinated by humanity, focusing his lens on the beautiful, funny, absurd, and jarring—nothing is ignored. He is unafraid to approach those around him for a photograph, and as a result he presents an incredible array of images.
Dressel shoots mostly in black and white, letting the composition and tight framing direct our eye to the faces presented. On occasion, he will photograph wider scenes as well, showcasing the atmosphere of the world around him.
Selene was first captured by the words of photographer Ara Güler, who described himself as a visual historian. "That's what intrigued me to start recording the visual history of what I see," says Selene on her website, and her photographs do just that. She excels at creative framing, putting the subject just off from where we would expect it: a jumping pair of legs hanging in the upper-right, or a solid mass of clouds only broken by a god-shot in the bottom quarter of the frame.
We also love the way that Selene plays with shadow and reflection, creating images whose story completely changes with what is caught in-between. There is something magical and original about Selene's photographs, easily making her one of the best Los Angeles street photographers. 


Bryan Hong worked for 10 years in the motion picture industry, specializing in lighting, rigging, and camera work. He may have retired from that profession, but as he says, "The desire to harness light through images persists."
Hong now uses his cinematic knowledge to craft beautiful street images, from architectural details to the everyday people around him. Everything is shot in a realistic manner, with minimal post-editing, and a general use of natural lighting that feels unburdened and unobstrusive. 


Julia Dean is an expert at situational framing, expertly tying in the action of the foreground to the details of the background. Dean's photos are breathtakingly crisp and full of emotion, letting nothing pass unnoticed. Dean began her career as an apprentice to Berenice Abbott, going on to freelance for relief groups and magazines traveling through more than 45 countries.
For the last 18 years, Dean's focus has been on street photography around the world, with a primary focus on LA. We see the world as Dean experiences it: full of moments of love, moments of heartbreak, and moments of wonder. 


Bill Tancer's work has been featured at home in LA, as well as abroad in London. On top of being a successful photographer, Tancer also enjoys writing—and he's on his third book right now!
Tancer's photos feature the world both in magnificent close-ups, and in perspective to the landscape around him, showing the inside of metros, reflections in car mirrors, and the dazzling beaches which surround LA. His work is especially strong in his use of line and form, letting the shape and symmetry of architecture form a distinctive backdrop to his photographs. 


Anyone can be a star in Los Angeles
It's little surprise that Los Angeles is renowned for its street photography—where else can you find such a diverse mix of people, scampering about in the desert sun for us to watch? From movie stars to hot dog vendors, the City of Angels is packed with interesting faces that each tell a story, and these talented Los Angeles street photographers are there to document them!



Get together somewhere better
Book thousands of unique spaces directly from local hosts.
Explore Spaces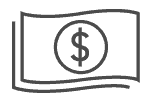 Share your space and start earning
Join thousands of hosts renting their space for meetings, events, and photo shoots.
List Your Space