The 11 Best Street Photographers in New York City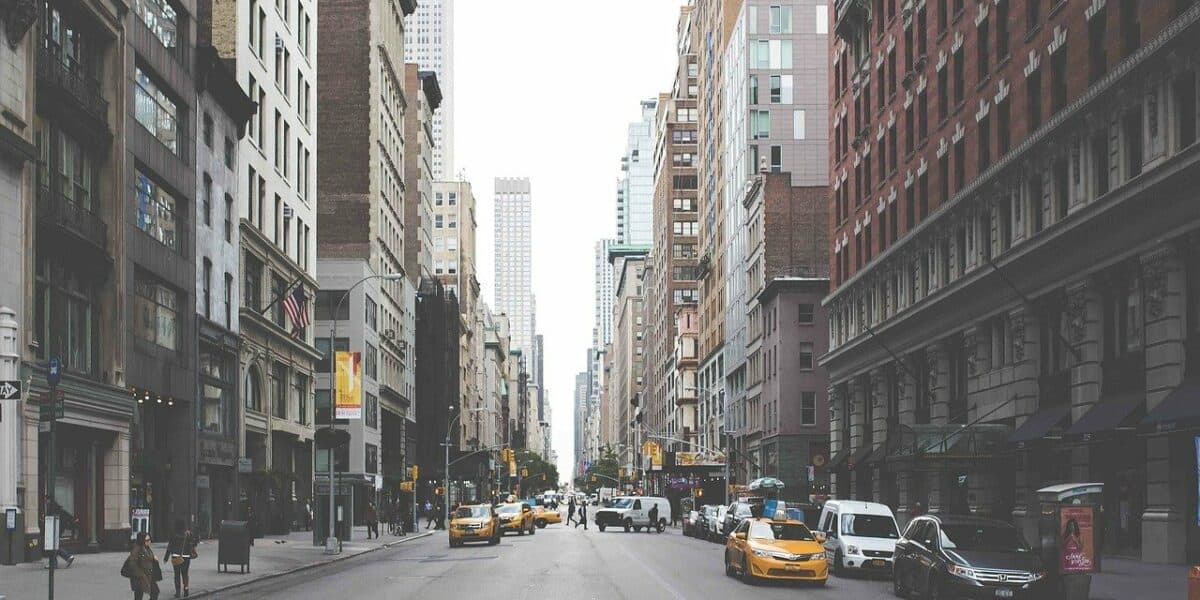 If you truly want a good measure of what a city and its people are like, take to the streets. This explains why there is a robust community of New York City street photographers, with the great city drawing creatives like a magnet. Here are some of the best among them. With its huge multicultural population and vibrant streets famously teeming with life 24/7, NYC aims to be something for everyone.


There's a chance you may recognize some of James Maher's work—he regularly sells and licenses his images to fine art collectors and companies like Tiffany & Co. His street shots are actually fairly technically simple, with no gee whiz tech visibly in play. And seemingly random, except for his uncanny ability to zero in and click the shutter on "decisive moments" that come and go instantly within the normal and chaotic street environment. A brewing volatile interaction here. A fleeting perfect facial expression there. An interestingly-clad character walking briskly by. Click goes Maher's shutter, recording it beautifully for posterity.


As a no-nonsense self-described "street photographer," what John Taggert does is go out on the streets and take pictures of what people are doing out there. He also gets newspapers like the New York Times to pay him to do that. That's basically all the photography he says he does. An image of an old school press photographer comes to mind, lugging around a big camera with a bulb flash affixed, always at the ready. That image probably isn't too far from the truth, with many of the photos in Taggart's portfolio clearly frozen with the harsh light of a single direct flash.


Turning the mundane and ordinary into something interesting and artistic is what Aaron Bunge aims to do with his street photography. The busy New York City sidewalks filled with pedestrians that he likes to take pictures of are indeed commonplace, but his habit of getting up close and personal captures expressions otherwise absent from the typical crowd shots we see. You'll be hard-pressed to find a smile among his photographs, even with the children. These people are busy, focused, have destinations, and largely indifferent to each other's presence. And it's all riveting. 
City neighborhood streets—hers, in Brooklyn—are what catches Laura Fontaine's eye. Her images show more of the slightly less-crowded "living" part of New York City, not the Manhattan "working" culture favored by many New York City street photographers. This extra breathing room in her images allows Fontaine to spend more time on visual composition, resulting in impressive images that tend to show us how people actually interact with their environment instead of each other. Evocative stuff.


Graphic designer Sean Fryxell's street photographs all seem to have one thing in common: They make you ask, "What's going on here?" Almost every single one makes you pause, study the image, and try to figure it out, in a curious sort of way. That Fryxell manages to frame his images in such a way that the people in them aren't just props, but very active participants in the developing storyline, adds to the appeal. And no, Fryxell doesn't really say what's going on in his pictures. We think that adds to the fun!


Published in The Guardian, Interview Magazine, Slate, and other high-profile media outlets, Mathias Wasik's work puts him among the forefront of New York City street photographers. Look through his portfolio, and you'll immediately see why. Wasik likes to take very close up candids of people passing by him on the street. Even the shots where he isn't quite in your face, he's still pretty uncomfortably close. His results are fantastic! Visually striking, of course. But most importantly, they turn New York City's citizens into individuals, none of that small-fish-big-pond feel we get from others.


You often see a photographer's personality come through in their work. Matt Anderson is drawn to amusing and absurd fleeting moments he seems to regularly sense, spot, and capture, despite the street environment's fast and ever-changing nature. That he catches many of these subtle, candid moments with a 35mm film camera makes them even that more amazing! This means the man anticipates these moments. This kind of instinct and sense of timing is no doubt something other New York City street photographers would sell their souls for.
Rex Kandhai's street photographs are riveting and insightful, but not in a put them up on your wall as fine art kind of way—they're journalistic, visual documentaries, but excellently executed ones that more than just hint at deeper stories. Very well-composed and framed, there's forethought, not just reflexive action, in his work. As he states, he's just "trying to find some meaning in the world through images." It's interesting how we can sense contemplation in street photography.


With her day job as the official photographer for the United Kingdom Mission to the United Nations, Jaclyn Licht says she does street photography "as a way to get to know the intricacies of the city and the characters that populate it." Although set in the same busy and gritty NYC environments others photograph, Licht's images tend to show a more pleasant, lighter, nicer side to the city and its people. It's all there, one just has to look, and Licht does a superb job bringing it to our attention.


Artsy. That's the word that comes to mind when looking through Michelle Rick's portfolio of street photographs. It's fun to imagine that many of her pictures are what a classic impressionist would come up with, except, of course, for the fact that Rick doesn't have the time or luxury that painters have for composing, framing, and adding elements at will to create just the right image. That Rick manages to consistently get that planned, artsy feel from basically random images she steals from candid scenes happening in the blink of an eye, now that's impressive! 


Freelance photographer Jorge Garcia spends a lot of time "wandering sidewalks" looking for picture-worthy spontaneous scenarios to present themselves. His photo-hunts are not a tool to meet people and interact with the community, as he says he "always shoots candidly and rarely speaks to the people he captures." So, not the talkative type, but he lets his pictures do the talking instead, and they speak volumes. Garcia's work does a tremendous job at capturing the essence of NYC life and its people, which hasn't gone unnoticed, as his growing list of clients attests to.


Explore and experience the Big Apple!
For those of you who have yet to experience a visit to this most populous of American cities, take this opportunity to explore it through the eyes of the talented street photographers featured here. Each brings their vision and emotions to the experience, and each will bring the city to life for you in really intriguing ways. Have fun!



Get together somewhere better
Book thousands of unique spaces directly from local hosts.
Explore Spaces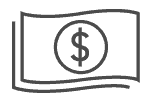 Share your space and start earning
Join thousands of hosts renting their space for meetings, events, and photo shoots.
List Your Space