The 11 Best Street Photographers in Philadelphia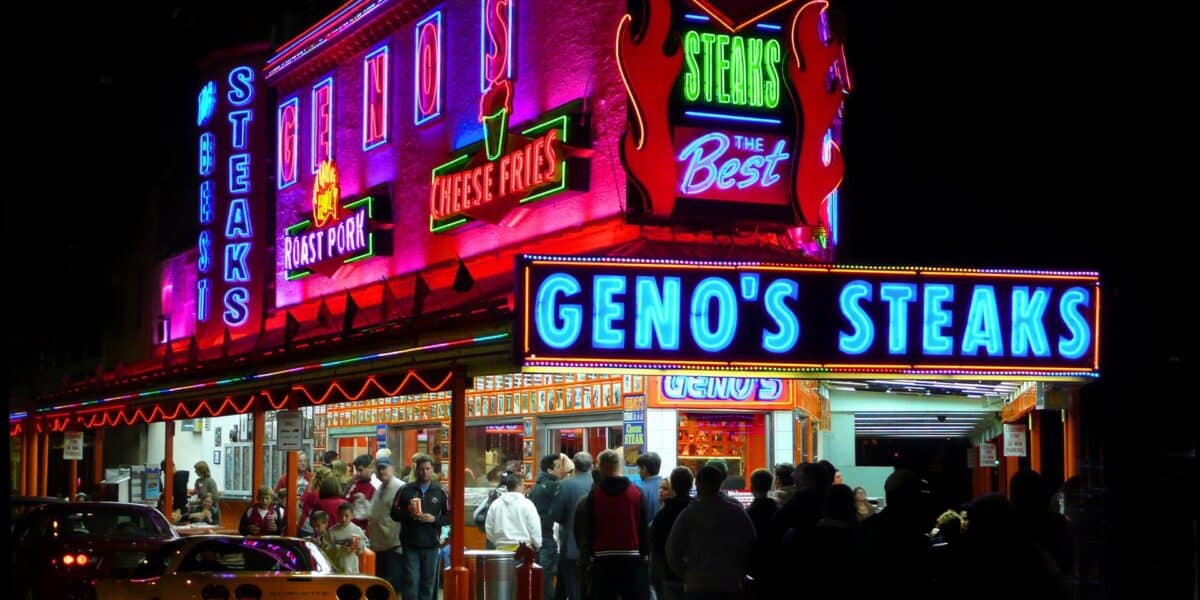 By capturing candid images with random strangers going about their lives in public places, Philadelphia street photographers give us a more revealing peek into what life is like in the City of Brotherly Love. And this is particularly true when they point their lenses at parts of the city where visitors and tourists don't normally find themselves exploring. Check out these creatives' work and catch a glimpse into the everyday lives of Philadelphia locals.


A photography hobbyist who just takes pictures on the side, Matthew Scott Barber has drawn a bit of media attention with an Instagram series featuring street shots and portraits of local Philly business folks and how they're coping with the pandemic. The series, however, is just a tiny part of his impressive portfolio, filled with sharp and superbly composed black-and-white street images, that give us a dramatic up-close and personal look at the people and lives on Philadelphia's streets.


Like some other Philadelphia street photographers, Sahar Coston-Hardy integrates the images she captures on the street with her other photographic interests. Formally a landscape architecture and fine art photographer, Hardy aims to have her pictures show "how people inhabit places and… the range of feelings that people experience as they engage with their environment." With a little bit of everything—from street portraits to neighborhood scenes to stolen candids and more—her work will keep you riveted.


Professionally honored as one of Photo District News magazine's 2019 "30 New & Emerging Photographers to Watch," Shawn Theodore and his work are no strangers to recognition and critical acclaim. With a thematic emphasis on Black consciousness, Theodore shares an impressive sampling of high-contrast, black-and-white street photography on Instagram, and some magnificent color portraits on his site. One look and it becomes abundantly clear why his photographs have been exhibited extensively, and why they figure so prominently in the story he wishes to tell. They are simply powerful.
Unlike some Philadelphia street photographers, Karen Benson's tool of choice is often the ubiquitous iPhone. Visually, humanity is usually a minor player in her very colorful street pictures, with wild colors, murals, graffiti, and other gaudily-hued eye catchers, well, catching her photographic eye. And yet, her images skillfully illustrate how people's day-to-day lives continue on, regardless of the visual chaos and distractions that surround them. Her portfolio, frankly, is a mesmerizing rabbit hole you may get stuck exploring.


Documentary photographer David Huisken has a long history with photography, starting as a child with a 620/120 folding camera. The move from his old-school photography roots to the digital world has further intensified his involvement in the field. Today, he particularly enjoys taking captivating street portraits of people he meets on the streets of Philadelphia.
This fortunately also gives him ample opportunity to find himself in the perfect environment for capturing many of the unplanned, candid, and revealing images of life on the streets that is the hallmark of street photography, giving us a more intimate glimpse of city through his lens and well-practiced eye.


With an affinity for presenting his work in black and white, Marc Cappelletti gives us Philly street life in a way that allows us to focus on many other aspects of the scene—its environment, the people, textures, light—all without any distracting colors demanding our attention.
All brought together, of course, by the photograph's composition, which is where Cappelletti demonstrates a seemingly instinctive mastery. His image compositions consistently turn what would first appear to be casual day-to-day regular shots, with folks doing ordinary things, into strangely captivating images that really draw you into its world.


Bright sunny days do not exist in pro photographer Daniel Knoll's Philadelphia street images, but for the most part, that's due to Knoll's artistic sensibilities, with a light gray overcast layered onto each color image in his portfolio. Interestingly enough, the overall effect tends to make the colors and details pop, taking the body of work instantly away from the feel of common snapshots. Combined with his excellent composition skills, Knoll gives us a truly unique look at Philadelphia and its citizens.
Photography is a fun hobby for Steven Karp (he's a cartographer and geographic information scientist), and from the black-and-white images in his Instagram and website portfolios, he's particularly drawn to all the various characters he encounters out on the streets.
Kemp seems quite adept at spotting and capturing the folks who will prove visually interesting in and of themselves, since most of his subjects aren't doing anything unusual—many are simply walking or hanging around—with their environment merely of secondary, if any, value. Yet, you'll likely find yourself studying and intrigued by the images he presents. It's actually quite curious.


Despite comparing cities to magnets by being both "repulsive and attractive" at the same time, Vira Sivachuk's Philly street photography leans way heavier towards the attractive end of the spectrum. Mostly in black and white, her candid street scenes are sharp, bright, and clean, and yet very much alive, often buzzing with human activity and interaction, sometimes even with more than just a hint of chaos, but always filtered through her lens and vision.


"I see street photography, portraiture, and the landscape as a visual approach to the novel," says David Comdico, a graduate of Philadelphia's Temple University where he studied creative writing. This would explain why, among Philadelphia street photographers, Comdico's images do seem to have more than just the typical storytelling quality to them. And naturally so!
His subjects aren't usually doing anything out of the ordinary, nor are there any special events going on. But there's often some element—the way they're dressed, what they're holding or carrying, how they're posed, where they're looking, how the image is framed and composed, something—that makes you pause and wonder, "What's going on here?"


For their professional portfolios, models often employ Steve Redmond to take posed "urban environment" pictures of them out in Philly's streets. This gives Redmond a chance to do some of his own street photography while he's out there. Mixed in with the many photographs of beautiful women in his portfolio are some often colorful and bright—even at night!—peeks at the Philadelphia spots Redmond's work brings him to, and the interesting folks he encounters along the way.


Philly comes to life
These superb Philadelphia street photographers show us a living, breathing Philly with their images, and each in their own unique way. Follow their lead and vision, and let them help you visually experience and discover the city and its people through their talented eyes and wisdom.



Get together somewhere better
Book thousands of unique spaces directly from local hosts.
Explore Spaces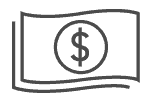 Share your space and start earning
Join thousands of hosts renting their space for meetings, events, and photo shoots.
List Your Space