The 11 Best Street Photographers in Portland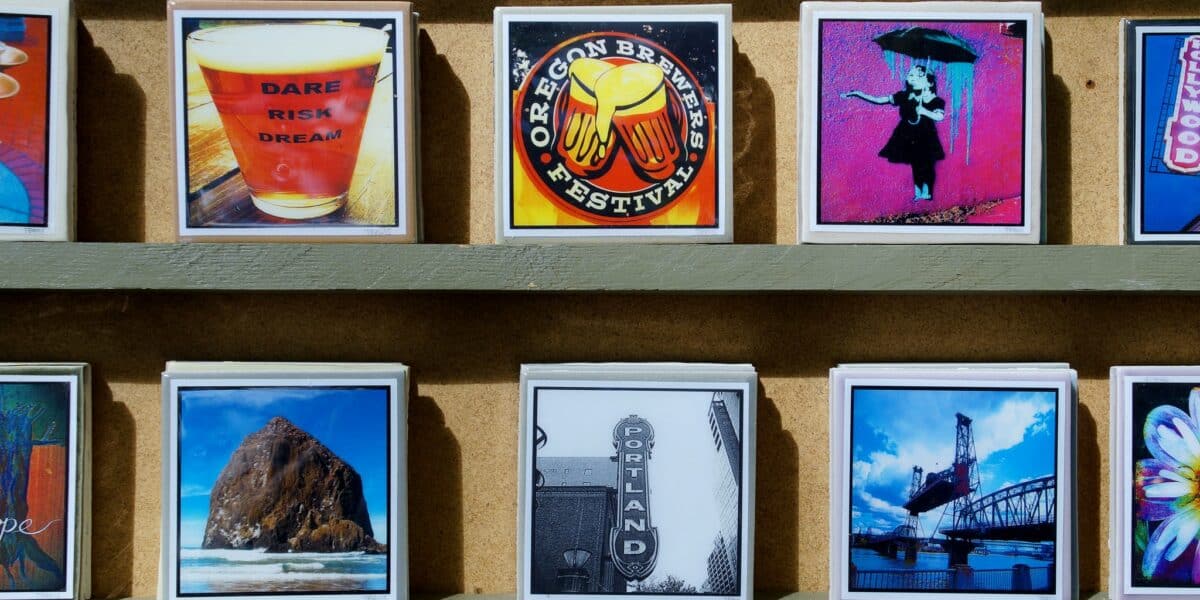 Portland is a dynamic city full of interesting characters—after all, they don't say, "Keep Portland weird," for nothing! Diving into the streets of Portland is like experiencing a tiny microcosm of bustling life, and it's no surprise that street photographers have found this city as fascinating as we do. As we take a look into this extraordinary cityscape, we can count on these artists—also known as the best Portland street photographers—to guide us on a wonderfully weird tour of Oregon's most memorable city. 


Kevin Stivers is a photographer who fell into design, and those two worlds have come together in perfect harmony in his work. We especially love the way Stivers focuses on the empty space between architectural details, cropping the scene in a way we wouldn't expect.
The result is a beautifully unique capture of an otherwise unremarkable façade. Shadows and light play a large part in Stivers' portfolio as well, drawing us in to a landscape of vivid contrasts, and keeping us coming back for more. 


Damascus Purnell III excels at capturing Portland in all types of weather conditions, from foggy days full of mystery and fairy-tale-like wonder, to rain-drenched sidewalks reflecting the lights of passing cars, and piercing, vibrant sunlight casting harsh shadows.
Purnell also works as a portrait photographer, often returning to the streets with his subjects to take mesmerizing wide-angle photos bringing the whole landscape into the conversation. Shooting both on film and on digital, Purnell is always observing the city around him and taking us into the lives of those who walk them. It's no wonder he's among the most insightful street photographers in Portland.


Alice Christine Walker documents the world on her 1950s Rolleiflex, shooting stunning medium-format photos both in color and in black and white. She is absolutely fearless when it comes to street photography—approaching everyone who looks interesting "with a smile," which she says can overcome even the most formidable language barrier.
This definitely comes from experience, as Walker has travelled all over with her trusty Rollei at her side, from Cuba to Amsterdam, England, Portugal, and beyond. Full of charisma and enthusiasm, Walker's gorgeous portfolio easily makes her one of the best Portland street photographers. 
George Kelly is "in it for the long haul," he says when it comes to photography, "aiming my lens at the world around me since 1985." While a lifelong fan of black and white, Kelly's photos are beginning to creep into the world of color, providing a diverse portfolio of Portland and beyond in both formats.
Kelly even shoots occasionally with a pinhole camera, capturing the modern city in a method which makes it feel timeless. "My work reveals mundane occurrences," he says. "I became less interested by the exceptional and more intrigued by the ordinary." That focus on ordinary life brings the lifeblood of Portland to the surface, showing a vibrant, diverse, unique population in their equally remarkable hometown. 


Vineet Teames is a professional photographer working on weddings, portraiture, events, and family sessions, but it's his street photography which really grips our attention. Luckily for us, Teames takes his camera everywhere he goes, so we are treated to all sorts of incredible images from his adventures through Portland—from arts and crafts on the train, to municipal employees delicately painting details on a lamppost.
Teames is drawn to the human element which surrounds us and creates a vivid, ever-changing landscape, and his eye for incredible details and humor in everyday life put him solidly on the list of best Portland street photographers out there today. 


"Selfishly, I shoot street photography because it grounds me," Jonathan Inthavong explains in an interview with Grafletics. "I try to bring my camera everywhere I go—if I don't, I might regret missing a shot." Inthavong drenches his photos in emotion, harnessing a muted color scheme which makes every picture feel like a memory.
It was only in 2021 that Inthavong decided to start sharing his images online, working towards setting up a dedicated website where he will sell prints. "The driving force behind my work is my desire to capture a moment in time, where you are left with a feeling of curiosity and wonder," he says, adding, "I want the viewer to take a moment and really observe." 


Alex Wittwer is a multimedia journalist who also holds a BA in Mathematics & Statistics…not a common combination! His photos feature a rich color scheme, with deep reds, vibrant blues, and neon yellows which takes the breath away. Wittwer focuses on the way humans and their environment interact, from soggy commuters with their jackets pulled over their heads, to a little girl dropping money into the bucket of a street busker.
People, animals, and even a smattering of trashcans are among Wittwer's favorite subjects ("damn do I have an obsession with photographing trash," he observes in the description of one photo). We love the high contrast of Wittwer's pictures, which feel as crisp as if we were there on the street ourselves. 
Doran Bastin's photography is as beautiful as it is simplistic, often focusing on a single subject framed by the rest of the photo—a pigeon flies at the end of an alley, or a car disappears into the valley between two shadowy hills. The result of this is that we are able to focus entirely on what Bastin wants us to look at, free from distraction.
When Bastin does share a photograph teaming with action, that contrast catches the eye, like the scenes of protest with a multitude of faces frozen in consternation, fingers pointing and eyes flashing. Bastin is a master at picking out the very best around him, and bringing it to us in a powerful photograph.


Elle James is a graphic design student and photographer living in Portland, whose hobbies include long walks with her camera. In fact, some of her best photographs come from these walks, showing us the most incredible details from a city she knows so well. James's photos rarely show any people, but everything she captures shows the presence of human activity, from graffiti to posters begging for help finding a lost cat.
"The camera gave me a way to connect to this vast universe, and the people I would encounter in it, in an extraordinary way," she explains on her website. Through her photographs, James takes us on a journey through the neighborhoods of Portland, peeking at faded red curtains in the window, or someone's emerald canoe poking out of the wild blackberry bushes. 


Anyone who likes vintage cars will love Grant Brennan's photos, as he finds some of the most extraordinary classic vehicles roaming the streets of Portland. From cheerful yellow VW Bugs to sleek, shiny black Chevrolets, Brennan captures these vintage automobiles in beautiful style, incorporating the scenery around them for a perfectly balanced photograph.
Most of Brennan's photos are presented in full color, with black and white shots thrown in full of rich contrast and detail. Mixed in with classic cars are plenty of other views of Portland as well, including street portraits and numerous fascinating details all around the city. 


Horatio Law is an immigrant to Portland from Hong Kong, and a dynamo when it comes to documenting the beauty of Portland's streets. His on-going project, 'Horatio Law's Urban Studies,' began as "just a way to entertain myself while doing daily walking exercise around Portland," he explains in an interview with Oregon Artswatch.
So far, he has posted a whopping 2,300 entries to his Facebook and Instagram accounts, capturing unique moments focused on color, reflection, juxtaposition, texture, lighting, and metaphor. "I feel I am documenting a place in an extended long view, with repeat visits and different times, situations, and seasons," he explains. The result is a picture from nearly every corner of Portland—from the grand to the mundane—and always interesting. 


Portland's reputation for creativity speaks for itself!
Every street photographer has their own style, focusing on a specific subject which captures their attention, and by sharing it with the world, succeeding in pulling us along for the ride. From the portraits of passers-by to the intricate details of architecture, there is something captivating about the urban world.
These talented Portland street photographers are master documenters of the cityscape around them, and the people who make the place unique. It's no surprise that we want to follow along, and see what they find next. 



Get together somewhere better
Book thousands of unique spaces directly from local hosts.
Explore Spaces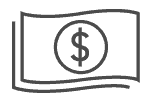 Share your space and start earning
Join thousands of hosts renting their space for meetings, events, and photo shoots.
List Your Space