The 11 Best Street Photographers in San Diego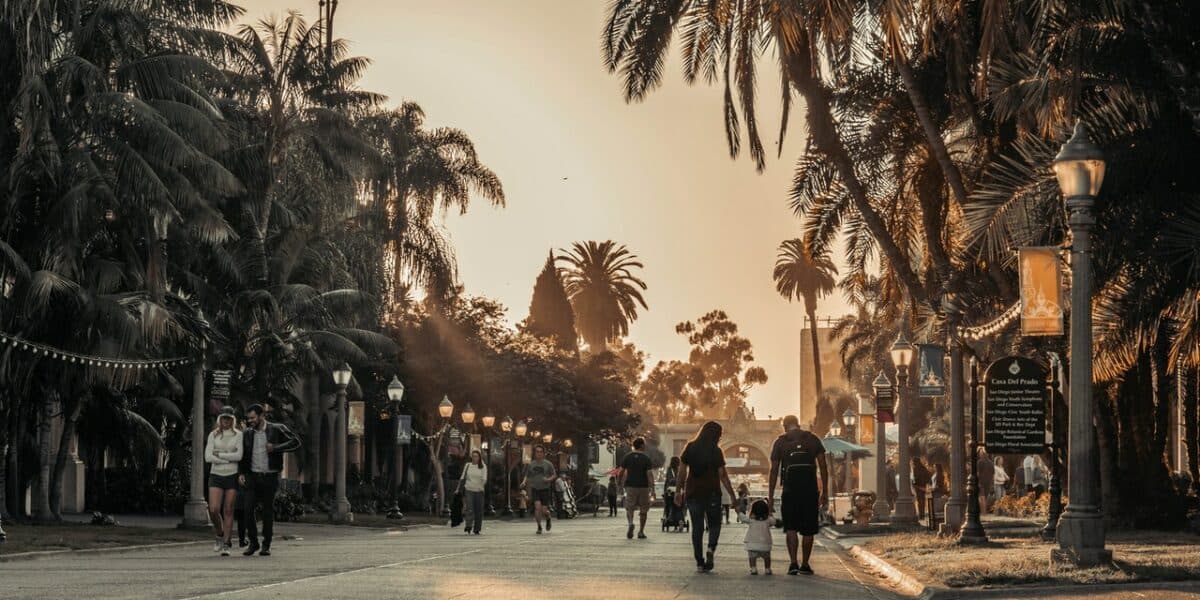 The streets of San Diego are filled to the brim with interesting moments, whether they're splashed out on a sunny beach or hidden in the shadows of a downtown storefront. Friends giggle on the sidewalk, CEOs rush to important meetings, hippies watch it all through rose-colored sunglasses, and the street photographer takes advantage of the chaos and snaps the shutter. With such a perfect backdrop, it's easy to see why the city is full of working creatives, and we took a look to find the top San Diego street photographers. Check out their awe-inspiring work!


Doneliz Cavanan is a film photographer who is fascinated with "the way people live their lives." His curiosity guides him to all sorts of amazing locations around San Diego, bringing us up close and personal with the people who call this place home. Cavanan pays close attention to light, often catching the action in the brightest spot in the frame. Armed with only a small camera and a big love of the world, Cavanan's documentary style and dramatic aesthetic make him easily one of the best San Diego street photographers working today. 


As his username suggests, Matthew J. Davis photographs the unfiltered moments in life, whether it's two patrons peering at us over their burger lunch, or a rollerblader checking out a passing girl, thinking no one is observing him. Davis's style is naturalistic, with a narrow aperture bringing the subject and background into clear focus. Whether shooting in color or in black and white, Davis finds the action wherever he goes, and transports us into the daily rhythm of downtown San Diego. 


Carter has a flair for turning the mundane into gripping photographs, full of color and depth. His photos feel raw, unpolished, and experimental—everything we could hope to find in a street photographer. Humor and levity in Carter's photos remind us that the urban environment is inhabited by a diverse and vibrant population, with dreams and hopes and perspectives all of their own. We the observer are granted this quick peak into those lives, if only for a moment, thanks to Carter's skill as a photographer. 
Michael Bustamante is a photographer whose lens seems to capture the very essence of each person he meets. The emotions he sees are unbridled and unapologetic, and he doesn't shy away from the grit and grime. His photos feel like they are on the verge of danger, a glimpse into the unpolished reality of the city.
Shooting mostly in black and white, Bustamante takes us from the beach to the skate parks, snapping the howls of protesters and the raised arms of drunken partiers alike. He also shares insights about his process, describing street photography as recharging his internal battery. 


Shelby is the mastermind behind Waking Dream Photography, a documentary and street photography collection which features locations from around the world, including her home residence of San Diego. "I am committed to infusing my work with authenticity and vulnerability," she says on her website. "I love transforming everyday faces and places into stunning, unexpected images."
She succeeds in this effort, pulling the most extraordinary details out of the city backdrop and photographing them with vivid clarity. Shelby's artfully curated portfolio is a pleasure to peruse, and her diverse subject matter and effortless framing cement her place among the best San Diego street photographers. 


Alberto truly excels at capturing the little moments which are constantly whizzing around us in a dynamic city like San Diego. A man on the metro looks directly at us, bringing us one step into his world, while in another frame, people dance to the tune of a small street concert.
He focuses on a natural color scheme in his work, which makes it feel like we could easily come across any of these moments ourselves, even if we live hundreds of miles away. There is a fantastic narrative aesthetic which Alberto infuses into his photographs, which give them life. 


Eric Wolfe spends his days on the prowl through the streets of San Diego, reshaping the familiar city through creative angles. We especially love the way he documents the cold, wet, rainy days—a break from the usual scorching heat of California photography.
His style tends to focus on the city after hours, when the street lights streak across the frame in long exposure shots, and figures cast long shadows in the setting sunlight. Wolfe excels in his wide angle shots, which show intricate city scenes in a bustling urban environment. "Photography is more than just snapping a picture," he says on his website, "it's a way to see the world in all of its many different colors and perspectives." 
Jake Rose is an accomplished photographer, his works being featured in the likes of San Diego City Beat and La Bodega Gallery, amongst others. He also holds awards for photojournalism, and that experience behind the camera makes him one of the most talented San Diego street photographers we've seen yet.
He is drawn to the complexities of life and society, traveling in one photo series down to Tijuana in 2018 to photograph the "migrant caravan" heading towards the USA, via the border in San Diego. Rose jumps into the action camera-first, and we all benefit from his emotional, storytelling photographs. 


Jason Santiago's brilliant black and white photos capture every aspect of San Diegan life, from frolicking on the beaches to fixing the underside of a car. Everyone is welcome to be the subject in Santiago's photography, be they businessmen, tourists, or a teenager on a unicycle.
He crafts fascinating scenes out of ordinary life, often shooting at hip level to catch a moment without anyone knowing. We love his quiet observations of the world, which engage us in gasps, smiles, and a knowing giggle or two. 


Vlad Pasculescu is a talented photographer who has recently gotten into the medium of street photography. His snapshots of life along the beachfront are endearing, from a smiling older woman to the alert eyes of a watching dog.
Seagulls, shiny cars, and skateboarders doing tricks are all staples of Pasculescu's portfolio, and he also posts breathtaking 4K timelapses to his YouTube account. His street photography features a black and white theme, with a nice attention to contrast and form. As Pasculescu continues in his work, we look forward to seeing his style mature.

 
Going simply by the name Jefferson, this photographer is the genius behind the social media account Somewhere I'm Not. His adventures through San Diego show the truth of city life, from the waste pipe dumping onto an ocean beach to the frozen expressions of guests on an amusement park ride. There is often a sense of urgency to Jefferson's photos, catching the moment in the middle of the action.
He crafts each photo with a focus on dynamic framing, letting the subjects in the picture guide our eye through what is in front of us. We get a nice mix of black-and-white and color photos, and each shot is gripping, begging us to explore each corner for the hidden details. 


They don't call it "America's Finest City" for nothing.
From crowded cafes to wide open beaches, San Diego is a photographer's dream, full of memorable interactions just waiting to be documented. Click goes the shutter, and not a moment too soon—in a second, the scene has changed, the past forgotten. Only the photographer has proof it ever existed.
Showing the good, the bad, and the ugly, these dedicated photographers keep on documenting the world around them, producing incredible pictures, earning them a spot among the best San Diego street photographers. 



Get together somewhere better
Book thousands of unique spaces directly from local hosts.
Explore Spaces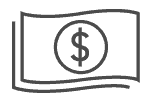 Share your space and start earning
Join thousands of hosts renting their space for meetings, events, and photo shoots.
List Your Space