The 11 Best Street Photographers in San Francisco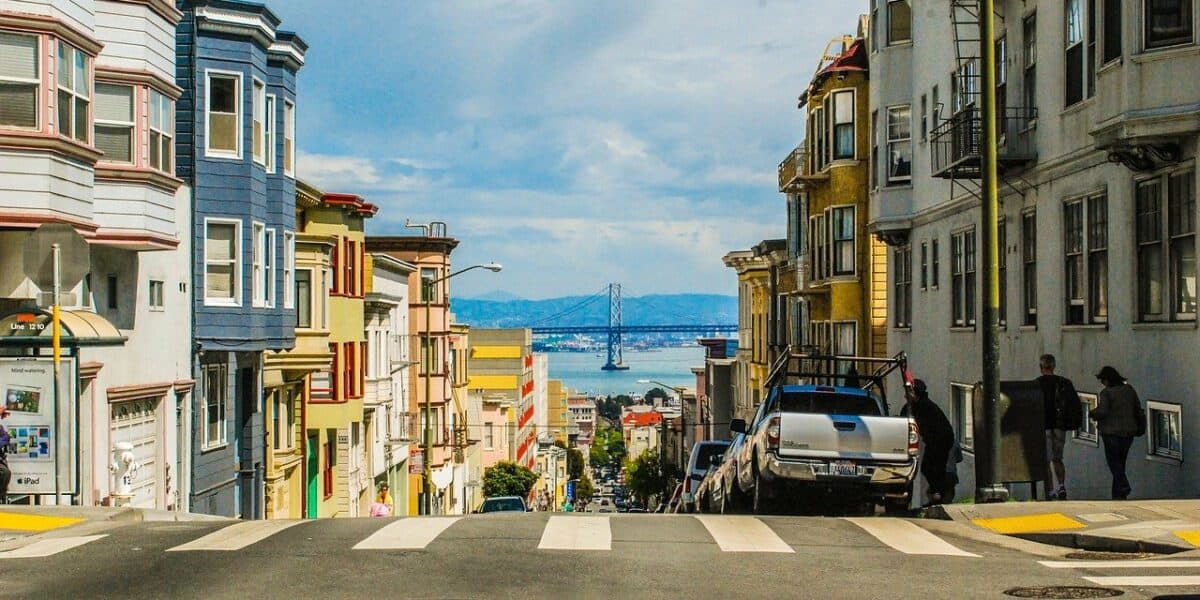 Street photography is one of the trickiest styles to navigate, yet one of the best ways to bring alive the spirit of a city. With the precedence set by iconic greats like Henri Cartier-Bresson with his trusty Leica, the streets offer a vibrant space for a discerning photographer to capture vignettes of urban life. Whether the art form involves waiting patiently for a composition to come together in a fleeting moment or searching for subjects that have a story to tell, street photography is a visual quest. These talented San Francisco street photographers have set out to capture the streets, aiming to bring authentic stories to their viewers. Let's take a look!


Patrick Stevens is an artist with light and dark. His series of carefully composed photographs paint a picture of the inhabitants of the city, of play, daily life, the hum, the pause, the speed and survival. Though he plays with light, dark and composition, his photographs are a thousand times that. Stevens doesn't just capture the street—he makes it an immersive experience, which makes him one of the finest of San Francisco's street photographers. 


Ken Walton views the streets of San Francisco through its people. Some regular, some strange, some whimsical, and some downright shocking, Walton captures its diversity in dozens of contexts in a series of very interesting pictures that make you wonder what happened there. Nothing is taboo, and nothing is sacred—but they're certainly hilarious. All in a day's clicks for this Frisco photographer. 


The pictures captured through this San Francisco street photographer's lens are a highly stylized love story written to the city. Marion Mou's Instagram feed gives us the impression of a soft, rain-washed San Francisco at dusk, with nostalgic spreads, scaled compositions and powerful editing. Mou's pictures are a reminder that there are pauses to be found even in the middle of a city's bustle, if one cares to look. His other pictures reveal that he leans towards landscapes and city skylines, a broad view that is rare among street photographers, but exactly what makes his pictures of urban San Francisco stand out. 
It's unusual for street photographers to have a broad view, but Brandon Nesbitt trumps it. Nesbitt's view is vast, from landscapes to his love (the Golden Gate Bridge), and he attempts to encompass the true scale of what he sees in every frame. His breathtaking photographs of the city give us the impression of all things larger than life, in a city where we can get lost in the buzz of something bigger. And still, no two images are alike given just how vast his subjects are, and how uniquely he treats every single picture. 


Suz Lipman introduces herself as a visual storyteller, and we couldn't agree more. Her pictures are atypical when it comes to street photography, but they are a visual treat for viewers. Her feed is a scrapbook for the magic of everyday things—groceries, roadside snacks, laundry, interesting corners, and so on. Her colors are like candy-pop during a warm summer, seen in tinted glasses. Lipman loves how beauty can emerge just round the corner, and her lens is always ready for it. This San Francisco street photographer's body of work has all the makings of a classic. 


A photographer who shoots exclusively on film, Chuck Fab captures the best of Frisco's urban neighborhoods. His pictures are a mixture of rough, gritty, nostalgic, vibrant and classic. Fab alternates effortlessly between the obscure corners come alive with vibrant graffiti, to manicured main streets that his subjects, people and vehicles, reclaim.  For this San Francisco street photographer, every photo is an homage to the energy of the city he calls home. 


Resh Ryan photographs with a love for the city streets, and the outcome is art. His Instagram feed reveals a penchant for finding beauty, in form and composition, sometimes color, in the most obscure corners. His photos subtly highlight the architectural beauty of the city, in the most unintentional of spaces. And when he's sharing his stunning imagery, he's also teaching his followers how to pull them off, with detailed captions that give us a glimpse of how he crafts each frame. 


Cars. Parked cars. Vintage cars. And more cars. Vivienne Scholl's lens ensures that it is impossible not to love them, framed beautifully on the streets of San Francisco. Her long running series, Parked Portraits, shows her captures in all their classic, customized glory. Peppered with vintage car info and funny jokes, her series is a worthy tribute to America's national obsession. Scholl's pictures are a quirky homage to the main citizens of San Francisco's streets. When passers-by are busy ooh-ing and aah-ing, Scholl's pulling out her camera. 
Erik Zuniga's artistry lies in capturing the city of San Francisco and its people on 35 mm film. When he's not doing DIY hacks on different cameras, he's playing with different kinds of film and development styles. As is typical of a photographer who works on film, his every frame is carefully selected and intentional.
He's not put off by the technicalities of a little blur, and in fact, Zuniga's work celebrates the grainy, whimsical quality that 35 mm film brings. There's a summery loving tenderness in his portraits of people doing their thing, be it a game of chess, a song, or just plain heading to work. Zuniga's work challenges the stereotypes of street photography and brings the focus onto the experience of the city itself—something he showcases masterfully. 


Simon Shim claims to try and capture good moments, but we feel that's an oversimplification. The Fujifilm lover is subject agnostic in that he does capture beauty everywhere. What's interesting is how he showcases it. Shim's Instagram feed reveals a layered approach where he plays with both close ups and distance. By playing with focus, and looking at a subject from various angles, he manages to capture beauty in three stages—closest, a little further away, and finally, a broad perspective. This San Francisco street photographer's pictures are best felt, rather than talked about.


Dave Odisho calls himself a photojournalist, something evident in the fiery story worthy moments he captures, but he is no less of a mean street photographer in our humble opinion. Whether he's capturing citizens clamoring for justice, or fiery individuals taking to the streets to make a statement, there's always more than meets the eye. Littered among his journalistic pictures are just as powerful photographs devoid of people, wordlessly impactful and arresting. Whichever style he chooses, Odisho unfailingly captures the sentiments of the city in his frame. 


Live the streets of San Francisco, unfiltered.
These San Francisco street photographers unearth stories and experiences that aren't visible at first glance. They prove that the city is more than just the bridge, paved roads, concrete sidewalks and high rise architecture.
Bringing us along on a journey, they introduce us to the inhabitants of the metropolis, and the lives they lead, which make up the fabric of SF. Attempting to do that requires an extraordinary level of sensitivity which is no mean feat, yet these eleven individuals pull it off in ways that are unique to them, and an experience for us to behold. 



Get together somewhere better
Book thousands of unique spaces directly from local hosts.
Explore Spaces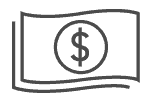 Share your space and start earning
Join thousands of hosts renting their space for meetings, events, and photo shoots.
List Your Space