The 11 Best Street Photographers in Seattle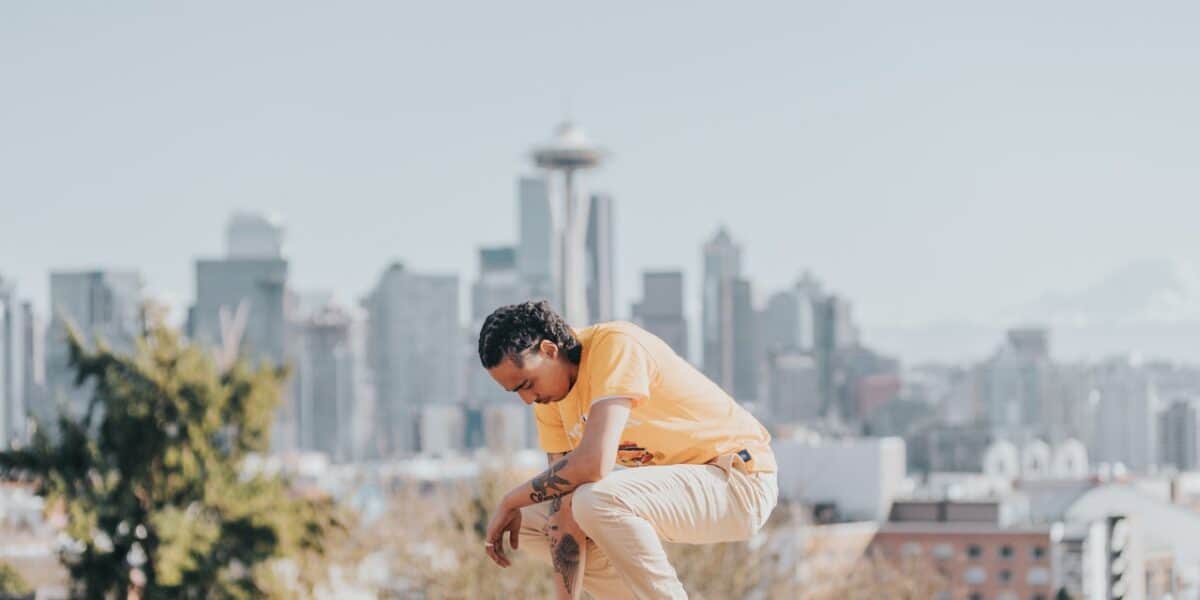 Every city is unique, from the people walking its streets to the urban planning and architectural traits that give it life. Because of this, the street photography in each city is equally one of a kind, bringing us into a distinct and recognizable microcosm. Street photography is a special art form, one that tells the stories of ordinary citizens around us and brings us face-to-face with their world. Today, we dive into this practice, highlighting our favorite Seattle street photographers.


Danny Ngan is a prolific photographer, featuring bold colors and striking black-and-whites side-by-side in his portfolio. He also works as league photographer for several Seattle-based roller derby teams, and regularly posts his grumpy—but adorable—ginger cat to his social media. Ngan speaks at length about his experiences photographing the streets of Seattle on his website, detailing popular venues like the Pike Place Market.
"It's one of my favorite places in Seattle to walk around, people-watch, and take photos," he says. "There are so many opportunities for interesting scenes and interesting people." Ngan has a laid-back approach to his street photography, preferring to find a nice spot to hang out, and "watch the scenes unfold around me." And unfold they do—from passers-by making funny faces, to serious contemplation, Danny captures what it is to be human in an urban environment.


Connor Maginnis is a classic street photographer, featuring a mix of candid close-ups, world-building wide shots, and interesting details of the city around him. Connor's photos thrust us into everyday life in Seattle, whether we are viewing protesters demonstrating on the streets, or a musician taking out his cello in the park.
Natural lighting and a realistic color palette also mark Maginnis's work, reminding us that it doesn't take drastic editing and color manipulation to make an impressive photo. Unhurried, Maginnis documents the world as it comes to him, and that easy sense of documentation makes him one of the best Seattle street photographers.


Cool, dark, and brooding—these are the undertones of Charlie Touch's photography, which draws us in with its intimate atmosphere. Featuring a night-time-dominant portfolio, Touch explores Seattle one street at a time. His photos are full of depth and ambiance, with a distinct color scheme bringing out the natural greens and earthy tones around us. City enthusiasts will also enjoy his panoramic shots of downtown Seattle, with a splash of long-exposure shots showing the movement and life of this major American metropolis.
Jill Corral is unapologetically brilliant, letting her photos embrace empty space, darkness, and the chaos of motion without compromise. She shoots mostly in black and white, with bold choices and high contrast. Corral also speaks candidly about her experience as a photographer, and how street photography dances with the subject of private space and intrusion.
"I always ask myself, why am I drawn to this person or scene? Would I mind if someone took or publicly shared this photo of me?" she says in an interview. Her conscientiousness curates a stunning portfolio that engages us, but never makes us feel uncomfortable for the subject. Based in Seattle but traveling frequently to Japan, we love the culturally diverse photographs which Corral posts, showing two sides of the world as though they were neighbors.


Cole runs two Instagram accounts both focused on scenes from the Seattle streets. Each photo includes the time and date when it was taken, often in the wee hours of the night. Mainly in black and white, Cole's photos feature tourists  and locals alike, jumping between scenes of popular tourist destinations in the city and everyday life, like a street cleaner focused on the simple act of sweeping leaves off the road. Cole also plays with light in his photographs, allowing a person's face to be half-hidden in shadow, accentuating the one eye we can see, or showing patrons at a bar lit only by the light from their cell phones.


Ed Peterson makes a living doing portraiture and wedding photography, but it's his street photography which really captures our attention. Peterson enjoys playing with perspective, often bringing the camera down to ground level to show us the world from an ant's perspective. He effortlessly captures smiles of passersby, investigations by inquisitive dogs, and even a woman pausing to fish a pebble out from her shoe. It's a snapshot of human interactions all around us, frozen in their raw moments for us to peruse and enjoy.


Aaron DiGruccio has a knack for spotting interesting faces—and getting their owners to agree to be photographed. We love the way that DiGruccio combines human life with the hubbub and bustle of downtown Seattle, from the man hawking dream-catchers, to the big smiles of two punk teenagers with their arms around each other, hair dyed bright red and orange.
DiGruccio's work is a reminder that being a good street photographer doesn't necessarily mean everything has to be gritty and gray—the sunshine and laughter are just as impressive. With his keen eye and optimistic aesthetic, DiGruccio earns his spot as one of the best Seattle street photographers.


Tek is as much an artist as he is a photographer, using double exposures to overlay the urban jungle of Seattle with the pedestrians he sees every day on the street. Featuring deep blues, reds, and greens, his photos feel cinematic, like mixing Bladerunner with a superhero flick. We know it's a stereotype that it rains a lot in Seattle, but Tek uses this drizzly aesthetic to his benefit, catching the reflections of light on the saturated street pavement, or snapping the retreating clouds as a tepid autumn sun dares to peak out again upon the earth below.
Erick Ramirez's photography focuses on the interaction between human and city, often opting for wide-angle shots showing the entire street scene. We feel the struggle as an elderly resident works her way through a recent, sludgy snowfall, or experience the inviting chill of approaching autumn as a young woman steps out of the shop with her coat wrapped snuggly around her. Ramirez also does portraiture and wedding work, which is displayed on his website, and says he is heavily influenced by cinematography.


With a background both in photography and Brazilian Jiu-Jitsu, Emerson Santos has a unique outlook on life, and he captures that frame of mind in his photographs. Santos brings out little details we might overlook, like a confectionary worker painstakingly sticking a toothpick into dozens of samples, while also capturing the whizzing lights of a passing bus in the city center.
Mixed in to his street photography are also nature scenes, reminding us that Seattle is on the doorstep of some of the most picturesque landscapes in North America. We especially love the way he incorporates these two mediums into one image—like the little girl, all in pink, dwarfed by the ribs of an old shipwreck sticking up out of the beach.


Adam Dopierala is a photographer who notices everything going on around him, never letting an interesting moment pass. We love the way he highlights a certain color, like his image of a woman with red hair and a red coat holding a red phone, or a figure under an orange umbrella with an orange wait sign in the background. Dopierala's photographs feature a deep, rich color palette, which feels in tune with the ambiance of Seattle and the surrounding countryside. We hope to see more from this emerging street photographer soon!


Seattle has never been captured more authentically.
Street photography takes confidence and charisma, on top of skill of practice. Whether shooting in a busy crowd or focusing on a lone traveler, photographing a stranger can be a nerve-wracking experience, and is not for the faint of heart. But when done correctly, it is an engaging and captivating art-form, transporting us into the lives of those around us, or around the world. Seattle is a vibrant, action-packed city, and these photographers bring that spirit directly to us, earning these artists the title of best Seattle street photographers.



Get together somewhere better
Book thousands of unique spaces directly from local hosts.
Explore Spaces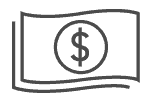 Share your space and start earning
Join thousands of hosts renting their space for meetings, events, and photo shoots.
List Your Space