The 11 Best Street Photographers in Washington, D.C.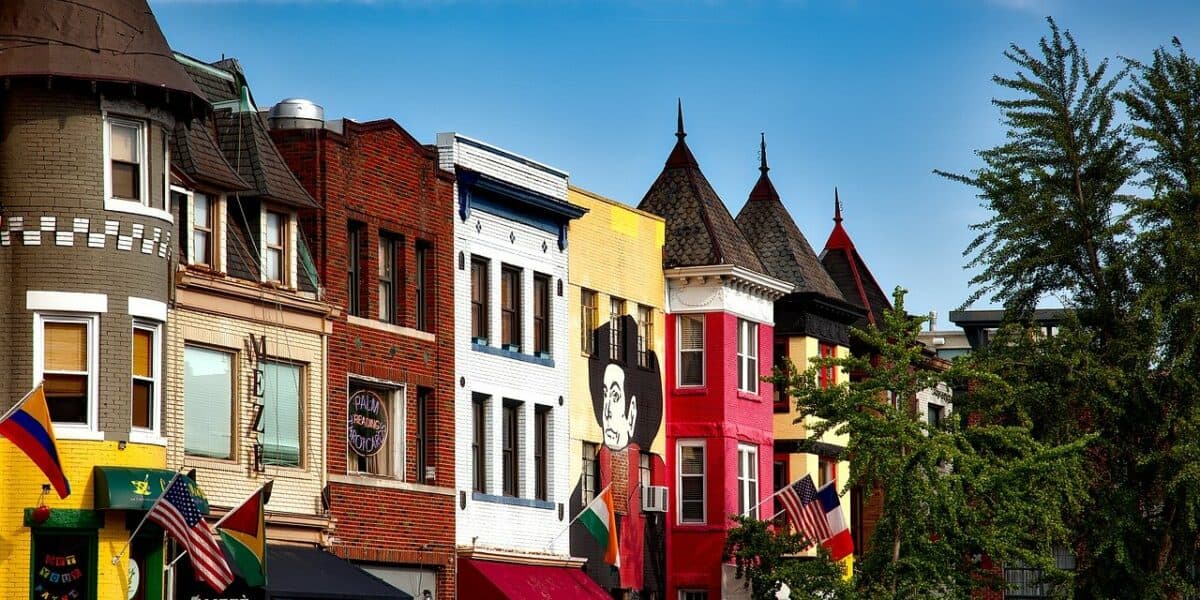 There's a whole side to Washington, D.C., we usually don't get to see in the typical politically-related media coverage. It's the D.C. folks just living their normal day-to-day lives like the rest of us—no political events, protests, elections… just life. What's a great way for us to see and learn more about this side? Through the lens of street photographers in Washington, D.C.! Here are some of the best among them.


A transplant from upstate New York and now the man behind D.C.'s Bark Eater Photography, Louis Cabana's portfolio is an eclectic mix of nature shots, scenics, cityscapes, and of course, street photography. Working with both color and black and white images, Cabana fortunately likes to occasionally tear himself away from covering the usual organized political events held on the city's main streets and explore the city a bit further, hit its local marketplaces, observe its people, and document its culture, giving us an invaluable glimpse into how the city lives.


A busy documentary photographer, Katie Jett Walls can't avoid being in the thick of things, whatever's going on in the city. Yet, even while visually documenting an event, Walls can't help but be drawn to the people on the sidelines, technically "participants," but doing their own thing in the meantime. She lets us see—and in effect get closer to—them through her work. She's also drawn to exploring bits and pieces of her city's neighborhoods, often showing us the heartwarming contrast of what the city is like behind the media façade.


Employing unusual angles and unexpected points of view, Kanayo Adibe's street photography has a definite artistic flair to it. Interestingly unconventional is a good way to describe it, rebellious in a sense when you realize he runs his own wedding and portrait photography business. Even when a quick visually common street scene he wants to capture does not afford him the unique compositions he seeks, his sensitivity to the environment and whatever visually peculiar elements are present often give him the opportunity to craft some really striking, intriguing photographs for us.
Taking candids and unstaged images is what scratches Ryan Madison's creative photography itch, and even with his full-time freelance photography work shooting pretty much everything (weddings, portraits, events, etc.), he likely gets a lot of chances to scratch this itch doing documentaries and films for TV and the Smithsonian. And he scratches a lot with his street photography too. His portfolio is a good mix of brilliant street event coverage and the day-to-day normal, an excellent street-level window into life in the nation's capital.


Although he calls himself a "frustrated street photographer," Tom Mullins has amassed quite a list of awards and exhibits. His main Instagram portfolio indicates a personal preference for b/w images, but we know he initially takes his pictures digitally in color—unlike other Washington, D.C., street photographers, Mullins likes to show his work in its original form, in a separate portfolio of just color street photography. This actually allows for an interesting comparison study, to see which format works better for his street scenes. Hard to say; his snaps look great either way!


Showing a grittier—and frankly far more interesting—side of D.C., Miles Harrison Carter's photographs are bright, sharp, and edgy, whether captured day or night, or rendered in color or black-and-white. No artsy pretensions, no abstract high-brow expressive descriptions; in fact, he hardly provides any descriptions at all. His work shows what they show. It is art simply because they're good.


Self-taught photographer Ashley Tillery has a very clear objective with her camera: she's committed to "photographing communities of color in all their splendor, hardship, transcendence and often denied beauty." And that she does. Highly prolific, the vast majority of her work is presented in black-and-white, and captures all the different characters and personalities and how they interact in D.C.'s often less-media-visible communities. Be forewarned: you probably won't notice all the time flying by as you explore her huge, fascinating portfolio.
Kirth Bobb spends a good amount of photography time devoted to performing more traditional photo services (weddings, portraits, event coverage, etc.). Maybe his "work" photography skills seep into his more personal efforts, but something will indeed strike you as you scroll through his street images: they're all so incredibly well-composed. Even the fast-moving, spur-of-the-moment ones. That Bobb manages to give us both a realistic glimpse at D.C.'s street life and deliver them to us in seemingly planned, exquisite layouts, now that's gold.


With a Masters degree in photojournalism, it is unlikely that most other Washington, D.C., street photographers are as formally well prepared for the task at hand as Tom Woodruff. His goal with his street images is simple and straightforward: he wants to humanize D.C. To show that it's alive and well and not just all politics. With his growing body of work that covers the city's streets, tourist spots, nightlife, and more, we think Woodruff is doing just that, and splendidly!


A multidisciplinary artist who uses photography as his main medium, Ja'Mon Jackson shares that his cell phone got him started taking pictures. He found himself using it a lot trying to capture footage at concerts. He moved on to a borrowed camera, eventually getting his own heavier-duty equipment, and now it's a solid part of his life and what he is, one of the Washington, D.C., street photographers to watch. His portfolio lets us take a look at D.C.'s Southeast predominantly African-American community, and more invaluably, a look through an insider's point of view.


With the members of her community anointing her "The Visual Voice for the People," artist Dee Dwyer Jonts's portfolio is understandably heavy with activist events. The tension is palpable. But mixed in with her excellent street-level event coverage are the occasional bright spots focused on community and family. It's almost poetic, the juxtaposition of much of her portfolio's anxious images contrasted with her notably positive street and community photos. All that, in effect, not only show us a seldom seen side of the city, but are vivid reminders of why there's a need for all the activism in the first place.


Street-level reality check
As we can see, if there ever was a city in need of the real-life visual stories that street photography delivers, it's Washington, D.C. Take the opportunity to see D.C. through these photographers' eyes and experiences. That's what it's really all about.



Get together somewhere better
Book thousands of unique spaces directly from local hosts.
Explore Spaces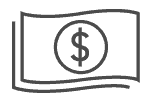 Share your space and start earning
Join thousands of hosts renting their space for meetings, events, and photo shoots.
List Your Space