The 12 Best Wedding Photographers in Kansas City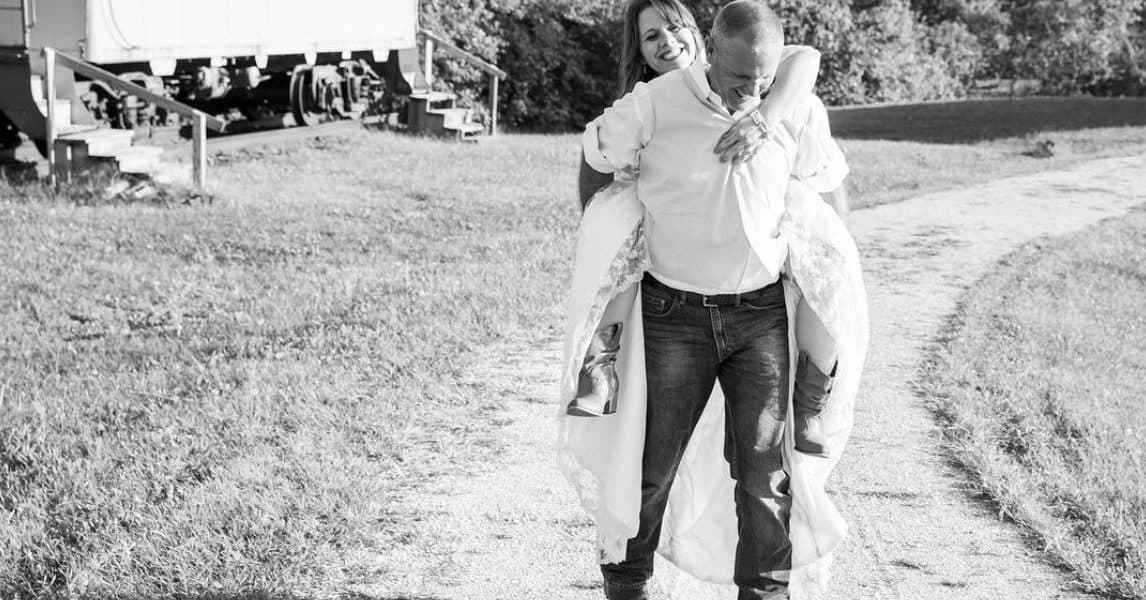 In our search for the 12 best Kansas City wedding photographers, we read reviews and checked out the portfolios for over 300 photographers. Narrowing the list down was difficult work. There were dozens upon dozens of photographers that offered great value, with impeccable track records and good portfolios. Ultimately we followed our gut, and we're pretty confident that this list represents 12 of the very best photographers in the city. Now, let's jump right in.
Annie Wagar of Big & Little Photos is an extremely talented portrait artist who has build a name for herself as not only being one of the very best of Kansas City's wedding photographers, but as being one of the most talented high school senior photographers, as well as one of the best boudoir photographers. She's quite versatile stylistically—equally capable shooting contemporary, fine art, naturalistic, and photojournalistic styles. As a wedding photographer, she's known for her keen storytelling ability, and her willingness to go above and beyond to help your wedding go smoothly. When you hire Big & Little Photos you're getting an award-winning photographer who has so much wedding experience you can pretty much just follow her lead on your big day. Make the call and check wedding photographer of your list.
Jen and Rita of Heirloom Photo Company are the two Kansas City wedding photographers you want on your team. Of course they've got the skill and experience you're after—both in portraiture and documentary photography—but more than that they're amazing friends, and their positive energy is contagious. You'll be ready to trust them with your wedding photography from the very first minute you meet them, and you'll be rolling through the laughter throughout the entire process. Their photos exude a remarkable purity that you really don't see everyday. It's like they're capturing you and your partner's inner-child. Take a look at their portfolio and you'll see what we mean. It's rare to see that type of joy.
Chris, Nina, and Elin, the photographers and videographers behind Rainy Day Productions, are romantics at heart. Like most professionals, they've loved life behind the camera since they were old enough to pick one up. They strive to put everything they've got into every job they take on, always finding what's unique and special about the relationships they're blessed to document. Not only do they take gorgeous, joyous, photojournalistic shots of your wedding day, but they impeccably cut together their films and albums. They're consummate professionals you can trust to make you happy.
Jamie Montalto calls Overland Park home. She takes gorgeous natural light photographs in a tasteful and eye-catching photojournalistic style. She's extremely skilled at finding the beauty in the everyday—and at capturing singular moments that might otherwise just disappear forever. She's a kindhearted person, and people find it easy to open up to her. Which is why she produces some of the most authentic and emotionally evocative work around. The collections she curates are always better than what her clients expect, and her photobooks become heirlooms the moment they make it to the coffee table.
With her more than a decade of experience, and her degree in photojournalism from the University of Missouri, you can trust that Andrea Nigh has the skill, experience, and natural talent you're looking for in your wedding photographer. She'll nail your portraiture with her ability to put people at ease in front of the camera, and her ability to find unique perspectives and new takes on old ideas. And she'll knock your candids out of the park with her ability to hone in on emotions and connections while staying almost invisibly in the background. She's a sucker for a good love story, and she's ready to begin planning whenever you are.
Based out of Lenexa, Beau Vaughn Photography has more than a decade of experience, and a photography and videography team that really understands what makes good wedding photography, and how to capture the moments that will really stick with you. They have a dramatic, almost cinematic storytelling style to their photography, and they're super skilled at capturing not just the individual moments of your wedding but the whole atmosphere. In other words, they capture not just the way your wedding was but the way it felt as well. They offer an almost unparalleled variety of services—everything someone planning a modern wedding could want. Look at their portfolio and give them a call today.
Kansas City wedding photographers Paper Sun Photography are an award-winning photography operation. They've built a name for themselves for their ability to craft deep, evocative stories in a highly authentic, natural style. Their photos don't need dramatic post-production editing or staging. They simply let your love story unfold before their cameras, understanding that nothing more than that is necessary to create gorgeous wedding photos. Their photos are bound to stick with you—because they capture so many of the little details of love that other photographers miss. We're positive you'll love their thoughtful approach to wedding photography.
Jill Freeland and her team of photographers have helmed over 1,000 weddings, and during that time, they've developed a highly refined style. We'd describe it as filled with natural light, cinematic, and emotionally evocative. They know how to capture a good celebration, and have a keen eye for the dynamics at play between you and your partner, you and your families, and your family and your partner's family—all the relationships that that make a wedding such an interesting place to people watch. Freeland and her team are true artists, and you'll love their work.
Epaga FOTO is a studio made up of four photographers, specializing in photojournalistic wedding photography. They offer a variety of additional services including engagement photos, boudoir photos, and in everything they do, they go above and beyond to make sure that you are fully satisfied with the final product. Don't settle in your choice of wedding photographer. Find someone who can provide total coverage, who can capture you and your friends and family at your best, and who genuinely loves the work they do. The team at Epaga FOTO is the total package.
Juliana Noelle Jumper has a Bachelor of Fine Arts from Kansas City Art Institute and has been awarded numerous awards for her art and photography. In her personal art, she's experimental, subtle, and challenging. Her approach to wedding photography is authentic, personal, and cinematic. She's dedicated to capturing all your most important moments. One of her particular skills is managing to photograph that ephemeral way that light and shadow play off of you and your guests, as if the light and shadow too are celebrating your marriage. All together, this creates timeless works of art you'll be so proud to show off. And we promise you'll have fun working with her too.
Phil and Briana Gray have been working as Kansas City wedding photographers since 2008. This husband and wife team are talented natural-light photographers, who have made a name for themselves photographing all things weddings—from engagement sessions to destination weddings and everything in between. Husband and wife teams bring a little something special to the wedding photography process, in that they truly understand the stress, the excitement, and everything else that goes into planning and executing a good wedding day. And they're always there for you to go to for advice should you need it. Should you trust the Gray's with your wedding photography, you'll get two talented photographers, who shoot in an accomplished photojournalistic style that brings out the best in the subjects they photograph, and produce some truly beautiful photos.
Kodi and Shawn Swander are energetic joy-filled photographers, who believe in building friendships with the people that they photograph, because this produces better results. The more trust that exists between photographer and subject, the more authentic the emotions the photographer is able to capture. They take it seriously that the people of Kansas City trust them to document their love stories, and you can tell just by looking at their photos that they love their job. Planning a wedding is stressful, but when you get to meet good people like the Swanders, all that stress is worth it. Check out their portfolio, and give them a call.
We hope you've enjoyed looking through these 12 Kansas City wedding photographers' portfolios, and that you find something here that really captures our imagination, and makes you feel comfortable giving them a call, maybe even hiring them. Keep in mind that wedding photographers—because they've been to hundreds if not thousands of weddings—have a lot of experience that you can tap into to help your wedding go smoothly. It's almost like having a second wedding planner, who can blend into the background when necessary but step up when they're needed. Don't hesitate to get their advice whenever you're stuck. We wish you the best in your wedding planning, and congratulations on finding your soul mate! Love, everyone here at Peerspace.

Get together somewhere better
Book thousands of unique spaces directly from local hosts.
Explore Spaces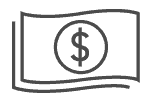 Share your space and start earning
Join thousands of hosts renting their space for meetings, events, and photo shoots.
List Your Space