The 11 Best Wedding Photographers in Lincoln, NE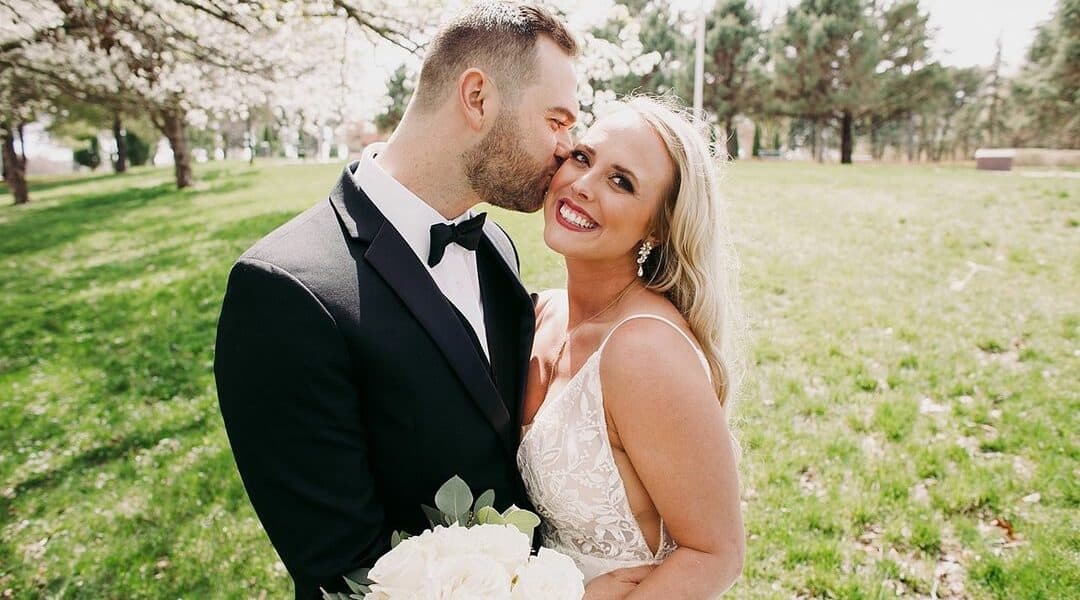 Weddings are a big deal—from the first stroke of lipstick in the morning to the final toasts at the end of the reception, it's a day absolutely packed with emotion, action, nerves, laughter, and love. The best wedding photographers in Lincoln, Nebraska, know exactly how to capture all those overwhelming feelings and make newlyweds look absolutely at ease through the thick of it! Under the endless Nebraskan sky, there are several photographers whom we would be remiss not to bring to your attention, and so without further ado, here are the top wedding photographers in Lincoln, Nebraska!


Soft light and a timeless style are the mark of Josh and Aubrey's work. Based out of Lincoln, the Leekers have been photographing wedding and engagements since 2009, with a breath-taking portfolio to show for it. There is something magical about that wide open Nebraskan sky, and the Leekers capitalize on this natural canvas, painting the bride and groom in the soft rays of the sunshine which surround them. The Leekers' work feels natural, serene, and ageless—transforming each moment from the wedding into a perfect portrait of love and matrimony.


Many of Lori Black's photos feel more like stepping into a princess fantasy world than reality. Exquisite dresses drape effortlessly across the steps of a mansion estate, exquisite and elaborate hairstyles are caressed by a gentle wind, and wide, open smiles speak to the comfort which Black instils in those she's photographing.
Black has received several awards for her photography, including Lincoln's Choice in 2018, a local superstar! "My goal is to tell the story of your entire wedding day," she explains on her website. "All while keeping it fun!" Her approach is natural and unobtrusive, capturing the moments as they come, and producing a quality portfolio in and around Lincoln which captures the imagination and has us dreaming about the perfect wedding day.


The Gleasons are a husband-and-wife team who excel at turning your wedding day into a cinematic delight. They display impeccable timing and a natural attention to detail, two traits which are paramount for any wedding photographer to master. We especially love the way they incorporate the deep hues of magic hour during outdoor weddings, capturing the very moment when the sun's rays illuminate the bride's smile in its purest form.
They excel at bringing out the rich hues of the Nebraskan landscape, crafting photos which feel like expensive oil paintings. This ability to draw out charming moments put the Gleasons on the map as some of the best wedding photographers in Lincoln, Nebraska.
Lincoln wedding photographer Tiffany Marie is a talented photographer capturing weddings, engagements, senior photos, and just about everything in-between. Her style is bright, airy, and full of laughter, with a signature warm color scheme that feels completely timeless.
With an eye for creative posing and beautiful backdrops, she captures the full moment each and every time. Most of her work features natural lighting, but when the flash comes out, it is used tastefully and harmoniously. Marie couples time-tested experience with easy spontaneity in a beautiful and effortless way, making her photos stand out for their grace and charm.


Lex Logan is originally from Texas, with a big smile and a natural shooting style. Logan's photos showcase rich colors and bright, authentic lighting, with an artistic eye for incorporating the world around the subject in her photos. Alongside weddings, Logan also shoots senior portraits, family photos, business, and boudoir—a wide-reaching repertoire! We also love the creative experimentation which crops up again and again in Logan's work, like stylistic light-painting that really turns a photo into art!


Amanda Wilson takes her camera everywhere with her—"I feel naked if I don't!" she exclaims on her website. Her photos encompass the essential feel of weddings: light, warmth, intimacy, and lots and lots of love. Shooting both in color and in black and white, Wilson captures the big, emotional moments, as well as the funny action in between. It's easy to see why her clients like her so much—and they rave about her online! From engagements to weddings to pregnancy announcements, Wilson is there to document the biggest moments in our lives.


"Stress-free brides are the most radiant brides," says Kassie Christensen on her website, which is why she does everything in her power to make the couple feel right at home in front of the lens. There is a special magic to Christensen's photos, which stem from her artistic eye, fine-tuned to all things wedding, which captures the glance of the bride looking over her shoulder, or the nervous giggles shared between the couple on their big day.
Every photo drips with color, drawing us in to all the mesmerizing details. There's certainly a lot of specialized gear which goes into shaping each crisp capture, but it's Christensen's innate ability to engage in each moment which adds the extra sparkle to her images.


Rosie Lema is a destination wedding photographer based out of Nebraska who describes herself as just a simple girl who loves to document people in love. "My goal is for you to see more than just a beautiful image," she says, "I want you to feel. I want you to hear. The realness, the laughs, and the emotion."
That authentic connection to those she's photographing is one aspect which makes Lema stand out—imbuing her pictures with the memories they represent. From the casual smiles of guests to the bright eyes of the blushing bride, Lema sees it all. Her vibrant aesthetic and easy, unobtrusive style make her one of the best Lincoln wedding photographers out there today.
Nichole Danielle is a designer and a photographer, incorporating her knowledge in painting and illustration to shape the nature of her photos. The results are gorgeous: full of emotion, with a wide depth of field capturing the entire scene. We love the way that Danielle incorporates the piercing blue Nebraskan skies, which flow from one side of the photo to the other in an unbroken wave. We feel as though we are stepping right into the scene ourselves, enjoying the wedding with the same joy as those in the photographs. 


Christa Schiess is a powerhouse photographer, who describes herself as "serving couples who are wildly in love, helping them tell their raw and authentic story." Schiess incorporates rich, earthy tones into her photography, which lends each photo a breath-takingly cinematic feel.
Schiess explains that getting to know her clients on a personal level is a must—that ease will help create an emotional story remembered for a lifetime. "I am inspired by you!" she says. "Yes, you!" It's clear that any couple who employs Schiess is certain to come away with an unforgettable picture album.


Mackenzie Williams is a Midwest girl through and through, married to her "favorite person" and enjoying life as a Lincoln wedding photographer. From dreamy wide shots of the bride and groom enjoying their first dance, to the gentle caress hidden behind the scenes, Williams is a master at noticing every moment, and giving it the space it deserves. Bright Nebraskan sunlight is no match for the glow of the bride's smile in Williams' photos, and the warm, inviting color scheme distinct to her work will have even the most cantankerous uncle dabbing a tear from his eye.


In Lincoln, love is in the air!
There is hardly a more joyous occasion than a wedding. From the unveiling of expensive clothing to the overflowing flower arrangements scenting the air, this is a magical day which every pair of newlyweds will cherish for the rest of their lives.
It's important to find the right person to document these moments, and picking the best photographer for the job can be a daunting task! Luckily, we've done the work for you, and these talented Lincoln wedding photographers are ready to turn your Nebraska wedding into the masterpiece it deserves to be remembered as.



Get together somewhere better
Book thousands of unique spaces directly from local hosts.
Explore Spaces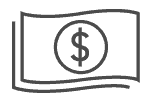 Share your space and start earning
Join thousands of hosts renting their space for meetings, events, and photo shoots.
List Your Space