The 10 Best Wedding Photographers in Little Rock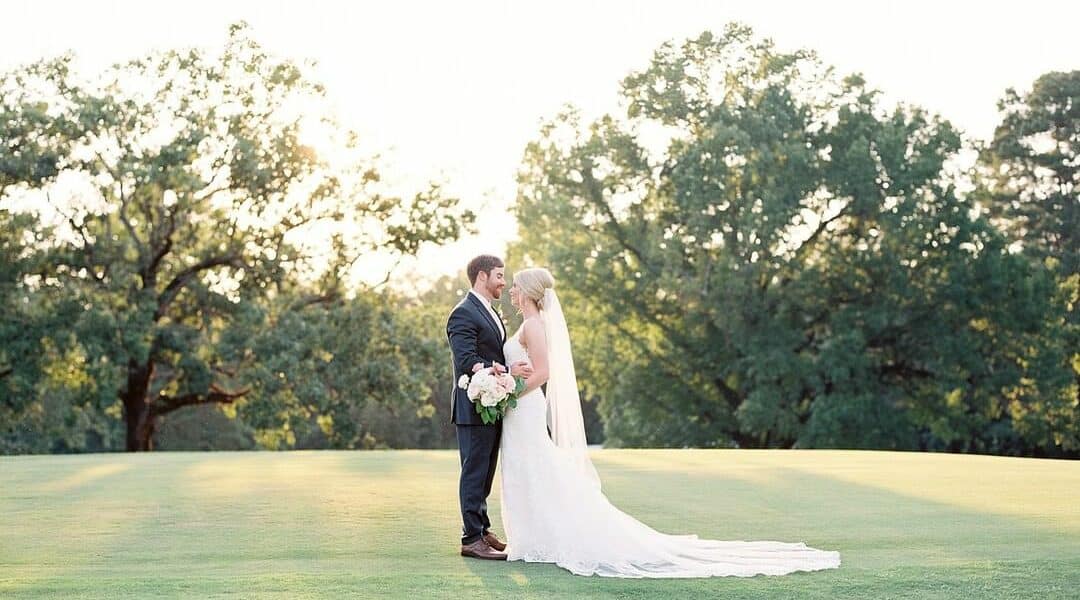 We cannot imagine a more memorable day in one's lifetime than a wedding day. It's day full of beauty, love, and hope, and it's a moment most intimate and tender. Talented wedding photographers have the special power and privilege to step into this delicate world, freeze its many moments of joy, and bring to light the magic of each unique love story. To sprinkle some magic your way as well, we bring to you these noteworthy Little Rock wedding photographers doing what they do best. Check out their work!


It's often said the wedding day is in fact the bride's day. A look through Little Rock wedding photographer Kati Mallory's portfolio suggests that she agrees. Her stunning bridal portraits have us falling head over heels. Mallory's clean, fresh, and minimalistic aesthetic lends an effortless grace to her subjects. Occasionally studded with a blush of color from fresh flowers and foliage, it is very much the bridal white that seems to dominate her palette.
This is a great example of the "light and airy" style of wedding photography you may have heard about. Most of her frames carry a gentle white radiance that exudes from dreamy gowns, translucent veils, white floors, staircases, windows, facades, and most importantly from the many lit-up bridal smiles. 

This Little Rock wedding photographer places each of his wedding couples front and center on his photographic canvas. Not only does he accord them a central position in his frames, he also uses nature in all its glory to envelop and complement them.
Embracing under the sprawl of a gorgeous autumnal tree, silhouettes twirling in the sun's spotlight, walking hand in hand through a lush forest, or caught in a shower of iridescent bubbles right outside the church, Sagar creates nothing less than a fairy tale.
Weddings are all about love—love in all shades and forms. Stephanie Nachtrab masterfully personifies this very essence of wedding photography. Nachtrab's candid captures are buzzing precisely with life and love.
A surprise rooftop proposal, a father moved to tears at the sight of his daughter in her bridal gown, a loving glance stolen by the groom, and even the playful banter of the wedding couple with their pet dog—they're are all images steeped in a sense of intimacy, spontaneity and emotional exuberance.


4. Anja DeWitt & Jessica Barksdale of Lela & Lyla
Owned and operated by photographer duo Anja DeWitt and Jessica Barksdale, Lela & Lyla is certainly one to look out for. What catches our eye most is Anja and Jessica's impeccable sense of framing.
In their photographs, smitten couples are frequently situated within the contours of stone and brick structures, sacred crosses, floral altar pieces, and sometimes even flanked by vintage cars and windswept clouds. Love in all its tenderness and togetherness seems to sprout in the heart of these distinct lines and structures, often mimicking their visual and emotional form.


Correct us if we are wrong, but to be hopelessly in love comes pretty close to feeling lost in a world of one's own, a world made up only of oneself and the beloved. Mariela G.'s wedding photographs give us a glimpse of this very emotion.
Her subjects seem free and unabashed, engrossed in each other, and not unduly aware of the photographer's presence. We love how Mariela G. manages to capture such moments of unfiltered intimacy and romance shared by lovers, in sun and snow, in civilization and in the wilderness.


Faith Ealy's website opens with the proud declaration that reads, "For the wildly in love." This spirit is stamped on her photographs, too. The personality that shines through Ealy's work is strikingly unconventional. A wonderful mix of rebellion and sophistication greets us in her wedding imagery.
We meet subjects who seem brave and confident in themselves and their love, on city streets, rooftops, and alleys, and in one case even drenched in an open air car wash center. We are awestruck by how Ealy is able to tap into an extraordinary kind of strength as well as romance from the most grounded of settings.
The images of Little Rock wedding photographer BJ Matthews are personifications of modern love. He moves from stark urban spaces to the rich lap of nature, from the ruggedly real to the silken fantasy, quite easily. Almost all his captures also convey a sense of subtle motion.
Whether it is the couple caught, entangled, on a parking lot staircase or on the dance floor—a bride almost taking flight on a bare rooftop or on a wooden swing in a meadow—we realize these are but a few frozen moments of an evolving journey of love and discovery.


Abbie & Phillip Brixie, a wife-and-husband team, are the founders of Overflow Creative Photography. Their work is characterized by bright natural light of the outdoors and muted tones. What does stand out in their photos, loud and clear, are the emotions of their subjects, from boisterous laughter to shared silences.
Photographers Abbie and Phillip, through a modest visual approach, prove that one does not need over-the-top backdrops, outfits, and artificial lighting to capture true love. The natural look is timeless, and it never goes out of style.


Melly and Jacob Jones are easily one of our favorite Little Rock wedding photographers and videographers. Each of their shots are picture-perfect, and it is easy to spend hours scrolling through their glorious portfolio. They remind us that the symphony of a beautiful wedding day comprises numerous big and small notes.
Shimmering bridal accessories and wedding rings; beautifully crafted invitation cards and wedding cakes; as well as flowers, candles, chairs and tables all seem to be waiting for the stars of the show to arrive. And make no mistake, when the bride, the groom, and the gang of friends and family do arrive, the music is simply heavenly.


Standing apart from many on this list, award-winning photographer Uche Onyeyiri from SkyTouch_E_Photos does not shy away from dazzling his viewers one bit. He visually treats the wedding couple as nothing less than royalty. Saturated colors, dramatic settings, powerful postures, and a variety of camera angles transform each frame into a bold spectacle. If you want to feel and look like a rockstar on your wedding day, Onyeyiri is one to watch.


The big heart of Little Rock
We're sure that nobody can remain untouched by such heartwarming wedding photographs. We hope these Little Rock Wedding photographers have managed to make you swoon, just like us. May your hearts always remain open for love like this, and may your creativity soar, as it does with these all-star photographers.



Get together somewhere better
Book thousands of unique spaces directly from local hosts.
Explore Spaces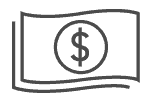 Share your space and start earning
Join thousands of hosts renting their space for meetings, events, and photo shoots.
List Your Space