The 10 Best Wedding Photographers in Long Beach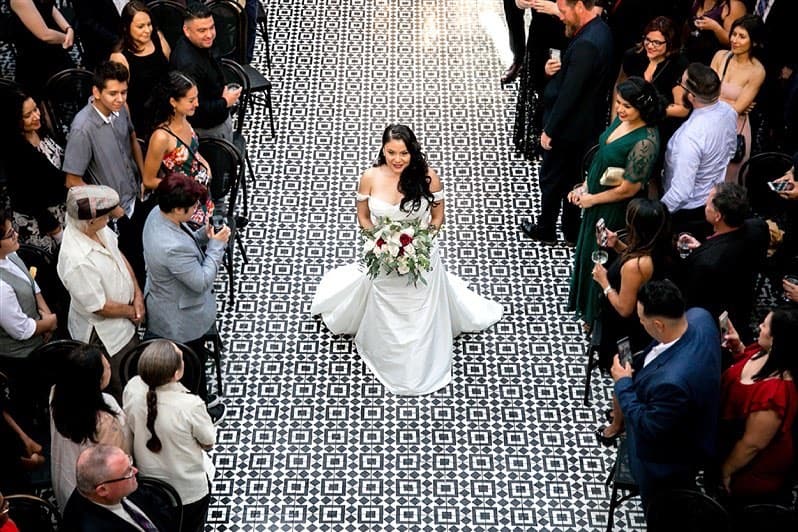 As any local will tell you, Los Angeles is a gigantic city. It can be hard finding a photographer who knows the ins and outs of your particular area. Long Beach has both fascinating cityscapes and scenic coastal regions, making it an especially nice location for wedding and elopement photoshoots. If that's what you're looking for, then here are our favorite Long Beach wedding photographers to partner with!


Long Beach wedding photographer, Kristina Lee is one of the finest examples of an artist who combines the authentic documentary approach with picture-perfect posed portraiture. In her own words, "I strive for those editorial, Vogue-like shots, but I really live for those private, in-between moments."

We are fans of both and it's rare to see a photographer so fluent in each style. And her way of finding distinguishing features to add character to her images, from tattoos to intimate poses, helps tell us just that little bit more about each couple in front of her lens!


Chris and Jess are the two visionaries behind Brocoff Photography. As documentary photographers, they aim for a style that shows you as you are: beautiful and artistically pleasing without poses or pre-planning. Moments of tears, laughter, engaging with your family and friends—these images tell the story of a wedding as well, if not better than, the moments that are designed to showcase what a wedding "should" look like. And Brocoff Photography's usage of vintage subdued color palettes and tasteful monochrome adds a timeless element to their documentary wedding coverage.


Evelyn Avila is a people-loving introvert who prefers working a scene to find magic moments rather than posing people to fit a preconceived aesthetic. The golden shift to her tones that Evelyn uses is a signature of her personal style, as are her deep and moody shadows. And the two are a natural fit for contemporary wedding photography. What's more, her choice in background elements often adds environmental context that allows us to better savor the venue choices her couples make, from historic churches to rooftop elopement scenes!
Wedding whites, golden highlights, beach sand, well-exposed shadows—the way Nohea Photography often leaves her subjects wreathed in warm light will leave you breathless! And her eye for dramatic lighting adds additional storytelling elements to couples' portraits. She has a way of teasing out spontaneous, playful expressions in her couples that do away with the formal atmosphere of a lot of wedding photography. This speaks to her ability to keep her couples feeling at ease and interacting with one another, rather than stressing over looking perfect for a camera!


From San Diego to Santa Barbara, Kai Makin has called Southern California home for most of her life. But as a family, children, and Long Beach wedding photographer, she is well placed to service couples across the region! Intimate bonds and connections are what she focuses her lens on. Eye contact, expressions, and her way of getting up close and intimate with her subjects add a powerful emotional element that draws her viewers in even further. We also love her soft, often pastel color palette.


Kathy DeNinno is a Long Beach wedding photographer who is always seeking the moments, expressions, and memories that can tell an entire story in a single frame. As she says, "A true laugh, shared between a couple is everything. These are the moments that most people see but don't have photographed." In our experience, it's these photographs that best immerse a viewer in the uniqueness of each couple and wedding. And it's these photos that are most cherished as the years go on, rather than the poses.


Margot Robert's photography story has deep roots, starting at age 9 with her first camera. Enchanted by her great-grandfather's photos of Paris in the 1940s and '50s, she found herself enthralled by the way photography kept fleeting moments preserved for all time. La Petite Photo has its roots in Margot's love of portraiture.
From mountain tribesmen in Myanmar to eloping couples in Malibu, her love of people, intimacy, and connections inform her art. And her wedding photography has strong influences from her professional portrait style. Margot highlights expressions, individuality, and emotions in ways that go beyond simply documenting the day's events!
We love the promise that Kelly H. makes to her clients: "I take photos that look and feel like you!" Often when looking at images people can be disappointed by canned expressions or missed moments. But Kelly uses a combination of documentary and posed portraits that highlight each couple's individuality. And she also brings into the frame her own personal style: soft pastel colors and a low contrast monochrome styling. Together they add softness and an airy sense of freedom and celebration to her wedding work!


John is a Los Angeles wedding photographer who has a legendary way of putting his subjects at ease. And this ease translates into images with added emotional impact and storytelling power. His clients even remark about John's enthusiasm and energy when mingling with guests to find the right shots. He "made them feel like celebrities;" which is precisely the right energy a photographer should bring to his event.


Traveling wedding photographer Natalie Leonnig is an Idaho native that's since relocated to warm, sunny SoCal! Her love of human connections made public is what informs her wedding images. And finding creative ways of expressing those connections is what helps her work stand apart from the extremely crowded wedding world.
Natalie finds some of the most creative and inspiring places to tell her love stories. From bubble baths to desert mesas, her couples come to life in her images in extremely unique ways. Natalie also has excellent couples and boudoir images that you might enjoy exploring.



Get together somewhere better
Book thousands of unique spaces directly from local hosts.
Explore Spaces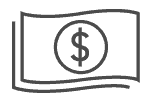 Share your space and start earning
Join thousands of hosts renting their space for meetings, events, and photo shoots.
List Your Space