The 9 Best Wedding Photographers in Louisville, KY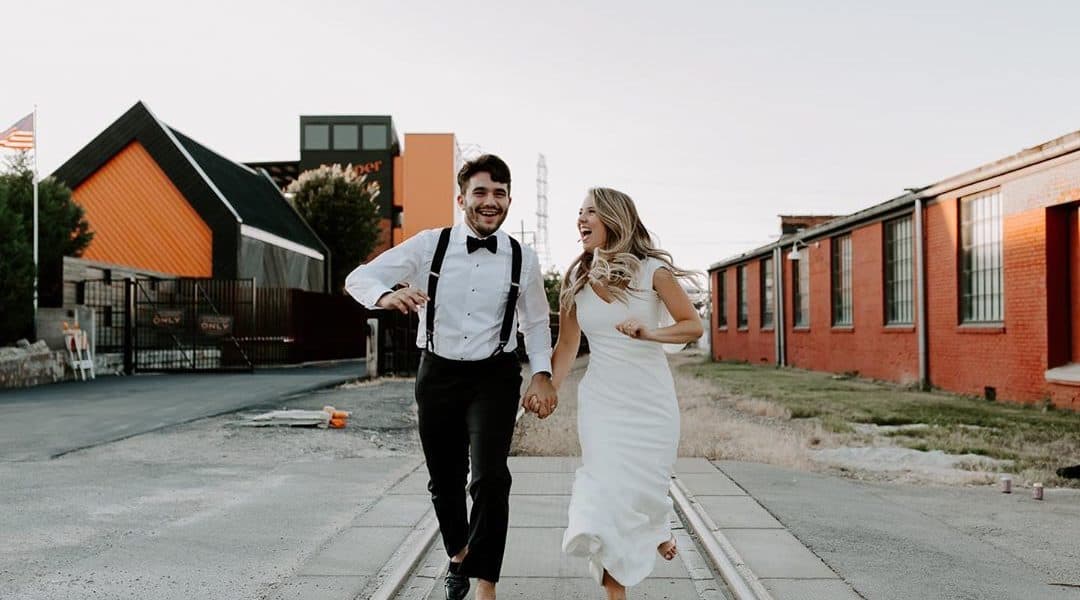 Louisville is a thriving epicenter of life and love. It is, after all, the birthplace of Muhammad Ali, as well as home to the Kentucky Derby, Kentucky Fried Chicken, and the Cardinals. So what better place to consider for your wedding photography? The tricky part is knowing where to start finding the perfect photog for your big day. Locals know that Bourbon City has some of the most exciting and innovative food and entertainment culture happening in the South. And we are excited to dive further and share our favorites with you. The creative professionals on our list of Louisville wedding photographers produce top-notch work, and we're happy to shout them out. Enjoy!
Marriage is a serious business, but that doesn't mean weddings have to be. Talented Louisville wedding photographer Chloe Grubbs knows how to pack your wedding shoot with fun. Her cream-and-brown rich tones and documentarian's eye capture the light as well as the laughter for these special occasions. We particularly love her attention to detail, from the flowers and invitations to place settings. She makes every aspect you considered for your wedding a powerful and impressive subject in its own right. Love and thought go into planning all of those little details, after all. So why shouldn't they be remembered? And when you work with Chloe, they will be.
Camera-wielding couple Jessica and Brad are the creative force behind Jessica Bradford Photography. Their cinematic photographs truly emphasize the beauty of fall colors, like oranges and sepia-tinted tones. Of course, you don't have to have an autumn wedding to work with them. This style gives a warm drama to traditional shots any time of year. Not only that, but their use of the stunning natural landscapes around them is perfect if you're hoping for a photoshoot that could only have taken place in Kentucky. We love their hip, modern editing, which doesn't cling too much to any single style but always hits the nail on the head.
Drake and Eliza are a husband-and-wife team of Louisville wedding photographers. And we have to say, their warm, honey-coated colorings stood out to us. This is, in particular, due to their ability to catch the catchy joy of a wedding party. From jokes told by the best man to a private joke between husband and wife, there's a warmth and intimacy to the way this duo takes their photos. If you're drawn to photographers who specialize in strong photojournalistic wedding coverage, start your search with Drake and Eliza Photography.
Not one to shy away from using bold colors, Karyn Lovern Johnson's wedding photography is full of rich hues at the deeper end of the color spectrum. Think gem tones, like navies, emeralds, and reds, all popping with life and love. With an eye for those unplanned moments, her photographs brim with light and life. She also has an inviting take on natural tones. There's a sweetness to her work that shines through as brightly as the Kentucky sunshine. In fact, anyone who likes romantic vibes and bright colors will love Johnson's portfolio, so check her out.
Ryan Cecil is a Navy veteran, mother, wife, and impressive Louisville photographer. While we love her natural colors and clever styling of shoots, her black-and-white photography is where she shines. Her shots give a nod to the Golden Era of cinema, with romantic, well-balanced images that use the light as a breath of fresh air. Seriously, check out her work: there's something there for everyone. She produces photos meant to be framed or shared. So much so, that each will stand alone as its own piece of thoughtfully considered artwork for decades to come.
California-born but now among the top Louisville wedding photographers, Kenna Marie is proof that it's possible to produce breathtaking forever moments on your perfect day. Look to her for airy, romantic tones with effortless elegance. All of her richly saturated photographs are brimming with intimacy and connection. In fact, her photos feel almost like beautiful scenes from a movie. She has a stunning command of the technical aspects of her craft, wielding depth of field, line, and shadow as tools to craft memorable emotional impressions.
Sisters Laura Callis & Andrea Davis of Still Happiness Photography take traditional wedding portraits that are anything but ordinary. Often using the natural beauty of the Kentucky landscape as a backdrop for the love stories they capture, these creatives marry classic groom-and-bride shots with a remarkable amber-lit glow. They've cemented themselves a place among the best Louisville wedding photographers through hard work and consistently flawless output. In fact, just take a look at their work. We're sure you'll love their work as much as we do.
Versatile and ultra-talented, Randy Daniels is the mastermind behind Red Dog Creative. His dreamy photography highlights those special moments and details that you never want to forget. With a background in graphic design, he uses his diverse experience to produce stunning wedding shots. So much so, that his work is soft-lit and romantic, creating a perfect wedding mood. He shoots a lot of portrait sessions as well, armed with great creative intuition, especially when it comes to capturing all of your guests at their best.
Trent and Kendra, a married photographer team, pride themselves on helping couples stay in the moment and feel laid-back on their wedding days. In fact, we feel their best skill is balancing candid shots with natural posing. This is all while making sure to nab those important family portraits, Trent and Kendra understand the importance of letting your big day flow naturally without major distracting, unnatural intrusions. They also edit their photos true-to-color because, at the end of the day, it's all about giving couples real photos that they can treasure for the rest of their lives.
We consider Louisville one of the country's best-kept secrets, though people are certainly starting to catch on. And that's probably largely due to the awesome, creative things Kentuckians are doing here. With this level of work and innovation, they draw admirers from all over the globe. If you're getting married and diving into the big job of searching for wedding vendors, start your search with one of these Louisville wedding photographers. Each of them has the skill to elevate your big day.
And if you're a photographer looking for new spaces to shoot, count on Peerspace. We have thousands of bookable venues in Louisville and beyond, from mansions to tobacco barns, that make memorable backdrops. Using Peerpsace is the easiest way to find the space you need with the equipment you prefer, all in your ideal location.



Get together somewhere better
Book thousands of unique spaces directly from local hosts.
Explore Spaces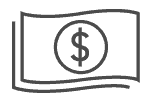 Share your space and start earning
Join thousands of hosts renting their space for meetings, events, and photo shoots.
List Your Space