The 13 Best Wedding Photographers in Minneapolis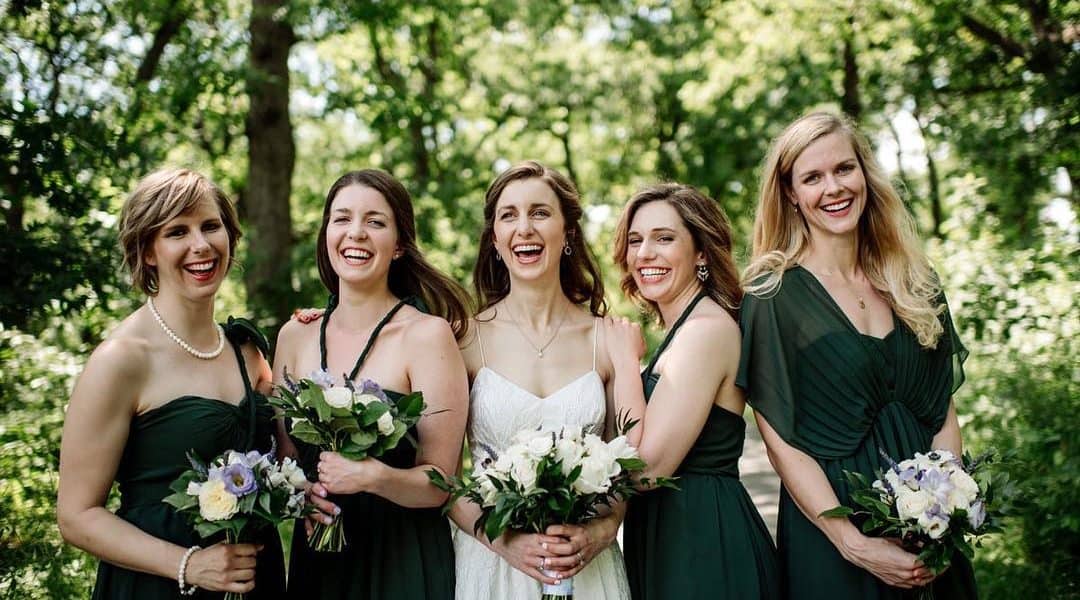 We spent hours looking through dozens of Minneapolis wedding photographers — reading reviews, skimming through portfolios, and looking for the very best. What we were looking for were photographers who demonstrated continued and reliable excellence in their work, providing quality customer service and natural, classic photos sure to stand the test of time.
After all, amplifying the work of the most talented creatives in every corner of the country and beyond is what we do at Peerspace. Peerspace is the largest online marketplace for hourly venue rentals, many of which are designed, operated, and enjoyed by creatives like yourself. So if you're a professional photographer looking for new, exciting places to shoot in Minneapolis, check us out. Now, let's get back to our list. These are the best Minneapolis wedding photographers, and they are all as kind as they are talented. Each has the experience necessary to not only take great photos but to help your wedding day go smoothly.
Becca Dilley has long been recognized as one of the best Minneapolis wedding photographers. She's been photographing couples in the Minneapolis area for the last dozen or so years. And, in that time, she's captured hundreds of weddings, telling the unique stories of the couples she works with. Plus, she captures families and friends celebrating their loved ones' choice to embark on a new life together. She takes pride in her ability to be in the right place at the right time, as she understands that the best stories unfold during unplanned moments. Her photos are carefully crafted to capture the details, scale, and intimacy that make your wedding unique.
Check out Becca's website to learn more about her and see more of her work. She also has valuable wedding planning resources, like the best local vendors and informational articles.
Wedding photographer Lara Leimbach has over 15 years of experience and hundreds of weddings to her name. Despite this, she still comes to every job with fresh eyes, excitement, and a desire to please. She's gifted at blending into the crowd and always being in the right place to document the laughter and love without intruding. Her style is natural, clean, and classic. She's skilled both at portraiture and documentary photography, so your candid shots, as well as your wedding party and family shots, will be equally excellent. 
Just looking through her reviews gives you a sense of how much couples appreciate her skills and overall presence on their big. Here's just one of many happy reviews from a past client. "FABULOUS! Lara was professional, accurate, timely, fun to be around and easily melded into our day. We are so pleased with her work and with her as a professional. She has a passion and great experience in photography. She diligently listened to what we were thinking and made adjustments based on what we were comfortable with for photos and interactions. We received so many compliments on our photos, but even more a testament, from our guests who expressed how great she was throughout the day."
Karen Feder brings over a decade of professional experience to your wedding day. She boasts a studio art degree from the University of Northwestern and a lifetime love of photography. By simply looking at her portfolio, you'll see that her quality is a cut above the rest. She takes gorgeous, natural-looking, timeless photos, devoid of heavy editing, filters, or effects. And she has a consistent, balanced, and elegant style that will make looking through your wedding photo book an absolute joy. She's also got experience shooting contemporary weddings, as well as very traditional weddings. In every case, she's extremely flexible and always delivers.
Here are some glowing words from a past client. "Karen was everything we could have hoped for in a wedding photographer! Karen is truly exceptional. She is extremely talented, organized, personable, self-directing, and can charge and corral the troops when needed. Our wedding experience wouldn't have been the same without Karen capturing picturesque photos and making us feel at ease on our big day. She was a 10 out of 10 across the board, and if I could I'd give her an 11."
Andrew Vick is an award-winning Minnesota wedding photographer with a passion for telling love stories. Instead of typing "wedding photographers near me" via a Google search, take a look at Andrew's portfolio. He shoots in a powerful photojournalistic style with an eye for capturing sincere moments of tenderness, humor, and families feeling at ease with each other. If you work with Andrew, you can rest easy and enjoy your special day knowing that every important moment will be documented in a clean and gorgeous style. And if you need a second shooter or photographer who is willing to travel with you across multiple locations, Andrew's up for the job. 
Check out Andrew's website to get a better understanding of just how celebrated his studio is! Not only is his studio the recipient of multiple professional awards, but receives more than 300 requests for the 40 dates he dedicates to shooting weddings annually. Nab him while you can!
Award-winning Minneapolis wedding photographer Jackson Tyler Eddy has an impeccable reputation as a local and destination wedding photographer. He is adventurous, empathetic, and a born storyteller. The wedding photos he captures brim with the personality of the brides, grooms, and guests he photographs. He really shines as a documentary photographer – with his keen eye for detail, as well as his ability to notice all the little hints of passion that emerge when two people in love are near each other. His photographs tell real love stories in a way that no amateur could ever hope to replicate.
His client testimonials are a wonderful indication of what it's like to work with him. Here's just one example: "Jackson was AMAZING! He was very helpful and open during our planning period, always with quick answers and ideas. Our engagement shoot was just the thing to make us comfortable with A) being photographed B) with our fantastic photographer. The wedding pictures were beyond wonderful! Jackson was easy going, confident, always happy, and full of personalized ideas. My family LOVED him! And oh, my. . . the final pictures are out of this world."
Scott and Jen of Midwest Life Shots collaborate to create some of the best documentary wedding photography in the Midwest. They provide you with numerous high-resolution photos, as well as photos that can be shared online without a pesky watermark.
On the day of your wedding, they provide all-day coverage. And, because they always work together, you'll be working with two shooters, meaning you can capture everything from all angles. Additionally, they can even provide videography if you'd like. Essentially, they can do it all, with a generous heart and an impeccable eye for beauty, laughter, and love.
Lydia Jane Photography is an award-winning photography outfit. And, Lydia, who's the chief photographer, boasts an authentic, elegant style. She's been in the biz for over a decade, and in that time has been recognized by numerous publications for her work and ability to keep customers happy. She does this by going the extra mile, working long hours, and providing an ample selection of digital photographs for you to print and share. Everything she does, she does with your happiness in mind. Those are just her values.
We also love how her upbringing inspired her love for photography! "I'm a photographer by trade but a storyteller at heart. My approach to photography is greatly influenced by my upbringing in an artistic family. Some of my earliest memories are sitting cross-legged on the floor looking through my mom's art history books while my dad recited his latest poem from the sofa."
Megan Norman's photos are romantic and celebratory. She understands that every wedding and couple is unique. However, she does have enough wedding experience to quickly get a good read on each event. As such, she'll adeptly position herself properly to capture the wedding in a manner that will really show off you and your partner's personality. Her photos are joyous, well-balanced, artfully composed, and brimming with love and joy.
If you want your wedding photos to reflect your own personality and tell your love story in a way that matches up with the story you have in your head, then Captured Glory Photography might just be your ideal Minneapolis wedding photographer. 
Katy Greseth, the lead photographer, has years of experience shooting weddings in the Twin Cities. Her style heavily leans on her subjects in order to produce personality-filled photographs. When you work with Katy, you're guaranteed full coverage, as you can book up to 12 hours in advance and book two or even three shooters. This means you can expect amazing photos to commemorate your unforgettable day. 
Matt Camelot is a great behind-the-scenes photographer. He's a calming presence at the weddings he attends, understanding that the point of a wedding is not perfection, but to be a real celebration of memories, experiences, and love. He's another photographer whose skills in documentary photos and lifestyle portraiture are roughly equal, allowing him to tell meaningful stories through photos that give a strong sense of how your wedding really is. This is what makes him one of the best Minneapolis wedding photographers.
Matt's take on how he handles your big day is also assuring. "With over 20 years of service, I bring an unrivaled level of confidence, creativity and consistency to my clients. I know how important the images of your big day are to you and I strive to create a fresh and fun approach to each wedding."
Creating stunning imagery of the raw, real moments of your wedding is what Charise Weber does best. She offers full coverage of your wedding and reception, as well as a variety of shoot types, including engagement shoots, boudoir photos, and trash-the-dress sessions. She's available for travel and can provide a second shooter, which means you'll get photos from every single moment of your wedding day. What sets Charise apart is her kind heart and dedication to working with couples to fulfill their particular vision.
Charise's website also includes helpful content for couples, including engagement and wedding guides.
Lauren got into the wedding photography business because she loves love! And the fact that it's her job to tell love stories is frankly amazing. She finds inspiration in her clients and works to show the truth of their wedding day – the glamour and the mess that makes the wedding even more perfect. Her photos always give a sense of the personalities of the people she photographs, as she really gets to know them before and during the wedding, bringing out her insights about her subjects' true character. At the end of it all, she provides ample digital photos, as well as prints and canvases, so you will never forget a single moment of your special day.
Just check out how Lauren describes her process. "I spend time getting to know my clients in order to create a relationship that's built on trust. I provide simple direction for my clients so that they feel comfortable and confident in front of my camera. With calm, supportive energy and Spiderman-like senses, I capture my clients naturally by finding their authentic and candid moments within posed ones. I believe your photographs should be as extraordinary as you are"
Josh Olson of J.Olson Weddings wants your wedding photos to authentically and intimately reflect all the beautiful facets of your relationship in a way that is unintrusive yet true. His longtime background in documentary photography, combined with his technical skills and raw talent, makes him an easy choice when selecting a Minneapolis wedding photographer.
However, it's his passion and deeply personal touch when shooting your special day — with a fierce commitment to illuminating your uniqueness as a couple — that ultimately shapes your wedding photos, which you'll undoubtedly treasure for years to come.

Minneapolis wedding photographers rely on Peerspace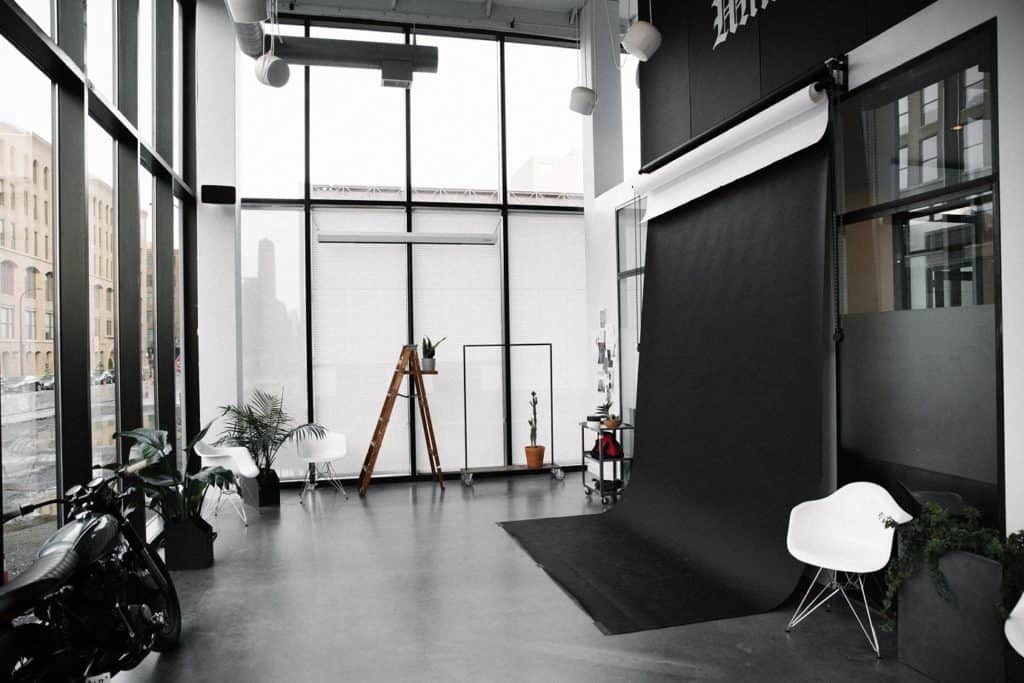 We hope this list of Minneapolis's best wedding photographers is informative. And whether you're a photographer looking for new shooting spaces or a couple looking for wedding venues, count on Peerspace. We offer hourly access to stunning event spaces, professional studios, cabins, mansions, penthouses, you name it.
Be sure to spend time getting to know your wedding photographer before your big day. We highly suggest scheduling in a nice coffee date with them to go over your shot list and whatever expectations you have for the wedding. Give them an idea of what makes you unique so that they can do their best to provide you with photos that match what you have in mind. All of these Minneapolis wedding photographers shoot exquisite photos, so you're in great hands!



Get together somewhere better
Book thousands of unique spaces directly from local hosts.
Explore Spaces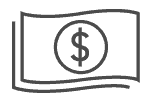 Share your space and start earning
Join thousands of hosts renting their space for meetings, events, and photo shoots.
List Your Space