The 10 Best Wedding Photographers in Providence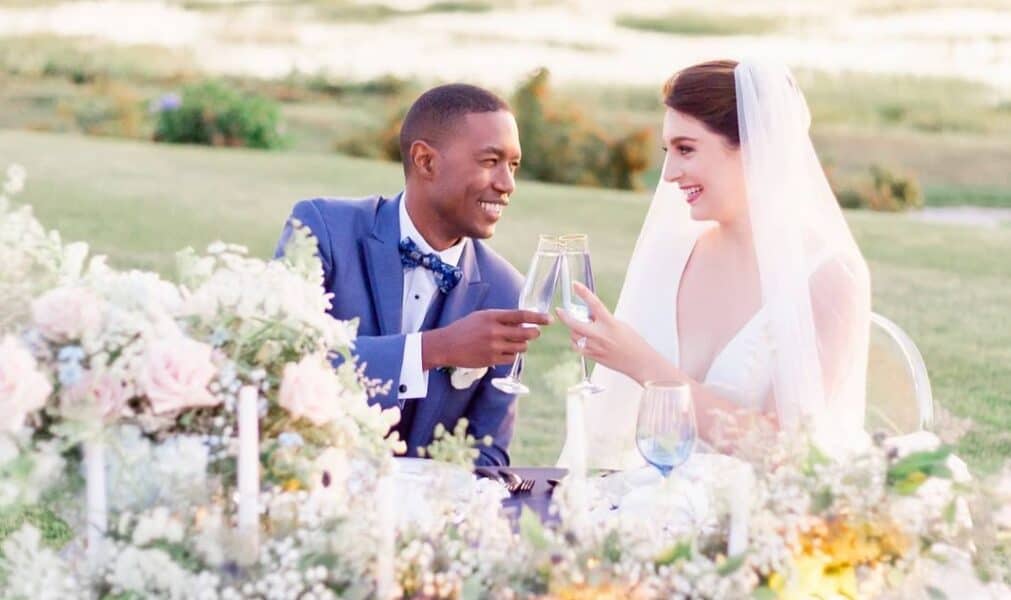 New England residents looking for local photographers have a tremendous number of choices in front of them! Rhode Island and nearby Massachusetts are overflowing with so much talent that finding the top Providence wedding photographers was all but impossible. Fortunately, we were up to the task! Take a look at the work of these talented New England creatives—any one of them would be up for collaborating with you on your wedding day.


Jamal and Lashana are another married photographer couple based in Newport but servicing all of New England. These professional photographers have been featured by several local publications including Boston Magazine, Pretty Pear Bride, and Engaged.
Where some photographers go dark, Jamal and Lashana go light: Overflowing highlights with soft gradations of tones frame their subjects in a style that's magical in its impact. Coupled with delicate pastel tones, eyes, skin, and smiles leap out at the viewer, captivating us with the emotions on display!


Danyel Stapleton is a Providence wedding photographer providing artful images for Rhode Island residents and beyond! What really caught our attention in her images is her way of fully including the background. She has an eye for leading lines, impactful lighting, and textural details that solidify the story of each wedding day. Instead of constantly blurring the background out, Danyel frames intentionally so that it sings alongside her couples!


Hannah and Andy are the married Providence wedding photographer duo behind Hayes Baker Photography! They see weddings as a rare moment where all of the important people in one's life come together in one place, making it their honor to document these events for you.
In order to tell the story of your wedding, they intermix posed portraiture with documentary captures of laughter, tears, and all of the moments easily missed as the day flies by. We also love their color palette, which embraces shadows and dramatic lighting.
While he has an innate passion for photography, Jamie Corbman has also formally studied the arts, adding to his years of experience. Jamie's approach to wedding photography builds on his fashion and photojournalism background. His attention to every element within the frame ensures that they all lend emphasis to his subjects. And thanks to his photojournalistic background he is also a master of capturing decisive moments in weddings that contain an entire story within a single frame.


New England native Lindsay Hackney works alongside her husband Tim on your wedding to get intimate, documentary captures of the big event. From the dance floor to the reception, the two of them partner up and shoot using an extremely complementary vision.
Lindsay and Tim's subdued, filmic color palette also caught our attention. Colors gain a warm shift and there is an embrace of shadow that adds a contemporary mood to the image. Coupled with their abundant documentation of the venue and guests, the entire tale of each wedding is clear for all to enjoy.


Boston and Providence wedding photographer Michael Hendrickson sums up his style best in his own words. He has "a focus concentrated on posed journalistic and traditional wedding photography. I want your photos to be unique, breathtaking, and timeless."
His approach is perfect considering these are shots that can only be taken once. Michael's style is the apex of posed wedding photography, from humorous to heartwarming. He also takes full advantage of his ability to control lighting and the background, ensuring that not a single element within the frame feels out of place.


Couples, seniors, families, and weddings are what call to Iryna and her camera! In particular, outdoor ceremonies and photoshoots where abundant Golden Hour lighting and seaside backgrounds lend atmosphere to the day's events. Photojournalistic weddings are Iryna's specialty.
Working seamlessly in the background, she captures the day's events for images that carry a spontaneous and authentic character to them! And when presenting her final images, we're astounded by her eye for rich tonality and dramatic lighting that leave you feeling as joyful as you did in the moment of the photo.
From gigantic ceremonies to intimate micro weddings, no event is too big or too small for Seas Mtns Co. Love and the stories surrounding it are their focus and they provide expert, artful photography and videography to New England residents looking to get hitched. Based on Block Island with their very own film lab, Seas Mtns Co. is queer-owned and absolutely masterful at capturing weddings in any setting as well, from seaside elopements to packed, dimly lit church environments.


Katye and Joe Brier met while studying photojournalism at Syracuse University. Now, the Happy Couple apply their decades of experience to capturing documentary moments that go unnoticed by even most photographers! We love how infrequently their subjects are looking into the camera. They find those minuscule moments of pure art that end up carrying the entire wedding story free of posing.


We love just how much Kelly Louise's lifestyle photography informs her wedding images. The settings her couples pose within add so much interest to the frame. Classic cars, bouquets, mountains, and brick buildings tell wedding tales that range from contemporary to fine art in style. Though maternities and intimate weddings are her specialties, Kelly also photographs families, children, and a little bit of everything else.



Get together somewhere better
Book thousands of unique spaces directly from local hosts.
Explore Spaces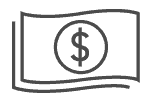 Share your space and start earning
Join thousands of hosts renting their space for meetings, events, and photo shoots.
List Your Space