The 11 Best Wedding Photographers in Salt Lake City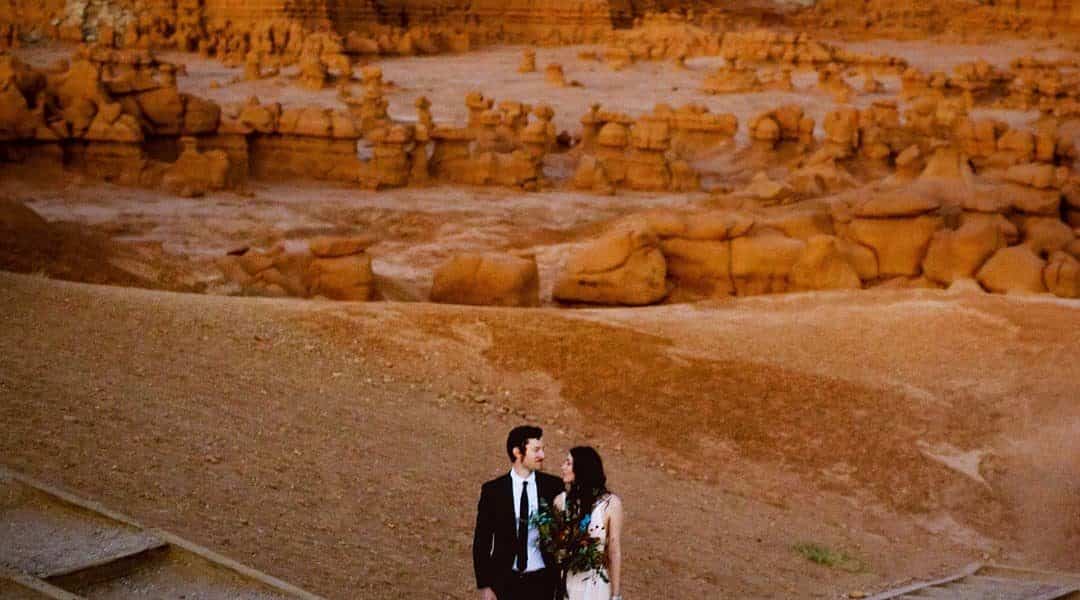 Utah is renowned for its mixture of modern cities and stunning desert landscapes. Lovers of couples photography have some of the finest scenery in America to capture their images in! Local photographers are definitely clued into this fact, and we took it upon ourselves to sort through their portfolios to find the crème de la crème wedding photographers in Salt Lake City. But you'd better hurry because these photographers get booked super-quickly!


With a BFA in photography and a current trajectory towards her master's in fine art teaching, it comes as no surprise to us that Danielle Waters lives and breathes photography. Her work showcases this, using a vibrant color palette and environmental portraiture that lets the entire frame tell the story of the event. We especially love her embrace of shadows in her images. Instead of recovering them like most photographers, Danielle's created an intimate, moody style that works nicely with the complex light environments of the venues she often shoots in.


With work that's appeared in several publications ranging from Utah Bride to The Luxe Pearl, as well as consistently rated as Utah's Best Wedding Photographer for every year since 2012, Pepper Nix is unquestionably one of the best. And judging by her client testimonials, Pepper is the photographer other professional photographers hire to cover their weddings. Her work is broad in scope, covering nearly all niches of the wedding world. Classic or documentary portraits? No problem. Monochrome, color, or somewhere in the middle? Regardless of the style, shots, and venue, Pepper Nix is one of the most notable wedding photographers in Salt Lake City.


Austen Diamond's own words showcase why we believe he's one of the top Salt Lake City wedding photographers: "I believe in loving love and embodying empathy. I strive to let humility, open-mindedness, and perseverance be my compass points." These qualities behind the lens are just as important as the ones in front; it takes an attunement to emotion to properly convey it beyond a sterile, documentary manner, and Austen's work is anything but. His work is particularly noteworthy in its playful character; he always manages to find elements that show us the individuality of his subjects rather than just smiles. Hiking boots, fishing poles, and mountain bikes should show up in far more engagement and wedding portfolios!

Couples and wedding photographer Madison Elle describes her style as warm earth-toned, using natural light to showcase both color and candid moments — and we agree 100%. Her work feels soft and connected, with a great balance of both classic posed and candid moments. Given her commitment to avoiding the "posed" look that's all too common in today's photography, she's down to innovate. If you're looking for top-quality video to go along with your wedding photography, Madison's husband Tyler is her partner in providing maximum coverage for each big event.


Being a Utah resident, Victoria Felt knows just how many incredible outdoor backdrops exist in the immediate area. That's why adventure, destination, and outdoor weddings in National Park and public lands are where she shines! Zion, the Wasatch Front, and the Coastal Redwoods are a few places she visits. Victoria can even arrange discounted travel for weddings on her bucket list of places to visit, including New Zealand and Iceland. With such a strong focus on the outdoors, it's no surprise her work amazes us from both a landscape and wedding perspective. Her expansive horizons create a sense of freedom, joy, and new beginnings in ways we rarely see in environmental portraiture.


Rachel Bernstein is a California native and recent transplant to Salt Lake City who's brought her own brand of wedding photography along for the ride! Her style has quite a bit of punch in terms of shadows, complex lighting, and contrast. Rachel's work feels moody and intimate, with earth tones that go well with skin tones, textures, and form — all without letting color take away from the emotion or composition. Colby Jones is her partner on and off shoots, working as lead videographer to ensure the entire story of your wedding gets told.


As a lover of travel, Michael Cozzens incorporates both lifestyle and destination weddings into the majority of his work. Michael's portfolio takes us on romantic journeys across the world to Peru, Estonia, and some of the most beautiful outdoor scenery in America. His work makes great use of light colors; rather than going for a washed-out look, his style is pure, bright, and often sharply contrasting with colored elements within the frame, which makes his clients leap from the page in tonal isolation!

In Chad Braithwaite's own words, "Our love for the outdoors and free spirit attitude shows in our photography," and this is definitely the case! His environmental portraiture showcases the emotional bonds of his clients in some of the finest scenery America has to offer. If you've ever wanted your couples images taken under a rock arch in the desert, at golden hour among a field of buttercups, or in a hammock at the seaside, Chad is the photographer you need. And as a master wedding photographer, Chad is skilled at not only capturing your special moments but implementing both film and digital photography techniques in the process.


Sarah is the expert wedding photographer behind Sparkle Photo. Never content to simply document a wedding, her goal is to find and highlight the emotion of the moment. She aims to compel the viewer to feel what she and her clients are experiencing. In addition, destination weddings are a particular strong point in Sarah's portfolio. While Utah has no shortage of stunning vistas, her wedding work takes her to Italy, France, Guatemala, and other locations known for exotic scenery and romantic vibes.


It can be hard to find photographers who dare to use styles radically different from what's trending in today's wedding world. Matte colors, standard poses and compositions, and washed-out highlights are so very common that Eden Strader's work is like a beacon of creativity in a sea of sameness. She describes her work as "where romance meets modern editorial," and we're inclined to agree! Eden's clients are captured in ways that would look perfect gracing the cover of any modern fashion or lifestyle magazine.
Punchy colors, backgrounds ranging from in-studio to lifestyle-oriented, and poses running the gamut from classic to playful are just a couple of the aspects of her work that we enjoy! If you're looking for a photographer who can showcase your wedding in a fresh light, Eden's without a doubt one of the most talented wedding photographers in Salt Lake City.


With work that's appeared in places such as the Finch Lane Gallery and Springville Art Museum, as well as publications like The London Times, Justin Hackworth boasts enviable accolades and talent. He, along with second shooter Tia Horito, are amazingly fluent in color. Justin's style uses a nicely contrasting monochrome that lends a classic element to his wedding photography. His work is especially intimate as well; rather than relying on telephoto views, he often shows us closeups that highlight just how open and comfortable he is with his clients.



Get together somewhere better
Book thousands of unique spaces directly from local hosts.
Explore Spaces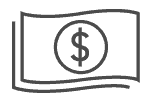 Share your space and start earning
Join thousands of hosts renting their space for meetings, events, and photo shoots.
List Your Space