The 12 Best Wedding Photographers in Toronto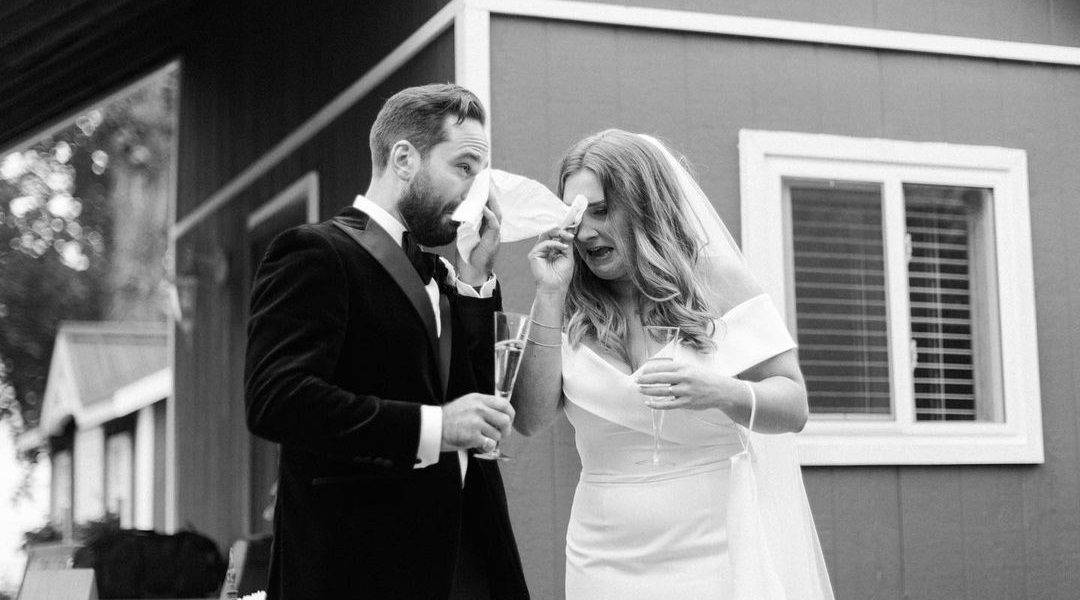 Toronto is a gorgeous area to have any photos taken, but those planning their wedding in the area are especially lucky to have such a stunning natural backdrop to play in! From the rippling waters of Lake Ontario to lush, evergreen forests and fields of wheat gently swaying in a morning breeze, the city is a visual feast that we are happy to dive into. Check out our favorite Toronto wedding photographers who bring a refreshing perspective to the genre.


You can tell by Corynn Fowler's easy smile that she loves her job, and that charm carries right over into her photography. The candid moments which she captures are delightfully authentic, like a bride and groom dabbing their eyes from the same tissue when they both got emotional and couldn't find the tissue box!
Alongside these memories are moments of supreme joy and tender reflection. Above all, Corynn's photos express a calmness and grace amidst a whirlwind day, and the giant smiles are testament to Corynn's talent behind the lens.


Ever since Lauren Asensio was young, she had "a thing" for cameras. That thing turned into a career, and we're lucky it did, because Lauren's charming photographs easily make her one of the best Toronto wedding photographers today.
Featuring romantic wheat fields, evergreen forests, and the sparkling waters of Lake Ontario, Lauren crafts each picture into a stunning portrait perfectly in harmony with the background. And she doesn't stop there—Lauren is also a popular family photographer in the area, so once the bride and groom have started a family of their own, they can return to Lauren for more.


Purple Tree Photography comprises a dedicated group of photographers each bringing their own special strengths to team. Incorporating backgrounds in fashion, lifestyle, and portraiture, their styles each effortlessly flow into one another's, culminating in stunning photographs which capture the love and excitement of the newly-married couple. We love the warm overtones and gentle use of light which makes this special day feel like the fairy tale it really is.
"Bright, airy, and romantic" are the three main adjectives Anum Mughal uses to describe her photography, and we would like to add a few hundred more! The effortless magic which Anum imbues into her photographs make us feel like we are turning the pages of a storybook, full of color, grace, elegance, and allure. Anum herself got married in 2018, so she knows what the bride is feeling, and uses that experience to better craft her art.


Tyler Tindale is a man who lives by his camera, working, as he says, to "capture life's moments." We love the rich colors and tangible textures in his picture, and perhaps we feel that way because Tyler still shoots on film. His eye for framing is superb, creating images that could appear in Vogue magazine just as comfortably as they could fit in a treasured home photo album.
Additionally, Tyler offers this extra bit of wisdom on his website: "I encourage printing your photos. Photographs are suppose to live beyond the screen. They are meant to be bent, worn, faded, and most importantly, enjoyed in your hands." Tyler's professionalism and genuine tender spirit make him one of Toronto's very best wedding photographers.


Ever since Dani Jager was young, she was photographing her friends, and now her ability to capture authentic moments has garnered her a spot on the list of top Toronto wedding photographers. Her beautiful and unique use of colors makes her photos immediately recognizable.
Plus, her adventurous spirit takes us from dazzling cityscapes to the pools of waterfalls as we admire her versatile portfolio. "I will do anything for a good photo," she says on her website, and we can see that that is true! Dani is based out of Toronto but will travel to "anywhere your love is."


John and Veronica run their photography studio together in Toronto, capturing the touching human moments which define a wedding day. Whether it's smiles or tears of joy, John and Veronica have their cameras ready. Couples from all backgrounds and ethnicities come to John and Veronica for their wedding day, providing unspoken testament to the photographers' ability to speak to all walks of life and make everyone feel comfortable and loved.
We love their use of natural lighting to pull out those whispering details, and draw the eye along the graceful curve of the bride's arm, or the flowing fabric of the veil. Theirs is a dazzling portfolio, and one which we find it hard to look away from!
Burhan Ranalawala is a phenomenal photographer—he incorporates every aspect of the surroundings into his pictures, crafting whole pieces which delight the senses and keep us enraptured. A brooding sky is no issue, as Burhan takes some of his most magical photos in these moments, contrasting the bride's glowing white dress against the oncoming storm. Burhan also has experience in videography, which couples might enjoy adding to their special day.


Asif Minhas has been a photographer for years and years, saying on his website, "I'm one of those lucky people who have their dream job." It didn't start that way, though—Asif was raised to be an engineer, and spent hapless hours toiling away in this trade until one day, he met a "big city girl" who gave him the space to think creatively and experiment with his camera.
He bid farewell to engineering and immersed himself in photography, and that was the start of a wonderful career. It's a labor of love at AMBR Photos, and it's easy to see how that passion has led to exquisite photographs. From quiet moments to large, joyful groups, Asif brings that inner life to his photos, something that every bride will swoon over.


10. Margaret Diotalevi of Avenue Photo
Margaret Diotalevi has the ability to turn even the smallest moments into something special, like wind in the bride's veil, or a close-up of the couple holding hands as the groom helps his new bride take her seat. Eight years ago Margaret brought on an assistant photographer named Adam, and they have been working side-by-side ever since, developing a rich, crisp aesthetic which captures every smile and leaves the newlyweds speechless. In a word, we would describe their style as modern and hip, perfect for the 21st century bride.


Dianne and Bertus Velthove are a husband-and-wife team photographing weddings in the Toronto area. Dianne describes herself as loving romantic close-up portraits, and slightly tidy-obsessed, whereas Bertus likes crafting creative images using a unique foreground, and enjoys hunting and fishing in his free time. Their teamwork results in gorgeous photography, finding the special moments to capture and guiding their clients towards graceful poses which are artistic, full of love, and timelessly romantic.


Hana El Zohiry is a young, vibrant photographer whose work definitely feels fresh and contemporary. She notices every detail about the people she's photographing, down the color of their eyes, inspiring her photographs from these observations.
We especially love the cool, down-to-earth color scheme of Hana's photos, which is a refreshing break from the light, airy feel of most wedding photographers, setting her apart as unique. This self-professed superfan of Taylor Swift and the Jonas Brothers is full of charisma and charm which will carry the newlyweds through their special day on a wave of optimism.


Photos as beautiful as your love.
Wedding photographers are very special people who we invite into the most personal and intimate day of our life. Capturing the joy of that day and the moments we want to remember, while keeping everyone calm and energetic, is all a part of the wedding photographer's duties. It might seem like a lot, but these amazing Toronto wedding photographers carry it off as if it were as easy as snapping the shutter.



Get together somewhere better
Book thousands of unique spaces directly from local hosts.
Explore Spaces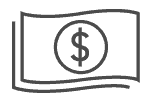 Share your space and start earning
Join thousands of hosts renting their space for meetings, events, and photo shoots.
List Your Space