The 10 Best Wedding Videographers in Brisbane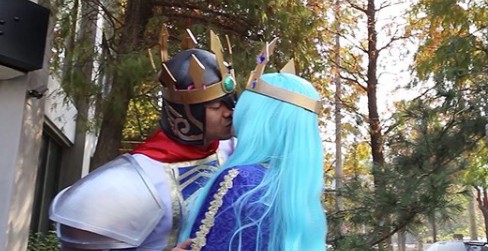 Brisbane is home to stunning scenery for weddings and elopements and some of the finest talents in the nation for capturing the fine details of your special day. Since the joyful event only happens once, you want to find a videographer whose style complements your vision of the day's unfolding! That's why we've curated this list of the 10 top Brisbane wedding videographers to partner up with in 2021.
Pre-wedding videos, proposals, and complete documentary coverage of your wedding day are all specialties of Rich in Beauty! Based in Australia and the USA, they work with both wedding and commercial clients to produce memorable footage instantly impacting viewers. The fast pace of Rich in Beauty's footage has a cinematic quality that allows viewers to appreciate every aspect of the day! The pace also adds to the sense of celebration and liberation that all of the best wedding videographers manage to achieve in their work!
Having studied digital media at uni, Ed knew from the start that he wanted to make videography his lifelong passion. And despite his years of experience working with married couples, he sees every wedding as a new story, a blank canvas ready to be made into fine art! Ed's eye for dramatic, storytelling backgrounds really sets him apart from other videographers that prefer working either close-up or from a greater distance. Ed finds just the right spacing that leaves his footage feeling like a documentary snapshot that features emotions, the couple, and the venue all at once!
Michaela of Your Wedding Story is a Brisbane wedding videographer who never gave up on her dream of storytelling. While she did end up taking a detour into law, her creative side eventually won out and demanded she enter journalism, and eventually, videography! Michaela defines her personal style as one that avoids cheesy moments. Rather than the typical montages on display, she wants to showcase your love as it is, in all its uniqueness. In her own refreshingly direct words: "My videos reflect the deeper significance of your wedding day. Love and joy don't need to be staged." We fully agree and looking at Michaela's footage. It's clear just how much this philosophy informs her work.
Joel Knights has been working with cameras for most of his life, trying to capture and document daily life, both its highs and ordinary moments. He even took up acting roles to better understand what goes into filmmaking and how to create captivating videos. Wrapped Up Media was founded by Joel in 2013 and has evolved into one of the top Brisbane wedding videography businesses in the region. Joel's style invokes a gentle yet dramatic flow that has you constantly on the edge of your seat, excited to see what comes next. And his way of showcasing the venue includes fascinating drone's eye views that leave no detail left out of the frame!
Brisbane Video Company specializes in wedding videography and business footage for local customers. This collective of filmmakers, photographers, producers, and marketers works hard to put together films that encapsulate a fleeting day's memories into something personal that will last a lifetime.
The way Brisbane Video Company focuses on moments of connection above all else is truly masterful! Embraces, kisses, laughter, hands held as the couples walk together … We're constantly feeling the warmth radiating from guests and lovers in their films. We also love their more subdued color grading, which offers a mood all its own and is a delightful departure from the more airy tones favored by this genre!
Madeline Rose is the talented Brisbane wedding videographer in charge of Mad Rose Films. She brings an innate talent for art and a bachelor of fine art and film degree from QUT to the table. And her love of documentary filmmaking is immediately apparent when viewing her work.
Madeline does include artfully composed and dramatic footage of each couple celebrating their day. But we're huge fans of the way she tends to use more candid and spontaneous coverage. It has a gentle continuity to it rather than bouncing viewers from one environment to the next. And her grading style is very natural and leaves you feeling like you're viewing the scene at the moment of capture rather than an artistic rendering of what was there.
Mitch and Chelsea are two wedding photographers and videographers whose taste for romance and authentic, messy expressions of love are continually in demand by Brisbane couples. By working as a team, they can cover every angle of your wedding simultaneously. Small wonder they've already been recognized by To The Aisle, the Wedding Playbook, Queensland Brides, and several other major publications. Their style is captivating, with warm colors and a slightly desaturated tone that asks colors to whisper while composition, form, and emotion speak plainly!
Trent and Jessie are Brisbane wedding videographers who have been honing their combined vision for nearly 10 years now. They see their work as a tremendous privilege; being invited into the most personal and emotional moments of your life is normally reserved for family and friends, after all! So Trent and Jessie use their talents to create fine art out of what's already a beautiful series of events. The way they use voiceovers while providing footage of both the venue and the ceremony is expertly placed to help us understand how the couples see one another. And the way they pick out little moments of silliness and other authentic expressions with the guests provides even the bride and groom with moments they might have missed.
Jess is a Brisbane wedding videographer who loves everything about weddings, from the dance moves out on the floor to the tears and laughter unabashedly displayed. Her love for capturing memories that would otherwise be fleeting and in such a rich format makes her a natural fit for videography.
The celebratory elements of Jess's videography are powerful and captivating for viewers. Her use of dramatic lighting, compositions, and emotions leave you smiling along with the guests and couples newly married. And the diversity of shooting angles she chooses, from drone's eye views to up close and personal with embraces and kisses, gives you a wedding experience even the other guests don't normally get to enjoy!
Moments of raw emotion are what Brisbane wedding videographer Karlin Pekhu lives for! And what better genre could there be for lovers of emotion waiting to be captured than wedding videography? We especially love how Karlin includes interviews of each couple, using a style that instantly reminds one of documentary footage taken on set during a major motion picture. Coupled with his eye for footage showcasing the venue and his especially intimate compositions of each couple expressing their love … We feel transported directly into the wedding as guests for the day. Karlin's color grading is also of interest, with a warm profile and delightful contrast that stands apart from the flatter profiles used by other videographers!

Get together somewhere better
Book thousands of unique spaces directly from local hosts.
Explore Spaces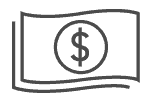 Share your space and start earning
Join thousands of hosts renting their space for meetings, events, and photo shoots.
List Your Space