The 10 Best Wedding Videographers in Sydney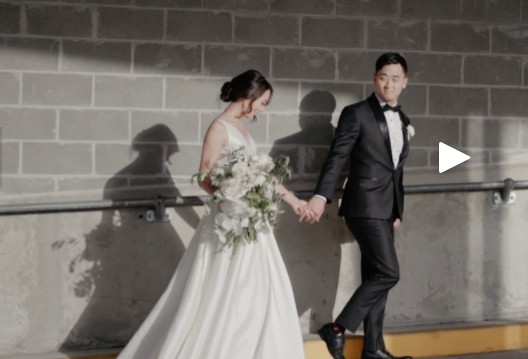 From securing the venue to planning for guests, there is so much that goes into each successful wedding! And finding a videographer with the right vision for your day can take ages with so much talent available. Fortunately, we've curated this list of the 10 best Sydney wedding videographers for you. With this list, we hope to help you to save time for what's important: enjoying your ceremony day!
Even in high school, Judy An was known as the girl who took every opportunity to film an event. From birthdays to fun music videos, she was always experimenting with filmmaking. Therefore, it's small wonder she graduated with a media degree from UNSW and began her wedding videography business in 2015! Her approach to filmmaking relies on immersing herself in the emotions and stories that bubble up to the surface at each wedding. Thanks to her love of connections and intimacy, her couples can re-experience these emotions at their leisure for years to come!
Marcus Rusbourne is a Sydney wedding videographer who sees his work as not just a job but a true passion. And, it's this passion you see on display in all his work. The candid, authentic way he tells the story of each wedding day gives his work a strong documentary element that sets him apart from many other videographers.
His emphasis on seamlessly integrating verbal dialogue into his scenes adds layers that keep us immersed. But it also makes us want to know more about each unique wedding. Also, we love the cinematic, slightly warm color cast Marcus uses, which nicely matches the warm emotions on display!
Blush Pink Photo & Film celebrates all things romantic through high quality, cinematic photography, and videography. Close-up compositions where we feel completely immersed in the action and emotions of the day are the norm for Blush Pink. We're truly amazed by how intimately they work as videographers while leaving people entirely at ease with their cameras! Best of all, the way they feature the venue is to die for! From the Sydney Operahouse to farm and church venues, they manage to completely transport viewers into the scene as wedding guests.
Anne Esteban sees her work as a gift to her as much as it is to you. By capturing and telling the story of your wedding day, she gets to be a part of how you relive those memories for the rest of your lives! From highlight footage to complete documentary capture, she uses a soft, nostalgic style. This style captures both the fine details of the day as well as the most important moments. Dresses, conversations, flowers, laughter, and nerves all get their time in the spotlight. Also, the variety of angles Anne works from adds a cinematic quality to her videography!
Fast-paced and thrilling are a few adjectives we'd use to describe the wedding videography of MG Issac. Even looking at his photography, we can see the influence that modern motion pictures have on his work. Many of our favorite images take on the look of a movie poster, complete with dramatic backgrounds and contemporary rendering. His wedding highlight videos feel just like a theater trailer, with music and compositions to match. This is marvelous if you're looking for something different from the slower, more dreamy pace used by the majority of Sydney wedding videographers!
Frankie and Chloe are a husband and wife Sydney wedding videographer duo. They are constantly in demand for their love of powerful emotions and dramatic lighting. Because of this, they only take on a select number of weddings to ensure the quality of their footage meets your expectations!
A relaxing, enjoyable shoot is what they aim for, which we love to see because it takes the nerves of being in front of a camera out of the equation. Their couples have a spontaneous sense of joy that's entirely authentic. Together with the complete absence of stiff, formal takes, we feel that Salt Shaker Films has an uplifting quality that goes well beyond mere documentation of each wedding!
Ben of Scout's Honour Films is a natural storyteller. His Sydney wedding videographer business brings a documentary angle to each event. In fact, his coverage includes everything from pre-wedding cricket matches to the afterparty. We really enjoy how Ben focuses on the playful side of things. The people you love coming together and enjoying each other's company with laughter, silliness, and bad jokes. The things that each couple often misses out on as they are busy preparing for the day.
Yet, even these "behind the scenes" moments are brought into the limelight by Ben. Doing so, he weaves a complete story of the wedding from the perspectives of guests and couples alike! Each Scout's Honor film truly feels like a celebration of connections.
Dion Cario is a full-time Sydney wedding videographer whose work favors connections over posed and pre-composed takes. And it speaks to his talent at working with people because this style can be difficult when folks often feel ill at ease in front of the camera. Dion's grading style complements his dedication to documentary coverage. Doing so, he provides a natural look that's easier for us to imagine being a part of.
Jefferton and Dimity are a duo from the Blue Mountains whose complementary vision and love for cinematic wedding photography and videography keep them in demand. Their style of personalized documentation is as equally at home in big events as it is with small, intimate elopements. Because of this, The Mountain Folk Film & Photography stand from the crowd. They add a relaxed ambiance to the footage thanks to their shadow embracing style. Their style also has a much more natural character than the strong grading used by other videographers.
Rachel and Benjamin are a married couple of videographers whose own romance inspires their approach to wedding filmmaking! Their vision as Sydney wedding videographers is highly complementary, and their past experience in design, art, and photography informs their current love of films. Because of this, The Honey Glow's style is oriented towards documentary capture, ensuring you're free to enjoy your day while they work seamlessly in the background. This approach also allows them to capture candid moments easily missed by couples absorbed in the emotions and nerves of the day.

Get together somewhere better
Book thousands of unique spaces directly from local hosts.
Explore Spaces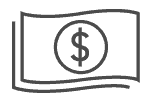 Share your space and start earning
Join thousands of hosts renting their space for meetings, events, and photo shoots.
List Your Space