---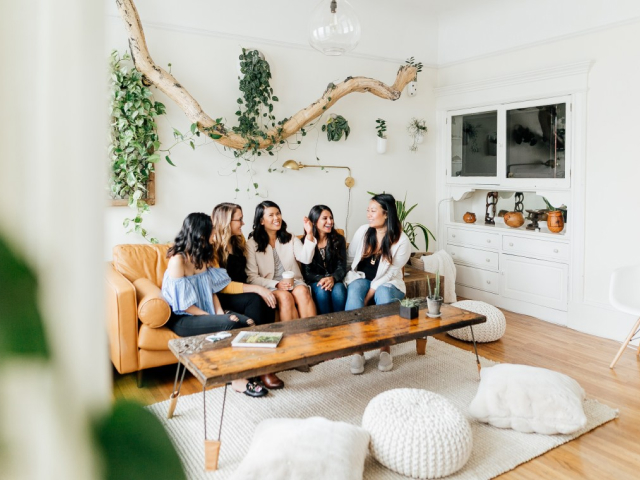 How offsite spaces work on Peerspace
Peerspace is the easiest way to book unique spaces for meetings, events, film, and photo shoots.
Unique spaces
Every day we uncover new, creative spaces — from local galleries to hidden rooftops, and beyond.
Honest pricing
Our spaces are priced to fit your budget. Pay by the hour without worrying about hidden fees.
Smooth bookings
No more messy contracts. We build the tools to make booking a space as easy as the click of a button.
Discover Spaces
---
Popular offsite spaces
---
Find offsite spaces near me
---
NE Mission Off-Site Space in Photo Studio
The place was great, big and clean. Perfect for our offsite needs. The owners were polite, helpful and always on time. I mi
ght not recommend the place for groups bigger than 15 or so people as there is only 1 bathroom but it was perfect for our needs
...
Spacious Offsite Location in Photo Studio
Corey's space was so great and well equipped for our offsite. Robin who helps manage the space was invaluable and very help
ful! I'd fully recommend having a team meeting here for 40 folks or less. Everything was set up and ready to go, making it easy to get
...
Spacious Offsite Location in Photo Studio
Creative OFFSITE LOFT in SoMa SF
Great space, great host, great supplies. Was perfect place for our 8 person team offsite
Converted Warehouse Studio Retreat
This was a great space for our team offsite! I will be using it again. The space was a little cold, but the heater, once
on, did its job. The walls were great for our activity - very smooth walls for the graphic recording 101 session we were doing. I forgot
...
Bright & Spacious Multi-Floor Company Meeting Loft w/ Outstanding Service
Wonderful space for our company offsite of 25! Even better for the happy hour that followed :) Can't wait to utilize the sp
ace again
...
Bright & Spacious Multi-Floor Company Meeting Loft w/ Outstanding Service
This was our team's first business offsite, and I am personally so thankful for stumbling upon this space. The team was fle
xible, supportive, and very prepared. Beautifully designed space, great facilities and conveniently located. Thanks again
...
Tons of natural light, skylights, soaring ceilings!
Another great visit to Hannah's space for our quarterly offsite. Caley was a pleasure to work with and look forward to book
ing again in the future
...
Beautiful soundproof conference room overlooking the heart of Bunker Hill.
This was a wonderful venue. The space was very clean and had all of the amenities needed for a successful team offsite. T
he host was extremely helpful and the view was fantastic
...