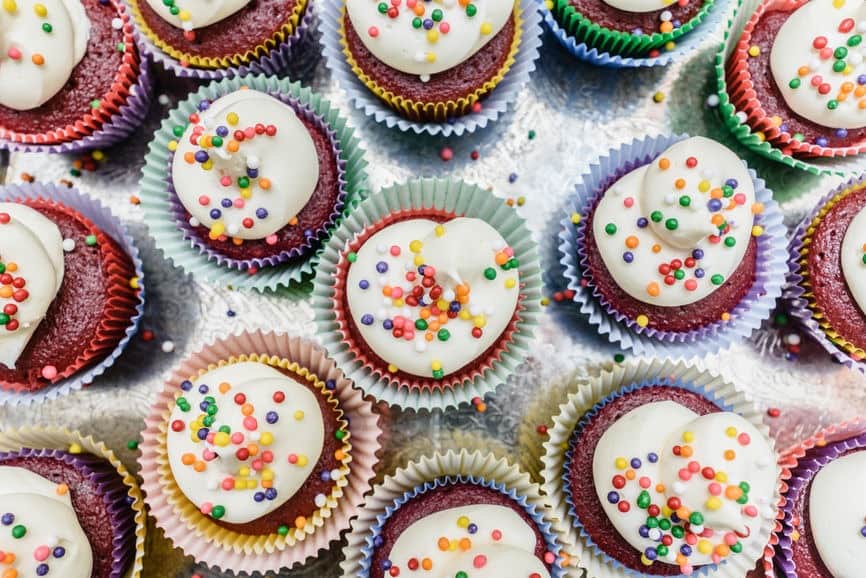 Brands everywhere are focusing on experiential marketing. The latest trend in marketing has become popular because it is all about creating positive, emotional association between the brand and people experiencing the marketing. As a result, the communication about the brand is more personal, it creates brand loyalty, and it can make a brand stand out among its competitors. Brands are turning to experiential marketing ideas more and more because of its vast potential and cost-effectiveness. For corporate event planners, the goal is to turn an event into an experience, one with an emotional impact, and one that is memorable. If you're not sure where to start, take a look at these successful experiential marketing examples and get inspired for your own event.
Partner up
Lifestyle media brand Refinery29 has brought their 29Rooms experiential marketing campaign to both coasts the past few years. The interactive maze of technology, style, and culture are created in collaboration with a variety of brand partners. Personalities in social media, art, music, fitness, and fashion are paired up with relevant consumer-facing companies to create unique dynamic experiences for attendees of the event. The hands-on, participation-welcomed approach inspires creativity and memorable associations to brand. For a similar successful event, make sure the companies and personalities involved are on-brand and recognizable by the audience you're targeting. Aside from that, get wild with activities and projects to really wow and engage your audience.
Fun Theory
The first rule to break when it comes to experiential brand marketing is that the idea doesn't have to involve the product. It simply needs to give your audience a positive experience that they associate with the brand. For car company Volkswagen, they wanted to capitalize on having fun in a unique way that really spoke to the masses. In a German subway stop, the Volkswagen team created "piano" stairs as a fun alternative to the escalator, just next to the stairs. When commuters would choose the stairs, each of the steps would play notes. The automotive brand encouraged people to play their own tunes and really let loose; resulting in 66% more people opting for the stairs. For these non-drivers, they now had an affirmative reaction to the brand and are more likely to choose Volkswagen cars when they want to have fun.
Tech-Challenged Audience
For Oreos, the most iconic sandwich cookie, the design has stayed consistent pretty much since the beginning. So during a SXSW festival in Austin a few years ago, the cookie company incorporated the latest 3D printing technology to give their audience a chance to make a one-of-a-kind flavored Oreo cookie. The combination of the traditional Oreo sandwich cookie and the limitless freedom of 3D printing design left audience participants with a memorable opportunity to be creative. Extending participation to those outside of SXSW, Oreo flavors were chosen based on what was trending on Twitter at that moment. Mondelez International described the experience as "deliciously hyper-personalized and customized snacks based on real-time data collection." Putting a modern tech twist to a classic cookie was a great way to capture the attention of SXSW attendees. This experiential marketing case study was a proven successful example of associating outside industries to your brand.
Surreal Reality
Back in 2007, 20th Century Fox may have been one of the first to take a familiar TV location and bring it to life. In their experiential marketing campaign for The Simpsons movie, the film studio turned 7-Eleven convenience stores all around the US into Kwik-E marts from the cartoon show. Fans swarmed to locations to explore the stores and shop. Since then, other shows like Arrested Development opened up a banana stand before the release of a new season and when Friends went to Netflix, they too built up brand loyalty by serving coffee at Central Perk, complete with the famous couch the characters would frequent.
Offer Value
Most known as a drink for athletes, Gatorade pivoted their brand awareness to create an experience where the average consumer could be transformed into an athlete. By providing their audience athletic examinations akin to the kind that rookie athletes go through prior to entering a professional league, they created positive and aspirational associations for participants. Gatorade which partnered with Xbox Kinect and Sparta Science among others, tested audience members for their athletic abilities including flexibility and reflexes. Participants could then apply their data to workout routines and their diets just like professional athletes do.
Messaging Your Customers Wants
Health-conscious frozen dinner company Lean Cuisine clever moved their messaging from weight loss to something more positive and emotional. They launched an experiential marketing event in the middle of New York City's Grand Central Station. Rather than focusing on the stress and pressure of weight loss, Lean Cuisine asked passersby for meaningful alternatives they would like to weigh themselves with, resulting in responses such as love, work ethic and more. By turning the attention on the message, Lean Cuisine was able to successfully associate the positive message and feelings to their brand.
Intent Emotional Responses
For jetsetters and business travelers, the frantic energy of airports is one they know well. Delta sought to emphasize the importance of slowing down with an experiential marketing idea that requires individuals to be still During the 2015 TED Conference, Delta gave attendees an orb upon entering a glass room. After placing their hands on the biometric sensors, the orb would capture their resting heart rate and provide a soothing pulsing light in rhythm. After the meditative moment, attendees were given the orb as a gift which served them as a reminder to slow down when they felt rushed. According to the experiential marketing case study, Delta's Stillness In Motion campaign resulted in 9.3 million Twitter impressions.
Clear Call to Action
When TNT network came to Belgium, their tagline was "We know drama". To engage potential viewers and create brand awareness, they installed a big red button in a quiet Belgian town. Passerbies were encouraged to press the button to add drama. When the button would be pressed, actors would create a dramatic scene that continued to build as more folks pressed the button. Onlookers engaged in watching quickly got the message that TNT would provide plenty of entertainment.
Team Up or Not
Zappos cleverly piggybacked on Google's successful experiential marketing campaign where individuals would get a cupcake for sharing an image using the Google photo app. In 2015, the online shoe store set up their own giveaway where people could get free stuff by donating a cupcake. Zappos set up a large cardboard box right next to Google's cupcake truck and with each cupcake donation to the box, a participant would receive accessories such as shoes, gloves, and watches in return. By informally teaming up, Zappos positioned their brand as where you go to get something you really want, not just a free throwaway item like a cupcake.
Don't Underestimate Self-Expression
A couple of years ago, well-known clothing brand Old Navy celebrated their 20th birthday with a #Selfiebration experiential marketing campaign. When viewers post selfies on Twitter along with a wish and the dedicated hashtag, machines installed in shops around New York City and Los Angeles would use balloons to create their self-portrait. Those with displayed selfies also received a gif of their balloon art as a fun keepsake.
Hopefully, you've taken a few lessons from these exciting and innovative experiential marketing ideas. The mix of out-of-the-box event marketing and technology trends offer a great jumping off point for creative and on-brand experiential marketing events. Remember to stay focused on your brand identity, partner up strategically and really know your target audience when creating a memorable experience.