12 Best Boudoir Photographers in Miami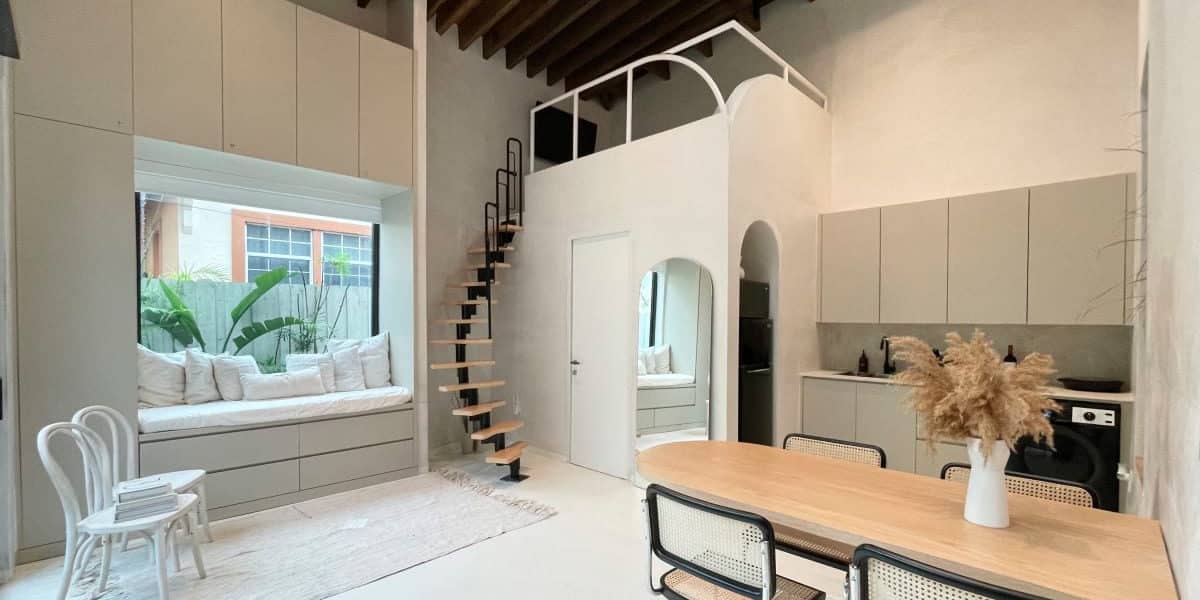 Miami is world renowned for its tropical atmosphere and sensual vibes. There's nothing plain or generic about Miami, making it the perfect location for a boudoir photo shoot. A professional boudoir photography session in Miami should perfectly highlight those elements while capturing you in all of your glory. If you are looking for a Miami boudoir photographer to bring out your sexiest side, check out the work of the following artists!
Marilyn Sanchez is our top boudoir photographer in Miami for both her experience (one thousand women and counting) and her inclusive mindset, whatever your gender she is here for you! If your vision runs into more niche territory, contact her for a consultation because she has packages that cover more erotic tastes than anyone else on this list. Oh, and did we mention she's worked with Playboy? For a totally luxurious shoot, we recommend renting this 3-story penthouse with a private rooftop terrace in downtown Miami.
An internationally published fashion photographer, Basy, the Miami boudoir photographer of The Intimate Studio, knows everything there is to know about posing and making people look effortlessly glamourous. The other half of his team, Julie, is a creative director in her own right and will be present at your shoot to help everything flow perfectly. They are the perfect creative match, tending toward romantic styling and dreamy soft focus shots. The work speaks for itself—check it out!
A multi-talented Miami boudoir photographer, also making portraits of almost all types, Fokel Photography specialises in sensual fitness photos. If you've worked hard for your rocking bod, the photographers here want to help you showcase all your effort with a session celebrating you! The style is more lifestyle photography than traditional boudoir—a combination of posed and posed-that-look-candid shots that show the full range of your personality, and your six-pack.
Believing that sensuality doesn't need to mean nude, or even lingerie clad, Ingrid Morgreen helps every woman discover their inner goddess, no matter what their comfort level. She even has an award for her work with Vogue Italia, which never hurts the resume, especially if you are going for a magazine inspired styling in your Miami boudoir photography shoot. She helps every woman in front of her lens look gorgeous, proving yet again that no matter what your age or body shape, you are perfect as you are. To capture Miami's tropical style, check out this gorgeous Spanish-style house in Coral Way.
Marilyn Scavo is the perfect Miami boudoir photographer for you if you're looking for a sultry couples shoot or a "'dudoir" shoot. Her finely tuned eye makes ALL people, regardless of gender, look sexy—a talent in an of itself. Whatever your vision—whether it's fully nude or a studio session with your lover—she will help it come to life in her hi-definition editorial style.
Sindy Perez blends lifestyle and fashion sensibilities into her Miami boudoir photography. She captures women just being themselves, while also capturing their smouldering side. A bonus if you're coupled up, her couples photos are red-hot. If you're looking for a luxury boudoir experience, look no further, her focus is just as much on the experience as it is the photos, so you are sure to be comfortable while you are making magic with her. This luxury apartment with a view in the Wynwood Art District would make the perfect backdrop for Sindy's style.
Candice Spears is one of the most-followed Miami boudoir photographers on Instagram—we suspect that it has something to do with her super sexy portfolio. She's the photographer for you if you love dark, moody portraits. She uses light and shadow to highlight every sensual curve, with a masterful result. If you want to become an art piece, check her out. Her style pairs perfectly with this industrial chic gallery and studio in the heart of Miami.
Nikki Watarz is one of our top Miami boudoir photographers for two reasons: her photographic prowess and her body-positive philosophy. She looks at your session as more than a series of photos — it's a chance to celebrate all of the things that make your personality and your body beautiful. She tailors each shoot to her subjects desires and tastes, and even offers complimentary hair and makeup services to enhance your latent beauty.
If you want your Miami boudoir photography session to be with an internationally recognised fashion and beauty photographer, Daria is your best bet! She has worked with both Playboy and InStyle magazines so her photos all have that magazine editorial vibe—perfectly posed and polished. If you're an aspiring model, or want to be for the day, check out her phenomenal work!
If you're on the lookout for an authentic Miami boudoir photographer, Lindsay Carlisle is the one for you! She highlights your own personality, as well as your unique body, and the result is a portfolio of beautifully empowering photographs. Technically she's based in Tulum, Mexico but since she regularly schedules shoots in Miami, she made the list. There is something special about her photography combination of sun and skin, check it out for yourself! If you're not ready to bare it all outside, this 1,000 sq.ft. daylight studio in downtown Miami is the perfect blank canvas for your photo shoot.
With his "tropical boudoir" series, Chris Diamond wins our vote as one of the top Miami boudoir photographers. Richly coloured, with plenty of floral and foliage accents, he stands out for his creative take. He blends a fashion sensibility into his work—perfectly posed for maximum effect. If you want something more artistic and imbued with the vibes of Miami, definitely check him out!
Victor Montesario is the ideal Miami boudoir photographer for those looking for a photo artist with a fashion and commercial background. Choose him when you want twenty-five years of experience directing models to inform his posing of your body or when you want the polish of a centerfold shoot without overt nudity. His style tends to be close up shots, keeping the focus on you in all your glory, with an artistic touch here and there.

These Miami boudoir photographers run the full gamut from authentically you to centerfold sexy and everything in between—one is sure to fit your style! If you are looking for an intimate and beautifully appointed space to host your shoot, check out Here's How and Where to Rent an Apartment for a Day to guide you through the rental process.