12 Best Boudoir Photographers in Nashville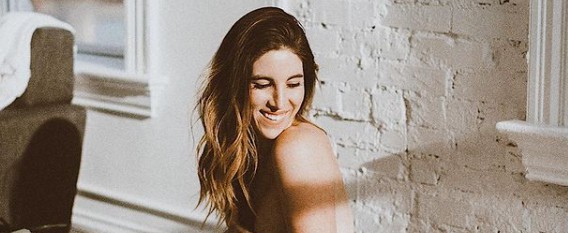 Looking for the finest boudoir photographers in Nashville? That is completely understandable! After all, if you are looking to give yourself the empowering gift of self-expression, a boudoir photoshoot is the way to go. The experience can provide the confidence boost you need to embrace your body and show up in the world as your best self. And after you find your perfect boudoir photographer on this list, check out Peerspace to book a sensational boudoir setting for your shoot. As the largest online marketplace for hourly venue rentals, we have hundreds of stunning spots in Nashville alone.
No matter where you are in life, boudoir is for you. But don't just take our word for it. Let one of these amazing boudoir photographers in Nashville prove it to you. They are certified expert coaches in the business of getting your sexy on.
Jennifer Cody is so passionate about photography, she was fired from her job as a surgery clinic scheduler after spending too much time editing on the clock! It's also clear that photography is what she was meant to do. Ever since her side hustle became her main gig, this Nashville native has been shooting dreamy boudoir photos out in the summer sunshine and styling soft, angelic, catalog-worthy shoots indoors.
Jennifer loves the opportunity to connect with clients, making each session comfortable and laid-back. If you need any further proof of her talent, she's vetted by a fellow best boudoir photographer in Nashville (she took Rachel of Brass Penny Photography's boudoir photos!). Want to recreate this immaculate vibe? This East Nashville bohemian house with exposed brick would make the perfect location.
La Boutique owner Lyndsie has loved photography since childhood. She's also a talented makeup artist, making her a one-stop shop for the perfect boudoir experience. A glance through her spectacular portfolio will show you that Lyndsie prizes authentic moments with a warm, nostalgic touch.
Lyndsie's a fan of outdoor shoots, and when she brings a session indoors, she loves working with low mood lighting. Like most boudoir photographers in Nashville, she also works weddings, so she loves capturing love. Her couples shoots are cozy and reminiscent of a Sunday afternoon nap.
Holly Douglas is a fierce feminist photographer who specializes in boudoir. She values her role as your visual storyteller and also loves to play with shadows. The video testimonials on her site can attest to her expertise in showing clients in the most beautiful light.
Holly offers classic studio boudoir sessions as well as maternity shoots, and couples sessions. For a behind-the-scenes look at a Holly Douglas boudoir photography experience in Nashville, check out the videos on her website. Take things up a notch with the perfect location — this luxurious Green Hills home.
https://www.instagram.com/speechlessboudoir/
Speechless Boudoir is a studio run by a husband and wife photography team who have been boudoir pros for the last decade. In fact, they only book one shoot per day to ensure that the team is dedicated to giving you the best boudoir photography experience in Nashville. With Speechless, you are the star of the show, and if you want, you can be a movie star.
The studio also partners with sister company MokEH Studios to capture your session in a video at your request. If this is your first time booking a boudoir shoot, check out the helpful boudoir resources on their website.
Shannon Tommy is not only a music and wedding photographer, she's also one of the most unique boudoir photographers in Nashville. Her photos are enchanting and mystic in style. She loves bringing shoots outdoors to illuminate clients with sunshine. Shannon is a master at working with light to give her photos a beautiful glow and loves to get creative with props. Much of her outdoor work incorporates flowers and greenery for a stunning nature-inspired look. For indoor/outdoor options, we recommend renting this vintage 1954 Airstream and embracing your inner wanderer.
Shannon also has something to say about anyone considering a boudoir session. "So often I hear "I'm too uncomfortable in front of the camera" or "Not until I lose 20 pounds." Seriously, screw that. My portrait and boudoir sessions are not about looking perfect or overly retouched." We love her for her talent and this attitude!
Now here's a story for the hopeless romantics looking for a boudoir photographer in Nashville. Husband and wife photography team Amy and Charles met at age six (six!) and now work together on their shared passion.
The couple adores capturing the most candid, authentic moments because they believe it's in those moments that their clients are at their most beautiful. Their inclusive, LGBTQ+ friendly business has been widely recognized in the wedding photography realm. In their boudoir work, Amy and Charles get creative with shadows and themes — they even dragged a bed outside for a shoot! 
A Canadian native, Laurie Pearson has spent the last decade-plus in Nashville, loving life and taking incredible images. Along with boudoir work, she is also a popular local shutterbug for her wedding, engagement, and portrait photography. Boudoir sessions with Laurie are super laid-back and playful. No matter what, they always result in the most vibrant photos.
We think this chic, modern studio pairs perfectly with her style. Book Laurie and this studio to make your seductive and sophisticated boudoir shoot come to life.
Husband and wife team Dawn and Shane are no strangers to working together creatively. In fact, they had a radio show named after them! Now, they are one of the top boudoir photography teams in Nashville. Dawn uses her fashion degree to serve as an assistant to Shane, the one behind the camera. Shane himself had been a professional photographer for a decade, with portraiture being his strong suit.
Together, they create a boudoir atmosphere that is the best of both worlds for their clients. They work in a 1,500 square foot studio, shooting alluring photos in low lighting to create an air of seductive mystery.
Brass Penny owner Rachel wasn't always into boudoir. In fact, she was skeptical of the style and thought it was actually kind of cheesy. That is until she did a shoot of her own. (You can read all about her boudoir experience on her website if you're feeling nervous about booking your own).
Now that she has fallen in love with boudoir, Rachel wants to know you and your unique story, and she's delighted to be able to capture a chapter of it in an intimate shoot. Her photos are bright and sunny like her personality. She's a big advocate of drinking during sessions if it'll help you let loose. For extra fun, consider booking this gorgeous Victorian home in East Nashville for your session.
Kristen is a fun-loving mom and boudoir photographer in Nashville who wants to offer you a transformative experience. She loves working with first-timers because she knows what it's like to be in front of the camera, too. She's photographed over 500 women to date, and still adores her work!
As a top natural-light photographer, Kristen's photos are soft and bright. When you work with her, you might enter the shoot as awkward strangers, but you'll definitely leave as friends. 
Caley Newberry started as a wedding photographer before she discovered the power of boudoir and decided to join the ranks of other boudoir photographers in Nashville. She's all about using the boudoir experience as a way to break through your insecurities. In fact, Caley wants to show you the beauty everyone else can see in you, the sparkle that you might overlook when glancing in the mirror.
She works her magic in her own studio in historic Germantown. Her photos range from elegant black and white to soft and glowing. And we love every single one of them.
If you've got a dream boudoir session in mind, book with Joy! She loves doing themed shoots and will work with you to make your vision come to life in the studio. When you work with Joy, you'll get to indulge in complimentary mimosas on set and have the option to bring a friend, for a fun-filled day.
For first-time boudoir models, she offers a welcome guide on her website that can answer any questions you may have about the boudoir experience. 
If you want a boudoir shoot that is more experience than just pretty pictures, check out The Adore Girls. Owner and photographer Jamie Pfister started the studio with the mission to create a boutique boudoir experience for women by women. She has since assembled an incredibly talented team of second shooters, hair and makeup stylists, and videographers, all of whom work cohesively to give you the precise boudoir session you envision.
Boudoir photographers in Nashville rely on Peerspace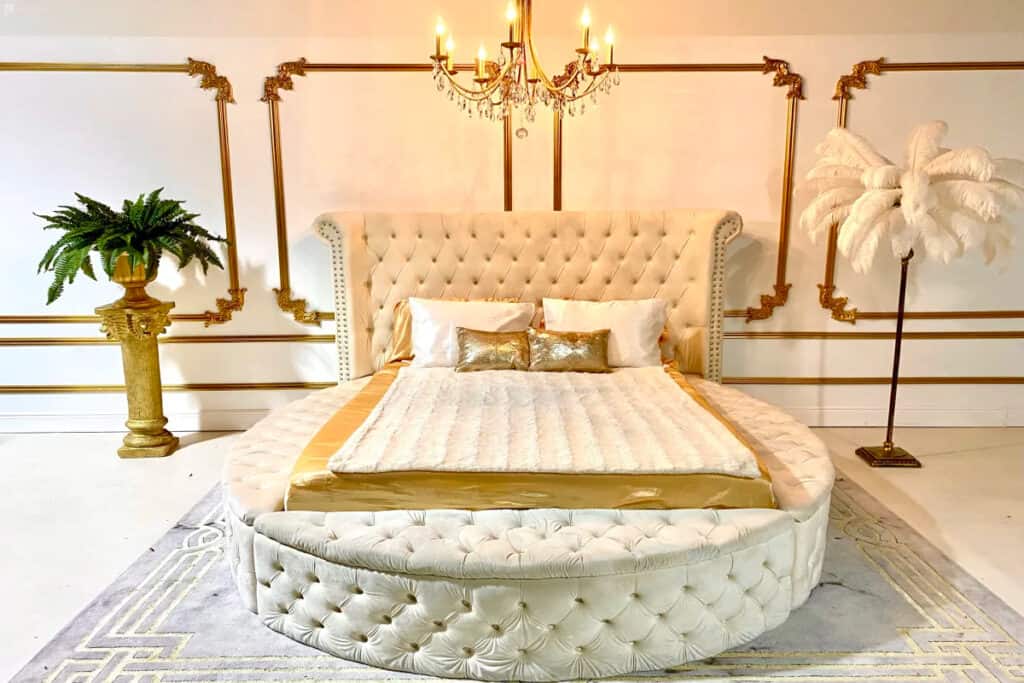 We hope you found your perfect boudoir photography match on this list. And remember, no matter which side of the camera you're on, Peerspace can help you find the perfect location to bring your boudoir dreams to life!
Don't be shy! Book your boudoir shoot and realize the full potential of your beauty. A boudoir experience is the perfect celebration of exactly who you are in the moment. Any reason is a good reason to take yourself on a mini-retreat. For a boudoir destination, browse all of Peerspace's photoshoot locations in Nashville. For maternity boudoir shoots, check out these amazing ideas.