The 13 Best Boudoir Photographers in New York City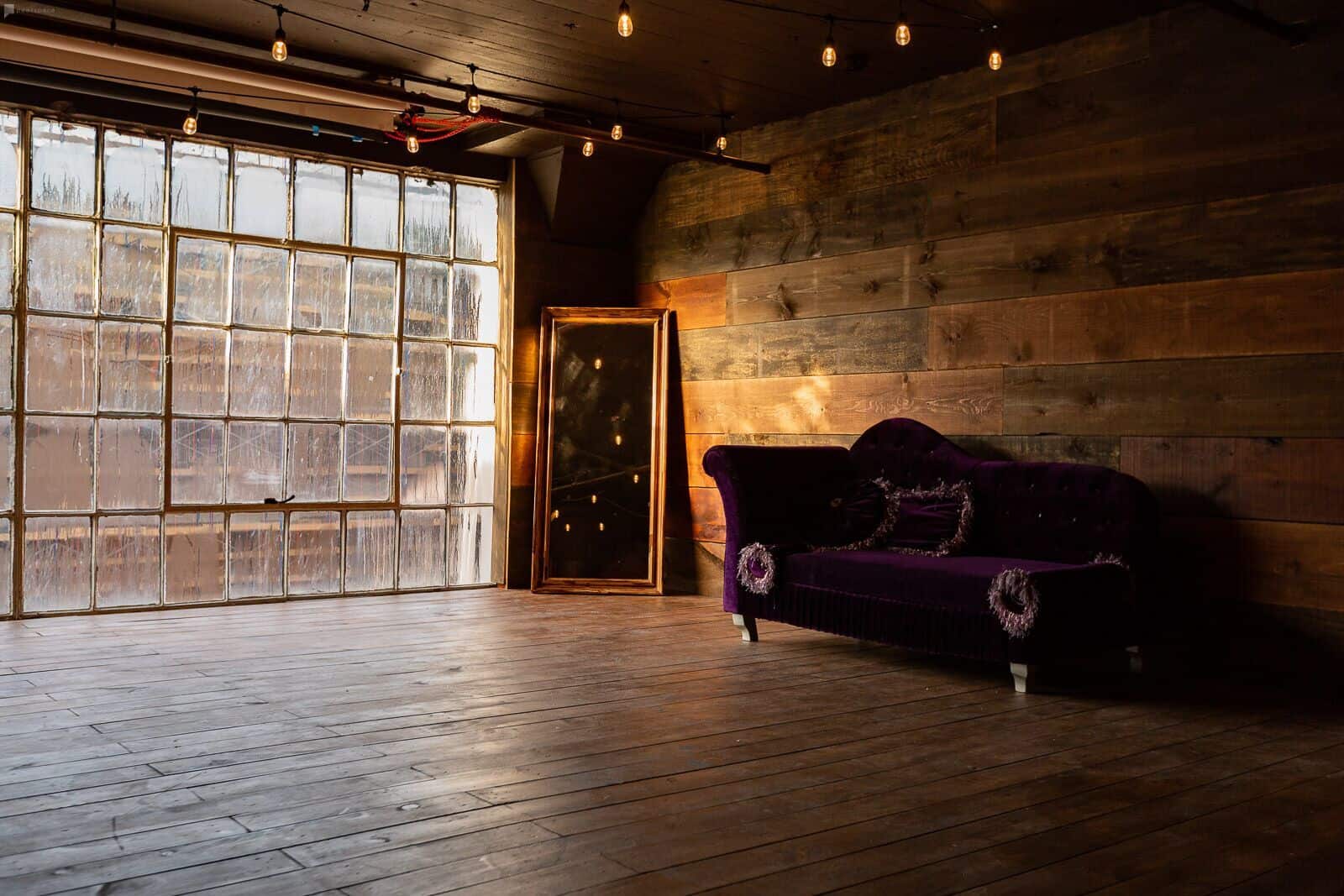 Boudoir may be the most intimate, sensual, and empowering style of photography. It can be a way for the subject to reclaim their sexuality, confidence, and sense of self. One of the central jobs of a boudoir photographer is to make sure the subject feels as comfortable as they can and as beautiful as they are. These incredible New York City boudoir photographers do just that — effortlessly and with the style and sophistication that NYC artists always seem to bring to the table.
Hinging his art on the belief that boudoir is the route to accessing your best self, Firas Jannan is a New York boudoir photographer with a purpose. Jannan works alongside his wife and artistic director, Veronica, ensuring the best and most comfortable experience for all clients. His work is a stunning ode not just to the female body, but also to the beauty of how different every woman is from the next. Each picture is an intimate glance into its subject's world; a world — and body — which they own with pride. Need inspiration to book a session? Imagine you, champagne, and lingerie, in this sun-soaked Williamsburg penthouse.
Shooting since she was 10-years-old, New Yorker Aymee P.S. fell for boudoir photography the second she discovered it. Her focus is the reclaimative power a boudoir shoot gives women. Aymee's intimate portraiture captures her subjects in ways that make them feel like the incredible people they are. Using primarily black and white photos, she strips the layers back, showcasing her subjects as beautiful pieces of art. Through consistency and hard work, she's cemented her position in the New York City boudoir photography scene.
More than 400 women have been in front of Nomi Ellenson's lens. And each of them left feeling more beautiful than before. While Nomi got her start in fashion photography, it was an industry that made her realize the world's definition of beauty was too narrow. That was something she wanted to change. With shoots celebrating curves, lines, scars, and dimples, she's created a comfortable space for any NYC woman wanting to feel gorgeous the way they are. Like so many New York City boudoir photographers, she's all about making every woman feel sexy in their own skin, a cause we can't celebrate enough.
Evgenia Ribinik is one of those New York City boudoir photographers for whom photography isn't just a movement, but a lifestyle. As well as being a talented photographer herself, she's also a boudoir mentor. When it comes to style, her portfolio is drenched in it. Her images are unique, sensual, sexy, and flooring, just like the city she calls home. They also wouldn't look out of place in a Vogue editorial. We can't help but think a shoot with Evgenia in her Brooklyn studio would be a dream.
If you're on the lookout for a more alternative boudoir photoshoot, Bad Babes Boudoir was made for you. Brooklyn-based photographer Angela Culp uses her photography to help women find their inner goddess. Instead of operating on a pose-and-shoot basis, she encourages the fun use of food, lingerie, and props to really showcase who her subjects are.
She's one of the finest New York City boudoir photographers, and her work speaks for itself. We're particularly in love with her maternity boudoir sessions. After all, women are beautiful at every stage of their lives. Angela—and each of her subjects—proves it.
Tonhya Kae is a wedding shoot veteran and New York City boudoir photographer whose passion for empowering other women has grown into its own movement. Tonhya is the founder of the La Femme Forte Project. Created for and by womxn, La Femme Forte is about womxn lifting each other up and being happy with who they are. With La Femme, Tonhya shoots boudoir sessions around the country, while also shooting more intimate, one-on-one sessions.
Indeed, Tonhya's pictures show boudoir photography is empowering and New York City women cannot be stopped.
Sophie Spinelle and the Shameless Photography team are some of our favorite bicoastal boudoir photographers. They bring vintage and pin-up styles back into the limelight, featuring a diverse variety of models as their subjects. Their photo shoots are bright, fun, and vibrant. They hark back to a time where beauty meant strict ideals and breaks that down completely to prove how wrong that was. If you're looking for a quirky boudoir photo session in New York City or San Francisco, you can't go wrong with Sophie and co.
Andrea Burciu-Ballen is New York City's premiere luxury boudoir photographer. Though based out of Brooklyn, Andrea covers all five boroughs as well as Westchester and Long Island. Her photographs are passionate portraits that pay as much tribute to their artist as they do their subjects.
Using intimate shadows and sensual highlights, each image appears deep and welcoming. Like you, the viewer, are part of one of the most private yet empowering moments of a person's life. That's a talent you cannot teach, and it's only a small part of what makes Burciu-Ballen a treasured part of the New York City boudoir photography landscape.
Brooklyn Boudoir is the studio lovechild of native New Yorker Stephanie Bordas. Stephanie has studied under some of the nation's biggest boudoir photographers, including mentorship under Austin destination photographer Kara Marie Trombetta. On top of this, she's also taken masterclasses with Lola Melani and Christa Meola. She's a New York City boudoir photographer with a worldwide perspective. In her photos, subjects aren't just posing. They're deep in thought; making the most of every second. Suddenly, we're invited into their world—not just to look at it.
Wedding photographer Karen Obrist has lived all over America, but it was New York City that won her heart. While her foremost niche is in weddings, she also takes some of the most exciting and interesting boudoir shots we've seen. Karen utilizes some of the techniques she's learned shooting weddings, harnessing soft lighting and subtle editing to bring the "light and airy" look to boudoir photography, a creative mash-up you don't see every day.
New York City boudoir photography—like all of the city's photographic disciplines—is often about pushing the limits and subverting tropes, and we love it. In fact, one of our favorite pictures of hers—and part of her seasons of self love series—is a bird's eye view. And how many bird's-eye boudoir sessions have you seen before?
The rumors are true: Pregnancy makes you glow. Pregnant women are beautiful, yet they don't always get the opportunity to feel that way. Celebrity photographer Lola Melani's portfolio is full of boudoir portraits of women at all stages of pregnancy, from the beginning stages to full-term. She dedicates every waking moment of her artistic life to empower mothers-to-be, delivering portraits that look fabulous. Lola's pictures have been featured in renowned publications, and her New York City boudoir and nude sessions would fit right in on the pages of Elle and Vanity Fair.
Many women feel tentative to let a male photographer into their boudoir sessions. However, fashion and portrait photographer Ricardo Andre is at the top of his game. Capturing New Yorkers and beyond for over 15 years, Ricardo is internationally renowned and has worked with subjects across the globe. His specialized boudoir photographs of black women are as divine and necessary as the portraits and editorials he's known for.
With composition to rival that of his photographic inspirations, Bruce Weber and Steven Miesel, and an unrivaled artistic eye, we'd give anything to shoot with Ricardo. Those looking for world class talent in a New York City boudoir photographer are lucky to have him in town—so take advantage.
Raya is a French female photographer. She has been shooting for over 20 years for magazines like Harper's Bazaar and clients like Sephora. She now specializes in elegant boudoir photography for every woman. Her experience allows her to make everyone feels comfortable, and guide you during the shoot, especially when it's your first time shooting. In her 1500sq ft studio located in Dumbo, Brooklyn (right across from the Manhattan Bridge) you will find her professional team (hairstylist, makeup artist) couture gowns, tons of props, and fun! Raya will create your new story and memories that will last a lifetime!
When you get in front of the lens of NYC boudoir photographer Jakub Redziniak, owner of Blvck Fox Studio, you'll feel empowered and comfortable throughout the entire experience. Jakub is an expert at providing simple posing instructions every step of the way. Not only will you fall in love with your images, but you'll leave your photo or video session more in love with yourself too. Jakub Redziniak has mastered the art of posing and lighting, two things he uses to help women of all ages, shapes, and sizes bring out their best features. It's also worth noting that Blvck Fox Studio is one of the very few NYC boudoir photographers in the city that offers boudoir video.
Book a Boudoir Photographer in New York City
Home to some of the most unique photoshoot venues in the country, NYC is a hub of photographic possibility. It's also a city of artistic freedom; of fashion, culture, and music. It's one full of talented makeup artists and fashionistas, where you can be yourself and proud of it—which is exactly what boudoir shoots are all about.
Whether you've done a boudoir shoot before or are looking for a trusted shutterbug for your first time, take a chance on one of the above. After all, booking a boudoir photographer in New York City isn't just easy—it might even be the most empowering thing you'll do all year.