12 Best Boudoir Photographers in Newark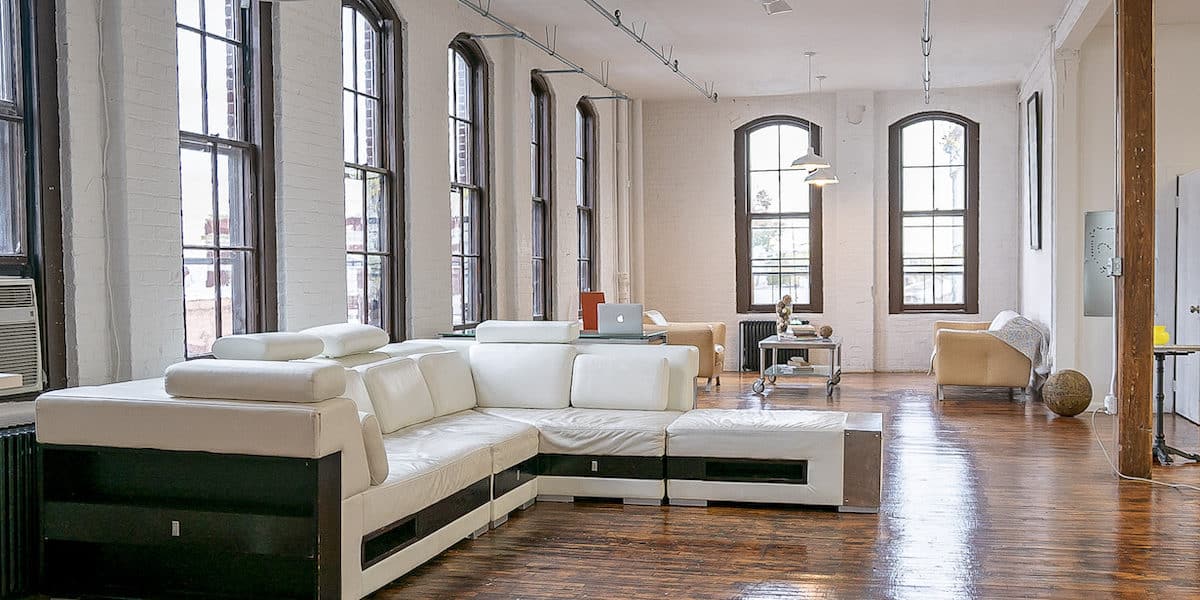 Boudoir photos make sexy wedding or anniversary presents, but the boudoir experience is ultimately for you, too. Oscar Wilde wrote, "To love oneself is the beginning of a lifelong romance." Why not celebrate that romance with an empowering tribute to self-love?
You deserve to do something that makes you feel beautiful, and to make it easier, we've rounded up the best boudoir photographers in Newark. These talented artists are ready to give you the supermodel treatment. No posing experience required!
Husband and wife team Abigail and Andy love to create art together. For them, boudoir is more than a sexy photoshoot–it's a transformative experience. They often play with creative lighting and lots of greenery in the background for fun, eye-catching photos. For Abigail, the work of being a body-positive, self-esteem-building boudoir photographer in Newark is deeply personal. She's a colon cancer survivor who has celebrated her post-recovery body in a boudoir shoot of her own. So no matter what story your body tells in scars, you can trust this team as you pose for an empowering and vulnerable photo experience.
In her aptly named business, Cate Scaglione takes the art of boudoir very seriously. She's one of the few boudoir photographers in Newark who also dabbles in fine art nude portraits, so you know she's going to make you look amazing. Her traditional boudoir work is elegant and regal. It certainly fulfills her promise of making clients "feel like the most beautiful people on the planet." Cate also offers "dudoir" (boudoir for men), so everyone can get their sexy on.
Like his boudoir business name suggests, Clayton Reynolds loves working with light. To him, photography isn't just what he does, it's who he is. Clayton's artistic visual storytelling style makes him stand out among other boudoir photographers in Newark. He plays with different levels of lighting and is a fan of the closeup. His work is driven by his desire to preserve beautiful, fleeting moments. He'd be honored to capture your beauty in this season of your life.
BFFs Erin and Dani met when they were both working as wedding photographers and decided to join forces to become a rockstar team of boudoir photographers in Newark. They're known for their intimate, natural light photos of both women and men. Erin and Dani can host your boudoir session right in your home or in a local hotel. We think this firehouse loft would make the perfect backdrop. If you're stumped on what to wear for the shoot, check out the Find Your Look page on their website. It gives you lingerie inspiration based on your hair color or the color scheme you're going for.
Purrfect Boudoir owner Rebekah does not cut corners. Her studio team not only covers hair and makeup, but also set design to create the perfect backdrop for every shoot. She gets creative with themes, color schemes, and occasionally, outdoor boudoir shoot locations. Rebekah also offers her services virtually, so you can have the full boudoir experience from the comfort of your own home. If you're looking to book a boudoir photographer in Newark and give back to the local community, keep an eye out on Rebekah's Instagram. In the past, she has donated her talents to host charitable shoots for victims of domestic violence and first responders.
Veronica Yankowski is an award-winning boudoir photographer in Newark. With two decades of experience, she's been crowned most published photographer in New Jersey for multiple years in a row. One notable, sexy publication? Cosmopolitan. Veronica's boudoir shoots take place in either a hotel or a bed and breakfast (You can also suggest this Insta-ready apartment). To get a behind-the-scenes look into the VeroLuce boudoir experience, check out the videos on her website.
Chris (the photographer) and his wife Cheryl (the makeover and fashion stylist) make up the dream team behind LoBoudoir. When you book these boudoir photographers in Newark, you can be sure you're in professional hands. The luxurious LoBoudoir studio features several rooms, a dozen pieces of furniture, and fifteen photography setups. Chris is all about creative lighting and brings his expertise from his former gig as a commercial photographer to make you look magazine ready in your boudoir shoot. When paired with Cheryl's expert makeup artistry from her background in TV, the outcome is bright, bold, breathtaking photos.
Monica Patricio is a hopeless romantic with a lifelong passion for photography, so becoming a wedding and portrait photographer was a natural career choice. Monica is dedicated to uplifting women through her work as a boudoir photographer in Newark. Her fun and creative shoots transform everyday women into supermodels. The photos are bright, fierce, and ultra glamorous. The best part? You don't even have to leave your house for the experience. Monica has started doing shoots over FaceTime in addition to in-studio. Looking for a better background than your own bedroom? Try renting this colorful loft in Newark for your photo session.
When you think boudoir, you may think it's all about lust and sexiness, but it's also incredibly romantic. You can book a boudoir shoot to celebrate the romance between you and your partner, or the romance between you and yourself. No one knows that better than Glimpse Photography owner Roben Hernandez. While she's not offering boudoir photography in Newark, she's moonlighting as a romance novelist.
Roben makes the experience incredibly fun and comfortable. She loves the bonds she creates with each client she photographs. As a portrait photographer, her work is very much focused on the unique subject—you!
Anya invites you to star in your very own catalog shoot in her private studio with an all-female staff. The Russian-born photographer's favorite past-time is snapping photos of her two daughters, but capturing the beauty of her clients through her boudoir photography in Newark is a close second. Anya's work is fun, playful, and bright. She loves getting creative with backdrops and props, so don't be afraid to suggest your wildest concepts. Anya can design a stunning shoot around any theme–from baking to baseball.
Rebecca and her husband Chris are the team behind Rebecca Ferrier boudoir photography in Newark. Their work is known for its strikingly natural look. Together, the couple fuses their experiences in fashion, photojournalism, and event photography to capture clients' real beauty in boudoir shoots. Staying true to their love of the natural look, they also offer outdoor boudoir sessions. Be wild, sexy and free with Rebecca Ferrier boudoir!
Jessica Morrisy wants every woman to be in touch with their inner goddess, no matter what that means to them. Unlike most boudoir photographers in Newark, she recognizes that for some, modest is hottest. Her Fashion Goddess Boudoir shoots are for those who want the same empowering boudoir experience, but prefer to wear a little more than lingerie. Jessica books a lot of bridal boudoir shoots during the wedding season, and often hosts retreats and other pampering events when she can.
Book a Boudoir Photographer in Newark
Once you've chosen a boudoir photographer, it's time to shop for an outfit, and if necessary, book a location (for ideas, check out our Newark photoshoot venue listings here). If you want to get creative and design a unique shoot, read our blog on finding inspiration in the nearby Big Apple.
When it comes to boudoir, no outfit or element of set design is "too much." Whether you're booking a shoot to create a gift for someone special, or just treating yourself, you deserve to go all out. Boudoir photoshoots are the new spa day.