The 10 Best Wedding Photographers in Newark, NJ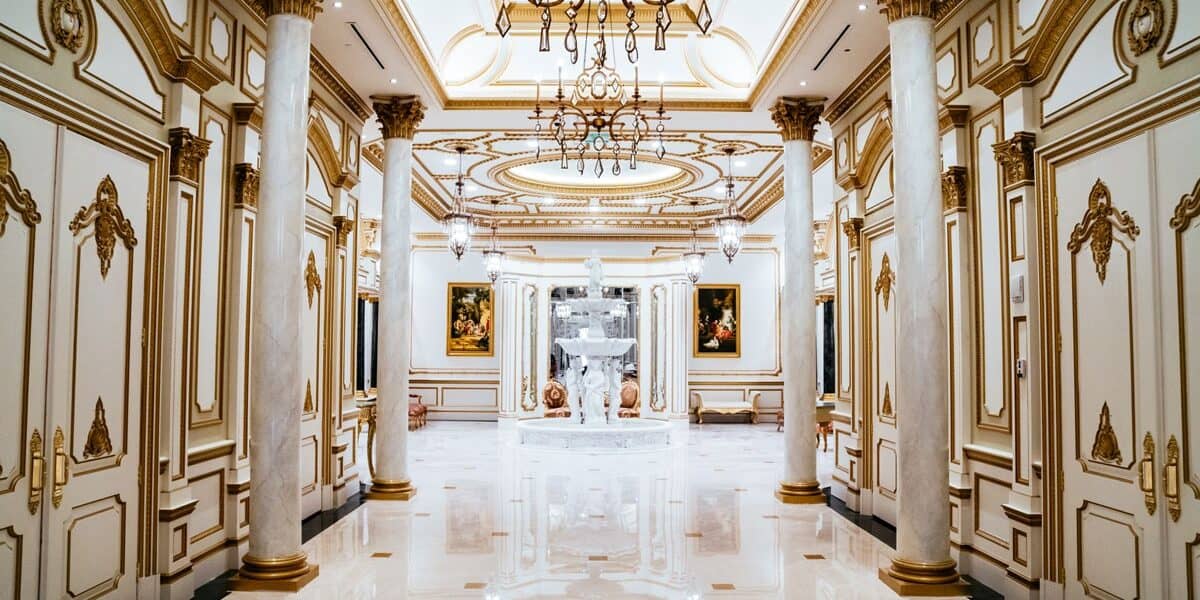 Looking to see who graces this list of the best Newark wedding photographers? At Peerspace, we're not surprised! We've mentioned the top NYC wedding photographers here before, but now it's finally time to salute the rockstar creatives of Jersey.
For those of us who call Newark home, it's a blessing to have so many talented shutterbugs primed to get involved in weddings big and small. The following Newark wedding photographers are just a few of those who boast distinctly intriguing styles we can't help but be drawn to again and again. Check them out!
https://www.instagram.com/marybphoto/
Mary A. Brown is a photographer and graphic designer who needs no introduction. Known simply as Mary B. to those who know her, she's a 20-year photography veteran. You might've even heard of some of the people she's photographed. Naomi Campbell, perhaps? Or how about 50 Cent?
Formerly the art director of Black Enterprise magazine, she's managed hundreds of cover shoots of everyone from Oprah to Venus Williams. Thankfully, she also shoots weddings. Her wedding sessions are candidly brilliant, evoking emotion from as little as a blink, and we find her work to be both contemporary and timeless in the same breath.
The crew at Alto Weddings believe in the uniqueness of every couple. Working as a solid, tight-knit team, Mike and Jenn's core values include embracing creativity while empowering not only each other but their clients as well. Providing vibrantly crisp images that could be torn from the pages of a magazine, their cinematographic approach is completely special. All weddings are an event to remember, and Alto's style makes them impossible to forget.
Iryna Shostak discovered her passion for photography by accident. While studying web design in Ukraine, she took a digital photography course. As soon as she rented her first camera and started taking photographs, that was it. Teaching herself how to truly capture angles, lighting, shadows, and form, she was soon recognized by the Dean of her design department and hired as an instructor.
For Iryna, wedding photography is as much about the details and light as it is connection. Since coming to the US in 2016, Iryna has made her mark as one of the most exciting Newark wedding photographers. She's certainly one to watch, and her brilliantly colorful and vivid shots are something to behold.
One of our favorite Newark wedding photographers is Ryan Welsh, the woman and lens behind Ryan Elizabeth Photography. Her wedding sessions are part traditional and part contemporary, capturing the happiest moments of an uncertain world. We love the way she captures her couples but also the way she manages to truly capture Jersey's gray skies.
In Ryan's photographs, the colors are more than simply natural. Each one is influenced by New Jersey through and through, from colorful street art to chilly beaches and copses of trees stretching for miles. Her editing style is modern without looking overly processed, and it's clearly unique to each shoot (which, unfortunately, is not a given for every photographer!). In other words, it's all great stuff.
Courtney Simpson is a lot of things. She's an award-winning photographer, a mother of six, and a hopeless romantic. Based out of South Jersey, she provides her couples with clean, bright, airy, and timeless photoshoots.
Courtney is always on it — from the moment her clients book her to post-processing, pictures, and advice are all delivered in a timely manner. Courtney has won several awards for her wedding photography, and considering her highly-rated reviews, she'll likely have more in the bag soon.
Newark wedding photographer Kelly Sea believes in those moments that happen between moments. Setting out to capture them, each wedding she attends is with a keen eye and the desire to bring authenticity to every session.
Offering guidance alongside her skills, Kelly not only loves weddings but loves shooting weddings almost as much as photography itself. Her photos rely on natural light, candid moments, and attention to details, be it fixing your hair or focusing on a single strand. Kelly is a perfectionist setting out to create not just photos but heirlooms that last forever.
https://www.instagram.com/photorayexperience/
Toray D. Brown's father ignited her passion for photography. Weddings and lifestyle shoots weren't exactly on her horizon — until they were. As soon as she realized how much she loved taking photographs, she understood it was also something she couldn't live without. Her style hinges on photojournalistic, candid shots. Any posed shots come second to the desire for an authentic snap.
Toray has you covered whether you're looking for lifestyle portraits or wedding and engagement ones. Her photographs are unique, stunningly composed, and truly ones to treasure. You'll enjoy little moments in her shots you didn't even know happened on the actual wedding day.
Award-winning Newark wedding photographer Jeff Tisman loves nature. It's nature that gives him his best sources of inspiration for his sessions. Photography has always been with him as well. Being the only class in high school he got an "A" in, it seemed written in the stars that it would become the career that fulfilled him.
His process involves working closely with the couples and the parties to bring out the fun in them, and his photos speak for themselves. They're bright, loud, and attention-grabbing in the best of ways. Some people like subdued, moody wedding sets with limited color palettes and unflinching seriousness, but Jeff's for those who want their photos to speak boldly. He only has one rule for those he's shooting: to be present. Jeff wants his subjects to live their moments. He can capture the rest.
Garret Torres's photographs are purely magical. They are to wedding photography what La La Land and On the Town are to Hollywood. Although his interest in photography only began in college, it's been his biggest passion in life ever since. The chaos and emotions of wedding days are what drew him to shoot weddings, and still, hundreds of weddings later, he loves to get involved.
Storyteller, adventurer, and lover of relationships at their core, his photos serve to remind everyone why and how much they love who they love.
Lee Smathers Photography serves the greater New York City region, including the happy couples of Newark. He not only books weddings, but also engagement shoots and bridal shoots. So you know he knows all about all the amazing aspects of your wedding day and the events leading up to it.
After earning his master's degree in photography, Lee taught photography in South Korea. It's fair to say he's an artistic and adventurous spirit who will pour his heart and soul into capturing your day and picture perfectly.
Marlene of JD Photography is one of the Newark wedding photographers on a mission. Her son is on the autism spectrum and uses her business profits to give back to children with autism. In terms of her photography style, Marlene specializes in natural light photography, with her brides and grooms looking immaculate. It's a vibrant style that we think complements her charity work — graceful, elegant, timeless.
Newark wedding photographers: conclusion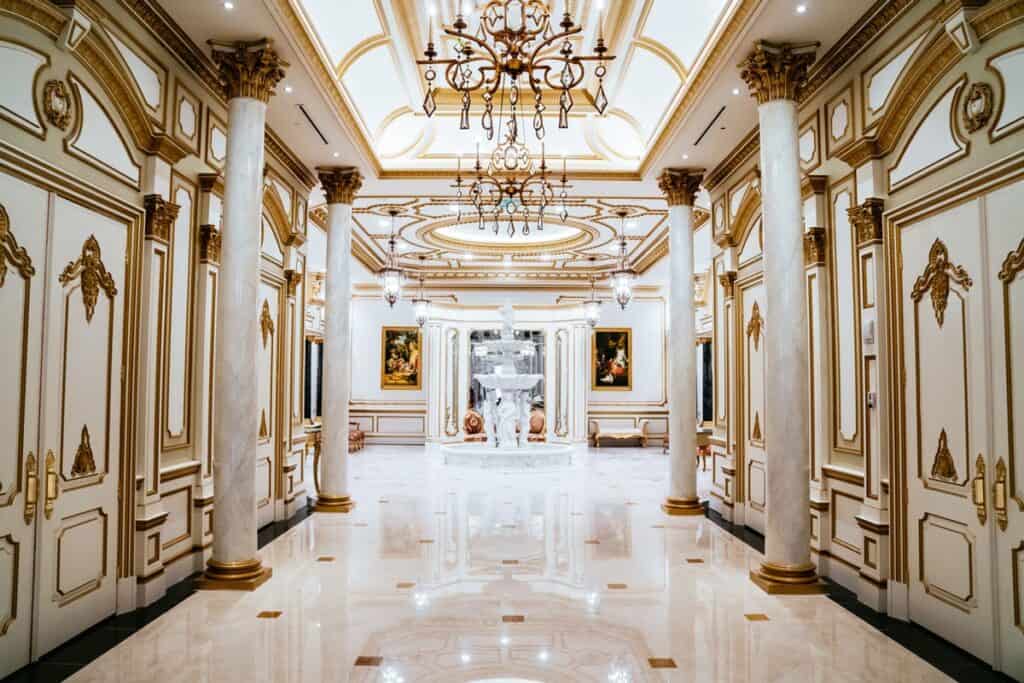 Whatever reason you're looking for the best Newark wedding photographers, we hope this helps you out. There's so much talent out there that it's hard to find the perfect photographer. But having this much choice can only be a good thing. Start your search here, and be sure to book amazing Peerspace venues to enhance your wedding plans and wedding day itself. Pour yourself a glass of wine, flip through some portfolios, and enjoy yourself as much as we have.



Get together somewhere better
Book thousands of unique spaces directly from local hosts.
Explore Spaces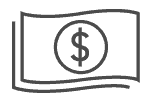 Share your space and start earning
Join thousands of hosts renting their space for meetings, events, and photo shoots.
List Your Space