12 Best Los Angeles Boudoir Photographers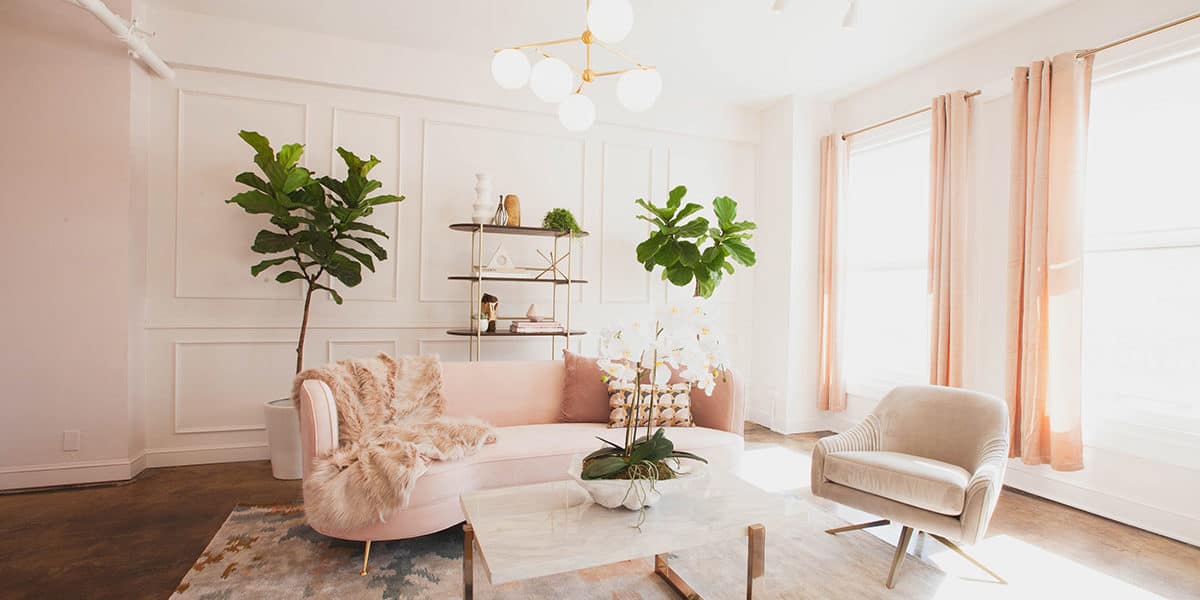 Certain genres of photography are just as much about the experience as the final product and boudoir photography is one of them. Capturing sexy, classic photos that leave the subject feeling amazing and empowered is an art form in itself. If you are looking for a Los Angeles boudoir photographer who is a master in this art and will provide a great experience as well as stunning photos, read on. We've got you covered with our twelve favorite boudoir photographers in the City of Angels.
It is basically impossible to have been alive in the 90's and aughts and missed the spectacle of Victoria's Secrets' televised runway spectaculars—complete with angel's wings. If you saw them and thought "I wish that could be me" good news, Alloria Winter is here to make your dreams come true. Even better news, if you want dazzling maternity photos or a couples boudoir experience, she has you covered. She's a conceptual artist, working with her clients to create something truly special. If you've dreamed of being a sexy mermaid or a centerfold, Alloria's personal blend of whimsy and sophistication is a once-in-a-lifetime treat and we can't recommend her highly enough. We think Alloria's vision paired with this pink and luxurious life-sized dollhouse would make for unforgettable results.
Splitting her time between the equally vibrant Portland and Southern California, Jennifer sets out to create something different for her clients. She works with her all female staff to create a comfortable environment for those about to bare all. She thinks as much about the experience of an LA boudoir photography shoot as she does the photos. All that planning results in shots that are equal parts stylish and sexy. Personalized to each client—sometimes subtle sometimes overtly sex kitten—her work emphasizes the inherent beauty of each person in front of her lens.
Marisa Leigh at Boudoir Los Angeles has a way of bringing out the bombshell sides of even the most camera shy subjects. For her, the experience is important and she works with her more timid clients with an ease that shows off her talent. Her specialty is creating a safe container for women to freely express the sensual sides of themselves within — and she just so happens to make some gorgeous photos along the way. Equally comfortable creating outdoors or in-studio, her artistry is not to be missed. Booking your own session? We think Marisa's style would absolutely stun in this 1960s retro loft in downtown LA.
With a name made for a Los Angeles boudoir photographer (by her own admission) Karen French is consistently rated among the best of the best. With almost two decades of experience, Karen works with all body types with ease, using lighting and posing to highlight the beauty that each and every person possesses. Speaking of beauty, her studio offers hair and makeup sessions as well so you can have a fully pampering experience alongside . All of her shoots are completely polished, marking her a great choice for when you want to truly indulge your sultry side.
Caroline Malouf is the LA boudoir photographer for you if you want to look fashion-magazine-cover-model stunning. She is an artist, not simply documenting what is there but creating a mood in her work—whether that mood is winking and playful or flat out sexy. Her photos are elegantly simple—keeping the focus on form and light—the eye of a fine artist. Whether on location or in her well appointed studio, you are basically guaranteed the most jaw-droppingly gorgeous photos of your life. You can recreate the look above in this sun-washed penthouse studio overlooking downtown Los Angeles.
These photographer BFFs have the carefree style that epitomizes Southern California in everything they do. The perfect go-to for any event, they make the list of our Los Angeles boudoir photographers for their urban jungle photo studio. Free spirited and fresh, with an of the moment editing flair that is hard to resist, they are a great choice.
Los Angeles cinematic boudoir photographer Chris Koeppen has a style all his own—a combination of editing effects, conceptual art, and a dash of playfulness. Think sci-fi settings or renaissance painting style. If you want something totally different for your LA boudoir shoot, look no further. We think this unique jungle studio in central LA would make the perfect location for your cinematic boudoir session.
It takes more than a talented photographer to make beautiful images, it takes light. Michael Sasser is an LA boudoir photographer that knows how to work that crucial photographic element and it surely doesn't hurt that his studio is an amazing, Bali inspired space. Built for both indoor and outdoor shoots it is flooded with that famous California light, resulting in gorgeous shots, every time. Choose Michael when you want an intimate home or garden shoot as your setting, his photo talents are a given.
Cristen Geller is consistently rated a 5-star Los Angeles boudoir photographer across reviewing platforms and scrolling through her photos, it's no wonder why—her work has a way of showing off the personalities of her subjects, in addition to making them look red-hot. Within her studio and loft space, people are transformed into their fantasy versions of themselves. Her experience in portraiture shows in her posing, flattering every body type and highlighting your best features. Treat yourself (or your partner) to a session and you won't regret it. As an added bonus, her fees are really reasonable so you can have that treat, whatever your price point. This dreamy loft in central LA pairs well with her style.
Until 2015, when she left to pursue her passion for photography, Brynne Zaniboni had a day job at a nonprofit aimed at empowering women. She continues that work in her LA based boudoir photography. Here is a lady who loves to lift up the women around her and her efforts show in her photos. Working out of her studio, with professional hair and makeup artists, she works with women to play up their most stunning visions of themselves. A welcome surprise, and further proof that her mission is all about celebrating womanhood—she offers complimentary shoots to those facing breast cancer, as a way to love your body through each and every phase.
With a mission to empower women and try to untangle body image issues, Warren and Shaiane are here for even the most body-shy among us. After years of being a top rated wedding photographer, they decided to apply their talent for capturing stunning brides to the world of boudoir photography. Their experience shows in slickly produced shoots, where details are turned into sexy vignettes and each subject looks like a model.
Claire is a Los Angeles boudoir photographer on a mission to bring body positivity to everyone—regardless of age or size. She has 30 years of experience working with women to inform her work, ensuring that it is tastefully done and honors the subject's desires. She lets each client lead her sessions, making sure that you feel in control while also having fun—a recipe for elegant and sexy work.
Book a Boudoir Photographer in Los Angeles
Whatever your vision for your boudoir shoot one of these fabulous photographers is going to delight. If you are looking for a location that will wow just as much as you are sure to, try one of these epic Instagram photoshoot ideas—not all will work for a boudoir style shoot but the ones that will are guaranteed to to bring some extra inspiration to your shoot.