8 Baby Photo Shoot Ideas & Venues in Las Vegas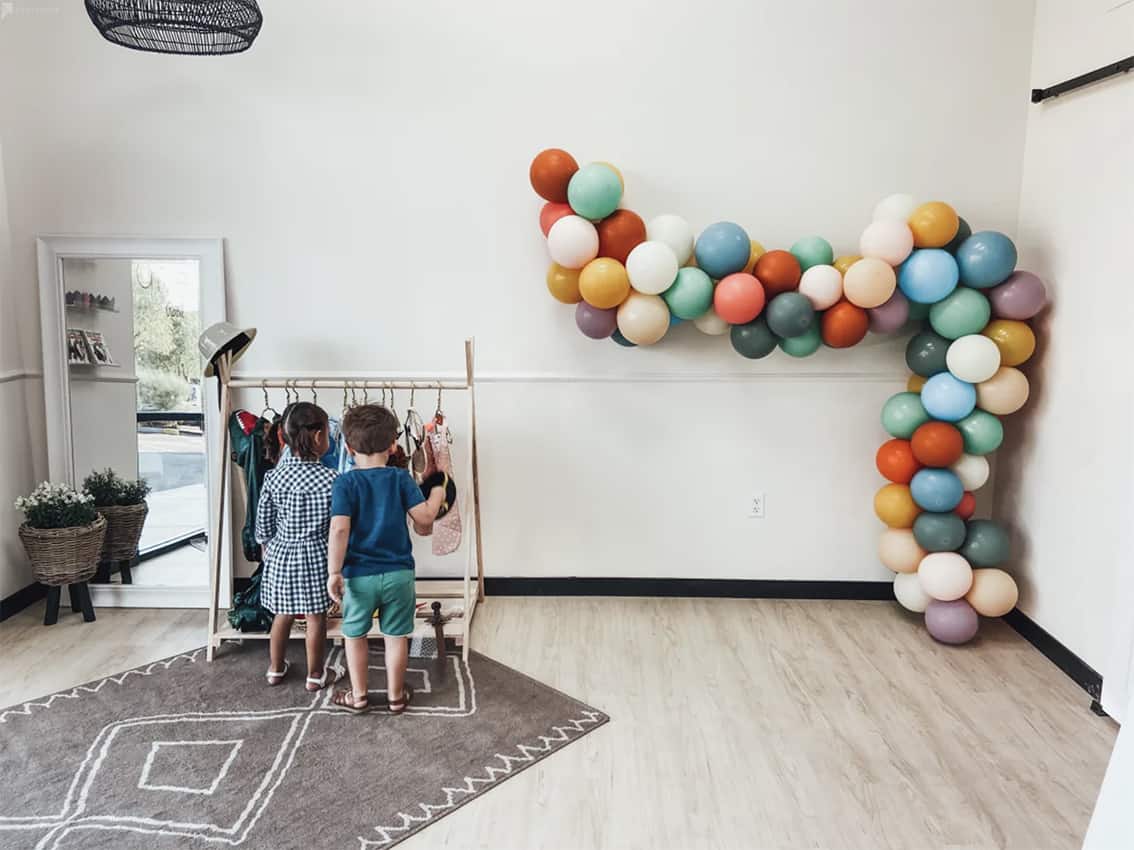 Las Vegas is more than casinos, flashing lights, cabaret, and the strip. These days, plenty of new families are calling its surrounding areas like Summerlin and Henderson home. Long desert summers and mutably warm winters make for unique childhoods; ones spent indoors as much as out.
When starting a family, you want nothing more than to capture every step of the process. Child portraits can be one of the best things you can do while they're still small. If you're looking for Las Vegas baby photo shoot ideas, you don't need to look further than this curated list of some of our favorites.
Shoot portraits like you've never seen at this colorful retro estate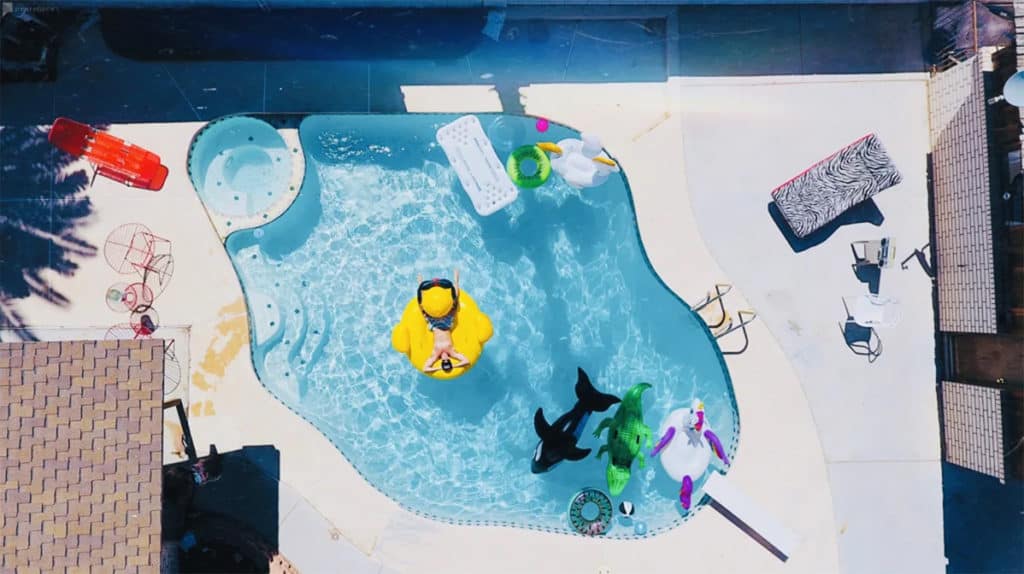 We're in love with this kooky single-story estate. Just 10 minutes from the famed Las Vegas Strip, Palmer Estate is filled to the brim with fun and inventive photoshoot ideas. With every room different from the next, there's something for everybody and numerous opportunities to milk a portrait session for what it's worth. This beautiful home has cacti-rich gardens, bright and inviting walls, a pool, and its own paper backdrop photo studio. Truly, it doesn't get more Vegas than this.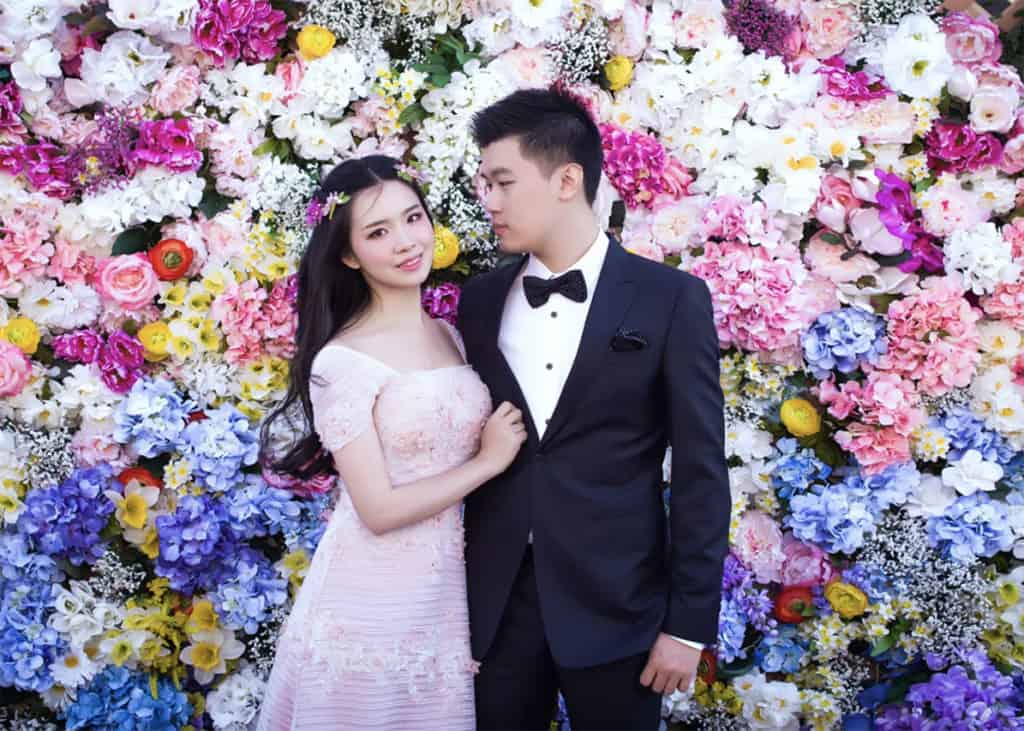 If you're searching for something more minimalistic, you'll get a kick out of this fully air conditioned photography studio. Located near the Allegiant Stadium, it's a super easy find at a super cost-efficient price. This studio has three main areas, all of which have their own unique vibe. Equipment comes at a $100 cost but there's a host to choose from, from reflectors and v-flats to soft boxes and light stands. You can also rent a professional hair and makeup session if you're doing a mother-and-baby or family portrait. This place is the kind of professional blank canvas perfect for anyone with some creative vision.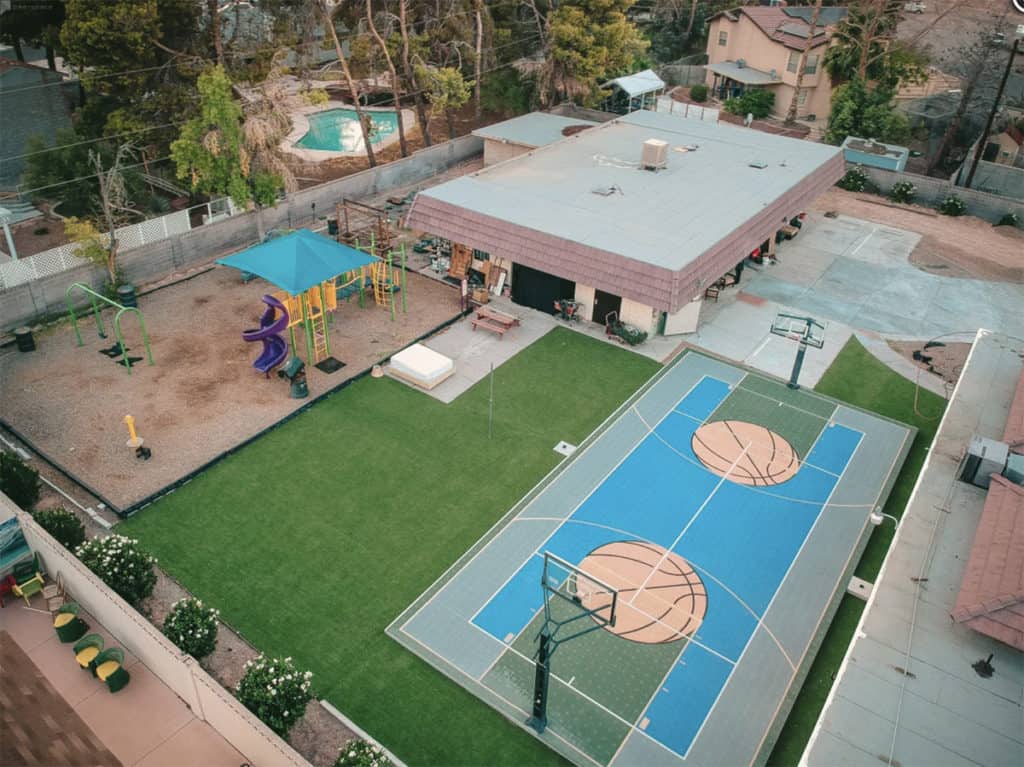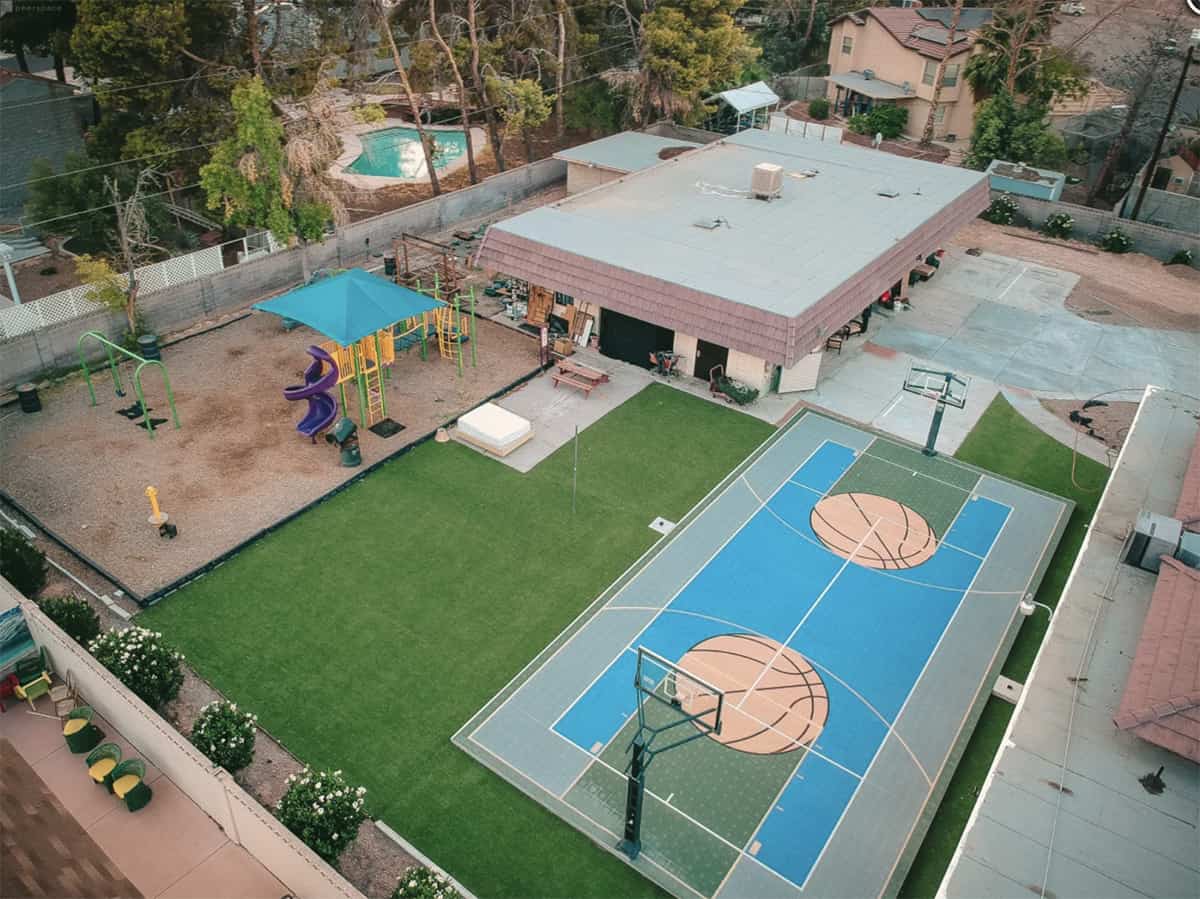 Nothing says fun like Las Vegas. And nothing says Vegas like this unconventional creative compound. This centrally-located space has everything you could want for all kinds of photoshoots and video productions. We can totally see a baby photo shoot taking place in the pool, yard, or game room, but you can also get inventive and use anywhere else you like, be it the kitchen, bedroom, or terrace. In a venue like this, the whole world feels like your photographic oyster. There's just so much packed into this one space. Take a look—you're going to be blown away.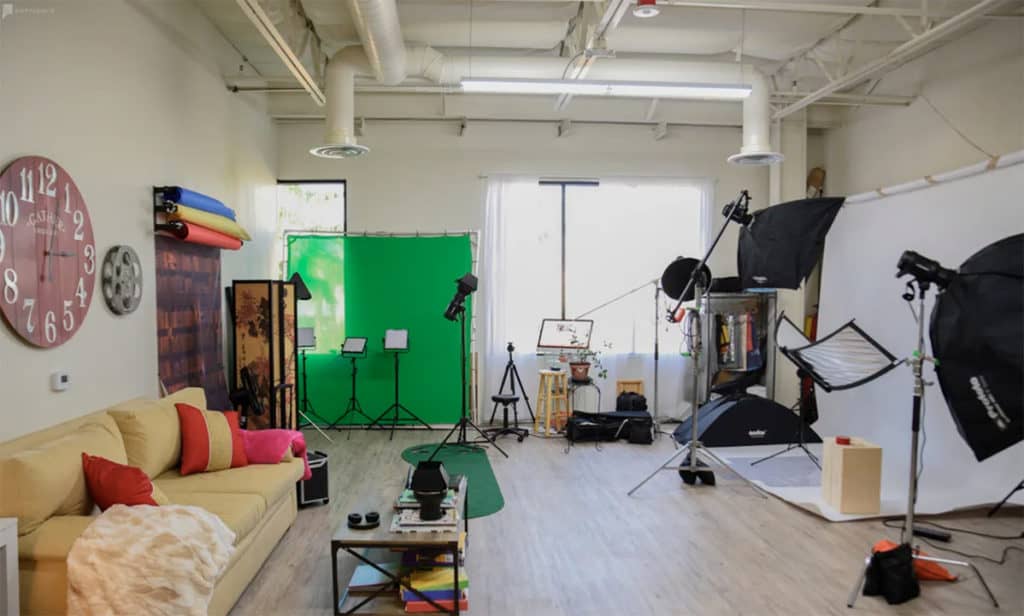 When the studio's decor is as good as its amenities, you know you're onto a winner. That's why we loved this modern and vibrant studio space the second we saw it. Whether you're using its classic mustard couch or one of the number of available backdrops, you can't go wrong here. Basic studio rates are incredibly affordable and you get a lot of bang for your buck, able to rent the entire place for the same price as some days have just an hour. All rates include unlimited usage of their seamless backgrounds, c-stand, and softbox, but they also have a ton of additional equipment to rent at your convenience.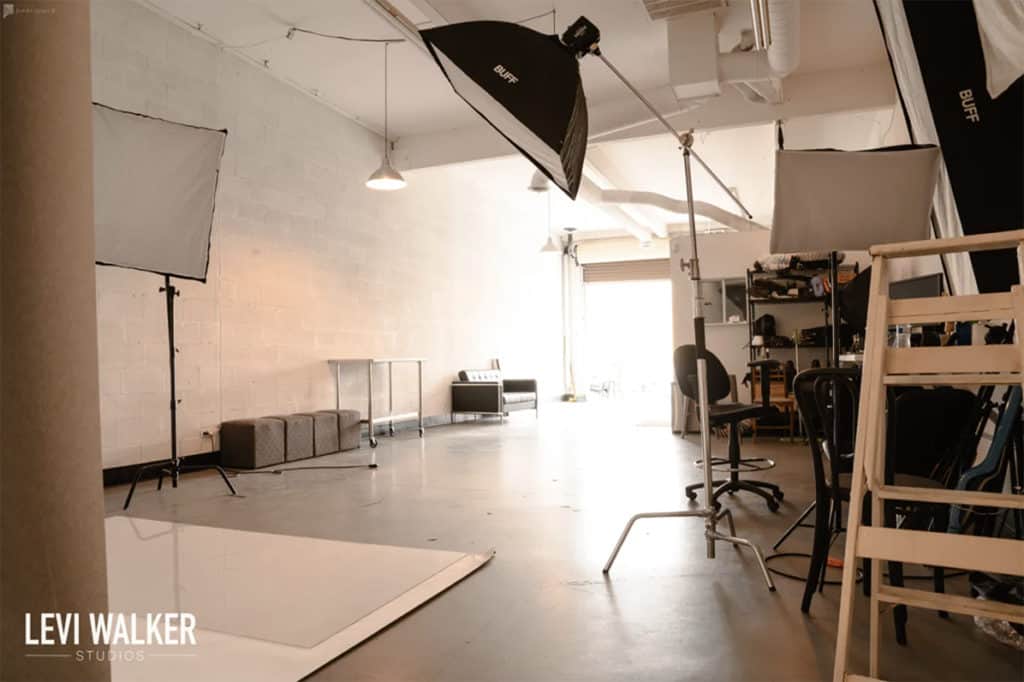 There's no shortage of cool studio spaces in Las Vegas, and that should surprise nobody. At this cozy natural light photo studio, you'll have access to pretty much everything you want for a flat fee, plus just $50 for the use of equipment. Levi, the owner, is always on hand to help out, and if you're not a professional photographer, he might even give you some tips and tricks along the way. This space literally has everything you need for the most inventive and simple of photoshoots—the only limit is your imagination.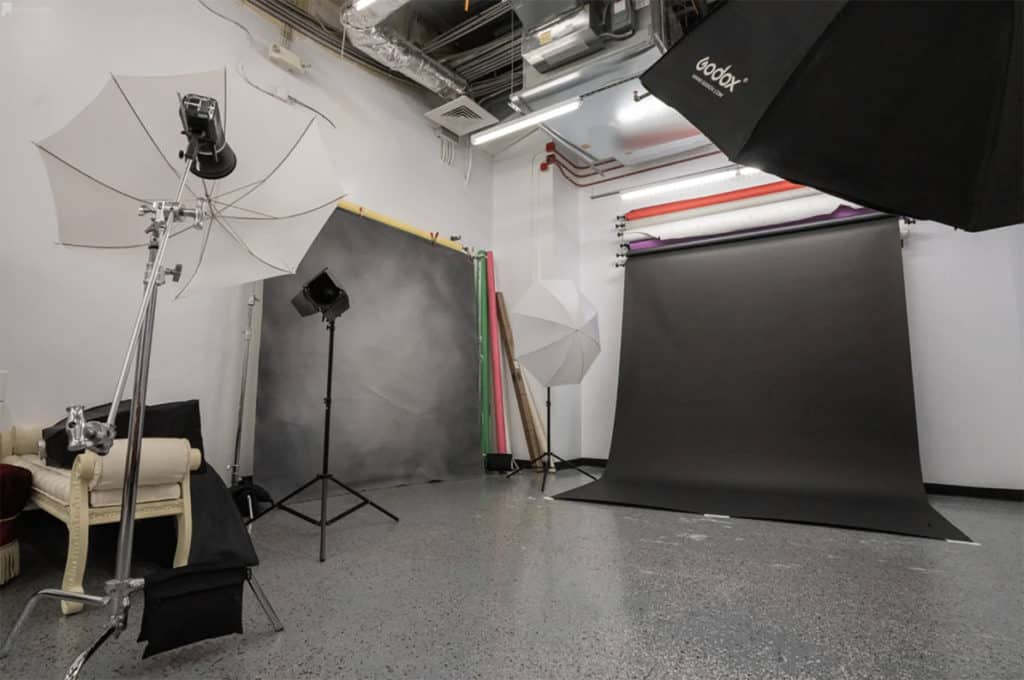 Located in an outdoor mall area, this cute and spacious full-service photo studio is super convenient. Not only that, it's got all the amenities you could ask for and more, including bathrooms and a makeup station. Here, you'll have your choice of dozens of seamless backdrops, as well as all the simple lighting and photography equipment you could need. We feel like this is a great space for beginners or for shutterbug parents who really want the chance to capture the memories themselves.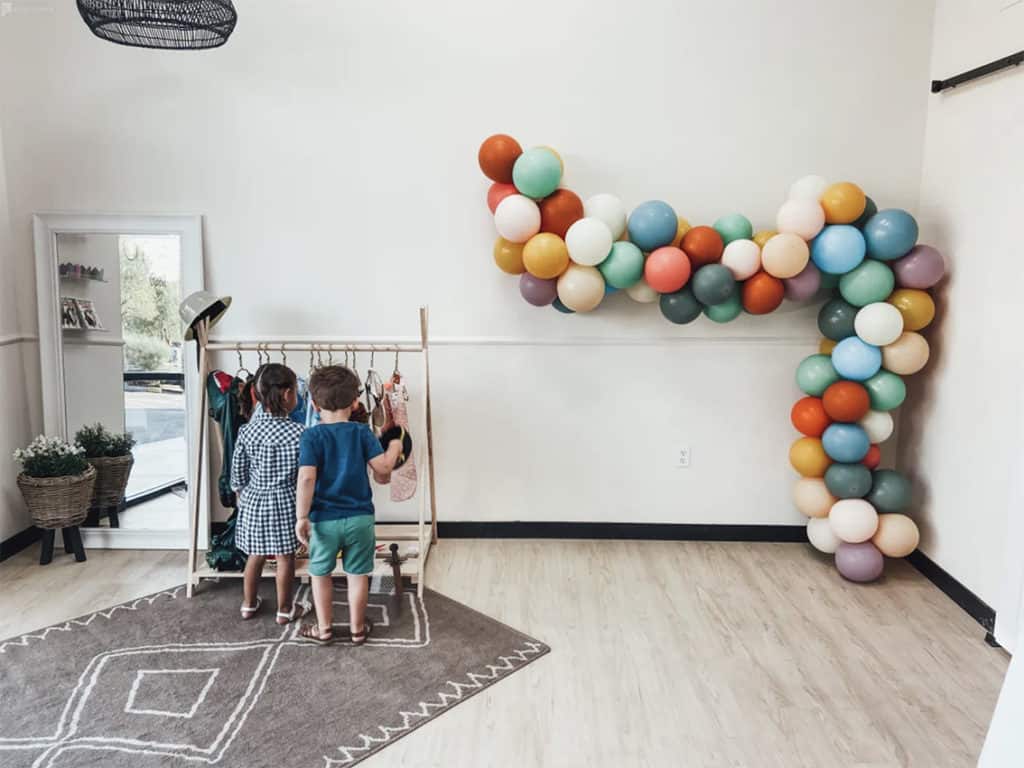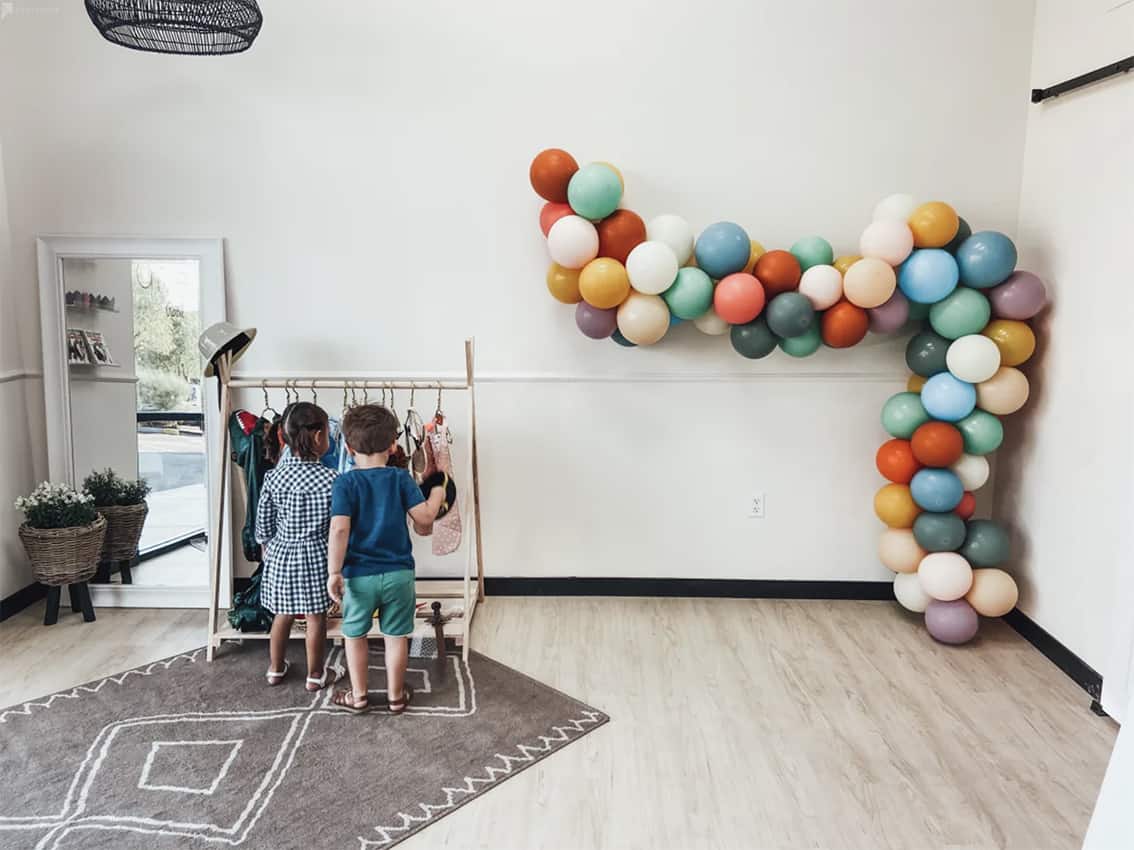 Between us, this boutique event space might be one of our favorites we get to feature. It's traditional yet at the same time wholly creative and contemporary, with whites and beiges that can only compliment a photoshoot. Although it's a shop and an event space, we feel like there's no event bigger than Baby's First Portraits. If you're looking for photo shoot ideas that look like they could crush it on Instagram or Pinterest, you don't need to look any further. Its white space is open and inviting, full of natural light, but also exciting, Bohemian, unique, and modern. It's a dream.
This inviting portrait studio sits fittingly in the arts district. Created and run by photographers always around to help, the space comes with a host of studio equipment at no additional cost. You'll have access to seamless paper backdrops, lights, soft boxes, umbrellas, reflectors, and more. If you're looking for a space where you'll get the most for your money, this is the one. For an extra $100, you can even book a photographer as part of the price. (That, by the way, is a huge steal when you consider the going rates for professional photographers.) When you're working with kids, sometimes having everything figured out is a blessing. With Mike and his studio, the hard work is done.
Plan your Las Vegas baby photo shoot before they're all grown up!
Whether you're looking to capture your newborn or your kids playing in the desert dirt, there are plenty of reasons you might be looking at locations. You might take it upon yourself or book one of the many talented Las Vegas family photographers to do it for you. Either way, the right location can be the difference between a basic photoshoot and a shoot to remember. We know which we'd prefer to embarrass our kids with on their wedding day.