What's Like an Airbnb for Office Spaces?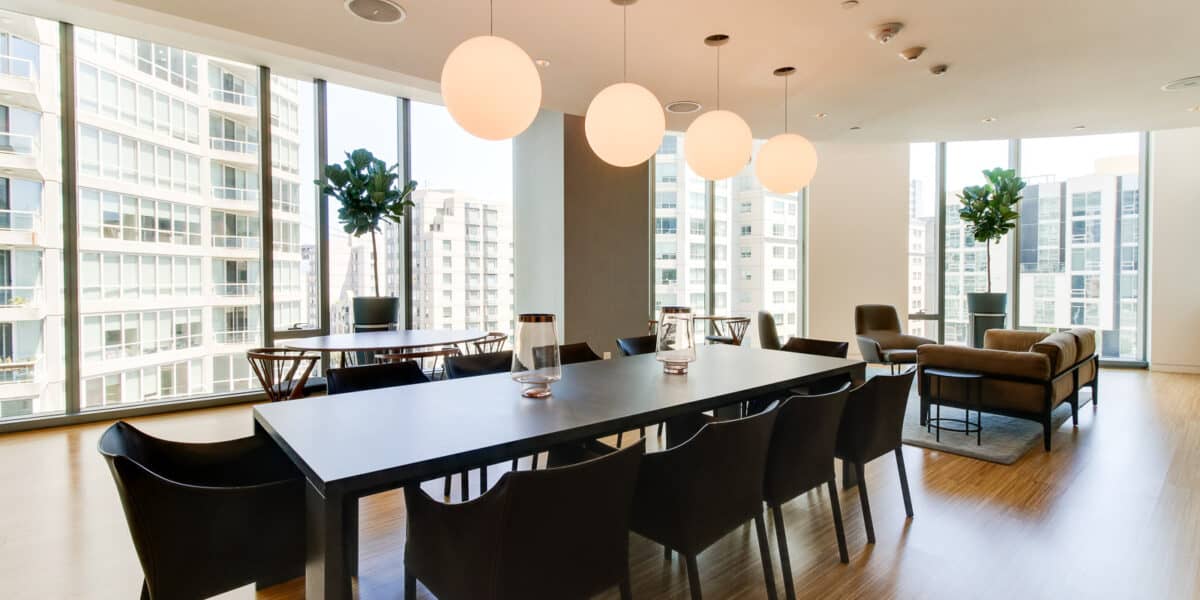 Location, location, location! This is a tried-and-true real estate adage for a reason, and it applies equally to finding the right work space, too. Where employees do their work can make as big a difference in the quality and efficiency of their work as crucial factors like work culture. Think about it: Even something as simple as lighting can be the difference between an eye strain-induced headache and a day of effortless concentration on the tasks at hand. An Airbnb for office spaces could resolve these pain points.
With this in mind, it's clear that choosing the right office space is a major decision with significant practical consequences! But how to find a great selection? Keep reading to learn more about the practicality of choosing an Airbnb for office spaces, as well as more tips on how to find a suitable temporary office space that ensures your team is happy, comfortable, and productive.
Should I choose Airbnb for office spaces?
Particularly if you're someone who has enjoyed your overnight stays at Airbnbs in the past, the first thought that pops into your head when you need to locate temporary office space might be to use Airbnb. After all, the site lists thousands of comfortable and welcoming spaces of all kinds, right? 
We understand the impulse, but Airbnb isn't quite the right fit for this sort of space. If you were looking for a place for lodging or for some kind of vacation rental for your next trip, we'd agree that you should go with Airbnb. But when it comes to office spaces, it's not really what Airbnb is built for.
An office space should offer amenities suited to work—it may seem simplistic, but even something as basic as having enough desks is crucial to ensuring that the members of your team are able to get their work done in a new location.
That's not to mention that some Airbnb hosts might be a bit confused if you let them know of your intention to use their rental as office space. Airbnbs are intended for guests to stay the night, and we expect that most workers don't plan on spending the night at the office!
So you'd effectively be paying for the overnight stay, and all the beds that requires, without actually benefiting from it at all. Much better, then, to choose a space with hourly rental rates, so you're not paying for unused time! Read on and we'll explain what we mean.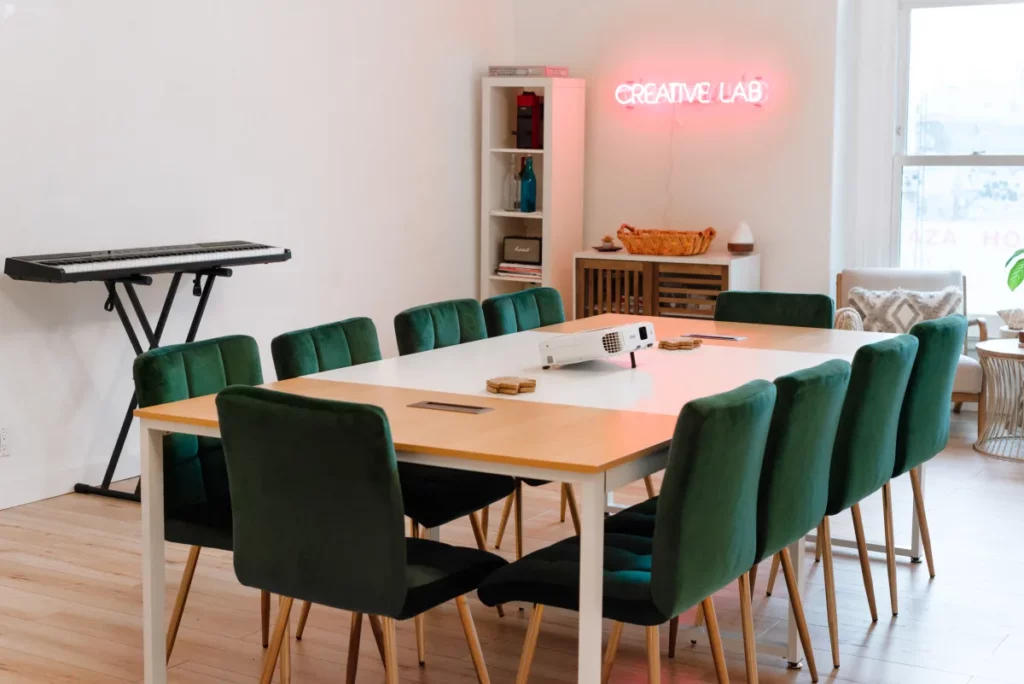 How about Peerspace?
Now that you know that Airbnb for office spaces isn't the ideal choice, you're sure to be wondering: what do I do instead? Try looking for temporary office space on Peerspace! Peerspace is the biggest online marketplace for event venues and meeting spaces.
With hundreds of North American cities represented among its listings, there are thousands upon thousands of possible listings to choose from, so you're likely to find an office-type space that's well-suited to the needs of yourself and your coworkers.  
Reasons to use Peerspace as your alternative to Airbnb for office spaces
We've got more than a few features to mention that make Peerspace a standout option for locating temporary office space! Even though Peerspace has thousands of listings in its database, this isn't overly daunting, as Peerspace makes browsing those listings a total breeze.
Just specify that you're looking for a workspace, input your location, and choose the date when you're looking, if you happen to know it so that you only come up with Peerspace listings that are available on those days!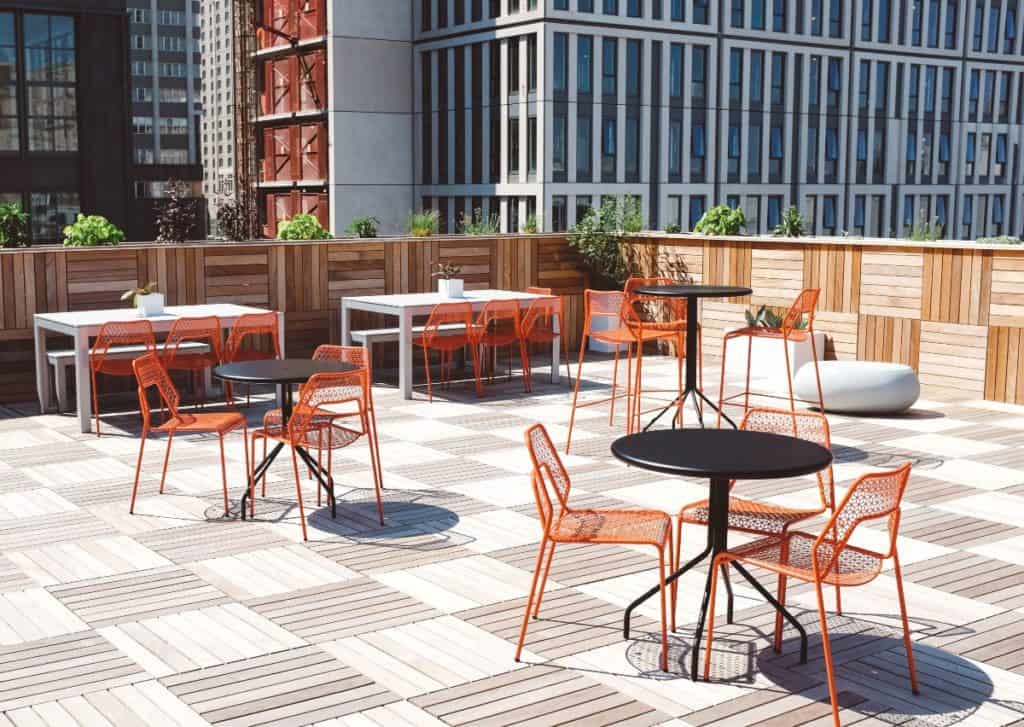 Still, even if you've narrowed your search down this far, there are still likely to be more listings than you're really able to sort through one by one. (For instance, if you look for workspaces in the Los Angeles area alone, you'll come up with more than 1,100 options—way too many to scroll through all of them.)
That's why narrowing things down using Peerspace's filters is the right choice, as it'll streamline everything to save you a ton of time and effort. Filter options include price, attendees, keywords, included outdoor/interior spaces, aesthetic style, space type, amenities, and even whether or not the workspace is available to book instantly (if you happen to be in a hurry). 
After you narrow things down a bit, browsing individual listings should be a much more manageable task. Peerspace also makes this part of the search easy and efficient by incorporating essentials like in-depth descriptions of the workspace, high-quality photos, honest and detailed reviews from those who've used the space before, and the ability to contact the host to ask them questions and plan things out with them.
That's not to mention the Peerspace Concierge team! Once you've chosen a venue, you might still be concerned about coordinating other logistical services, and the Concierge team can deal with all of that for you to save you even more effort.
Whether it's renting furniture for your temporary workspace or ensuring that everyone eats delicious catered meals, the expertise of this team of planners will ensure the process is hassle-free. All you've got to do is reach out to Peerspace to ask for particular services and you'll quickly receive quotes from the hand-selected vendors. If you're interested, just let the Concierge team know and the services you need will arrive at your chosen workspace with no extra effort on your part!
Examples of Peerspace office spaces
To give you a realistic sense of what Peerspace has to offer, we've curated a short list of some representative office spaces available for rent via Peerspace!
For those looking to get work done near Los Angeles, consider this Timmup Creative Space in Montebello. Those based in New York City might be interested in these simple, bright private workspaces in Bushwick, Brooklyn.  Chicagoans are sure to spend a pleasant and productive time at this Goose Island open loft space.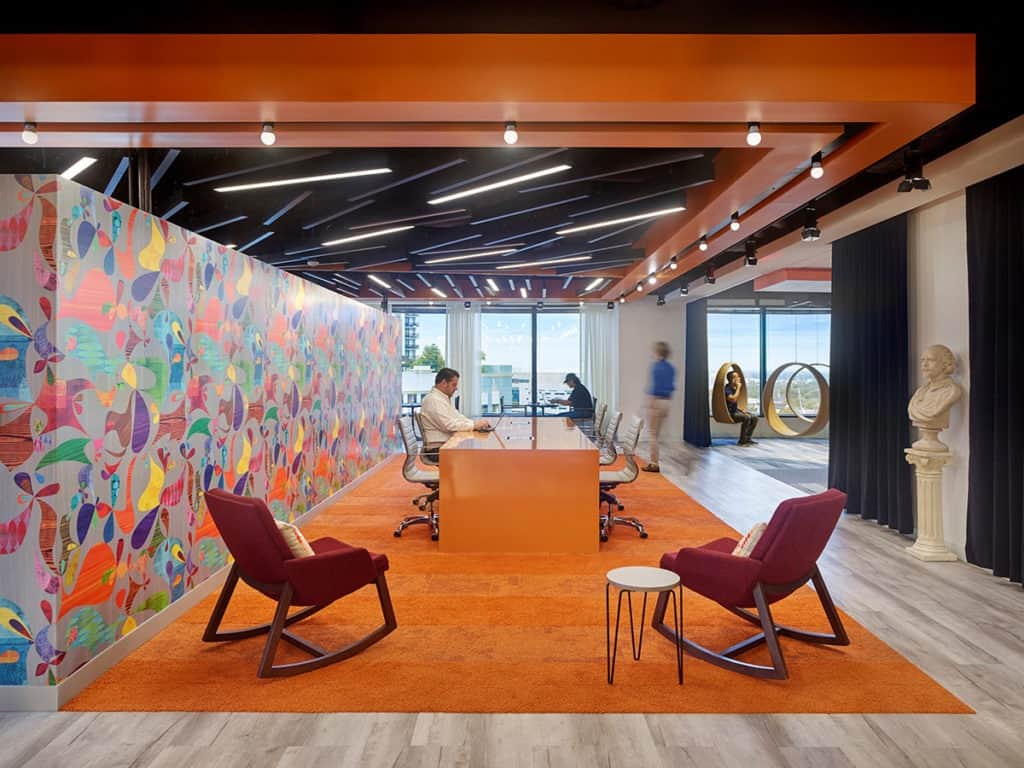 In addition, if you're seeking panoramas while you work, this gorgeous Houston penthouse provides a vantage point from which to enjoy unmatched views of the city. We could keep going, but you get the gist!
Peerspace offers an impressive number of high-quality possibilities for potential office spaces, and makes them truly easy to find, to boot.

Get together somewhere better
Book thousands of unique spaces directly from local hosts.
Explore Spaces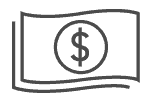 Share your space and start earning
Join thousands of hosts renting their space for meetings, events, and photo shoots.
List Your Space