What's Like an Airbnb for Office Spaces?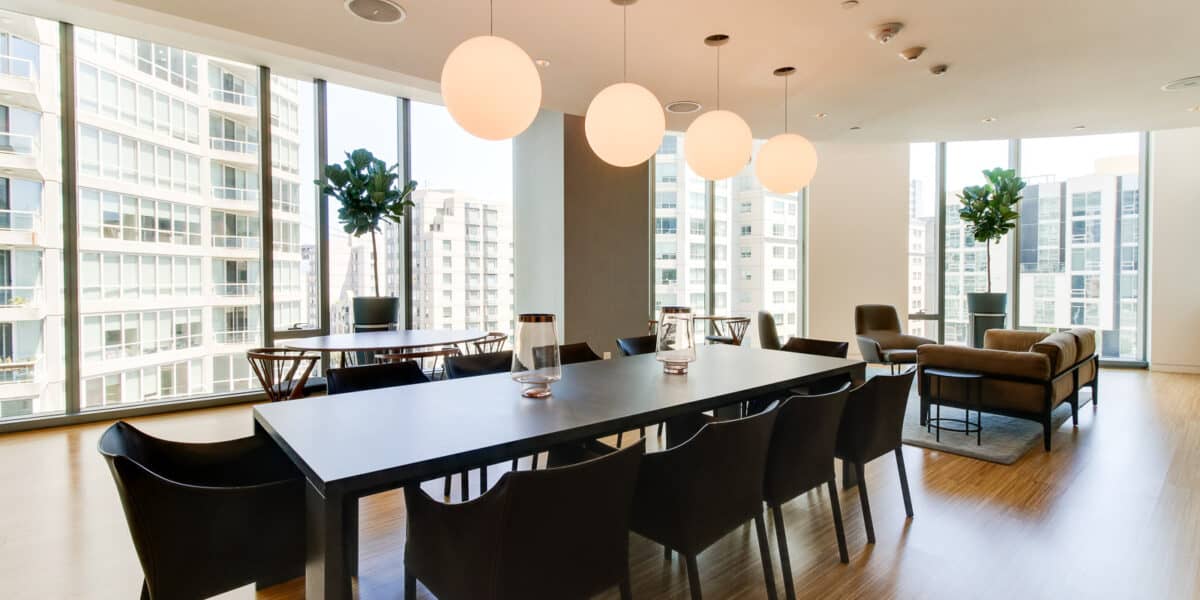 Wondering if there's an Airbnb for office spaces? Then you're in for some good news! At Peerspace, we understand that where employees work can make a major difference in the quality and efficiency of their work. Think about it: Even something as simple as lighting can be the difference between distracting headaches and a day of effortless concentration on the tasks at hand. An Airbnb for office spaces could resolve these pain points.
With this in mind, it's clear that choosing the right office space is a major decision with significant practical consequences! But how to find a great selection? Keep reading to learn more about the practicality of choosing an Airbnb for office spaces, as well as more tips on how to find a suitable temporary office space that ensures your team is happy, comfortable, and productive.
Why rent office space?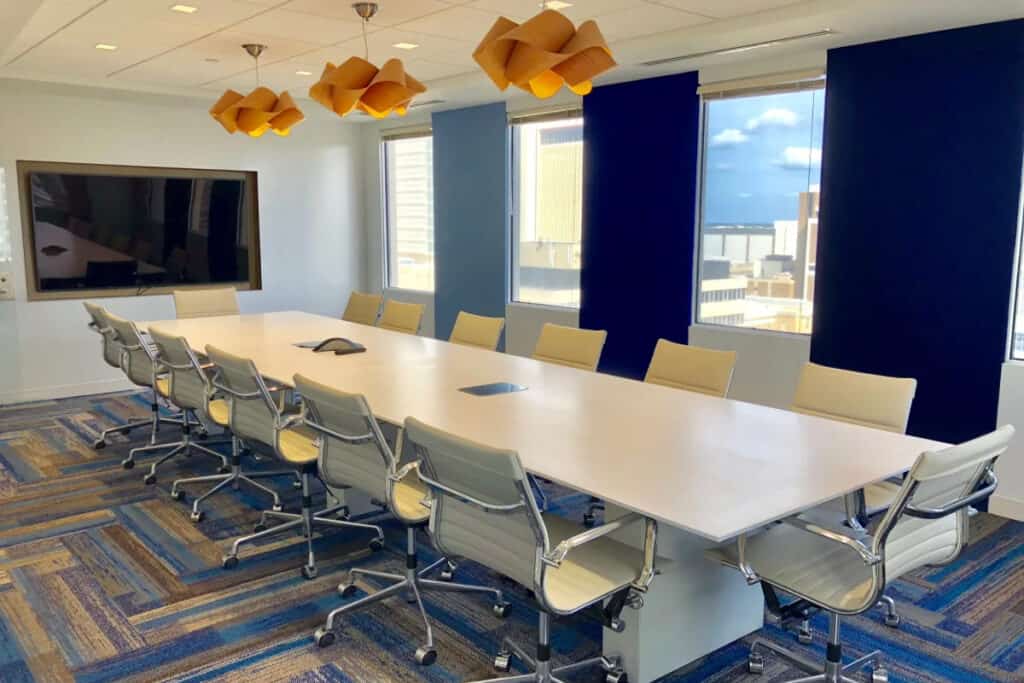 There are many reasons why booking office space may be ideal for you. Perhaps you and your coworkers typically work remotely but are now looking for coworking space to occasionally confer in person. You may also need a temporary office space to escape your own home office that is rife with distractions.
Location scouts may need to book office space for a film they're working on. The same goes for creative directors who are responsible for finding the setting for a commercial shoot.
No matter if you need office space for yourself, your coworkers, or a creative project, there are platforms out there to help you do so. Just maybe not the one you're thinking of! We'll discuss that in greater detail ahead.
Should I choose Airbnb for office spaces?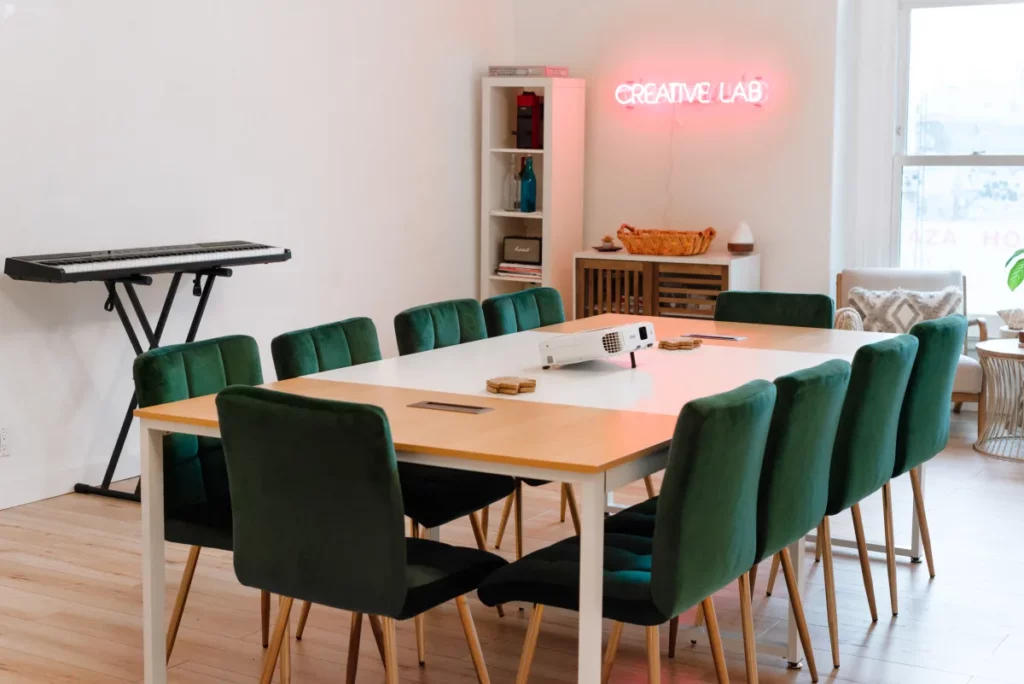 If you're someone who has enjoyed your overnight stays at Airbnbs in the past, you might think to rent temporary office space using Airbnb. After all, the site lists thousands of comfortable and welcoming spaces of all kinds, right? 
We understand the impulse, but Airbnb isn't quite the right fit for this sort of space. If you were looking for a place for lodging or for some kind of vacation rental for your next trip, we'd agree that you should go with Airbnb. But when it comes to office spaces, it's not really what Airbnb is built for.
An office space should offer amenities suited to work. It may seem simplistic, but even something as basic as having enough desks is crucial to ensuring that the members of your team are able to get their work done in a new location.
That's not to mention that some Airbnb hosts might be a bit confused if you let them know of your intention to use their rental as office space. Airbnbs are intended for guests to stay the night, and we expect that most workers don't plan on spending the night at the office!
So you'd effectively be paying for an overnight stay and all the beds that requires without actually benefiting from it. Much better, then, to choose a space with hourly rental rates, so you're not paying for unused time! Read on and we'll explain what we mean.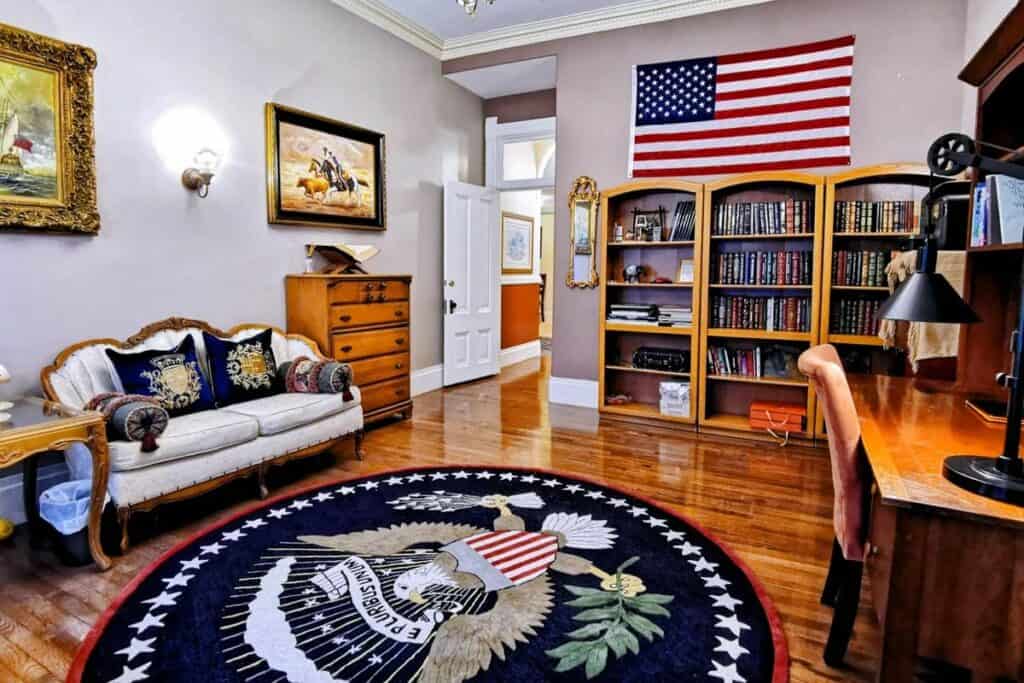 Now that you know that Airbnb for office spaces isn't the ideal choice, you're sure to be wondering: what do I do instead? Try looking for temporary office space on Peerspace! Peerspace is the biggest online marketplace for hourly event venues and meeting space rentals.
With hundreds of North American cities represented among its listings, there are thousands upon thousands of possible listings to choose from. It's easy to find an office-type space that's well-suited to the needs of yourself and your coworkers.  
Reasons to use Peerspace as your Airbnb for office spaces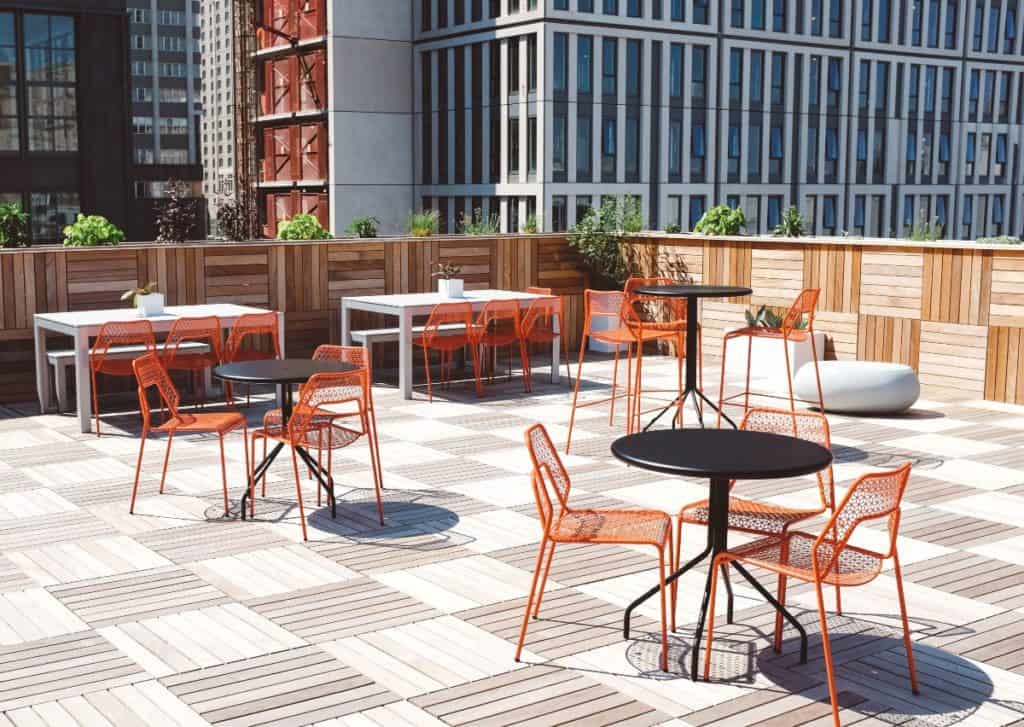 We've got more than a few features to mention that make Peerspace a standout option for locating temporary office space! Even though Peerspace has thousands of listings in its database, this isn't overly daunting, as Peerspace makes browsing those listings a total breeze.
Just specify that you're looking for a workspace, input your location, and choose the date when you're looking. That's if you happen to know it, that way only Peerspace listings that are available on those days populate!
Narrow down your results
Still, even if you've narrowed your search down this far, there are still likely to be more listings than you're really able to sort through one by one. (For instance, if you look for workspaces in the Los Angeles area alone, you'll come up with more than 1,100 options — way too many to scroll through all of them.)
That's why narrowing things down using Peerspace's filters is the way to go. It'll streamline everything to save you a ton of time and effort. Filter options include price, attendees, keywords, included outdoor/interior spaces, aesthetic style, space type, amenities, and even whether or not the workspace is available to book instantly (if you happen to be in a hurry). 
Helpful listings
After you narrow things down a bit, browsing individual listings should be a much more manageable task.
Peerspace also makes this part of the search easy and efficient by incorporating essentials like in-depth descriptions of the workspace. Listings also include high-quality photos, honest and detailed reviews from those who've used the space before, and the ability to contact the host to ask them questions and plan things out with them.
Oh, and let's not forget clear, upfront pricing! There are no hidden fees or membership charges to trip you up later.
Your own Concierge team
And then there's the Peerspace Concierge team! Once you've chosen a venue, you might still be concerned about coordinating other logistical services. Peerspace's Concierge service can deal with all of that for you to save you even more effort. Whether it's renting furniture for your temporary workspace or ensuring that everyone eats delicious catered meals, the expertise of this team of planners will ensure the process is hassle-free.
All you've got to do is reach out to Peerspace to ask for particular services and you'll quickly receive quotes from the hand-selected vendors. If you're interested, just let the Concierge team know and the services you need will arrive at your chosen workspace when you need them.
Examples of Peerspace office spaces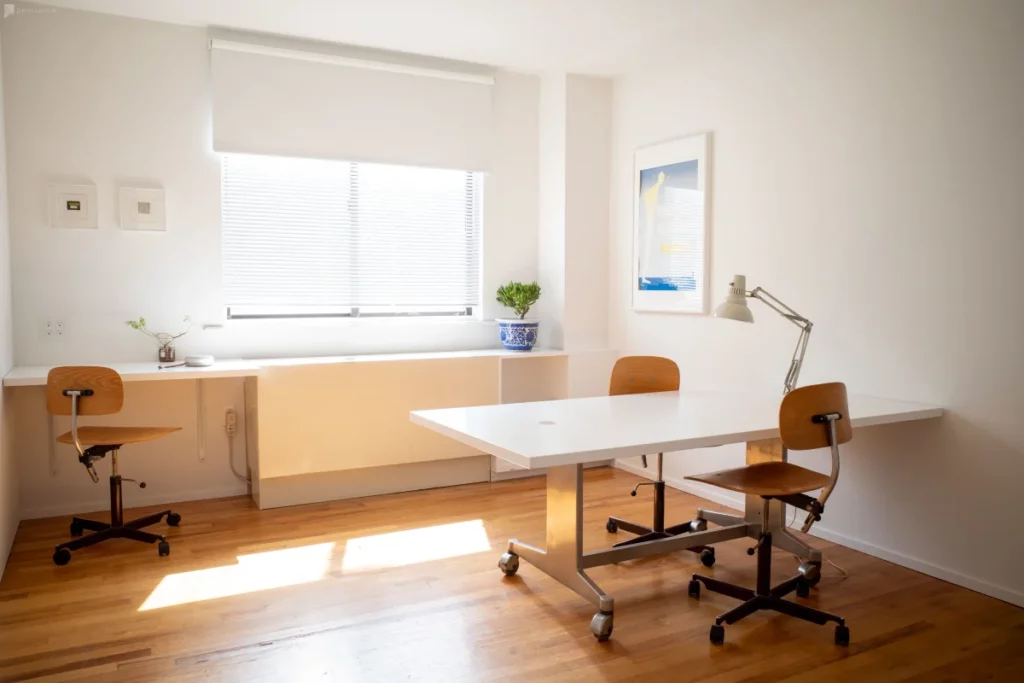 To give you a realistic sense of what Peerspace has to offer, we've curated a shortlist of some representative office spaces available for rent via Peerspace!
In Los Angeles
For those looking to work near Los Angeles, consider this Timmup Creative Space in Montebello. It has space for 38 and includes desks and chairs, a kitchenette, whiteboards, a 65″ TV, and an outdoor space.
A Peerspace reviewer who booked this office for a team meeting shares: "Excellent space for a board meeting. We were able to cast to the big screen using Google Chrome Browser. Very comfortable for a small group."
In NYC
Looking for office space in New York City? Then you might like these simple, bright private workspaces in Bushwick (pictured above). This bright, modern space can host a small group of four and the host offers common areas for your use, too.
We've got you covered, Chicago
Chicagoans are sure to spend a pleasant and productive time at this Goose Island open loft space. It's a rustic open-space loft with tables and chairs, A/V equipment, breakout space, and plenty of parking.
A producer who booked this office loft for an off-site shares: "We were very pleased with our ability to focus and work in this space. Very pleasant experience."
In Houston
In addition, if you're seeking panoramas while you work, this unique Houston loft provides an industrial-chic work setting. It has space for 30, a lounge, a conference room, and tons of natural light.
In the words of a Peerspace reviewer: "This place was amazing! The venue owner Char was welcoming, informative, and helpful, My team and I held an event for a bunch of models and didn't plan aacordingly, however she came to our aid in providing what we needed. The venue its self was big and beautiful. I'm glad we booked, and I will be booking again."
We could keep going, but you get the gist! Peerspace has tons of versatile, comfy office spaces in cities across North America and beyond. You just need to find the perfect spots near you!
Peerspace is the Airbnb for office spaces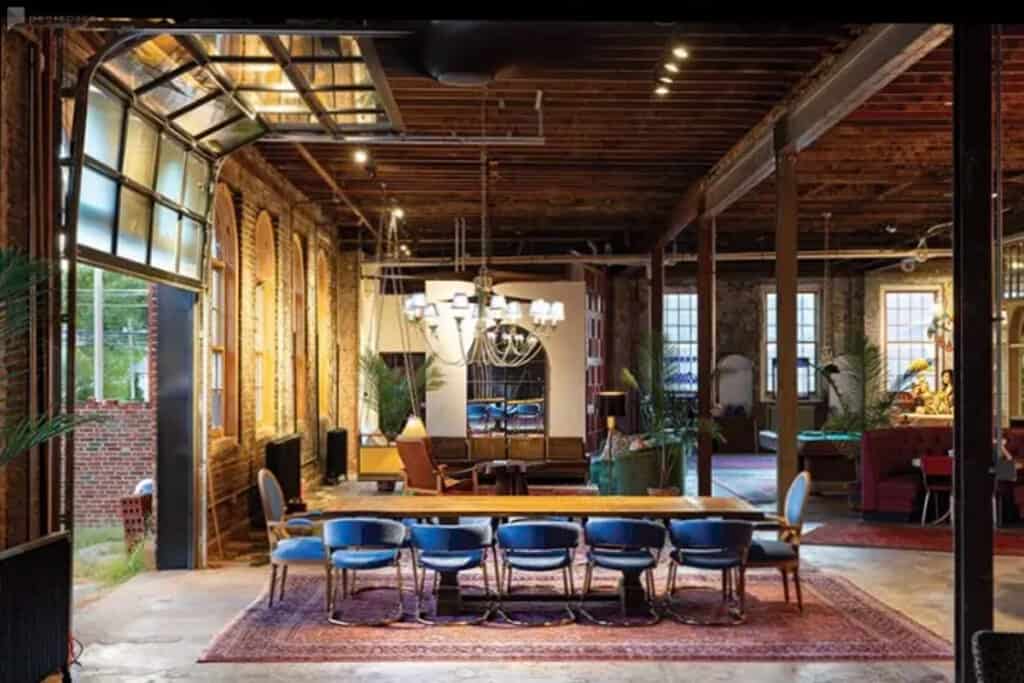 As you can see, Peerspace offers an impressive number of high-quality possibilities for office space. It's the Airbnb for office space since it makes it easy to locate and book sensational venues that suit your needs to a T.
And with the Concierge service deftly handling any request you have, it's easy to personalize and enjoy every experience.

Get together somewhere better
Book thousands of unique spaces directly from local hosts.
Explore Spaces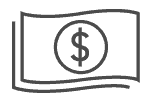 Share your space and start earning
Join thousands of hosts renting their space for meetings, events, and photo shoots.
List Your Space