10 Awesome Western Theme Party Ideas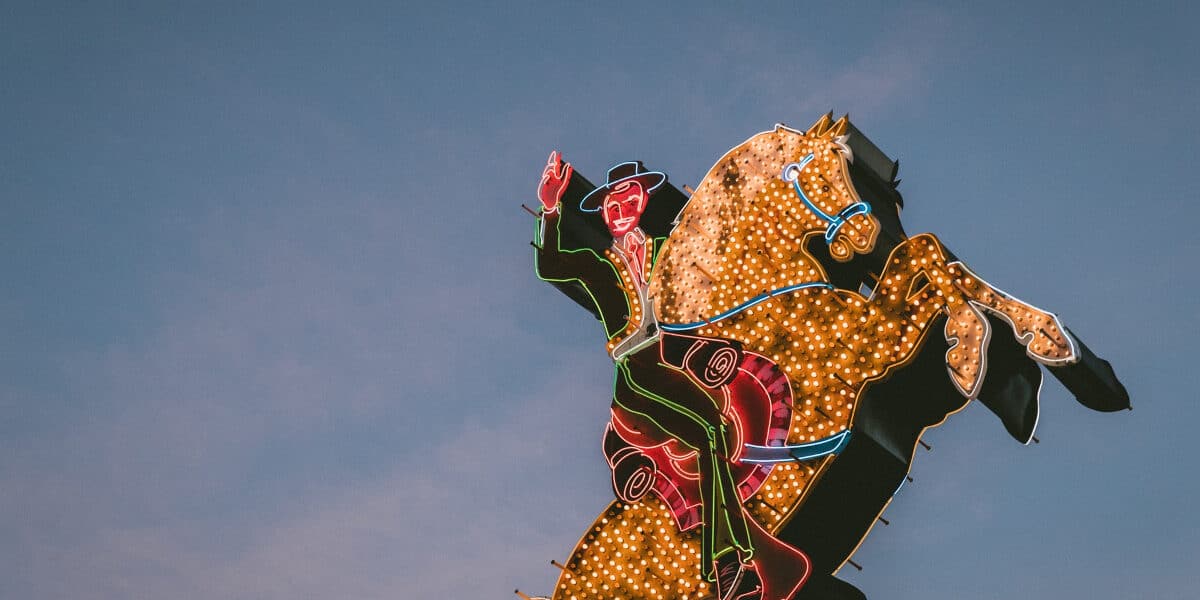 Saddle up and get ready to party! Ready the cows, put the beans on the fire, and prepare yourself for hours of endless fun. We've got 10 awesome western theme party ideas to make your party a cowboy's heaven!
1. Dress up for ol' timey photos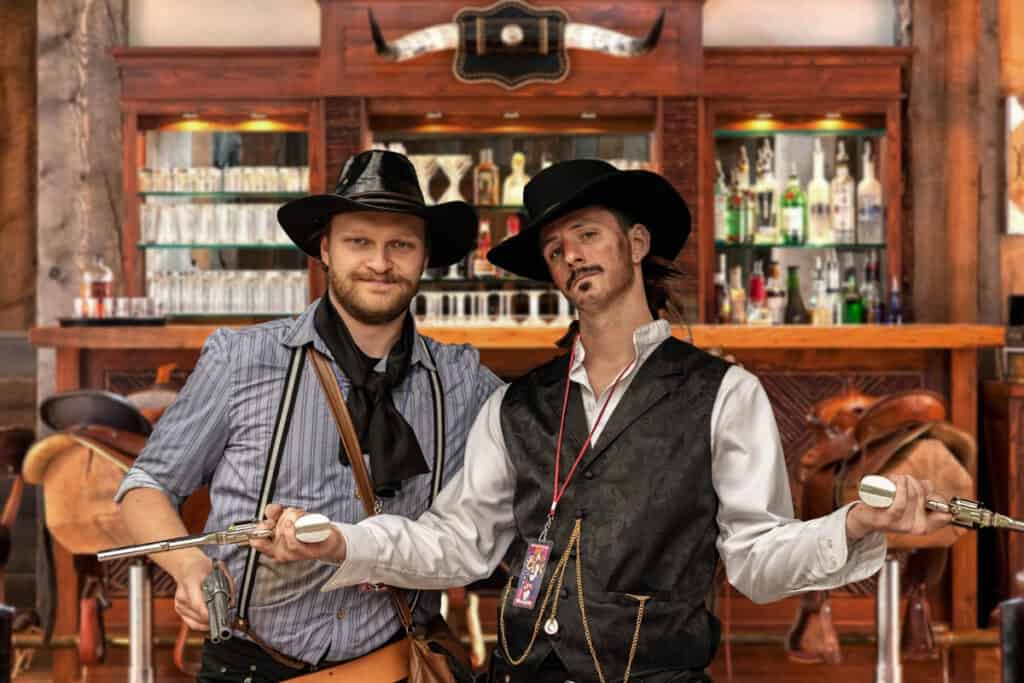 What's a western party without some good ol' photos to memorialize it with?! Have your guests wear their best western get-ups, find some fun western props (like toy guns and empty whiskey bottles), and prep a fun western scene as the backdrop! We love the idea of a wanted poster cut-out or a backdrop with swinging saloon doors. Consider hiring a professional photographer or even buying a few polaroid cameras so your guests can head out after the party with a fun and unique party favor!
2. Rent a ranch on Peerspace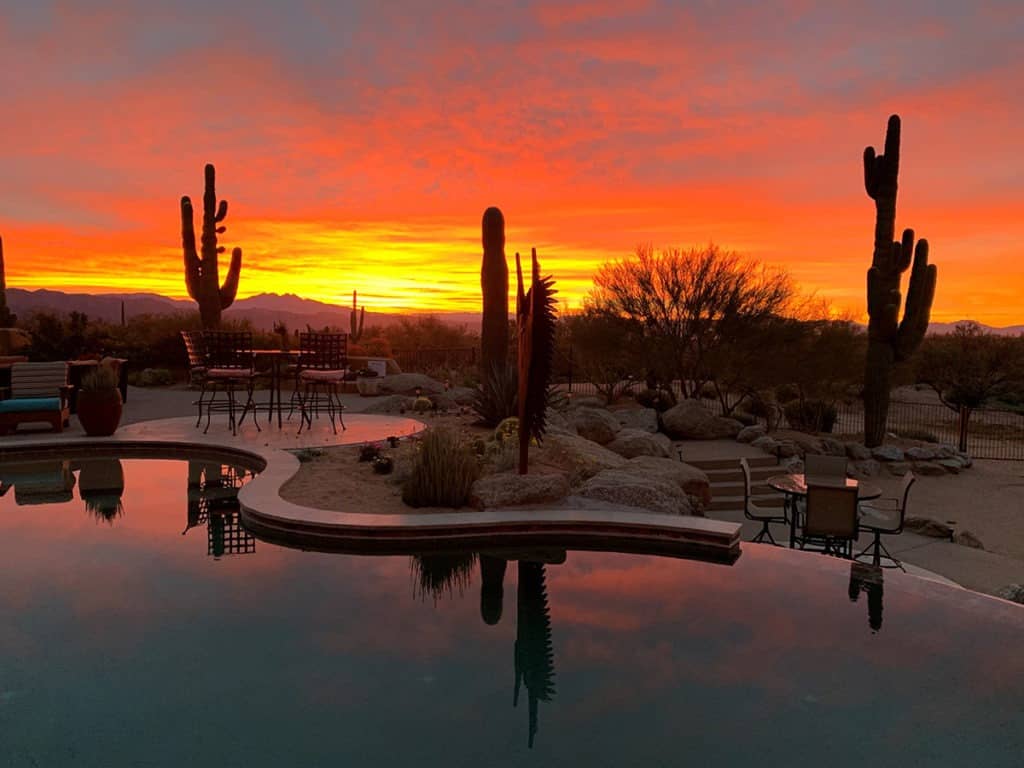 Looking for the perfect space to host all your western theme party ideas and activities? Find a western-style ranch or cabin for your event on Peerspace! You can book anything from an adorable cabin on acres of land to an entire old-timey western town. Look for amenities like swinging saloon doors, large wooden dance floors, jukeboxes, vintage western decor, cowboy tubs, and more! All you have to do is go to Peerspace, type in the town you are looking to rent a space in, the type of event you're planning, and if you want, a few western-themed keywords. You'll find tons of fun options near you!
3. Enjoy western grub and challenge guests to eating contests!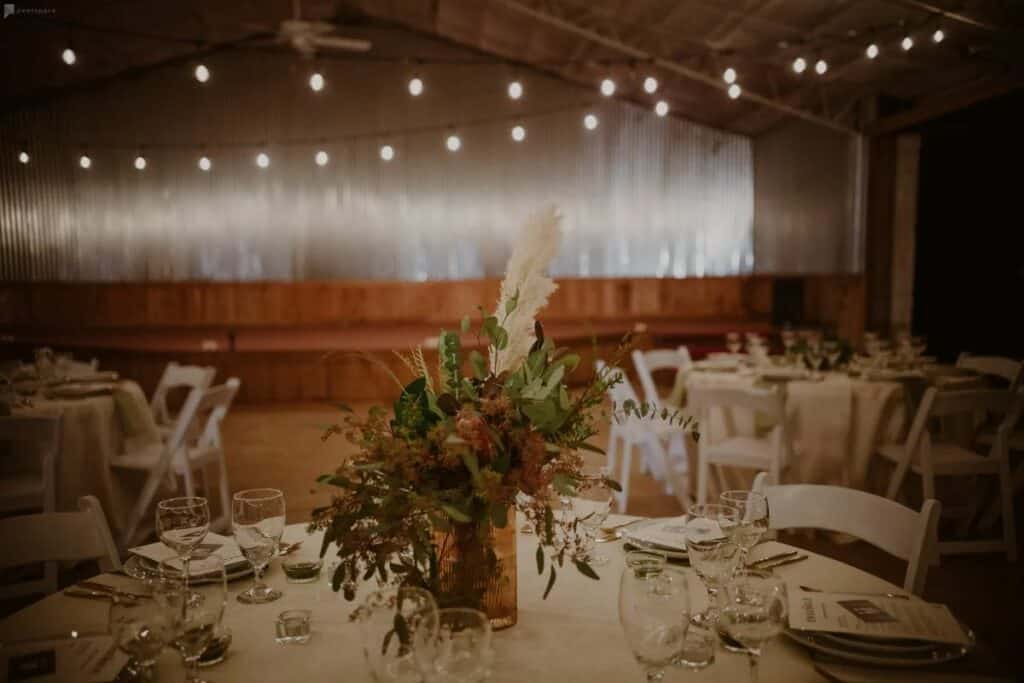 Good parties always come with good grub! Make sure your party is stocked full of cowboy favorites, like baked beans, biscuits, an assortment of jerky and coffee. For the more adventurous party-goers— why not include a pie or corn on the cob eating contest as one of your western theme party ideas? And while a cowboy would probably be busy chewin' tobacco for dessert, you could keep it a bit more healthy and modern with a sunflower seed spitting contest!
4. Sip on whiskey and moonshine during a tasting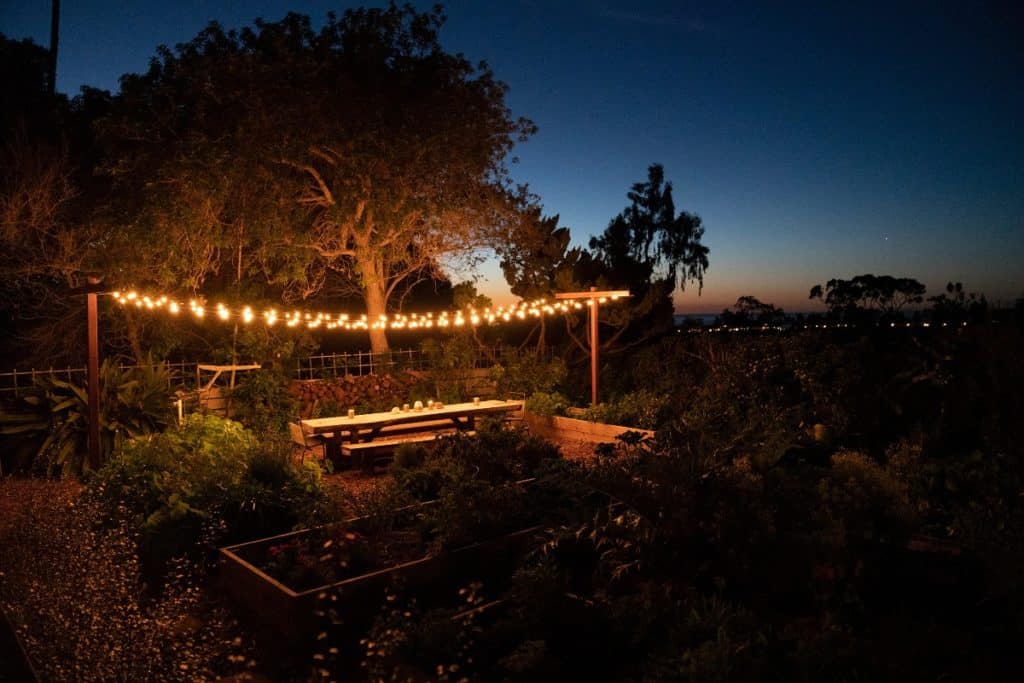 The term "moonshine" comes from the fact that this unaged corn whiskey used to be made by the light of the moon! Learn more about moonshine and whiskey with a tasting event during your party! While whiskey tastings are available in the U.S., moonshine is only legal in parts of the south, including South Carolina, Kentucky, Georgia, and Alabama.
5. Jam out to western music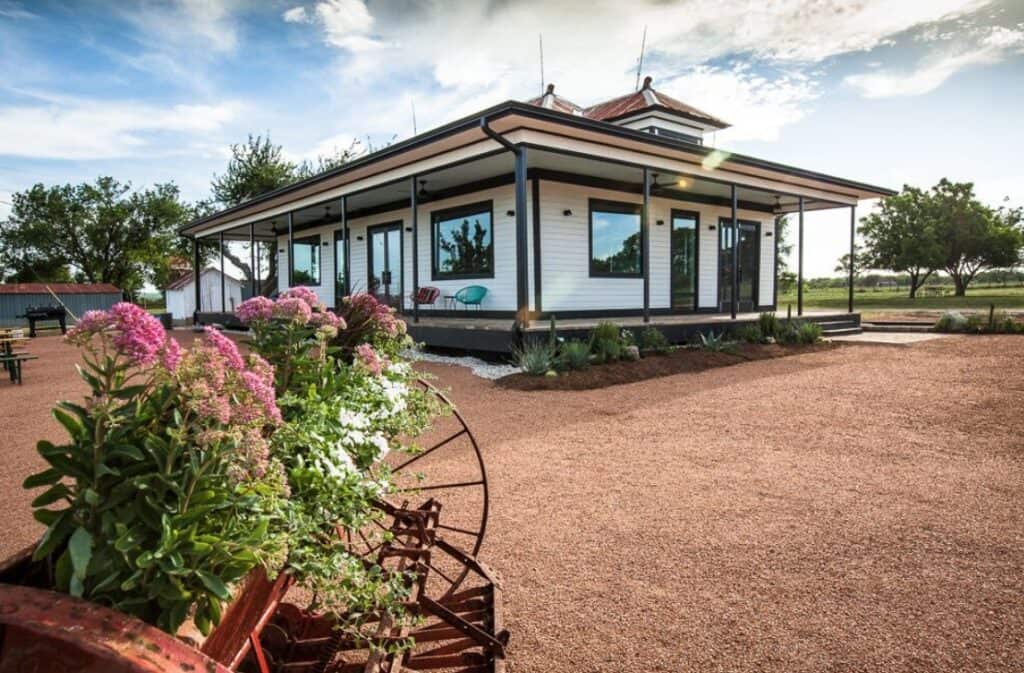 Break out the harmonica, sit around the campfire, and indulge in a favorite western past-time — playing and listening to cowboy ballads! If you have some musically inclined friends, this may be their time to shine at the party, or you can invite a band to come to play! Make sure you ask them to play the classics. Our favorites include the classic "Streets of Laredo" and "Old Chisholm Trail."
6. Try your hand at horseshoes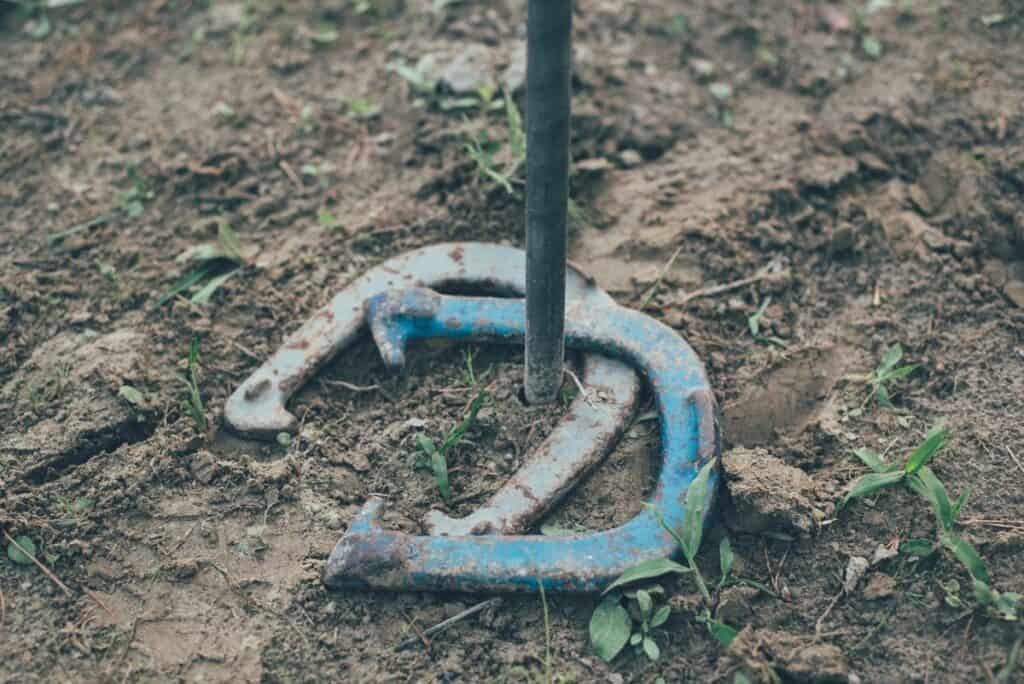 This town ain't big enough for the two of us! While it may not be the best idea to settle an argument through a good, old-fashioned gunfight at your party, this doesn't mean we don't have some other fun western theme party ideas to settle scores! Challenge your foe to a game of horseshoes, the first to 21 points is crowned the winner … And the sheriff!
7. Enjoy the sunset on horseback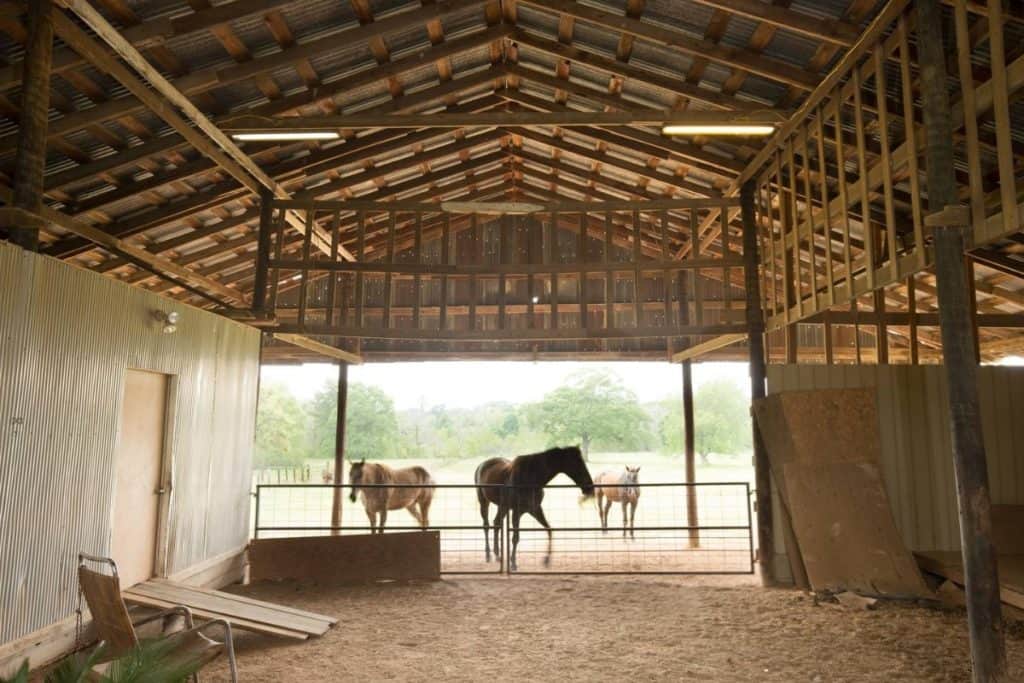 Add some adventurous (or maybe even a little romance?) to your party with a sunset horseback ride! This is a fun way to wind down from an evening in true western style. And if you are looking for something a bit more comfortable than an evening in the saddle, maybe a carriage ride instead!
8. Make your party truly unique with cow pie bingo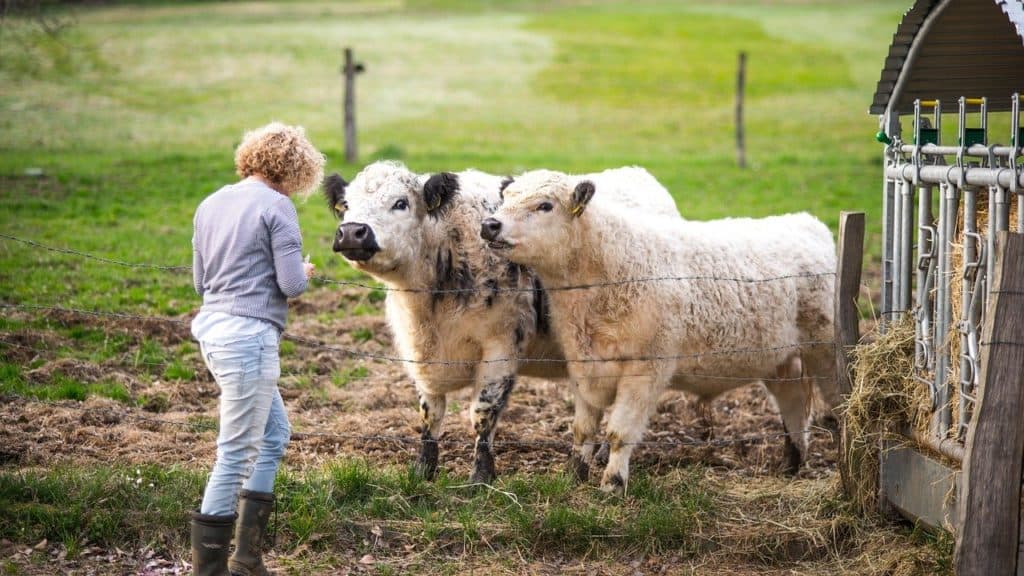 If you're looking for hilarious and unique western theme party ideas, oh boy — do we have the game for you! It's time for cow pie bingo! This game consists of making friends with a cattle rancher, swindling them into letting you borrow a cow, and then … let the games begin! Rope off an area and draw a grid of 64 boxes, each labeled with a number. Then, have everyone at the party takes bets on which number the cow will "drop a cow pie" on first. Let the cow loose in your bingo area and see who wins the bet!
9. Show off your skills on a mechanical bull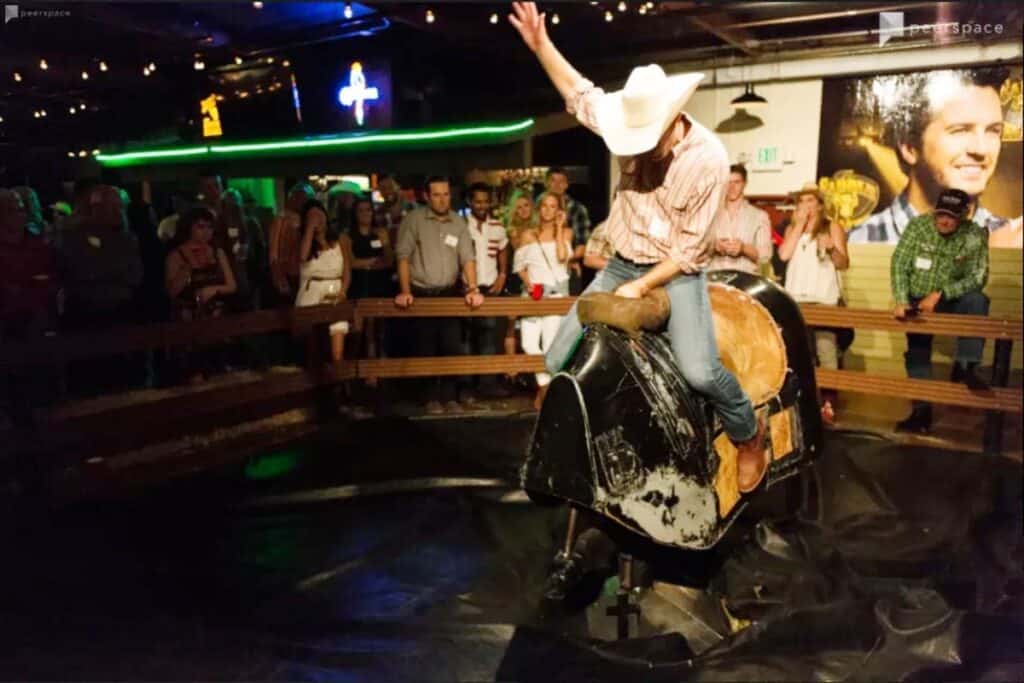 Ready for the ride of your life? In professional bull riding, bull riders try to stay atop a bull for eight seconds, one hand holding on and one high up in the air! Try your hand at this sport by renting a mechanical bull for your party to see if you and your friends can stay on for the full eight seconds. If you live near LA, consider renting this venue (pictured above) on Peerspace that includes a mechanical bull with your rental.
10. Recreate the Oregon Trail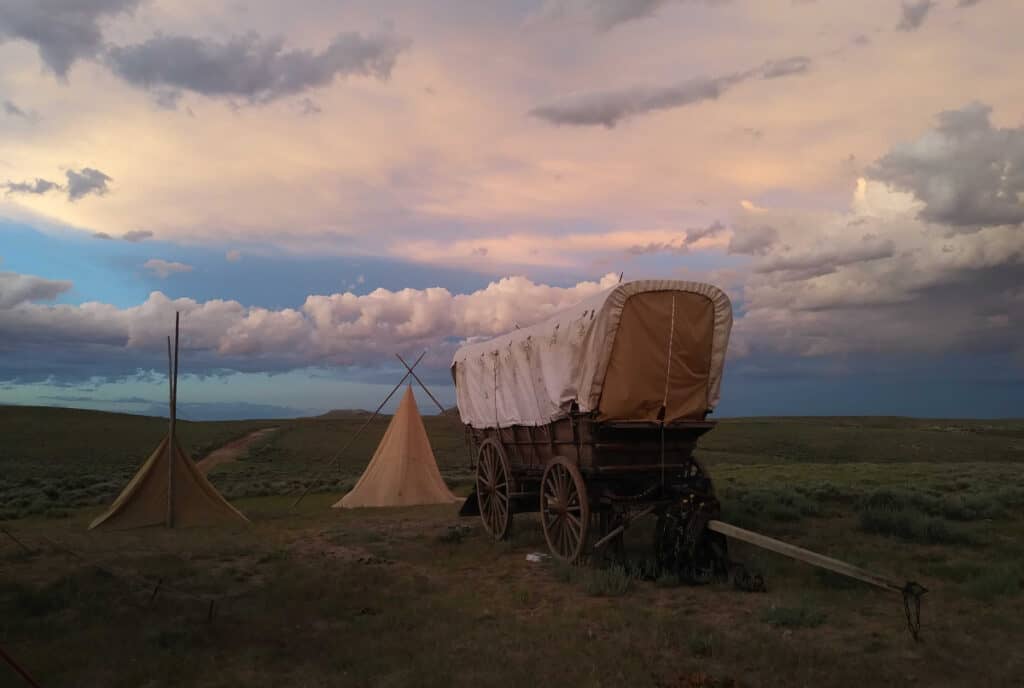 Not everyone can survive a western themed party! Combine your western theme party ideas into an Oregon Trail adventure. The Oregon Trail was an old computer game classic that would be perfect to theme your party around! Lose at horseshoes? Well, that translates to losing a gunfight! Fell off the mechanical bull? When you fell, you got bitten by a rattlesnake! Left the party early? Looks like you succumbed to dysentery! See how many other fun ideas you can come up with to recreate the Oregon Trail game during your western themed party! Don't forget to have a fun prize for the winner of the game at the end of the party!

Get together somewhere better
Book thousands of unique spaces directly from local hosts.
Explore Spaces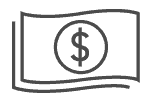 Share your space and start earning
Join thousands of hosts renting their space for meetings, events, and photo shoots.
List Your Space