11 Best Austin Family Photographers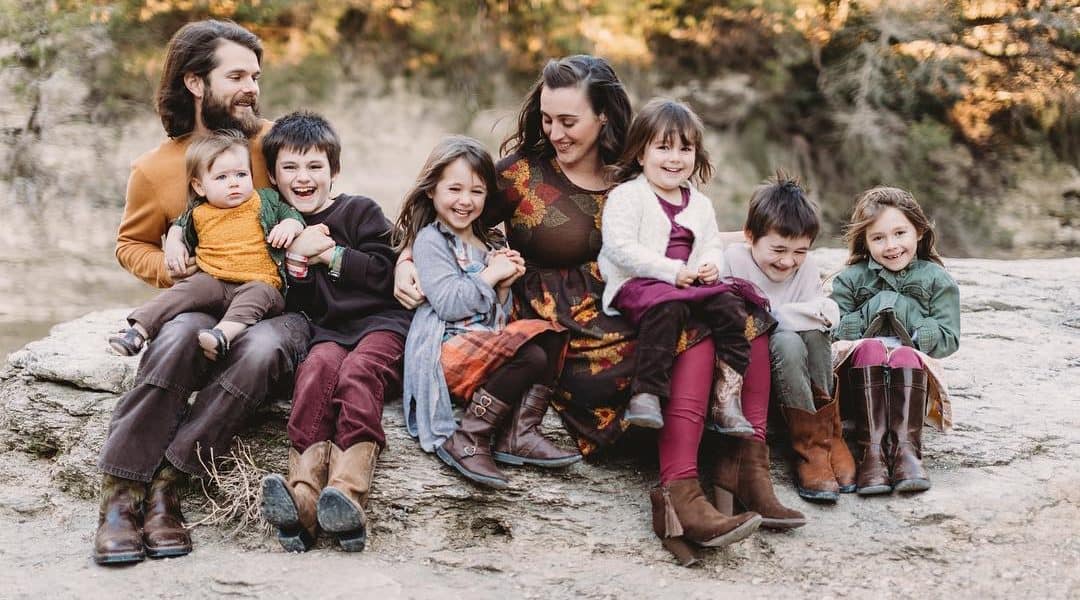 We've compiled this list of the best Austin family photographers for your joyful perusal. As the largest online marketplace for hourly venue rentals, we at Peerspace work with photographers all the time and look forward to amplifying their voice and vision.
A bustling cultural hub, Austin brims with creative people from all walks of life. As such, the city's saturated with talented photographers, especially the ones who specialize in shooting family portraits. This list of the top Austin family photographers should help you determine the cream of the crop. Each of these photographers has the skills to execute incredible family photo sessions, and they're sure to provide incredible work. Take a look at their portfolios and get ready to book your next family photoshoot.
Melissa is a detail-oriented family photographer who also loves working with families over a long course of time. Her process focuses on getting everyone in the family relaxed and comfortable so that no one ends up looking stuffy or posed in the final images. This means structuring photoshoots that are fun and engaging for everyone. Which, let's face it, is music to any family's ears! And, while her posed portraits look great, it's the spontaneous moments she's able to capture that are truly memorable.
We also love Melissa's personality and work ethic. "Your pictures should feel like memories and not some pose-y fakery. I'm going to make that happen! For me, being a photographer is about more than just pressing the right buttons on the camera, it's about getting to know you and bringing that out in imagery. It's SO important for us to naturally click. (see what I did there?)"
As a self-declared introvert, Tiffany overrides this part of her personality with her desire to spend time with families. Her personality has taught her that the time we spend together is the most meaningful thing there is. This attitude is reflected in her work, which is more focused on documenting loving interaction among family members than anything else. She also strives to capture each of these deftly, understanding that these are the memories you'll want to hang on to forever.

Tiffany offers your family full and mini sessions, meaning her professional services can't suit any budget. Be sure to also check out all the rave reviews she gets from her families on her website.
Suzanne is dedicated to building relationships with her clients that last for years. Whether she's shooting indoors or outdoors, she will capture the essence of your family. She begins by helping you coordinate outfits and to come up with the style for your photoshoot. Suzanne's work is always bright, as she understands that these images will serve as a family legacy.
Unsurprisingly, her images have also been featured in publications like Shoutout HTX and Voyage Houston. One look through her sunny, sparkling portfolio of happy families, and you will understand why.
Angela understands that the intent of the person behind the camera is just as important as their skill. In fact, she strives to create honest images of families, without the distractions that come with extensive posing or props. Her goal is to reflect the individual beauty of families. Angela shoots the type of images that are filled with authentic moments and action. Her families are not people who are uncomfortably posed in a studio, in other words! As a result, her photos are filled with laughter and adventure. Whether shooting in a home or on location, Angela will capture your family at their best.
Like many family photographers, Amy began her career photographing her own children. She understands the importance of making those kinds of timeless images. In fact, each of her snapshots tells the story of its subjects. As such, her composition is very moment-driven — you'll find few posed photographs in her portfolio.
Her images are packed with emotion and authenticity, earning her distinction as one of the best Austin family photographers. Along with the city of Austin, Amy also serves San Antonio, DFW, and Houston.
Armed with a BFA from the University of Texas, Carley takes a strong documentary approach to photographing families. She is also a certified labor doula, and probably the only one on this list!
Many photographers are hands-on in their approach — they pose and direct their subjects to achieve a certain look. But Carley's strategy is to be as hands-off as possible — similar to how a photojournalist would cover an event. The results are incredibly authentic portraits of families, like small windows into their lives, emotions and all. It takes plenty of talent and vision to succeed in this approach, and Carley's work speaks for itself.
Years in the business has allowed Alissa to photograph hundreds of families in Austin. And with a family of her own, Alissa is passionate about taking great photos of yours. Her preferred approach is to photograph families wherever they are most comfortable — for some, that will be while exploring on an outdoor adventure and, for others, it will be in the comfort of home. The end result is beautiful photography that reflects fun memories — images that you can enjoy for years to come.

If you're looking for the cheesy, posed imagery, go elsewhere. As Alissa puts it: "My sessions aren't about capturing the "perfect" image. They're about doing life – having fun, playing, dancing, laughing, snuggling – comfortably in front of the lens so that you can save those moments forever."
Melanie strives to create real moments that feel full of authentic emotion. At the core of her approach to photography is the idea of creating lasting memories in images. Her photoshoots are designed to make people feel capable of being themselves without any awkwardness that sometimes comes with being photographed.
We're also not the only ones who are fans of her work; far from it. Melanie has been published in The Wall Street Journal, MAXIM, Austin Monthly, and more.
Laura Morsman is a storyteller at heart, with her work reflecting her ability to connect with any family. Along with her photography partner in crime, assistant Ashley, Laura Morsman Photography creates the types of family photos that celebrate you and your brood. In fact, their portfolio comprises bright images with muted color palettes, each featuring an authentic moment frozen in time.
For Laura, there's great beauty to be found in imperfect images — where there's no stiff posing and people are allowed to live for a moment as she observes. The end result is photographs of amazing memories. She's undoubtedly one of the best Austin family photographers you can hire.
Hillarry, who heads Silver Bee Photography, has worked in the business for over a decade. In that time, she's built an impressive portfolio, and her work with families doesn't disappoint. Her posed work is unique and fresh since many of her shots focus on candid interactions that show the joy of her subjects. You can also see her mastery of lighting and attention to detail in all of her work.
https://www.instagram.com/melaniewrightphotography/
Melanie works primarily in natural light and tailors each of her photoshoots to her clients' needs. With the many settings of Austin as her background, she creates intimate images of families having fun together.
And maybe more importantly, Melanie's work with clients has allowed her to give back to Austin — she helps families in need via volunteering her time and photography services.
We simply couldn't leave Olesya Redina of Zesty Orange off this list of the most gifted Austin family photographers. Hers is the award-winning studio that not only makes your family feel welcome but will feel pampered, since she offers hair and makeup services, too!
Her specialties include family photos, maternity shots, newborn images, and even cake smashes — all of which are elegantly produced and utterly charming. As the recipient of several awards and multiple publications, we're not the only fans of Zesty Orange out there.
Austin family photographers: conclusion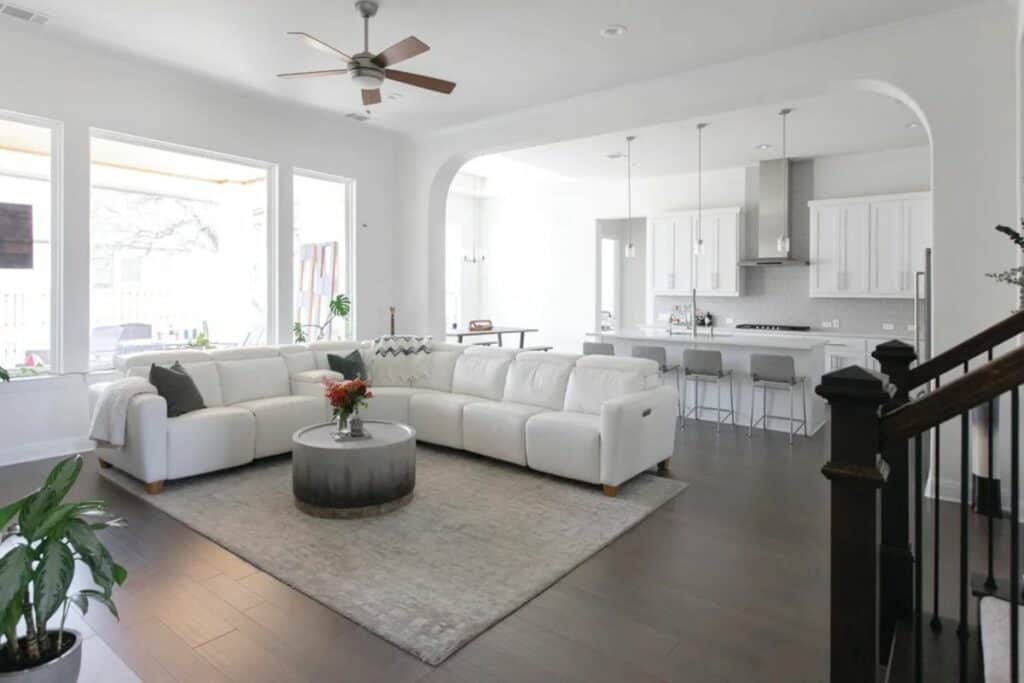 We hope you use this list of Austin family photographers to find the perfect match for your family. And if your photographer looking for the perfect shooting space in Austin, be sure to check out Peerspace.
Being able to look back again and again on pixel-perfect photographs of your beloved family is a gift that keeps on giving. It's easy to forget these golden years due to distractions from work, social media, and life in general. Snapshots of your loved ones can remind you to live in the moment. There's something truly special about a professional shot, especially when it's printed and hung somewhere — it becomes a physical artifact, something that helps make your house a home.



Get together somewhere better
Book thousands of unique spaces directly from local hosts.
Explore Spaces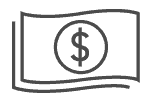 Share your space and start earning
Join thousands of hosts renting their space for meetings, events, and photo shoots.
List Your Space