The 10 Best Boudoir Photographers in Columbus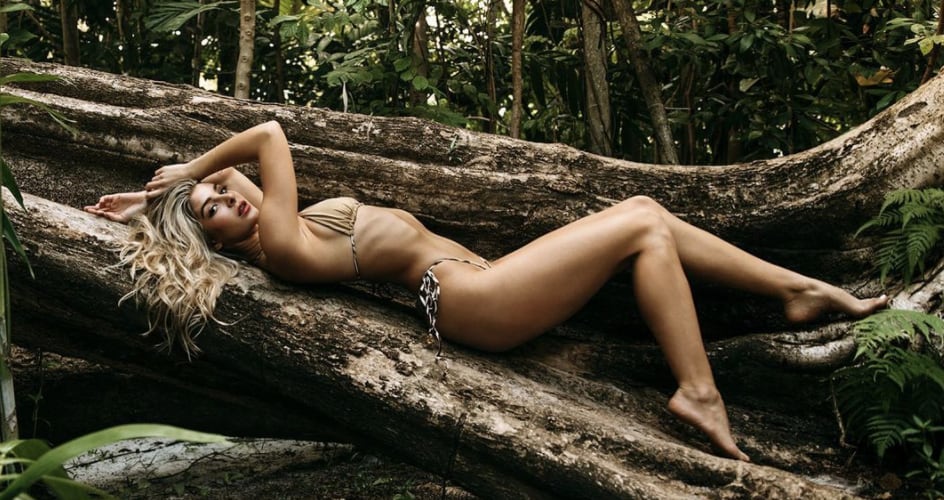 If you are looking for the best Columbus boudoir photographers, then you've come to the right place. That's exactly what we at Peerspace have for you today! As the largest online marketplace for hourly venue rentals, it's our mission to help creatives and individuals rent hidden gem spaces to bring their projects to life. So be sure that after you book your favorite boudoir photographer, you come back to Peerspace to book a killer location for your shoot!
Now, let's get to our list of the top Columbus boudoir photographers. Each one of the following rockstars suits a different kind of style and personality, but each one of them works magic with a camera. Find the one who suits your style best and reach out to them to collaborate on your dream boudoir session.
Heather Walker is one of the few Columbus boudoir photographers who work exclusively with the genre. And we love how she practices what she preaches, celebrating self-love and acceptance during each shoot while she documents her own body acceptance. She's not only a notable Columbus boudoir photographer, she is also an artist using the human body as her medium.
A session with her can be anything you want it to be — dark and moody in-studio shots, polished magazine editorial outdoors shots, sexy, playful, and everything in between. Her style is tailored to her subjects, but the theme of her work is its quality and sense of celebration of the human form. Heather's passion comes through in all of her images. And we also love how she characterizes her work: "I am so thankful I am a boudoir photographer. It is so rewarding for me to help other women see their beauty! We celebrate each and every woman and capture their best self on images that will be showcased and last forever!"
Serving all of Central Ohio, Kristen specializes in bringing out the confidence of her subjects, both women and couples. She's also adept at capturing it in a way that feels authentic to them. She's one of our favorites for her couples' work — tastefully capturing the intensity of attraction.
Kristen also has an on-site professional glam team for hair and makeup if you want a centerfold style shoot and is well appointed with mirrors, textual elements, and clean lines. Plus, she has a rocking client closet, so you can let your imagination run wild and explore previously unknown sides of yourself. Check out her website for boudoir session info and FAQs, two highly helpful resources, especially for boudoir first-timers.
Kristen Jones creates empowering experiences for women while also creating her art. She firmly believing that boudoir photography should be experienced by everyone at least once in their lives, and strives to make your session incredible. Her luxurious studio is full of texture, color, and plants for a tasteful home feel and is a wonderful space to unleash your inner goddess.
Kristen's portfolio is steamy, with plenty of tasteful and implied nudes and women luxuriating in their skin. We also adore how her work is body-affirming since all shapes and sizes are celebrated in front of her lens. 
With a specialty in turning everyday women into models for her shoots, Columbus boudoir photographer Joslyn Crowl shows each woman just how beautiful she is. She also works with women throughout the size and age spectrum, which is a refreshing take on the genre.
In fact, Joslyn finds what features you love about yourself and showcases them in her glowing style. Her studio is decorated with sleek sets and bold patterns. If you feel like creating a more dramatic session, she also offers angel sessions with feather wings to suit almost any taste. 
With a name like Body Beautiful, it's no surprise that the team at this studio, Brenda and Michael, pay homage to all bodies, regardless of gender. Their creativity, combined with the diversity of their portfolio, landed them on this list.
Each one of their sessions is a bespoke experience, ranging in tone from a feminine exploration of the expectant form or a sultry couple's lifestyle shoot outdoors. Body Beautiful works with each of their clients to find out who they are and what they want to capture. They then use their 20-plus years of experience to bring that vision to life. Their commitment to their art and to you is unparalleled.
Haley's moody boudoir style combined with her Columbus studio is perfect for rediscovering your sexy side. With a gorgeous orange couch surrounded by tons of lush green plants and candles, you will find new levels of confidence here. In fact, her studio is a place to play, be yourself, and get some incredible photos under her guidance.
We also love how her sets are the perfect blend of modern and timeless. They use soft textures like velvet on traditional furniture combined with mid-century pieces to lend an old Hollywood vibe. Combined with her photographic style of dark and sexy, you've basically assured some truly hot shots. 
Driven by a mission to preserve moments and empower women, Kelsey is a published boudoir photographer with a modern style and jaw-dropping studio. She blends the personality of her subjects into her shoots, so her work becomes intimate portraiture. We also like to think of it as a window into little glimpsed sides.
Kelsey's posing is suggestive, excellent for clients wanting a more seductive shoot. Plus, her compositions are original and endlessly interesting since she often uses shallow depth of field to add to the mystery of her subjects. 
Jess is an artist at heart who works in various print media and creates portraits that are not only of the subject but of an idea or a feeling. And believe us, these traits lend themselves well to boudoir photography.
Jess also specializes in outdoor boudoir, where her work has an Earth goddess style — frolicking amongst trees, emerging from a river, reveling in the sunset. If you are a creative person yourself and want to collaborate for shots that are truly you, she's your perfect match. 
Jenn Johnston has a creative and photojournalistic style honed by her desire to capture the authentic nature of her subjects. Her specialty is topography sessions, which celebrate the curves of your body while preserving the time you shed your insecurities and begin a new awareness of yourself.
Expect to leave your session with Jenn with a whole new view of yourself and plenty of sensual, well-composed, naturally lit photos. She is your ideal boudoir photographer if you want an experience that celebrates you artistically, with beautiful images to remember the day.
The concept of Morgan Whitney's private room photoshoot lends her work familiarity and an intimacy that is hard to beat. Her settings are beautiful, a given, but it is also part of her art to make shapes with the human form. She also uses those shapes to enhance the feeling of the photo, and to create a special brand of art.
Morgan's work runs the gamut from a fun celebration of a milestone birthday to mothers rediscovering their passionate side to artists blending their own art into hers. If you want to work with a creative photographer who will take your personal style into account, she's a great choice. 
Madison Braun is a lifestyle photographer who also creates glowing, boho-inspired boudoir work. If you love the idea of a bright and dreamy boudoir session, check out her work! We also love how she tailors her sessions precisely to you, meaning if you want to go more conservative and flirty or hot and spicy, she has you covered either way. She offers full-hour or half-hour mini sessions, so check out her site and book whatever you think is best.
Peerspace loves Columbus boudoir photographers!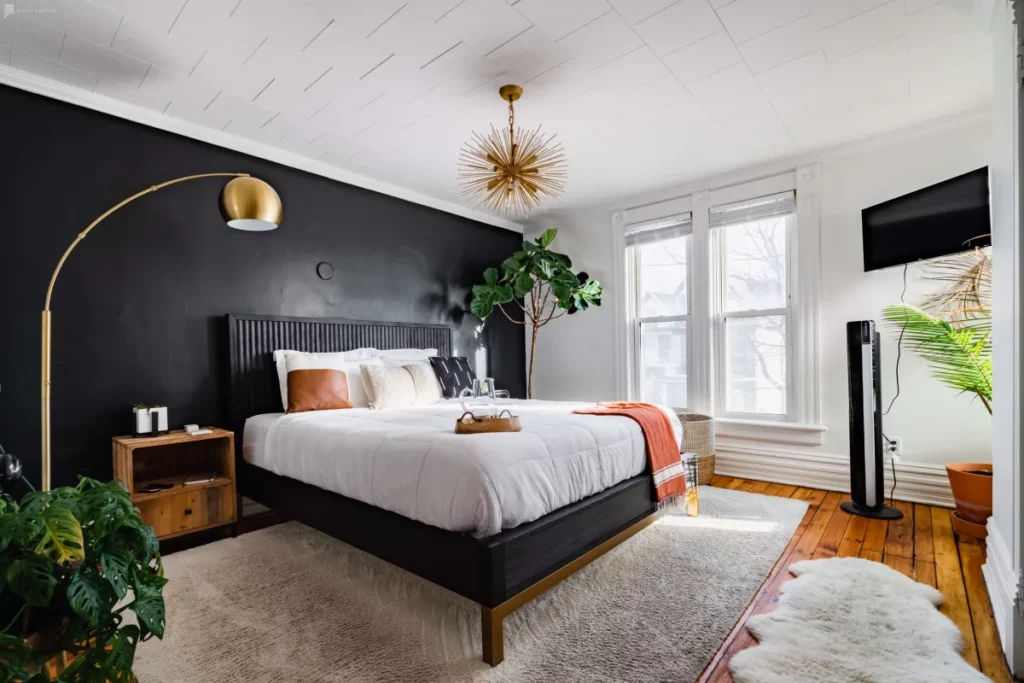 We hope this list has provided helpful glimpses into the work of the best Columbus boudoir photographers! When you're ready, remember to reach out to your favorite and start planning your session today. Then, come back here to Peerspace and book an incredible boudoir-worthy venue for your shoot. We make it easy to book unique, hidden gem venues in Columbus and beyond that serve as fun and private photoshoot backdrops.

Get together somewhere better
Book thousands of unique spaces directly from local hosts.
Explore Spaces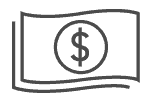 Share your space and start earning
Join thousands of hosts renting their space for meetings, events, and photo shoots.
List Your Space