The 10 Best Boudoir Photographers in Perth
Boudoir photography is all about empowerment, an opportunity for women to revel in their curves, love who they are, and dip their toes in the naughty side. Boudoir photographers know that this can be intimidating for many women, and that's why the best of the best will provide not only extraordinary technical skills but also an environment that is relaxing, supportive, and fun. We have turned our attention to Australia to see who's who and what's what, and these 10 best Perth boudoir photographers are our top picks for a great boudoir experience. 
Jess Ratty has been photographing boudoir for eight years, and she has set up a unique studio custom-designed for boudoir. Large windows let in an abundance of gorgeous natural lighting, giving her photos a soft, smooth texture and bright atmosphere, which we really love. For darker, more sensual shoots, Ratty allows the background to plunge into darkness, with a single light source spilling in to illuminate the graceful line of the human form. Technically astute, Ratty focuses on the well-being of her clients at all times. She also offers guidance on how to pose so that all you have to do is relax and enjoy the experience. Women of all shapes and sizes will find their inner beauty at Ratty's studio and come away with stunning portraits. 
Kellie Blinco is an experienced photographer who loves boudoir. "I can help you feel a new adoration for everything you are," she says on her website and stresses that boudoir is for everyone 18+, no matter your size, body shape, or age. Her photos are expressive, exquisite, and intimate. Blinco is equally at home shooting close-ups as she captures an entire scene, which adds depth and nuance to her photos. Those who want a little extra flair will delight in Blinco's pin-up photos, with gravity-defying curls and bright red lipstick, cheeky smiles, and classic garter stockings. Whether shooting in color or in black and white, Blinco delivers high-quality, personalized content each time, earning her the distinction as one of the best Perth boudoir photographers working today. 
Katherine and Kelvin are the faces behind Image Style Studio, who turn their Perth boudoir photoshoots into a full-on pampering session to ensure clients feel beautiful and confident. Judging by the smiles splashed across their Instagram feed, we'd say they're succeeding there. Kelvin's style features soft, even lighting, natural poses, and clear attention to each client's personality. Bright colors and various creative backgrounds add that special pop, turning the girl next door into a superstar. 
Perth boudoir photographer Candice Anne describes her photographic style as being "more personal, sensual, and raw," and it's easy to see why. We love her portraits' deep, rich colors, intimate framing, and creative poses. As well as capturing individual likenesses, Candice also excels at couples boudoir photography, harnessing the attraction between those she photographs to produce some genuinely steamy portraits, all while doing so in an artistic and sophisticated manner. Candice's photos feel more like fine oil paintings, refined, composed, elegant, and luxurious. 
The photographic team at Viva has a beautiful, distinctive style to their work. Precise, warm, dramatic, and fascinating are words we would use to describe their images, which feature expressive lighting, graceful composition, and understated backdrops. Nothing is left to chance at Viva — each photo is the result of utmost skill. Their boudoir portraits are more than just sexy photo shoots: they aim to encapsulate the person behind the eyes, customize each session to match the client's needs and expectations and produce photos that tell a story. Each photograph captured at Viva is full of life and emotion, making their photographers some of the best boudoir photographers in Perth. 
Kristy Lee thinks that every woman deserves an experience "where they can reconnect with bodies and celebrate our uniqueness and femininity," and her boudoir photography aims to do just that. Her bright, airy studio with a touch of greenery is the perfect area to create a little magic, naturally guiding and encouraging her clients to make the space their own. Lee knows how to play with line, form, texture, and creative lighting in her work, adding depth to her images and truly capturing the imagination. 
The photography team at Crooked Images are some of the best in the business, offering a boutique, New York loft-style atmosphere to their clients in a studio replete with stylish furniture and décor to pose with. Body positivity is a big deal here, and the team invites women of all shapes to come in and release their inner goddess. We especially love the vibrant colors, inventive props, cinematic ambiance, and playful freedom of expression that mark Crooked Images' works. It's hard to stop scrolling once we open their portfolio, as each image is more fun and alluring than the last. 
The friendly, all-female team at Exclusive Photography has one mission: to make you feel sexy. Professional hair and make-up artists get you looking your best, followed by a consultation with the photographer to discuss exactly what you're looking for in the shoot. And what a shoot it is! Every photo from Exclusive Photography pops will color, passion, and seduction, featuring lots of lacy lingerie and powerful high heels, which demands the viewer's attention. If you want to walk away feeling like a model, this is the studio to go to. 
Mel Silva believes that boudoir photography is for real, everyday people, especially those who are dissatisfied with their self-image. "When I photograph women in lingerie," she explains, "my goal is to allow women to view themselves from a different perspective." Silva knows exactly how to photograph the female form in a respectful and flattering style to all body shapes, thus drawing forth the natural charm and beauty we each possess. Silva also has a ladies-only Facebook group that allows those interested to see before and after images, ask questions, and participate in body-positive chit chat. 
Natasha Lee describes herself as a lifestyle photographer "turning everyday life into art," and we couldn't agree more. Her stunning boudoir photography is elegant and intimate, and her clients all rave about her warm personality and effortless ability to calm any nerves. Lee's photos feature warm, even lighting, clean lines, and attention to form, making her work feel very contemporary. We especially love the subtle sexiness Lee draws from each client, letting their posture remain comfortable and natural yet still brimming with sensuality. 
Heating things up in the City of Light
Whether it's your first time seeking out a Perth boudoir photographer, or if you already love the experience, the best time to start looking for a photographer is now. Boudoir photography allows many women the true beauty within them, a liberating revelation in a world that has us believe we're only worthy if we're air-brushed. Of course, it can be nerve-wracking at first, and it's essential to find a photographer who makes you feel comfortable from start to finish. These 10 best boudoir photographers in Perth are our top picks for the job, and we think you'll love them, too. 

Get together somewhere better
Book thousands of unique spaces directly from local hosts.
Explore Spaces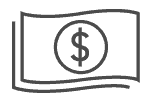 Share your space and start earning
Join thousands of hosts renting their space for meetings, events, and photo shoots.
List Your Space