The 9 Best Cityscape Photographers in Houston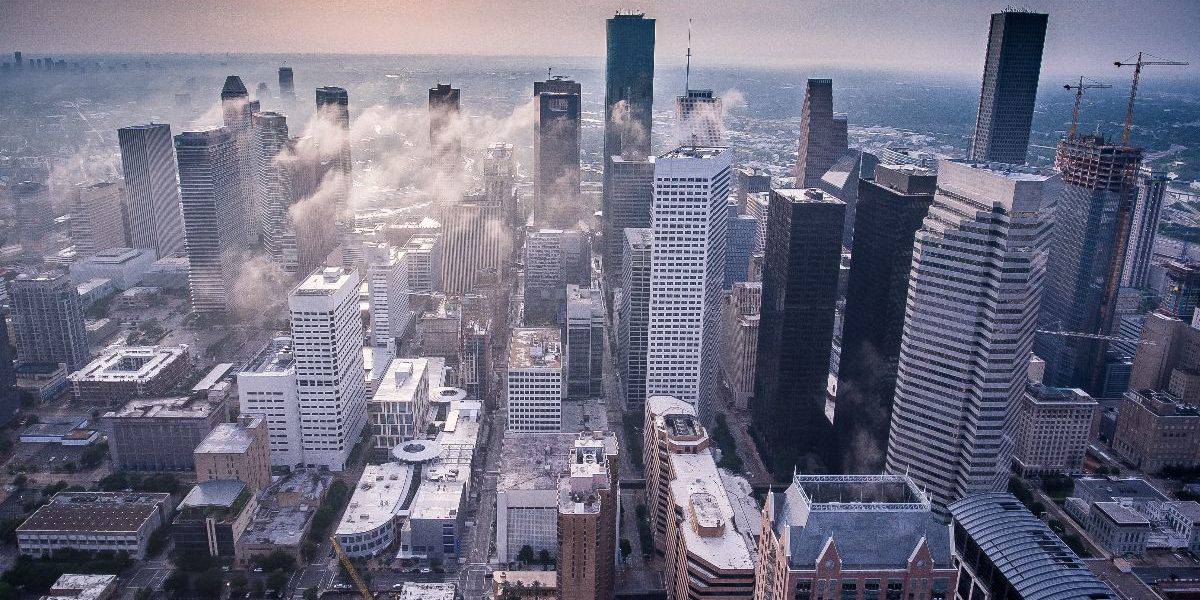 Houston, Texas, may not be as well known for its artistic milieu as its quirky cousin, Austin, but we can assure you that, when it comes to cityscape photography, Houston boasts quite a selection of talent. In fact, there are enough skilled photographers in the Houston area specializing in cityscape photography that, if you're not already friends with one of them, deciding whose work to buy can be tough. That's why we've put together this list of the best Houston cityscape photographers.
Having won multiple awards and taken on public commissions of varying scales and purposes throughout the years, Houston cityscape photographer Jon Holiday is incredibly adept at working with clients to meet their needs, as well as getting the most impactful shot of a skyline, no matter the time of day or year. On the "about" page of his website, John notes that he's always had a knack for looking at structures and envisioning their—sometimes not so apparent—possibilities and/or hidden beauty. One of his goals, then, in photographing city structures and scenes is to convey not only what they are but also the possibilities of what they could be.
In a similar vein to Jon Holiday, Gregory Ballos's work is aspirational. Guided by the principle that the world is often cold and harsh, Ballos has dedicated his life to the pursuit of highlighting the beauty in the world despite it. One aspect of much of Ballos's work that we love is the extraordinary range of color he elicits through capturing the play of light on glass and steel, at a particular time of day, with a particular camera angle, in combination with his expert processing technique. Ballos's work is truly a gift to the lover of a breathtaking Texas cityscape set against the big sky.
Bee Creek Photography, helmed by Houston cityscape photographers Cynthia Hestand and Tod Grubs, is a truly collaborative professional operation. As with many of the photographers we love, these two have an equal appreciation for nature and urban architecture, which makes their work a celebration of the meeting of the two. At Bee Creek Photography, they're especially aware of the fact that landscape and cityscape photography is well-suited to large-scale presentation, and their large-format high-resolution print services make turning your favorite cityscape into a mural, or the conversational centerpiece of your dining room, easy as can be.
We were first introduced to Jim Drought III's work through his family and portrait photography, which was warm and had a wholesome vibe that we don't always think of when imagining city life. Then, we saw his action/sports shots and realized there was something we may have missed, at first glance, in the eyes of his human subjects. It was a very subdued but persistent sense of movement, a real pulse under the tidy, heartwarming images of mothers, fathers, and tidy children, scrubbed, combed, and dressed up in their Sunday best. This pulse is also what shines through his cityscape photographs; even from a distance, the city of Houston appears vibrant and alive.
Silvio Ligutti is, as he notes in his artist statement on his website, an adventurer at heart, and like all adventurers, he is, in one sense or another, always on the lookout for a good story. If his photographs of cityscapes and more rural and wild spaces are any evidence, when Ligutti goes looking for a story, he finds it. When he describes his work, it sounds almost as if he were a storm or tornado chaser. Ligutti clearly gets a real thrill out of doing what he's passionate about. Ligutti is also passionate about giving back, as evidenced by the fact that 10% of his profits, right now, are going to the Houston winter storm relief fund. What's better than buying great art and contributing to the health and recovery of others?
Here's a secret you may not know: in just about any given city in the United States if you want to find incredible cityscape photography, find the rooftoppers and urban exploration communities. They never disappoint. Vu the Shooter—whose real name isn't advertised, though you can buy his prints via Instagram—finds incredible angles and heart-pounding shooting locations, offering a perspective you're not going to find anywhere else.
We've featured Chris Spicks before on our list of the best landscape photographers in Houston. Now, on our list of the best Houston cityscape photographers, his work shines just as brightly. Here, as with his other subjects, it's Spick's eye for composition, in terms of balance and focus, that makes his cityscapes classic and unique, a real tightrope to walk, the kind that we count as a mark of artistry.
Based in Austin but frequently commuting to Houston for projects, Anna Mallam's photography business, Slow Fuse, is one of our favorite boutique operations. Our use of the word "boutique" here, shouldn't lead you to believe that Mallam doesn't have the chops for world-class cityscape work. She's on this list, after all! Also, we notice Mallam's love of the adorable vintage signs and fiesta ware that have come to characterize the deep Texas experience and bring a sense of color and charm to the cityscape.
Last but not least, take a look at the work of the mysterious photographer that goes by "Toast." Like many other rooftop photographers, some of Toast's shots are downright anxiety-inducing, but there's no denying how striking and evocative his work is. (For the record, we encourage this sort of photography only with permission from building owners.) In addition to street and cityscape photography, Toast also makes a specialty of shooting Houston's ports, which we'd love to see more of.
We love Space City!
The best Houston cityscape photographers bring their technical and artistic ability to bear to present the city in ways you've never seen it. There's real beauty in that, and we love that photography can transform something that feels familiar into something newly incredible.

Get together somewhere better
Book thousands of unique spaces directly from local hosts.
Explore Spaces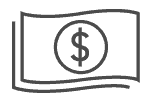 Share your space and start earning
Join thousands of hosts renting their space for meetings, events, and photo shoots.
List Your Space