The 9 Best Commercial Photographers in Philadelphia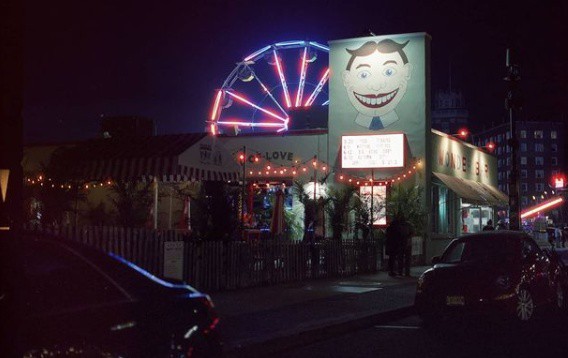 As the economic heart of Pennsylvania, the City of Brotherly Love is full of thriving businesses in need of a visual branding facelift! Each of the 9 Philadelphia commercial photographers we've selected specializes in doing just that. Their attention-grabbing photography will help breathe new life into your outreach and marketing capacity. We think each one is worth a second and third look.
Looking for a Philadelphia commercial photographer with a talent for food and product imaging? You should get to know Mark McIlvaine! Having graduated from the Antonelli Institute of Photography in 2014, he brings formal education and an innate love for art to his business. After discovering his love for product imaging, he grew his business into one of the top Philadelphia commercial agencies by using some of the most diverse, attention-grabbing setups we've ever seen! Mark rarely does the same thing twice and chooses fresh backgrounds, compositions, and lighting styles that best emphasizes his subjects. From moody shadows with high contrast color to brightly lit, low contrast contemporary tones, Mark is truly a master of the product genre!
Meika Ejiasi has a bold, vivacious style to not only her portraits but her product and food photography as well! Using her incredible eye for color, Meika mixes subdued backgrounds with intensely colorful dishes — letting colors contrast in ways that add emphasis to food and drinks. Her compositions also often have a preparatory air, with ingredients on the side and props to suggest a story of freshly made baked goods. Meika's product images are composed similarly and often bring in overhead compositions that play with shapes and even more minimalist styles on occasion!
Good product and food photography rely on complete control of all elements within the frame, from lighting to textures. With a Bachelor's and Master's of Fine Art, Daniel Jackson's formal training is perfectly suited to the product, still life, and food genres he specializes in! Being so passionate about creating photos with true impact, Dan collaborates with his clients to find expressions that best fit the story and ethos of a given brand. And his love of great art informs his imagery through playing with form, color, lines, and other elements that go beyond the product itself!
Knowing that customers decide on your brand in 7 seconds or less, Alysha Noel endeavors to grab their attention from the first frame she shoots! Her product and food images positively drip with delightful colors, and rich details that both contrast and complement each other throughout the frame. The vignette-filled, contemporary style she uses in her portfolio is generally centered around food portraits that avoid busy backgrounds and instead use texture, color, sensory, and emotional elements to hook our interest. Food brands looking for a bit of artistry along with impactful photography should reach out to Alysha!
Selling space is a challenge, and it takes a skillful photographer to make spaces look both inviting and full of possibility. Philadelphia commercial photographer Rich Walker is just such a creative and covers the interior and architecture aspects of the genre. Rich helps buyers find their forever homes or business locations by working with custom home builders, landscape architects, and property management companies! He also covers corporate headshots and environmental portraits that give faces to brands and adds context to the story of a business, fleshing out otherwise dry logos and labels.
As a Philadelphia commercial photographer, Laura McDonald focuses on imaging for businesses, non-profits, branding, social media presence, and more. She tells the complete story of how products come to be by working behind the scenes with local businesses, from the men and women working in the brewery to the final beverage in a classic product photography style. Laura also works in studio, using the bright high-key style typical to product imaging to highlight the best aspects of a given item!
If you're looking for a photographer to showcase or even completely transform your brand's message, TCI Photo/Video are specialists in telling your story. Faith West, Damon, and Joe are the team of three talented creatives who have combined their talents in videography, photography, marketing, and promotional content that major brands like Qatar Airways and Johnson & Johnson have called upon in the past. They cover nearly every aspect of the commercial genre, from food and product shoots to corporate headshots and brand-oriented environmental portraiture!
Eight talented creatives are the brains behind Philip Gabriel Photography, a leading Philadelphia commercial photography agency. Their state-of-the-art studio based in Media, PA, provides the perfect base for creating the exacting lighting and compositional requirements that high-end food and product photography require. From busy overhead compositions that have tons of food details to savor to isolated lightbox product shoots, there is no concept Philip Gabriel Photography can't handle. And when outside of the commercial studio, they also shoot portraits, events, and weddings for metro clients!
Weddings, portraits, families, and newborns are a major part of Margo's portfolio. However, she is also a talented commercial food photographer with a bright, chipper style that perfectly complements her often people-oriented images. As viewers, we are treated to cakes bursting with fruit toppings and busy summer salad greens that show off Margo's eye for color. And the ample natural and studio lighting she employs helps create moods reminiscent of spring, smiles, and dinner with laughing loved ones!


Get together somewhere better
Book thousands of unique spaces directly from local hosts.
Explore Spaces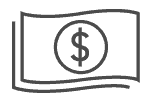 Share your space and start earning
Join thousands of hosts renting their space for meetings, events, and photo shoots.
List Your Space