The 12 Best Engagement Photographers in Sydney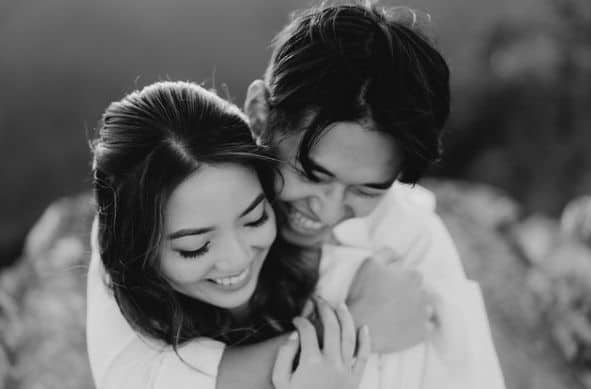 Getting engaged in Sydney? Great choice! Did you know that Australia's largest city is home not only to beautiful scenery but some of the most talented creatives in the country? If you're curious, why not get to know the work of the 12 top Sydney engagement photographers of 2021?
Russell Stafford Photography was started by Russell but has since evolved into a small team of like-minded Sydney engagement photographers with a shared vision. They want to be a permanent part of people celebrating their forever love by creating impactful, emotional images for them to treasure. The rich contrast, dramatic lighting, and intimate compositions on display are delightful enough! But coupled with the celebratory poses and expressions, it's hard not to be enchanted by their entire portfolio!
2. Tayla Anne
"Capturing that sweet, bold and crazy kind of love" is the maxim that Tayla Anne works with and it's one we endorse 100%! Her photography cultivates the air of an elopement most strongly. The adventurous, whimsical atmosphere of a couple so in love that they're trusting their bonds to weather all storms. Add to it playful poses like chases, embraces on picnic blankets, and other storytelling details, and you have images that carry an entire narrative in a single frame!
With seven years of experience behind the camera, Raquel Pires is a Sydney engagement photographer whose eye for soulful, authentic compositions is second to none. Unlike most artists, she holds degrees in psychology and publicity – yet she attributes both to her ability to develop strong connections to her subjects. In truth, we agree entirely. Looking at the photojournalistic way she captures weddings, we love how well she puts both the emotions and celebratory venue on display for all to appreciate! We also love how well Raquel avoids classic poses in favor of documentary captures that feel that much more true to each couple.
Fiona and Bobby refer to themselves as "a duo of misfit wedding photographers!" While we certainly wouldn't call them misfits, they absolutely have something different to offer the Sydney engagement scene. Their love for cool colors, deep shadow, and strongly recovered highlights gives their work a soulful mood that stands apart from the more traditionally vibrant world of engagement and wedding photography. Not to mention the environments they choose to add so much to the story of each engagement and wedding…
Tiffany sums up the importance of capturing fleeting moments best in her own words: "I photograph the moments that are never coming back once they're gone…I deeply value the beauty and uniqueness of every individual and delight in capturing this!" Her respect for the individuality of each subject is evident in her images; the way she waits for moments that truly capture the bonds a couple or family feels towards one another delights us. Even when they involve little to no eye contact, we can feel affection and love through her compositions and the poses that spontaneously arise!
Mark and Leanne are wedding and Sydney engagement photographers who are a married duo working together. And like the best of married couples, it's clear that their love informs their work! Their shared vision is an elegant one, focusing on clean compositions and soft lighting that lets the couples stand with no distracting elements within the frame, in the best portraiture style! And the intimacy of their compositions has us feeling like we're merely an arm's distance away from the smiles and love!
Salt Atelier is a Sydney wedding, engagement, and elopement studio with over a decade of experience working with couples both nationally and abroad. From India to France, they have been in demand thanks to their intimate, soulful imagery. In particular, Salt Atelier uses a delightful monochrome style and adds just the right amount of contrast without going overboard. And the consistently gentle highlights lend the style a film-like ambiance that's in danger of disappearing in the digital-dominated world.
"Heartfelt, sincere storytelling" is what Nora of Born in November Photographs has set out to create. She finds that documenting life, especially life milestones like engagements and weddings, is what calls to her. But not necessarily from ideal poses – Nora rather loves the dirty kid's faces, the snorts, and all the other authentic moments that go missed when we're trying to present something other than what we are. Nora's work reminds us that there's art always on display to those of us sensitive enough to see it.
Portrait, engagement, wedding, and family photography are what Argel Ramiro specializes in. Using gently guided poses and well-chosen backgrounds he solidifies the day's events into something artistic and forever lasting! Argel's photography has the intentionality and polish that comes from years of working as a classic portrait photographer. We especially love how well he uses eye contact in the frame to add emotion or guide the unfolding story being told to us viewers!
Karen Liu is a master of capturing all of the little moments that add up to one big memory. Rather than asking you to put on poses that fit her intentions Karen seeks to find natural expressions from her own uniquely creative viewpoint. By working in harmony with your authentic unfolding she manages to tell artistic yet true-to-life stories about each engagement and wedding! And in case you have different needs Karen is also a lover of maternity, family, and newborn photography!
Kiri Shay Becher spent a decade traveling the world, asking herself what was most important to her in life while photographing the people and places she encountered. And the answer she arrived at was human connections like love and friendship! She, therefore, decided to dedicate her art towards capturing the unfolding of those connections in as natural a manner as possible! And seeing how her subjects come alive in front of her camera in spontaneous, playful ways, we feel she's masterfully succeeded!
12. Mel Hayes
Mel Hayes is a family, wedding, maternity, and Sydney engagement photographer whose love for dramatic lighting and rich contrast is expressed in both their color and monochrome imagery! Mel's up close and intimate compositions also add emphasis to the expressions and emotions on display. When you feel as if you're standing in a field with each couple, smiling in that soft Golden Hour light, it's hard not to get swept up in the emotions Mel artfully weaves for her viewers! 

Get together somewhere better
Book thousands of unique spaces directly from local hosts.
Explore Spaces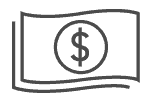 Share your space and start earning
Join thousands of hosts renting their space for meetings, events, and photo shoots.
List Your Space