11 Best Family Photographers in Los Angeles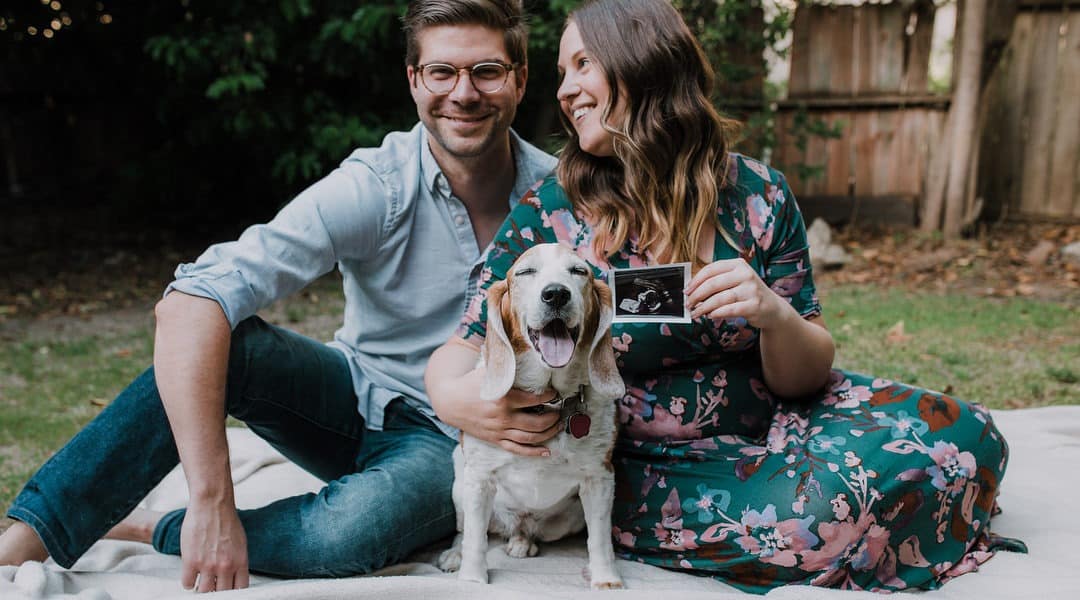 Need the services of the best family photographers in Los Angeles to snap you and your brood? Then you've come to the perfect place! As the largest online marketplace for hourly venue rentals, we at Peerspace help photographers locate the perfect studio space and more every day. We know exactly how important it is to have the right creative at your side. And nowadays, finding the perfect photographer can be both simple and extremely difficult!
When you were younger, perhaps it was the thing to head down to the mall once a year for your family photograph. Luckily, the best family photographers in Los Angeles are nothing like the mall photographers of the late '80s. They have trained, sophisticated styles and hands-on, personable approaches to working with clients, valuing family at basically every level of their lives.
This is evident when reading their website mission statements and looking at their photography. These 11 family photographers in Los Angeles are all about capturing the fleeting moments — that is, the memories that will one day make up a large part of the sum of your life. Each boasting their own style and distinct way of telling stories with the camera, these are easily LA's best family photographers.
Nadine Sachiko Hsu and the team at Sachiko Studio are an exciting local photography outfit. Not only that, but they have also gained a ton of recognition for their elegant, joyful family photography. You can book time in their studio or opt to photograph in your home or some other location of your choosing. The team at Sachiko Studio is incredibly personable and hands-on. You don't need to worry about a thing!
They can even handle hair and makeup. And they know the challenges of photographing a family. So no worries, they can help keep your kids calm and chipper in front of the camera while helping you and your partner relax. If you browse their portfolio, you'll see they're incredibly adept at capturing happiness. This is fitting since "sachiko" roughly translates to "happiness" in Japanese.
Little Plum Photography is Stephanie Entin's family photography outfit. Her photos have a different style than most others on the list. She makes excellent use of tight focus, soft lighting, natural textures, and the occasional close-up. This style creates photographs that are highly narrative and emotionally evocative. In addition, she includes a retro, almost-Vogue final touch that makes all the difference.
Her pictures are wonderful celebrations of life: the new father crying or the new big sister unable to stop giggling. She takes candid yet thoughtfully arranged photographs.
Southern Californian photographer Miranda North says she doesn't like to try to define her style too much. This is because she feels her style should be dependent on the family in front of her camera. As such, this philosophy definitely shows through in her photographs. However, some recurrent features really make her photos shine, such as light or totally abstracted backgrounds, symmetrical compositions with classical framing, and a tight focus on naturally lit subjects.
No matter indoor or outdoor, she does a great job of creating posed photos that suggest natural interactions and movement. And her photo studio in Long Beach, where she does all of her infant photography, is naturally lit, tastefully, and simply furnished. It's the perfect place to capture the angelic innocence of your little one.
Leyna Noelani, Yellow Heart Photography's owner-photographer, takes natural, candid photos. In fact, she prefers capturing natural family interactions over posing them in some particular way. Her photos are mostly photojournalistic in style, but the bright blooms of light in her backgrounds — and the soft but dramatic use of light and shadow — add an element of refinement and high-fashion to each photo. Your images will look just as great in a photo book as they will when reposted on your Instagram.
Shoots & Giggles is Monica and Briana, two moms who make their marks on this world by taking stunning, love-filled family photographs. In addition to in-home and on-location shoots, they have an amazing studio space in the Playhouse District of Pasadena. Their studio isn't the shopping mall family photo studio we mentioned earlier. It's way more natural than that. Clean walls, tons of natural light, and some excellent furniture pieces are set up to evoke the idea of the family home.
Whether you photograph at home, outdoors, or in a studio, you can expect gorgeous, naturally lit, heirloom-quality photographs. What shines through will be your family's affection for each other, like the joy in your eyes when you rest your forehead on your baby's. The comfort and assurance on your baby's face as she sleeps on your shoulder. That is, the fleeting moments that make life magic.
Ariel Cannon is an East Coast transplant and well-respected photographer in Los Angeles. She uses a photojournalistic style and an eye for capturing the moment to take rich, joyful photographs you'll treasure for life. The goal of any family photographer is to take photographs that look real and joyful to others. She does this, while also capturing the essence of family life. You only get one chance to see your children grow. But you'll revisit those memories and photographs forever.
Take a look at her portfolio, and you'll see a photographer with a broad range. She works wonders with natural light without ever having to work around it. And word of mouth says she's extremely personable, as she can get you and your kids comfortable and laughing in front of the camera in no time.
Lori Dorman and her team of over 25 female photographers have developed quite the local reputation for their classic "signature style," which can be described as glamorous and tightly focused, with a slight magical bent (light-drenched backgrounds, with the occasional bed of flowers or swan-feather skirt). At least six of the Lori Dorman & Co. team members work on each assignment, and every client's project gets a final check by Lori herself.
We like the attention to detail Lori, and her team gives to every step of the process. Your best photos will be hand-picked by a professional with an art degree and then edited by hand — no automatic batch-editing. All in all, Lori Dorman & Co.'s photos are the best way to commemorate this fairytale time in your life.
The Pod Photography consists of two expert photographers — Erika and Leah — and a photo editor, Halley, and a designer, Cecily. They're well-known for their amazing baby photos and great little studio in Culver City. They've got everything you need for a fun photoshoot with the family: cute outfits for the kids, tons of backdrops and props, lots of natural light. Their "house style" is versatile, ranging from straightforward natural shots to glamorous and fashionable photos to whimsical childhood celebrations.
LA Kids Photos is a charming photography outfit specializing in family photos and events, and birthdays. They have a no-frills photojournalistic style that especially shines in their birthday photography. It's easy to take photos that lack energy or look too posed when you're photographing a large group, such as extended family or friends. But LA Kids takes energetic, lively shots, even when the frame's filled to the brim with loved ones.
In LA, there are all kinds of amazing light and backdrops, so there's no need to play up anything to get a good shot. LA Kids seems to embrace that idea, as their photos go light on the post-production editing and seem to shirk a lot of contrast tricks. Instead, they use focus to add drama and narrative to photos, allowing your family to tell its own story by the way you interact.
Nicole Goddard is another super-versatile LA-area family photographer. Her photos are natural and do a great job of letting clients' personalities dictate where photos go. You can tell there's harmony between the ideas behind the camera and what's happening in front of it. She's also an exceptional black-and-white photographer, so definitely check her work out if you can appreciate good ol' B&W. Whether you want to capture your little one's first days in the world or document the day she turns four, Nicole can tell your family's story.
Lauren Guilford is a daring photographer, and she brings an edge of drama and narrative dazzle even to her family and infant photographs. She truly excels as a birth photographer without exaggerating or overemphasizing either the pain or the miracle of it all. Instead, she uses a photojournalistic style and excellent technique — exquisite uses of symmetry, close-ups, and light — to tell the true story of life.
In her family photographs, she can bring out the simple comfort and love each relative feels for one another. In both posed and candid photos, she can capture the personalities of you, your babies, and even your fur babies in a deceptively casual style.
We just couldn't leave Matt Cramer off this list of the best and brightest family photographers in Los Angeles. Matt and wife Jess are the creative duo behind this team and craft some of the sweetest maternity and newborn shots we've ever seen. They know how quickly these special times pass since they're parents themselves. If you want to ensure you get the most adorable photos of your little one to treasure forever, the Cramers should be at the top of your list.
Family photographers in Los Angeles: conclusion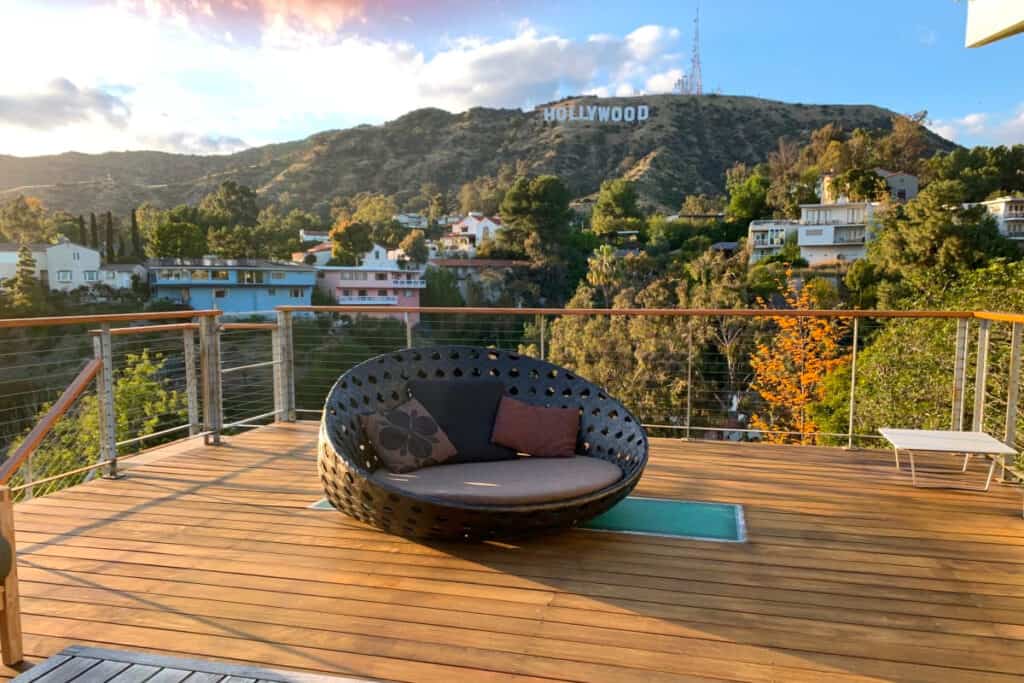 We hope you've enjoyed reading this list of the top family photographers in Los Angeles as much as we've had making it! And remember, if you're a photographer looking for new spaces to shoot, check out Peerspace. As the largest online marketplace for hourly venue rentals, we offer you access to professional studios, sun-drenched lofts, one-of-a-kind homes, and so much more.
Take a look at these photographers' online portfolios, and find one that works for you. Make sure to select a handful of the photographers' previous work so you can easily describe the aesthetic and mood you're aiming for during your own family photoshoot. And, if you'd like to photograph somewhere new and exciting, take a peek at some of Peerspace's great locations in Los Angeles.



Get together somewhere better
Book thousands of unique spaces directly from local hosts.
Explore Spaces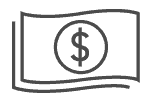 Share your space and start earning
Join thousands of hosts renting their space for meetings, events, and photo shoots.
List Your Space