10 Dreamy Outdoor Photoshoot Locations Near Los Angeles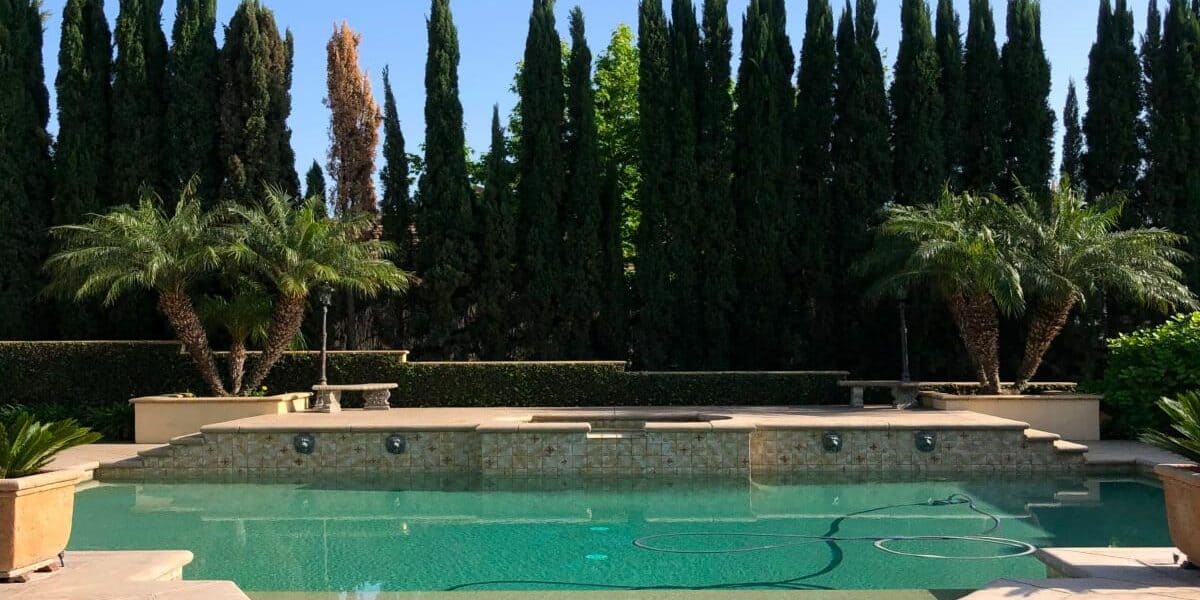 As they say, Los Angeles is the city where dreams come true and home to many elite celebrities in the TV and film industries. It's where the warm, sunny weather kicks in; home of gorgeous beaches and one of the most popular vacation spots. You will also find Hollywood right in the heart of Los Angeles. The city is a dream to be in, with every corner seeming to offer something special.
What you may not know is that Los Angeles is also home to gorgeous properties and venues. Cities near Los Angeles are also home to luxurious places you can rent for glamorous photos. Speaking of which, here are 10 dreamy outdoor photoshoot locations near Los Angeles.
When looking for an outdoor space, you would want one that can easily be converted from a hangout spot to a photo or film shoot venue. That makes this Peerspace venue in Pasadena just right for you and your friends! It boasts a poolside hangout space that can easily be turned into a professional working spot. It's great for your film, your photoshoot, and even to hold parties. If you're in Los Angeles and just want a quick getaway, this is the place!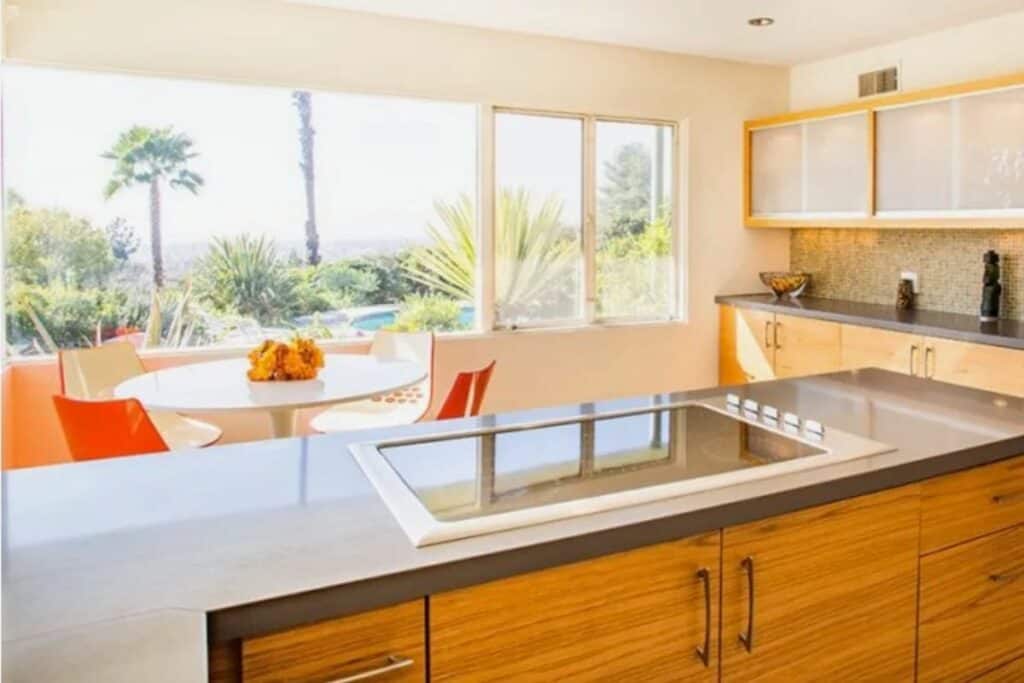 With a view of the city and the mountains, this stunning hillside mid-century property is ideal for outdoor shoots. This home is facing the south so it gets the bright sun all day. It's also the last house on a cul de sac with total privacy at hand. No other houses or buildings at sight, no distractions at all! The outdoors has a gorgeous swimming pool surrounded by mature and tropical plants, a spa, and a fire pit that creates wonderful backdrops. It's a place where you can hold your photoshoots and film. It's one of the dreamy outdoor photoshoot locations near Los Angeles! Review its Peerspace listing for more information.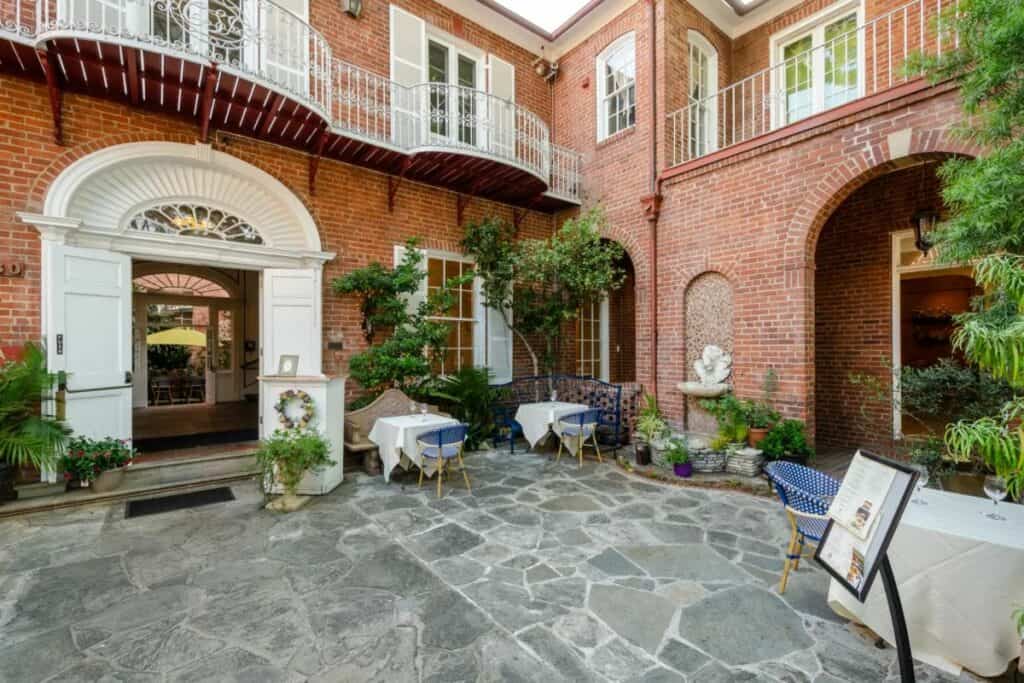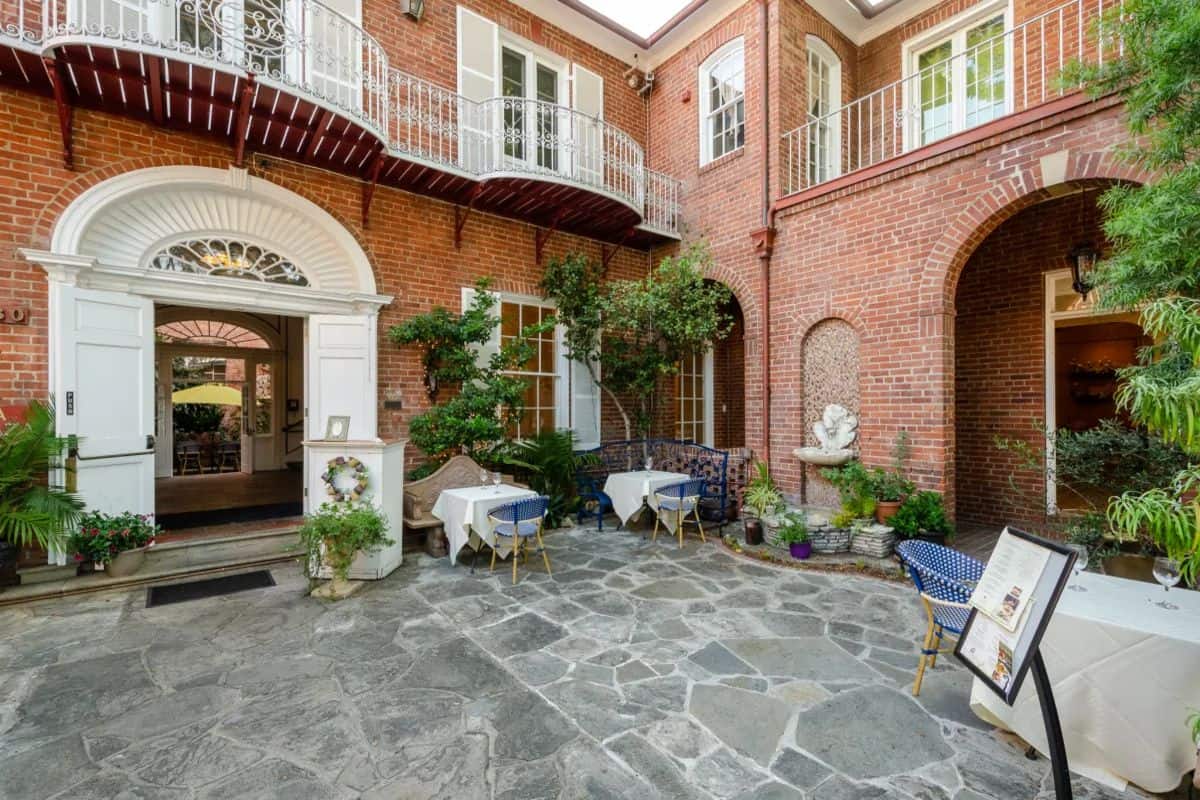 Who would think this would be a place that is near Los Angeles? This 10,000-square-foot European courtyard in Pasadena is beyond cute! It's housed in a historic brick building in 1927 in the French Quarter style of architecture. Walking through this historic venue, you feel as if you are in Paris with its castle-like interior. The whole feel of this place is the relaxing elegance of a bygone age, and being in this place even for a short time is a throwback. It's definitely a beautiful place to take pristine photoshoots and film! Book it today on Peerspace!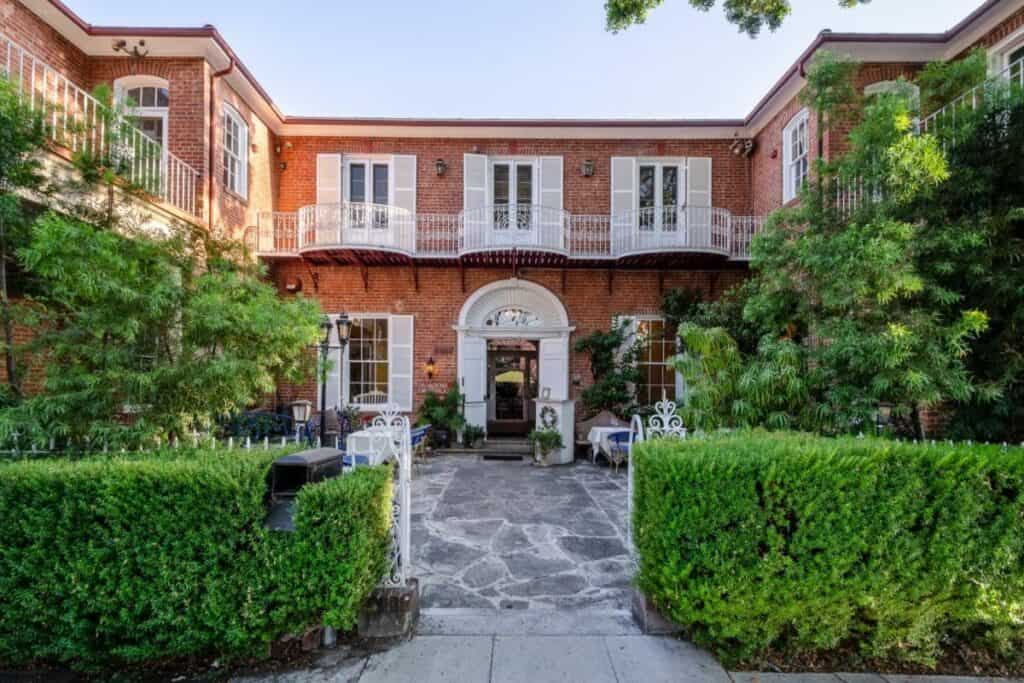 Another spot that shouts the European feel is this patio in Pasadena. A dreamy outdoor photoshoot location if you're looking for that classy and elegant feel for your photos or film. One outdoor photoshoot location near Los Angeles is one you have to include when looking for a stunning place. It's located right where the outdoor courtyard is as well. Check it out more here in Peerspace!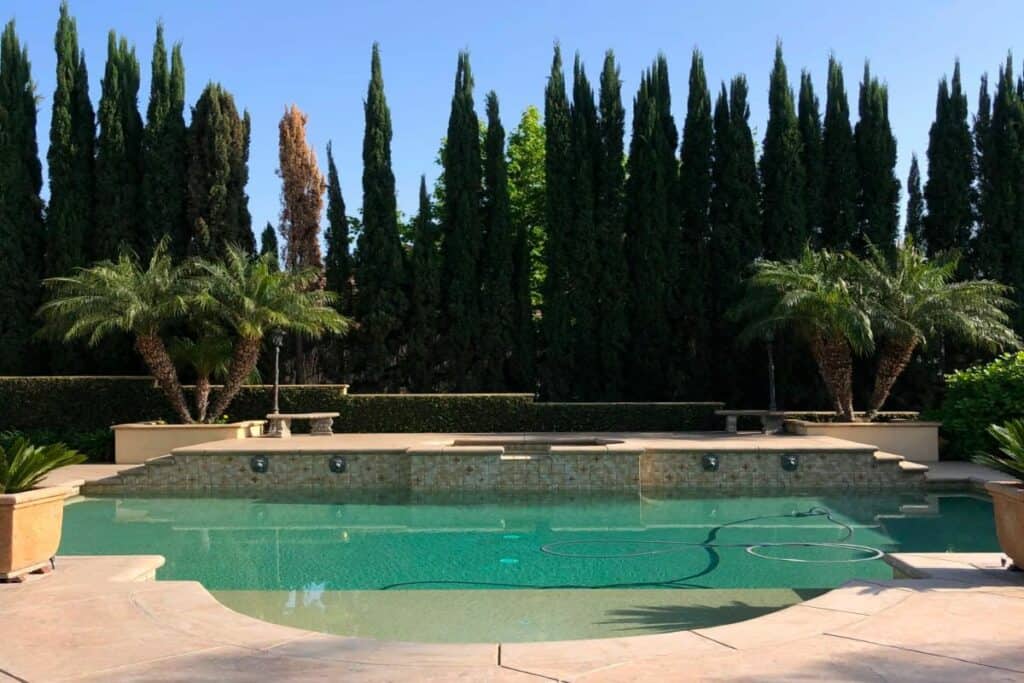 This 11,200-square-foot Mediterranean villa is one of the outdoor photoshoot locations near Los Angeles! The place is surrounded by gorgeous palm treats, greenery, and a gazebo. Just by looking at every photo, it is outright stunning, and you can only imagine the output of your shots. Every corner touches a luxurious feel, and it is made available for your photoshoots and filming. Just imagine during sunsets and having this place lit up. Make sure to include this in your list as you look for locations near Los Angeles on Peerspace!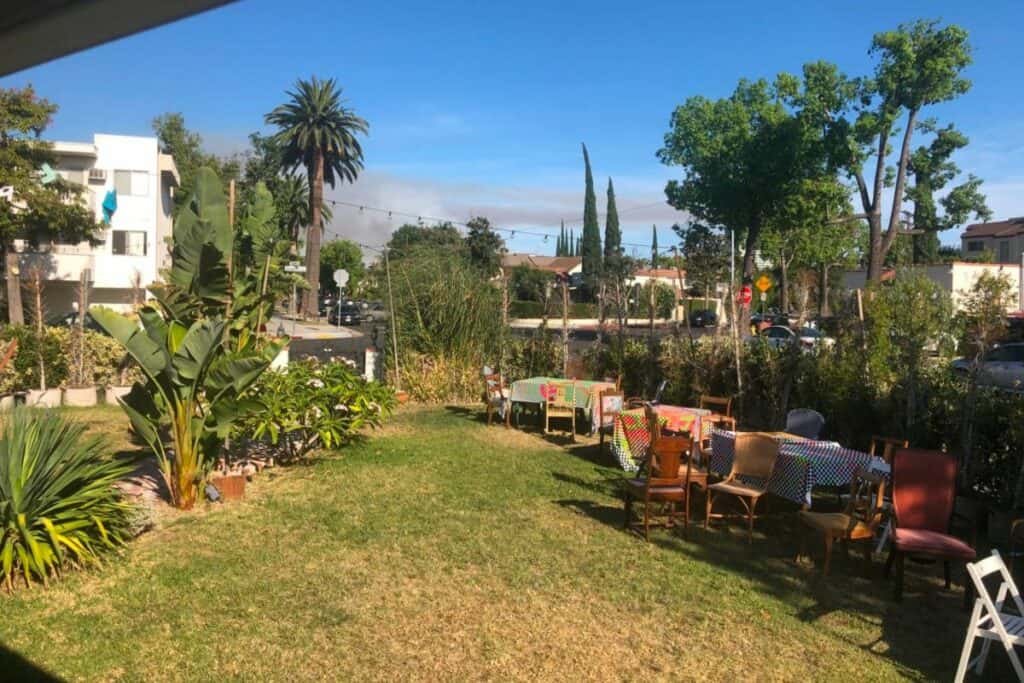 Going for a unique-themed photoshoot? This outdoor bohemian place is popping with a colorful set design with touches of antique print! This place will make you love every moment of your stay, with just looking at it, it is as if every corner is alive. As the host has described it, earnest comfort and joy hold the house. From having a day or night gathering with your loved ones, or a photoshoot like no other, this is the space you may want to consider that is near Los Angeles! Learn more about it on its Peerspace listing!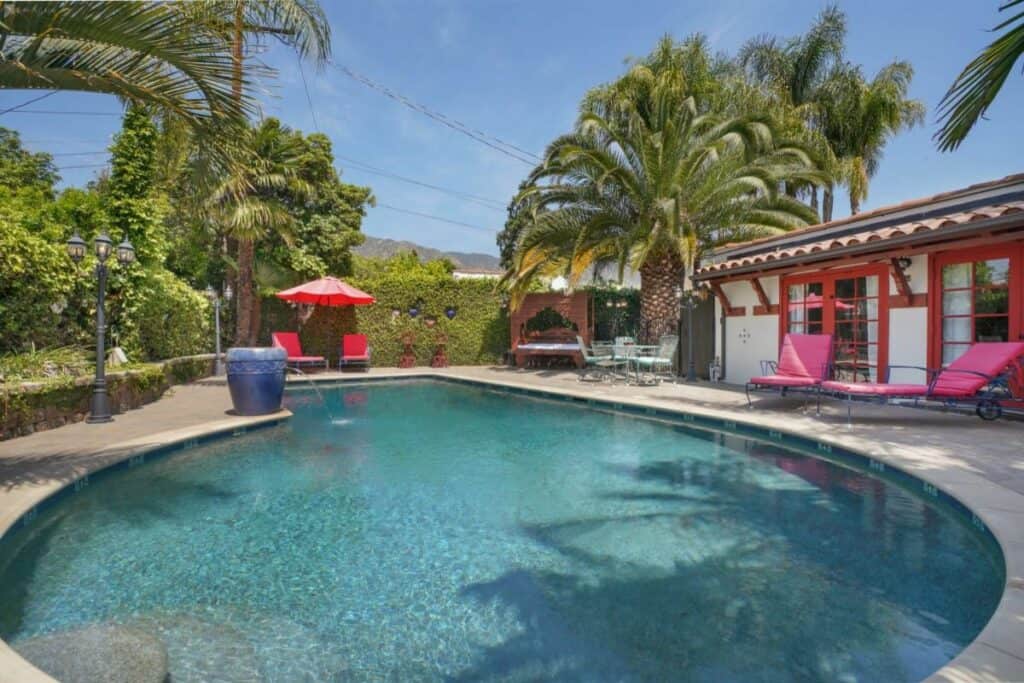 A property with of stunning outdoor pool area is this Spanish-like villa in Glendale. You can make it into a dreamy outdoor photoshoot area that is near Los Angeles. It's simple yet it is mesmerizing just by the looks of it, so you know it is going to be worth it! The whole place has been used for multiple films and commercials, and it can be made into a perfect place for photoshoots and film. Book it here on Peerspace!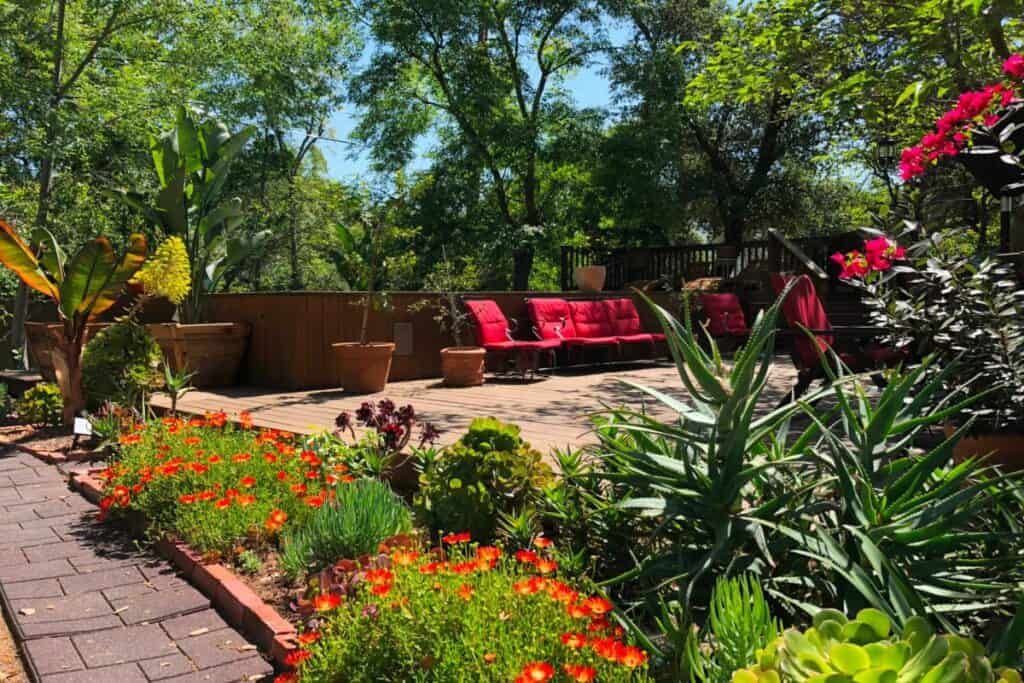 A gorgeous property located in Pasadena that houses a quaint character is one of the beautiful properties to be in! Built by a Hollywood set designer in 1937, the Swiss chalet is a historic home set in the foothills of one of the most enchanting areas in LA. It is the perfect place for you to enjoy doing photoshoots, film, and any other activities that you would like to have privacy. The outdoors offers one of the most peaceful views you can get. This Peerspace venue is surely one of the dreamy outdoor photoshoot locations near Los Angeles!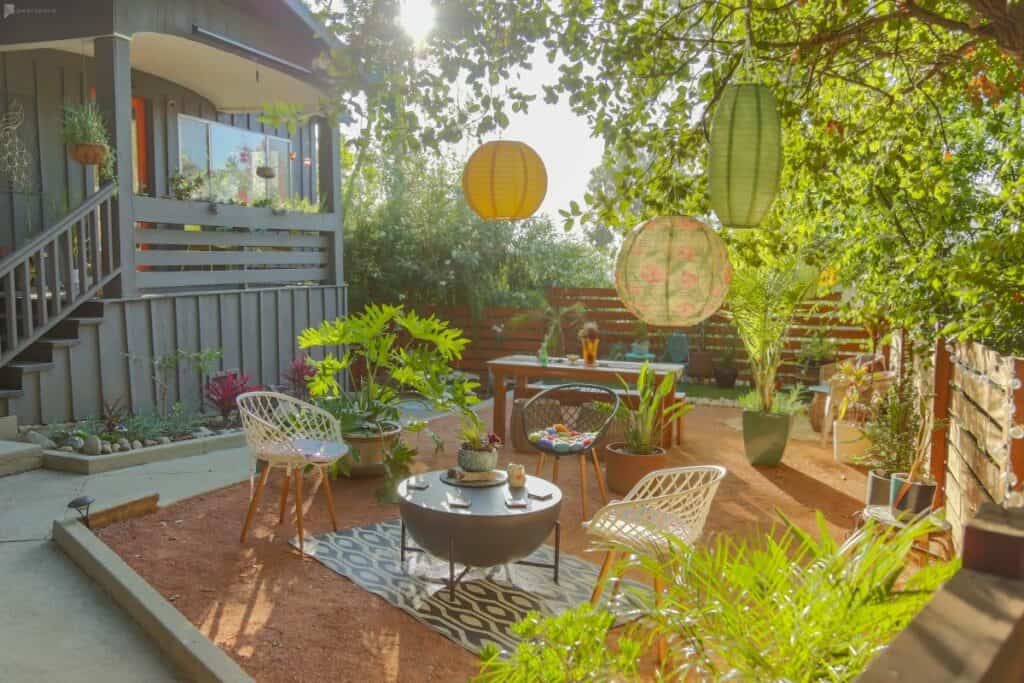 This beautiful 11:11 house, as the owner calls it, is their Cabin in the City project. It is an eclectic mix of mid-century, boho, modern, and '20s vibes and designed to be warm, vibrant, and inviting. The property has gorgeous views of the mountain, and there's a pathway down a hillside that will lead you to various succulents, mature oaks, and beautiful greenery. The place is located in a quiet cul-de-sac and is a charming oasis sure to capture your heart. Enjoy immense privacy and peace as you book your stay here, whether to have a getaway or do some photoshoots and film. A sunlight-filled outdoor location awaits you if you're looking for a location near Los Angeles on Peerspace!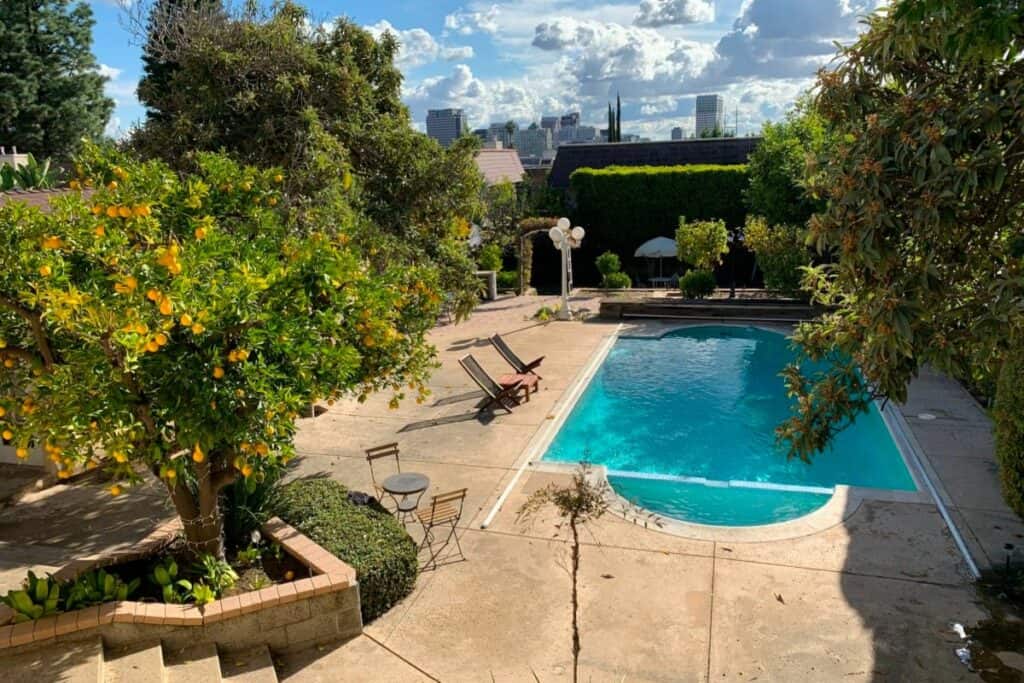 If you're looking for a spacious outdoor, this huge backyard complete with a pool and four unique levels is an option for you to take! It's a dream property to hold a big gathering for you, your team, and your equipment, which still allows movement. The property holds gorgeous lighting, beautiful flowers, and fruit trees in the garden, making you feel like you're out on a getaway! Book it today on Peerspace.

Get together somewhere better
Book thousands of unique spaces directly from local hosts.
Explore Spaces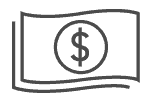 Share your space and start earning
Join thousands of hosts renting their space for meetings, events, and photo shoots.
List Your Space