The 10 Best Family Photographers on Maui
With so many people taking their family vacations in Hawaii, making unforgettable memories, you may be looking for a Maui family photographer to help you make those memories even more permanent. If so, don't you worry; the following are truly the best this gem of an island has to offer!
Amy knows how important it is to capture your family as they grow. As a mother, she tries to document the details of her kids at this moment and wants to help you do the same with your family. She says, "They are our reason for living, the light in our lives, and they make everything 100 times more fun! There are so many parts of parenthood that are easily forgotten, the size of their tiny hand in yours, the way their nose scrunches when they giggle, even a teenager's bashful glance. This is what I want to capture, more than anything else, right now is so important." With a bachelor's in Fine Art and Media, experience in film production, and over eight years as a Maui family photographer spent exploring the islands, she has the perfect background to draw from so she can create the most beautiful photos of you and your family.
Jess Johnson is a Maui family photographer with a vibrant style perfectly suited for the islands. Her photos are full of splashes of sunset color and joyful times shared with extended family members. Her editing is clean and bright, perfectly enhancing the landscapes and beaches that make the islands famous. If you are looking for someone with a natural style who will document both traditional poses as well as candid ones while you are on vacation in Maui, give Jess a look!
Stephanie's organic photographs have a lifestyle vibe. Her photography style is for those who want real with a capital "R," not necessarily for those that want to make sure everyone is perfectly posed and looking flawless. She is all about authenticity, and she shoots with these words in mind, "Kids don't want to be photographed in perfect poses for more than 2 seconds (literally). They want to run around, play in the sand, play tag with mom and dad, have tickle fights, and all of that real stuff. That's what I want to capture. During my family sessions, we'll get a few images of everyone looking at the camera, but that only takes a few minutes. Once that's all taken care of, we'll play games and have a fun family date with the added bonus of amazing images from your Hawaii vacation."
Kristy has a lot of experience with children and families, and that serves her perfectly as a Maui family photographer. She is unique among those on our list for her life experience — she ran a home-based preschool that gave her a unique insight into how to best capture the fleeting moments so you can remember them forever. She loves documenting all things family-related, including maternity, in-studio newborn portraits, and milestone moments with your family as your kids get older. She is the perfect photographer to grow with you and "serve as a documentarian of your experiences."
This Hawaii native embodies the phrase "emotive family photography." You can feel how natural a session is with her — casual, intimate moments are documented in a photojournalistic style with her own twist of art. Her photos don't feel forced, but they make you feel playful, free, weightless. You always get a sense of the essence of her subjects. Seanna will give you mementos of your precious time with your family so you can revisit those moments for the rest of your life.
If you want something different in your Maui family photographer, work with Danielle. Her personality, self-described as "untraditional, raw, and natural," shows up in her work — making powerful images that are not afraid to be anything but real. Her emotional work is underscored by her editing, which leans a little moody to enhance the emotions of a session with her. Check her out if you are looking for more than just pretty portraits; if you want photographs as raw as the moments they contain.
Trish has a knack for people! She very obviously tries to make sure everyone in her shoot is comfortable and is having a great time — you can see it in the ease of her subject's smiles, in their relaxed poses, in the interactions between family members. She is a master of emotive photos, allowing the viewers a peek into the joyful, tender, and sometimes plain silly bonds of family. She says, "You're okay with your kids playing, running, picking their nose, getting a bit dirty… you're okay with them being who they are. That's when they're happiest. And they are happiest when you are being you. Let that happen, and your photos will be MAGIC. You like REAL. I am as real as it gets. I am also honest. So are my photos." We couldn't agree more — if you want honestly beautiful photos, Trish is an excellent choice.
Jasmyn is a multi-talented photographer specializing in photographing all things life — and few things say "life" more than exuberant kids playing on the beach. Her adventurous vibe allows for location shoots that you will never forget — taking a dip in a waterfall, a jungle hike, anywhere you like, even if your location is off of Maui and on one of the other gorgeous islands. If you want a photographer who will really capture who you and your loved ones are, choose Jasmyn.
Growing up in Utah imbued Hannah with a love of the outdoors and hiking that is perfect for living on Maui. She is passionate about photography and capturing the love families share, saying, "Being able to capture sweet moments for families and couples is so rewarding, and no feeling is better than when they tell me how much they love their images and I love giving them something they will cherish forever." With years of experience at a photo studio, she knows exactly how to work with little ones and get the best photos possible. 
Jay Soriano wants his photos "to feel raw, real, and genuine." Sure, he'll make sure you get the posed shots, but that's just a small part of one of his sessions. What Jay really wants to do is just chat with his clients, make them feel comfortable, make them laugh, and bring out their real smiles. He says, "When they feel good, they look good.. and great photos just come naturally with that." When booking a family shoot with Jay Soriano, the first thing he'll do are action shots because this helps everyone get loose. From there, everyone is having fun and feeling good, making the rest of the session feel a million times easier!

Get together somewhere better
Book thousands of unique spaces directly from local hosts.
Explore Spaces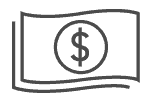 Share your space and start earning
Join thousands of hosts renting their space for meetings, events, and photo shoots.
List Your Space