The 10 Best Fashion Photographers in Richmond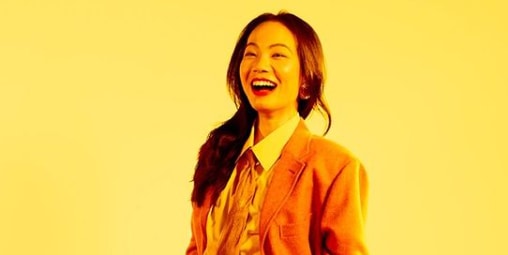 Fashion photography is much more than pretty faces and clothes. It's also a deep exploration of conceptual art, modeling, and other creative niches. Richmond is even home to RVA Fashion Week, a prominent local event where brands, models, photographers, and other genre lovers come together and share their visions. Many of the photographers we've chosen here are regular partners for RVA Fashion Week. So why not explore the work of the top 10 Richmond fashion photographers right now?
Fashion, beauty, commercial images, and portraiture are the specialties of Monica Suzanne Escamilla! She has one of the most diverse approaches to the genre we've seen from any of the Richmond fashion photographers. Vintage-inspired sessions, studio high fashion photography, street fashion, and even lifestyle take on the glamour and fashion world here. We especially love how Monica vibrantly shares her love of color. Solid, punchy hues add to the eye-catching poses and apparel on display. And if you're into beauty editorials and other artwork where the hair, skin, and makeup take center stage, Monica has samples of this to share as well.
Mark Knopp takes an interesting approach to his fashion and portrait images. Rather than working exclusively with models, he seeks to help his clients feel like one when working with him. Using finely tuned classic poses and off-camera flash, Mark portrays the grace and confidence of his subjects. Considering his 30 years of experience as a portrait photographer, Mark is the best creative to work with if it's your first time in front of the camera. Besides fashion, he also enjoys photographing fitness, environmental, and baby bonding photography.
Roger Lilly is one of the few Richmond fashion photographers who first picked up a camera at age 18. He draws inspiration from master portrait photographers like Annie Leibovitz, David LaChapelle, and Richard Avedon, all of whom create work that artfully portrays the souls of their subjects. Roger sees his work more as fashion-inspired portraiture, combining the best of both worlds. After all, there's no reason why one can't simultaneously appreciate the natural beauty of a subject while highlighting their choices in apparel!
If you have a distinctive vision in mind that you want to bring to life, Nadia De Sensei is up to the challenge! We especially love her focus on conceptual themes centered around fashion motifs. A browse through her portfolio reveals some remarkable art that breathes life into themes like drive-thru pin-up girl, burlesque, and club kid! These images convey the best aspects of fashion, glamour, fine art, and portraiture. Nadia is also a wedding and portrait photographer who places a strong emphasis on a documentary-oriented approach.
5. Kenzi Flinchum
Kenzi Flinchum describes her work as "for the minimalist and modern," two adjectives we entirely agree with! Minimalism is evident when we study her preference for monochrome and earth tones over any vibrant color. These hues are also dominant in contemporary editorial and interior decor options. Kenzi's compositions also have an intentional tidiness about them, often featuring plain backgrounds and artistic poses. This allows her to direct our attention in any way she sees fit skillfully!
Robert Luk's fitness, fashion, editorial, lifestyle, and portraiture are all worthy of admiration. Whether you prefer a punchy, classic monochrome, or vibrantly modern color grading with cinematic tones, Robert's one of the few Richmond fashion photographers who's an expert in it all. Lookbook images, fashion editorials, and even catalog fashion make appearances in his portfolio. You'll also enjoy his studio approach, where he finds poses that best convey the fitness and lifestyle narratives he loves telling.
As the Director of Media and partner for RVA Fashion Week, Michael Hostetler is at the center of one of Richmond's most influential fashion events annually! Photography, graphic design, and live streaming services are all part of his brand. Michael's work has also seen publication in STYLE Weekly, RVA Magazine, and Richmond Time Dispatch. Best of all, if you're looking to become the future of Richmond fashion photographers, Michael is the founder of the RVA Photographer's Facebook Networking Group.
The photography of Jermaine Dabney is strongly people-centric, focusing on fashion, lifestyle, weddings, portraits, and models. His approach uses high fashion motifs. Where the stories on display range from conceptual styles to more minimalist and elegant compositions. He also takes his art out onto the street for chic urban approaches. Jermaine's diversity in style and inspired love for fashion and portraiture are why he's one of our top Richmond fashion photographers this year!
Dynamic compositions are what Mx. Bex favors, using angles close to the ground and intimately personal to convey their subject's emotion, energy, and confidence. We also enjoy the cinema-worthy colors on display, where hues are subdued through gentle grading in ways unique to each photoshoot. Yet, their portfolio still retains strong consistency as the vision of a single artist!
Tyler Wigglesworth is one of the few Richmond fashion photographers who has an evident love of street style fashion. It s where his subjects are immersed in surroundings while posing for paparazzi and portrait-style photography. Tyler's approach uses intense direct flash and in-focus backgrounds that result in impactful environmental portraits. Rather than tight compositions and background blur, he prefers using the environment to add context and narrative to the story on display!
Despite his love for the outdoors, Tyler is no stranger to working in studios as well. In this environment, ideal lighting and tasteful apparel tell more focused narratives about a particular brand.

Get together somewhere better
Book thousands of unique spaces directly from local hosts.
Explore Spaces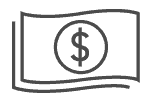 Share your space and start earning
Join thousands of hosts renting their space for meetings, events, and photo shoots.
List Your Space